We're sweet on every season here, but we're especially smitten with autumn. The tapestry of golden hues and hillsides dusted with the first snow complemented by the impossibly blue sky gets us every time, and fall brings a few of our favorite things: flannels, festivals, scenic road trips, seasonal microbrews and farmers markets brimming with pumpkins, heritage apples, ciders and more of our favorite harvest flavors.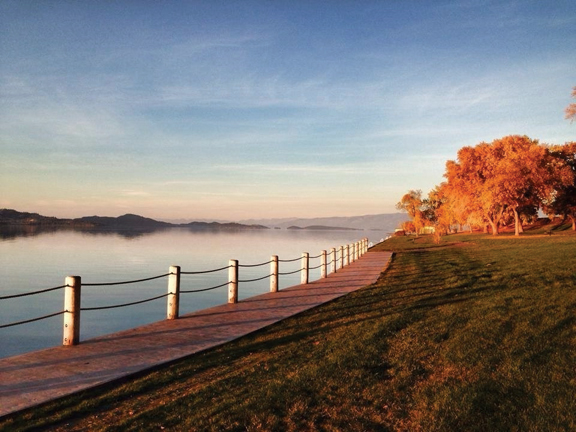 <
The crisp mountain air beckons, so we get out and about for fall frolic, and then we cozy up fireside. Autumn is our golden season—it's vibrant, it's quiet, it's not to be missed. Traffic is lighter and shoulder season prices kick in. It's a wonderful time to hop in the car and take a road trip around Glacier Country.
Here's where and how we like to spend beloved fall days in our corner of Montana.
INTERSTATE 90 CORRIDOR – MISSOULA
The thing about Missoula is that you can explore one of Glacier Country's hippest cultural hot spots, which bustles all year long, and then pretty much take off in any direction to add a scenic fall drive into the mix. While in town, explore the "Best of the West" outdoor market scene, visit one of 10 breweries, three distilleries and two wineries, pick out a pumpkin and conquer the corn maze, or hike any one of several trails; we love the Rattlesnake Wilderness in the fall.
Fall Bonus: Montana Cider Week (September 29 – October 7) hosts events throughout Montana, with multiple festivities taking place in Glacier Country communities. See what's happening where and when, and prioritize a stop at Missoula's new (and first ever) cidery—Western Cider—for a tour and a taste.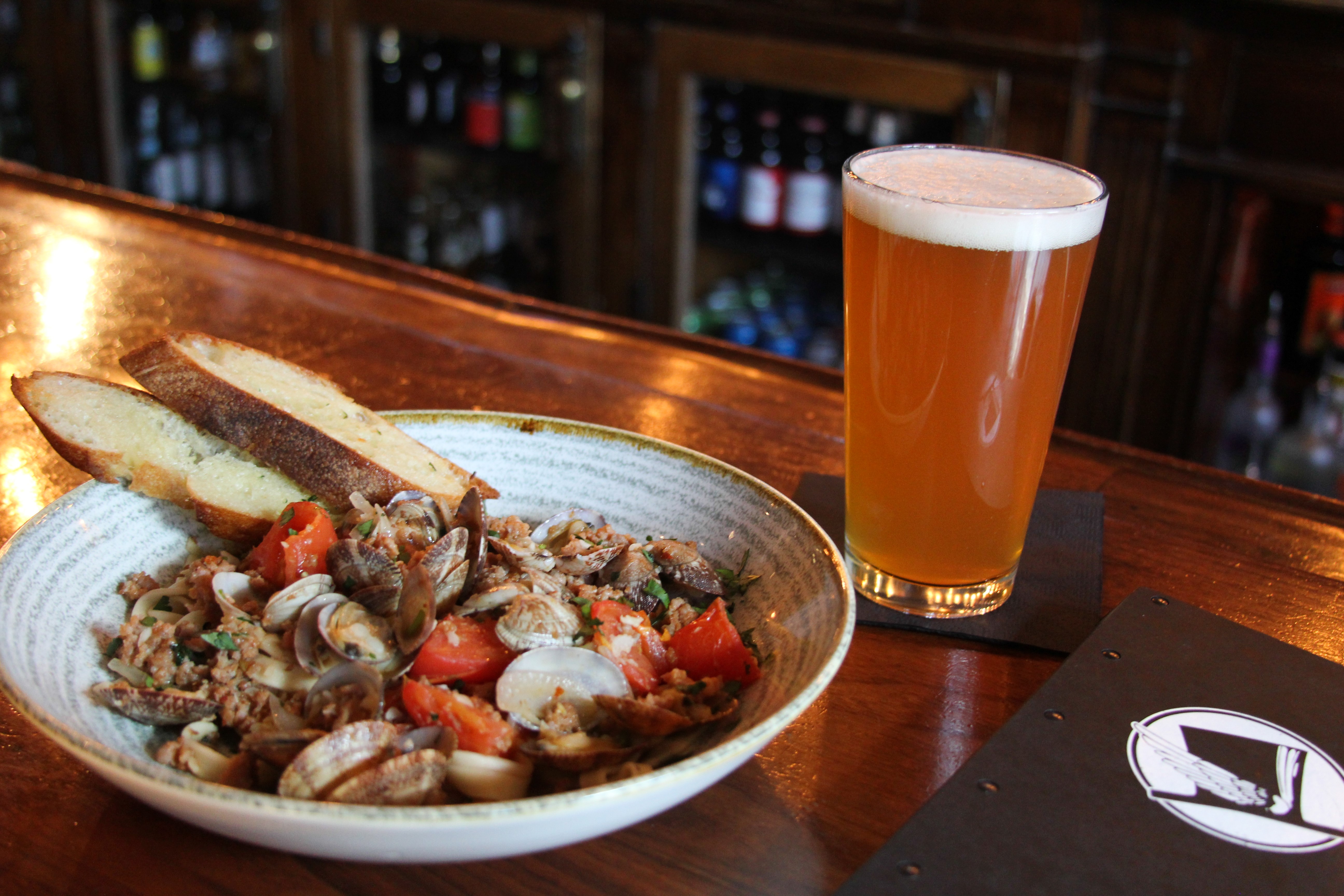 Trip Tip: A Missoula favorite, the Top Hat serves up mouthwatering cuisine—like chicken spaghetti squash—amid live music and friendly community vibes. Plan your visit around one of their Tunes & Taste music-infused dinner theme nights.
BITTERROOT VALLEY
This lush forested valley nestled between the Bitterroot and Sapphire mountain ranges is prime for leaf peeping, and the fall rut makes it a spectacular time for watching wildlife at the Lee Metcalf National Wildlife Refuge. Begin in Missoula, and take U.S. Highway 93 south toward Hamilton, stopping along the way in some of Glacier Country's most charming towns.
Hamilton's Daly Mansion boasts 50 kinds of trees—all gorgeous this time of year—and offers haunted hayrides at the end of October. Top off your tour at Backroad Cider or betterRoot Cidery for some fresh-pressed deliciousness—the core of fall flavor.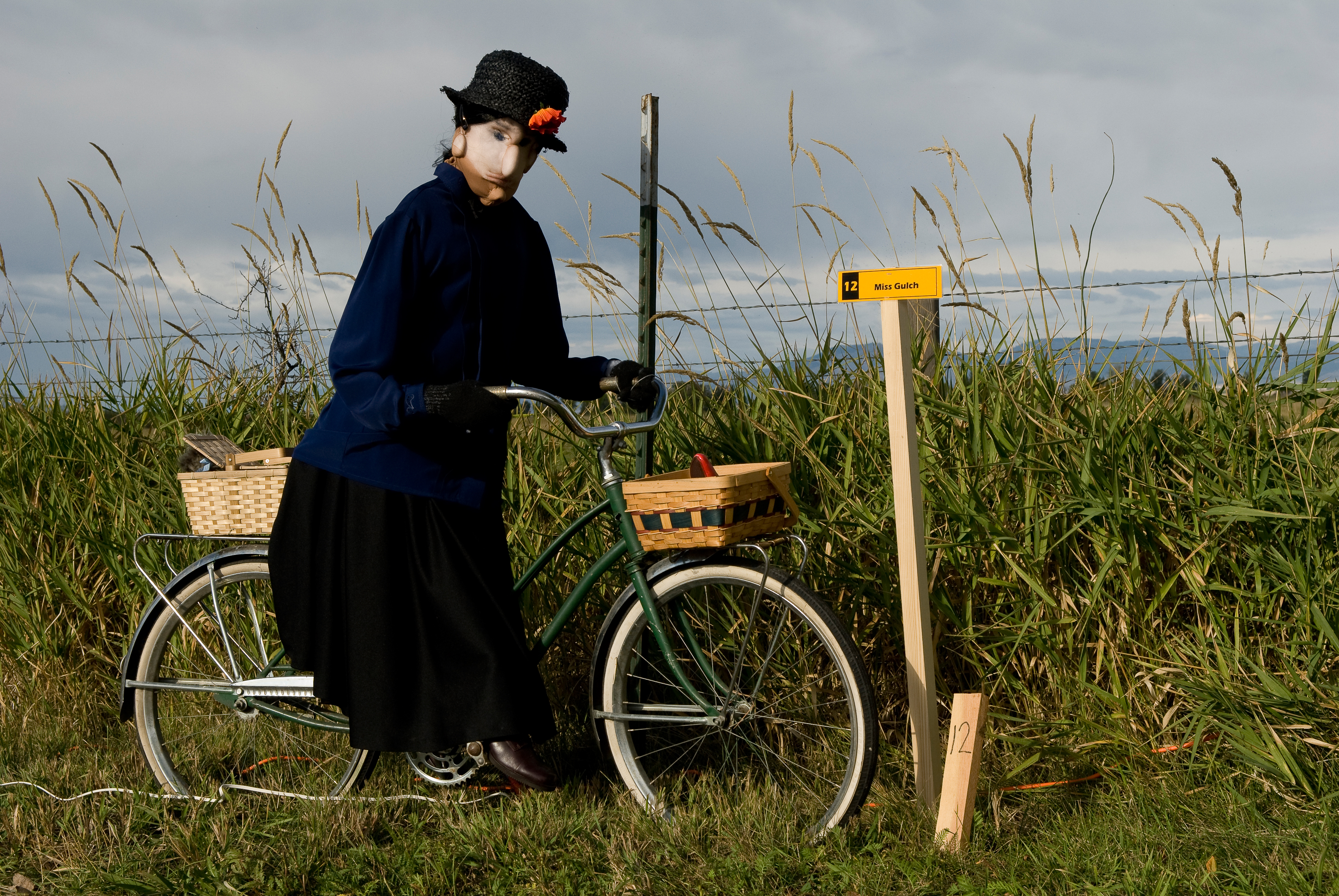 Fall Bonus: Plan your trip around a Ravalli County Museum Ghost Tour, Victor's Field of Screams, Stevensville's famous Scarecrow Festival or Hamilton's McIntosh Apple Day—hailed as one of Montana's Best Fall Festivals.
Trip Tip: Bike "The Root" instead! The Bitterroot Trail is a 50-mile-long paved bike path following the same route mentioned above, perfect for a vibrant autumn cycling adventure.
TOUR 200
Montana Tour 200 in Sanders County from Dixon to Heron travels along scenic riverbanks (bursting with fall color), active wildlife and ample outdoor recreation opportunities. Stop for a soak in the mineral waters at Quinn's Hot Springs Resort, nestled in Paradise along the Clark Fork River. Afterwards, stop in Thompson Falls for a home-cooked meal at Minnie's Montana Café, or enjoy a drink and exceptional fall views from the deck Big Eddy's.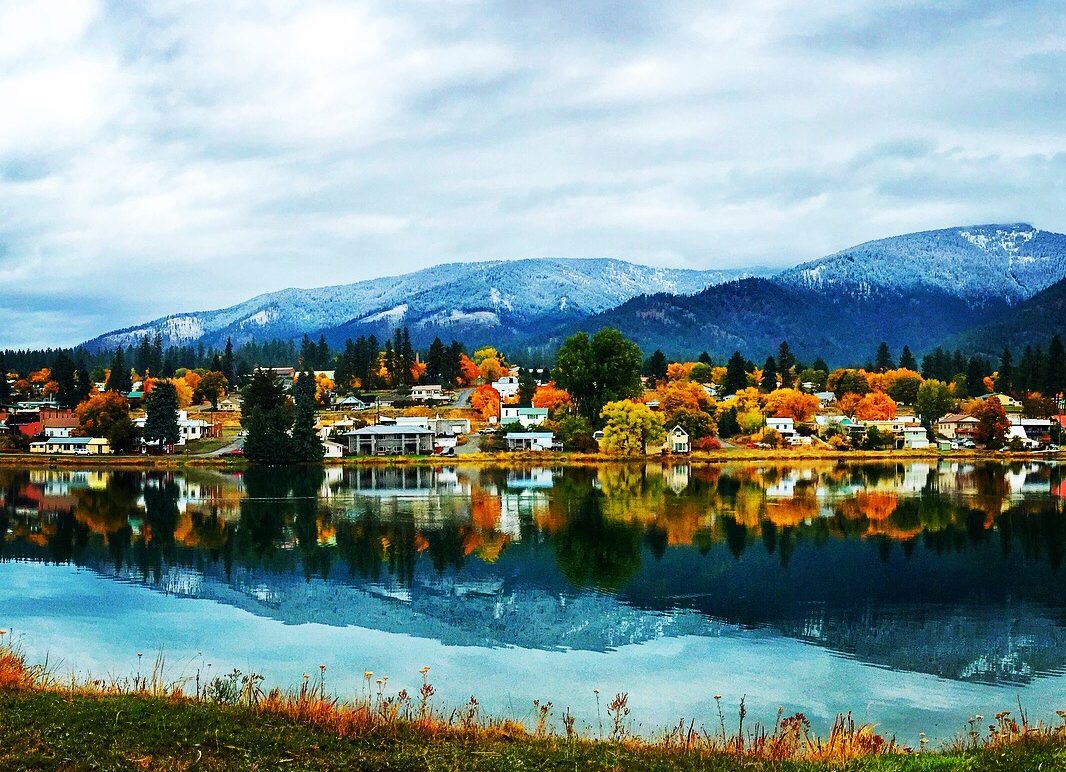 Trip Tip: Lace up your hiking boots near Trout Creek and hike to the beautiful Vermilion Falls or Graves Creek Falls.
SEELEY-SWAN CORRIDOR
Between the stunning Swan and majestic Mission mountain ranges, the Seeley-Swan Valley boasts hundreds of pristine alpine lakes and beautiful hiking spots. Kayak around picturesque Holland Lake, canoe the Clearwater Canoe Trail or hike Morrell Falls, all spectacular ways to take in the fall spectacle. This exceptionally scenic valley is known for its large population of tamaracks—unique pine trees that lose their needles in the fall, setting Montana's hillsides aflame with vivid shades of yellow and orange.
If you take U.S. Highway 83 from Seeley Lake all the way to Bigfork (as you should), this storybook village on the northeast shore of Flathead Lake, does not disappoint. Bigfork's Whistling Andy Distilling serves up award-winning whiskeys and spirits made with Montana-grown grains and fruits. Savor some Harvest Select Whiskey, perfect for the season. From Bigfork, head south on State Highway 35 to The Raven Bar & Grill in Wood's Bay for delicious waterfront dining, craft cocktails and some of the best views in the area.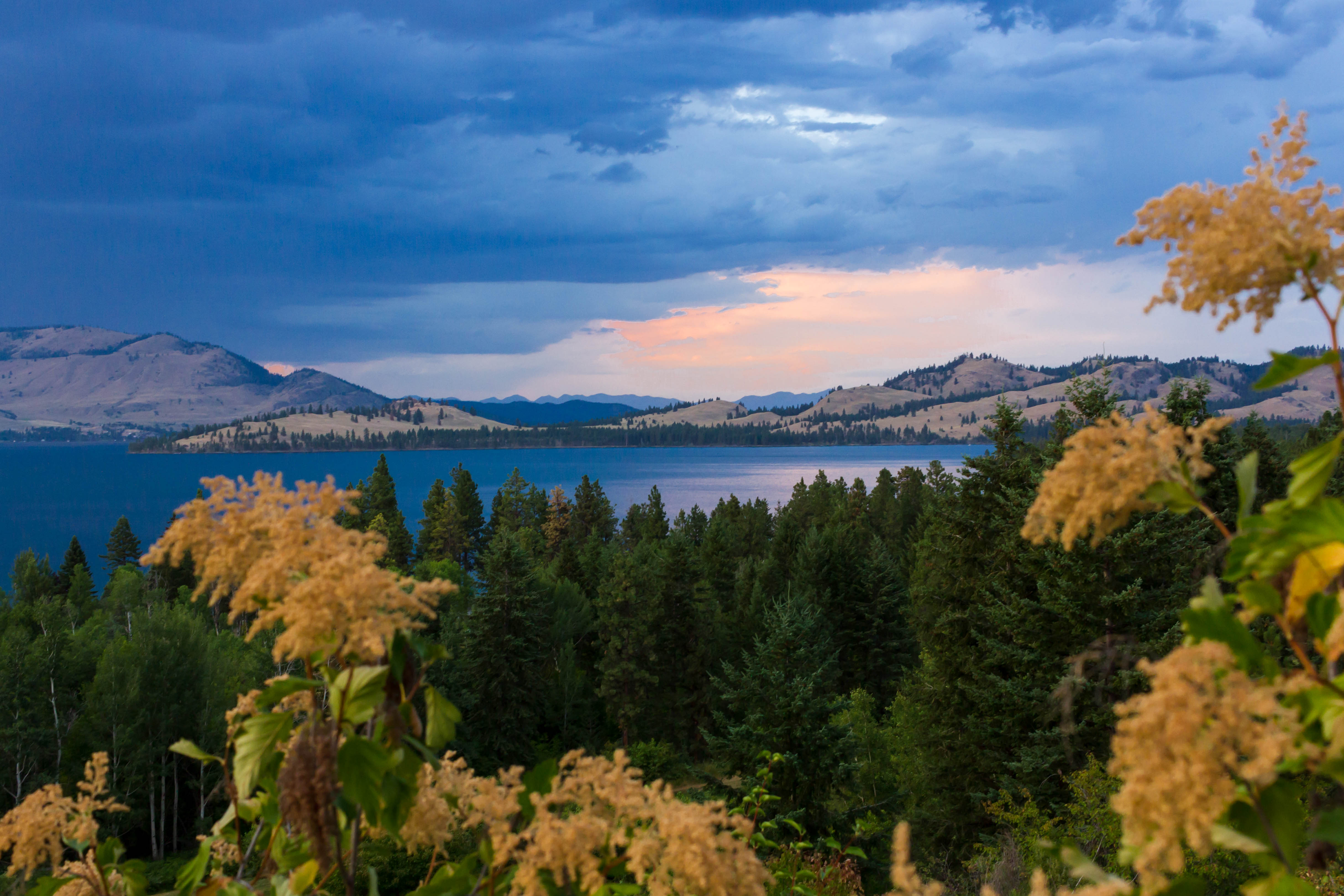 Fall Bonus: Visit Seeley Lake mid-October and meet some of Montana's finest artists, see their work and tour area studios, galleries and museums during the Alpine Artisans – Tour of the Arts, or land in Bigfork on October 13 for Tamarack Time!—an annual local's-favorite amateur food competition akin to a county fair—and be sure you're hungry.
Trip Tip: Make your Glacier Country getaway an overnight adventure with an authentic Montana lodging experience at the Double Arrow Resort in Seeley Lake, offering four-season recreation, cozy accommodations and incredibly warm hospitality.
FLATHEAD CORRIDOR
The west side of Flathead Lake is equally as scenic and charming as the east. If you're coming from the south on U.S. Highway 93 or State Highway 200, stop in Moiese for wildlife watching at the Bison Range. You may even get to experience bull elk bugling in the fall rut. Further north, in Charlo, visit Ninepipes Museum of Early Montana and Ninepipe National Wildlife Refuge with stunning wide-open panoramas of the Mission Mountains. Then, on to Flathead Lake where jaw-dropping views await.
Fall Bonus: The Tamarack BrewFest take place in Lakeside, October 13. Enjoy live music, line dancing, canoe races, local vendors and evening bonfires, all taking place in this stunning fall Flathead Lake location.
HIGHWAY 2 CORRIDOR LIBBY TO KALISPELL
Running through Western Montana's northern region, Highway 2 travels along some of the most scenic places in Glacier Country and introduces road-trippers to off-the-beaten-path treasures and well-known attractions. Begin in Libby, one of the region's most scenic and quietest corners and end in Kalispell, the perfect mix of small-town Montana and old-west charm. Ghost chasers can head to the Conrad Mansion for a ghost tour.
Fall Bonus: Meander 4,000 bales of hay at Kalispell's Whitefish Stage Organic Farm hay bale maze. This family-fun autumn activity also includes a barrel train ride, hay ride, super trampoline, petting zoo, pumpkins and more.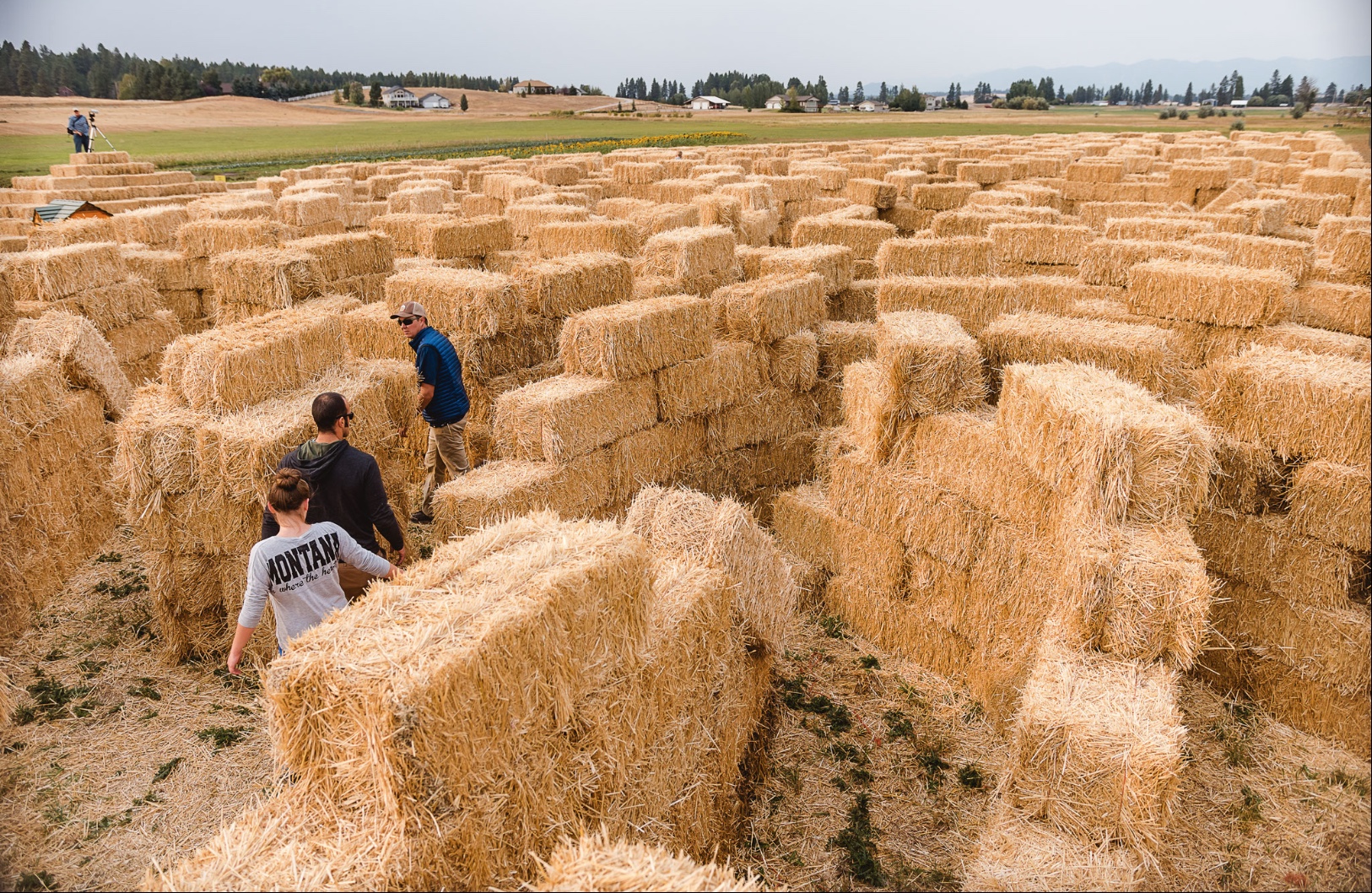 Trip Tip: Linger in Kalispell for good food, shopping and museums, plus the whimsical autumn wonderland of Sweet Pickin's Pumpkin Patch, where you'll find plenty more than gourds.
GLACIER NATIONAL PARK SURROUNDING AREA
The park is absolutely breathtaking in autumn. Traffic is light, shoulder-season prices are in effect, and communities in and beyond the park are celebrating the season. Explore the outdoors by boat in Whitefish on Whitefish Lake, or take to the trails by bike or by foot on The Whitefish Trail or the Swift Creek Loop, and then stop in for delicious food at Casey's Whitefish pub and grill, featuring rooftop dining options—especially scenic right about now.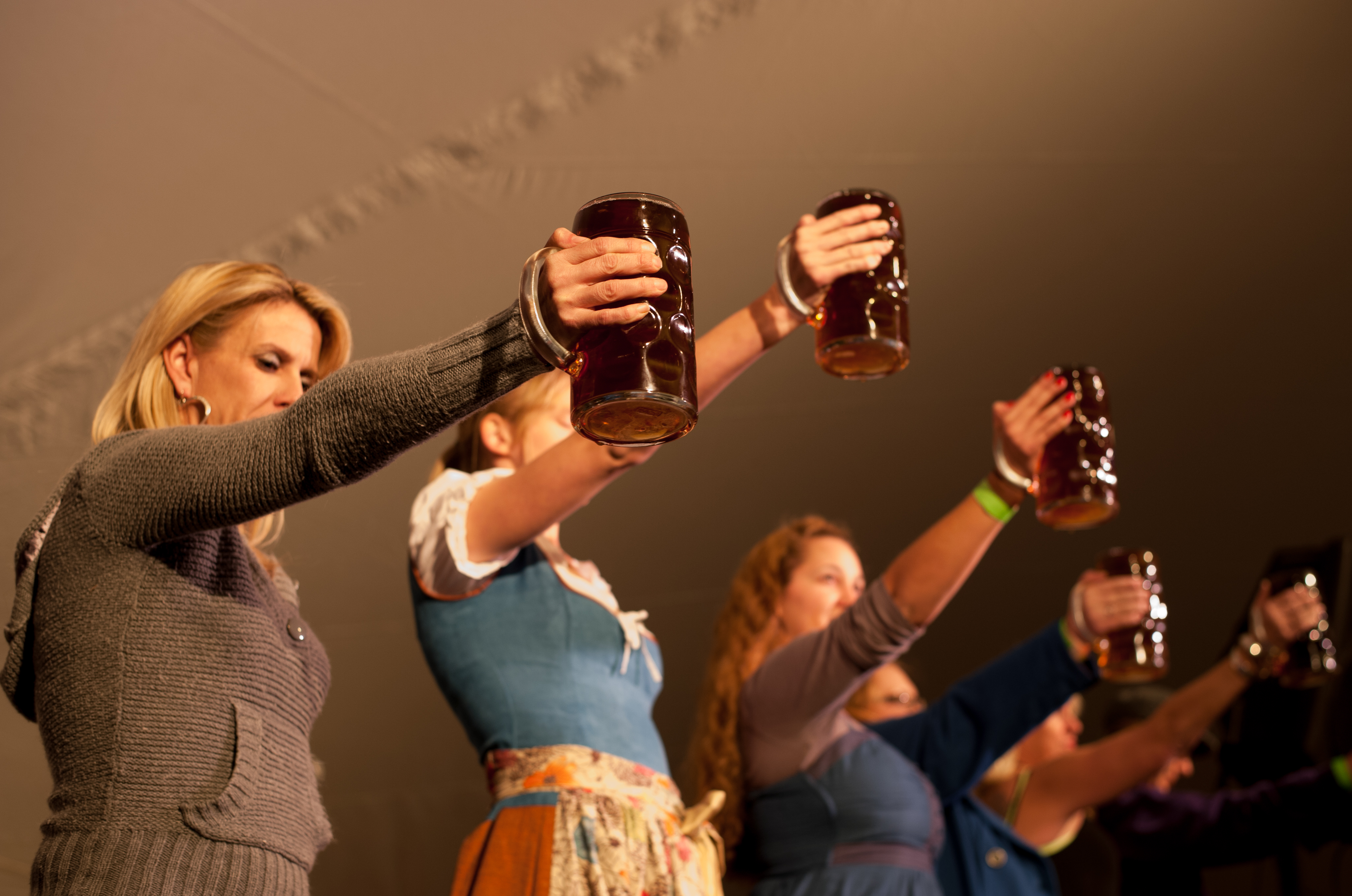 A bit closer to the park, Columbia Falls offers the perfect place to swap adventure stories over burgers and craft beer at Backslope Brewing. Try one of their rotators on tap this fall: Chocolate Hazelnut Stout. When it's time to turn in, Cedar Creek Lodge offers a truly exceptional Montana lodging experience, and their pool and hot tub are open year-round.
Fall Bonus: The Great Northwest Oktoberfest takes place in Whitefish, and, because one weekend is not enough, join us for two weekends of authentic German beer, food, music and fun with a Montana flair, September 27 – 29 and October 4 – 6.
Trip Tip: There's still time to get on the green at Meadow Lakes Golf Course, open until mid to late October.
We packed quite a bit of autumn adventure in for you, and now it's time for you to pack your bags and head to Western Montana's Glacier Country for the perfect fall road-trip experience.
September 25, 2018
Related: Arts and Culture, Bigfork, Bitterroot Valley, Cideries, Clark Fork Corridor, Columbia Falls, Dining, Events, Fall Fun, Family Fun, Flathead Corridor, Food, Getting Around, GNP Surrounding Area, Hamilton, Holidays, Missoula, Montana, Museums, Northwest Corridor, Outdoor Fun, Road Trips, Seeley Lake, Seeley-Swan Corridor, Shopping, Stay, Stevensville, Thompson Falls, Victor, Whitefish, Wildlife, Winter Fun