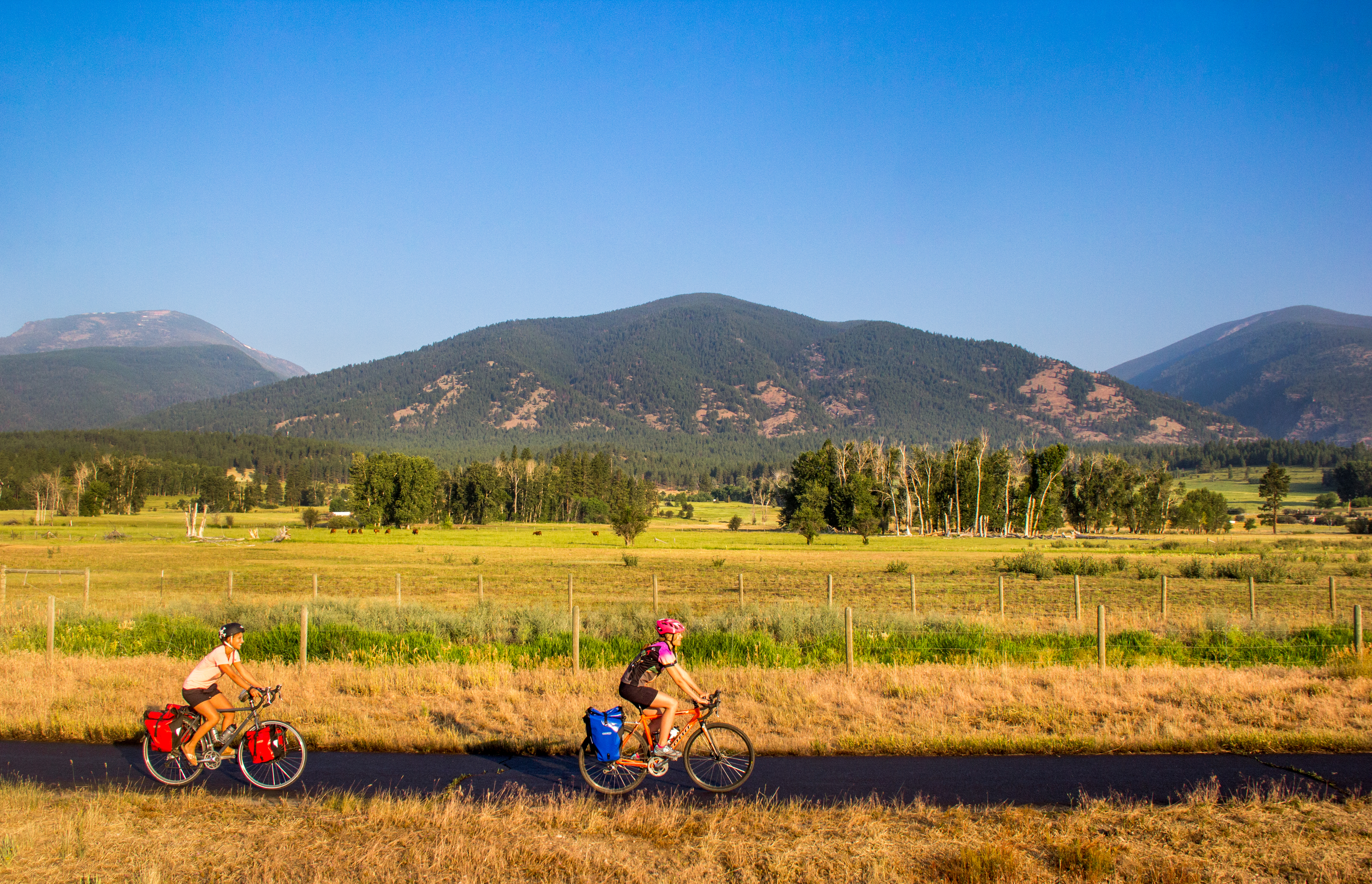 Three decades of hard work and dedication went into the completion of the 50-mile paved trail that connects Western Montana's cultural hub—Missoula—with the gorgeous Bitterroot Valley, known fondly around here as "the Root." The trail, stretching all the way to Hamilton, is lined with small towns, scenic bends, recreation hot spots, and a whole lot of beauty and charm.
Paralleling the rugged Bitterroot Mountains to the west and the rolling Sapphire Mountains to the east, the trail allows bicyclists to weave their way through one of the most picturesque parts of our region, which is especially vibrant in the fall. The Bitterroot is also an angler's paradise, and autumn in Montana  offers quieter waters with heavenly golden views.
START PEDALING: Missoula
Fuel up in this hip little mountain town with coffee shops galore. Pack some snacks and hit the trail from the central part of town. Missoula also makes a great base camp for Glacier Country exploration.
If you prefer to hit the path and go the distance without many stops, go for it; road bikes cruise the route frequently. It will not disappoint. If you're up for it, venture off the path onto scenic backroads from Victor to Hamilton, or climb Skalkaho Pass and Sleeping Child Road.
If you're like us and you're looking for a slower-paced pedal with side adventures aplenty, there's much to see and do in the valley. Recreation opportunities abound in the Bitterroot National Forest, the Bitterroot River beckons, and the quaint towns along the trail offer a place to rest, recharge and experience the western hospitality we're known for.
Stops along the way…
Recreation areas, parks, mountain biking and hiking trails, and fishing spots dot the route, and various campgrounds provide drinking water, bathroom facilities and overnight sites, if you're interested in making a stay of it.
The small towns that make up the Bitterroot Valley offer adventure in abundance, plus unique local eateries, breweries and watering holes to fill your belly and quench your thirst.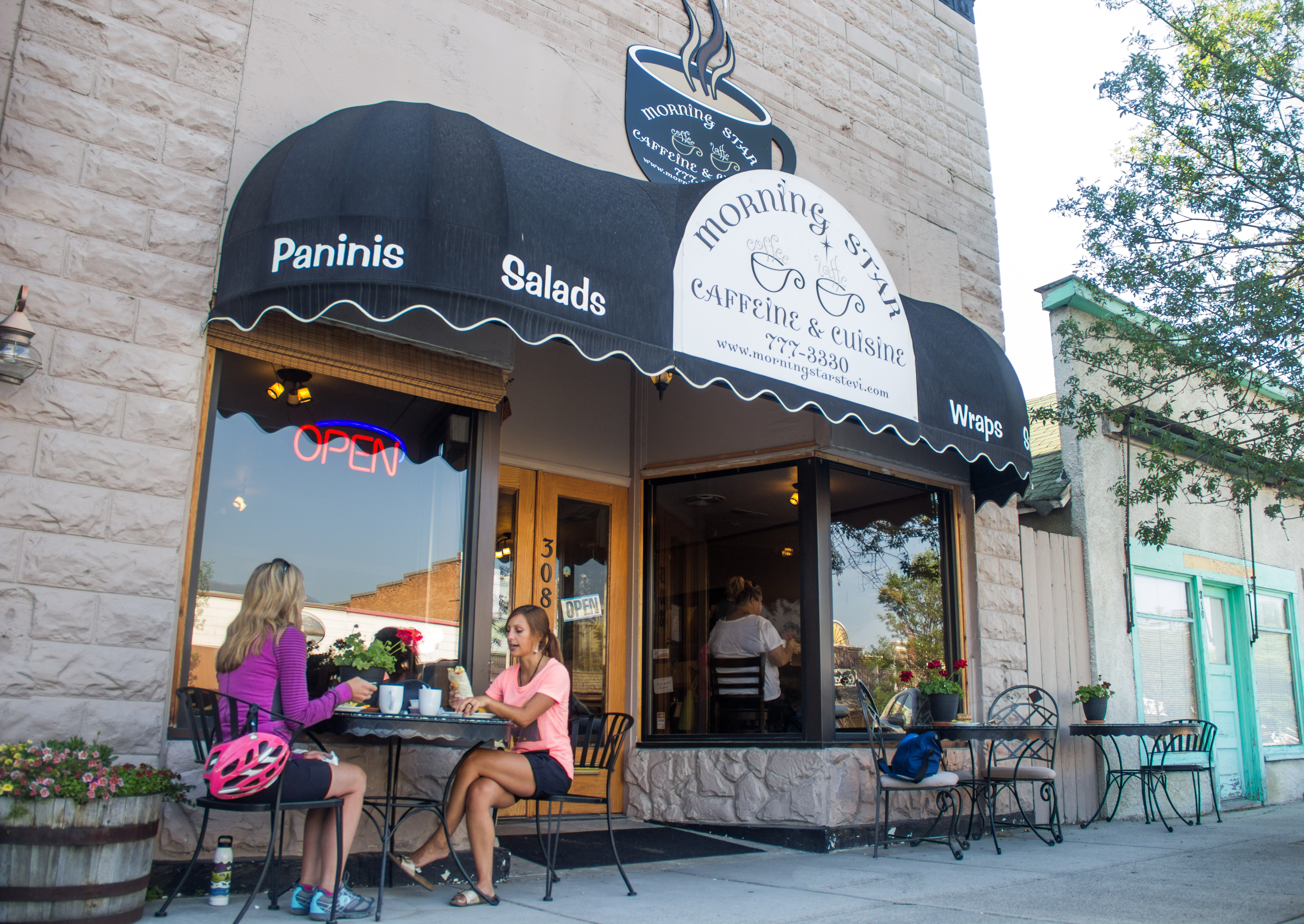 Lolo: Visit Travelers' Rest State Park and Holt Heritage Museum (open by appointment only). Need a chocolate boost for the ride? Stop in at The Sweets Barn for just that.
Florence: Veer off the trail southeast of Florence for mountain biking at Threemile Wildlife Management Area, or head to Chief Looking Glass Campground for blue-ribbon trout-stream fishing access on the Bitterroot River.
Stevensville: Find yourself in Montana's first settlement. Check out St. Mary's Mission for a history lesson or the Lee Metcalf National Wildlife Refuge—a birder's paradise. For a bite to eat, downtown Stevensville packs a lot of punch for its size.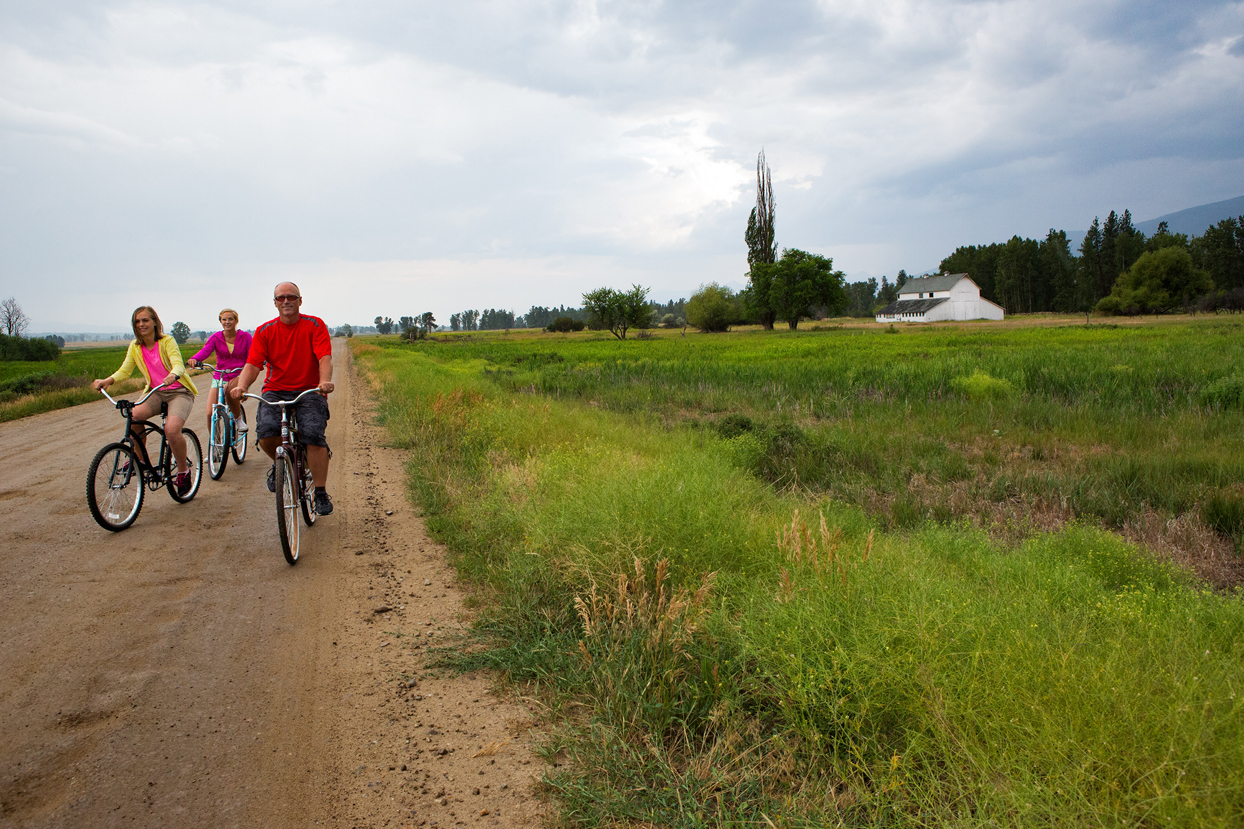 Victor: Visit the Victor Heritage Museum, and also find easy access to the Bitterroot National Forest. Visiting in October? Victor's Field of Screams is exactly the haunted adventure it sounds like it is.
FINISH UP: Hamilton
At the southern end of the trail, Hamilton is the Bitterroot's largest small town. Tour the historic Daly Mansion or recreate in nearby Blodgett Canyon. After 50+ miles of pedaling, you might need a drink, and you've undoubtedly worked up a Montana sized appetite…so go ahead and make your way to Moose Creak Barbecue, or pull up a barstool at one of the town's beloved breweries—Higherground Brewing Co. or BitterRoot Brewery, both of which serve delicious food, too.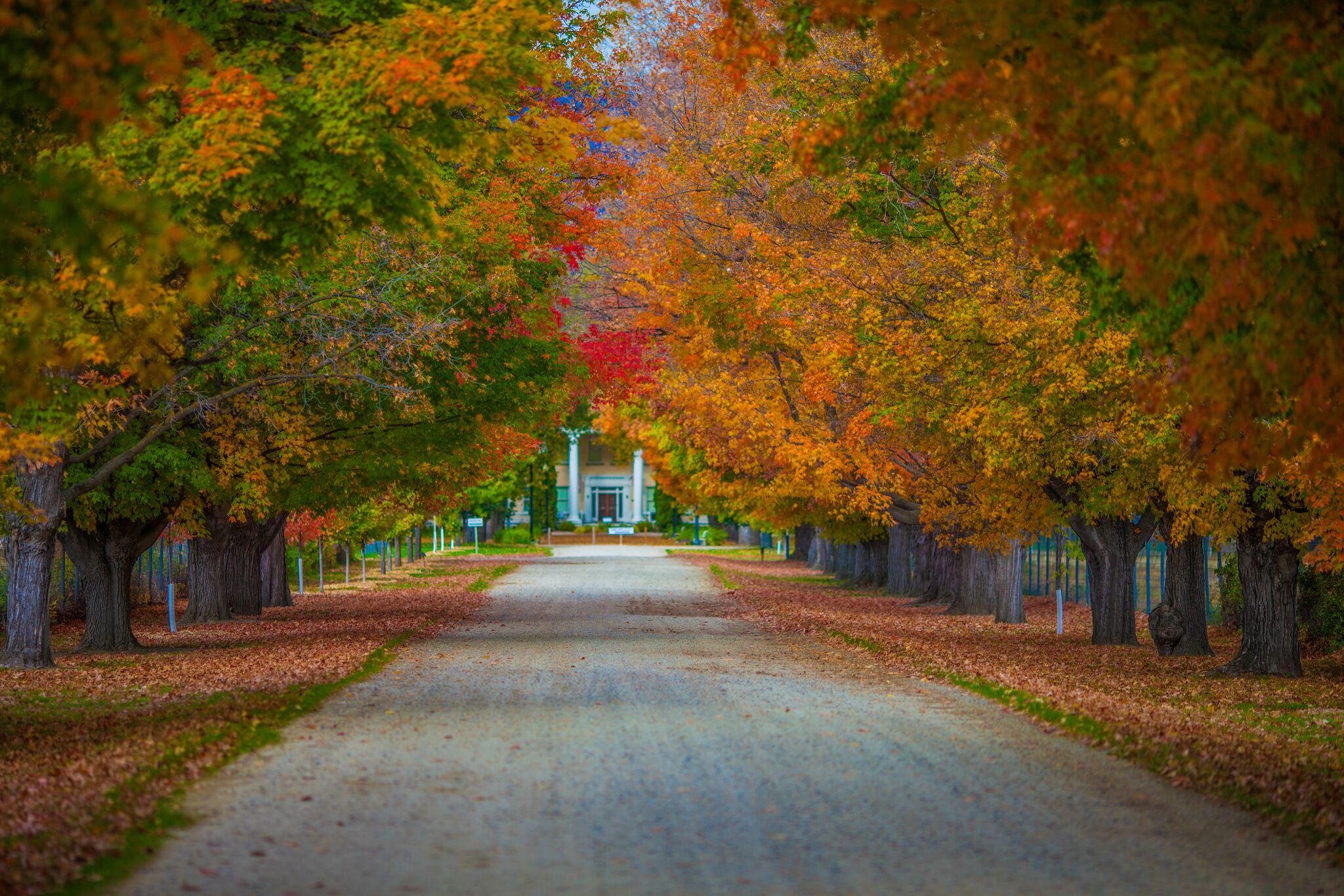 Biking the Bitterroot Trail is a pretty unique way to tour this storied and scenic valley and create your own adventure in Western Montana's Glacier Country. Grab a bike, and we'll see you in the Root!
October 25, 2017
Related: Bitterroot Valley, Fall Fun, Family Fun, Florence, Getting Around, Hamilton, Lolo, Missoula, Montana, Outdoor Fun, Road Trips, Stevensville, Uncategorized, Vacation, Victor