Montana's remarkable natural beauty and rich history have long inspired fine artists, and many of them call Glacier Country home. The small towns scattered throughout the region are arts and culture hot spots where quaint downtowns are lined with galleries and art shops, and where local artists are revered. Visit a local gallery and even take home a treasured piece of Montana art for yourself.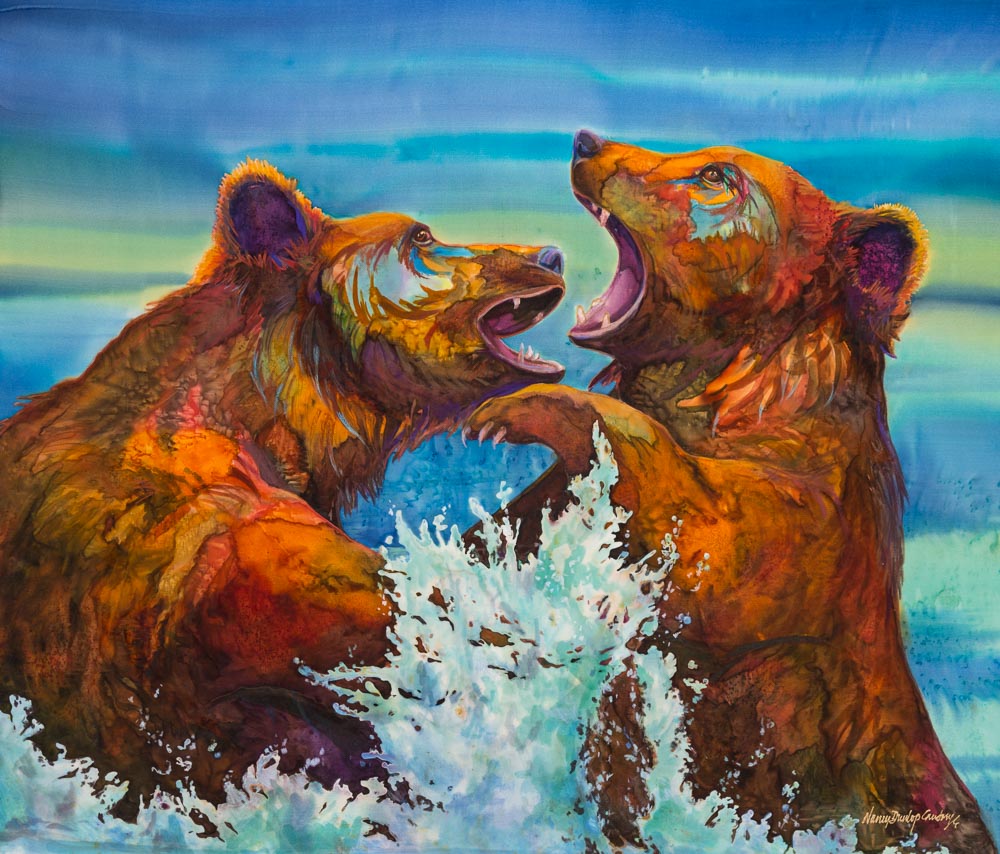 WHITEFISH
The arts scene in this destination mountain town is thriving. Galleries, shops and the walls of local restaurants all proudly display some of the state's—and the country's—finest artwork. Between May and October each year, Whitefish Gallery Nights takes place on the first Thursday of the month. Local galleries open their doors after hours offering food and drink and an opportunity to view and discuss art.
At the Dick Idol Signature Gallery, find the work of artist Colt Idol, who's described as "The New Face of the Old West." Inspired by history, Idol's passion is in merging the past with the dynamic colors, forms and light of today. Colt and his wife now run the gallery his father, Dick, started. Also at the Dick Idol Gallery, artist Rob Akey's impressionist oil paintings tell romantic stories of the West, evoking emotion from everyday downtown scenes as well as the quintessential wildlife and landscapes Montana is famous for.
Hyper-realistic portraiture has earned Thai artist Sunti Pichetchaiyakul awards and international acclaim. Witness the flawlessly captured emotion and spirit of his subjects portrayed in bronze. View his work at the Sunti World Art Gallery in Whitefish, along with the work of other carefully selected artists. Grab a coffee at the on-site coffee shop and peruse the gift shop for handmade jewelry and leather bags.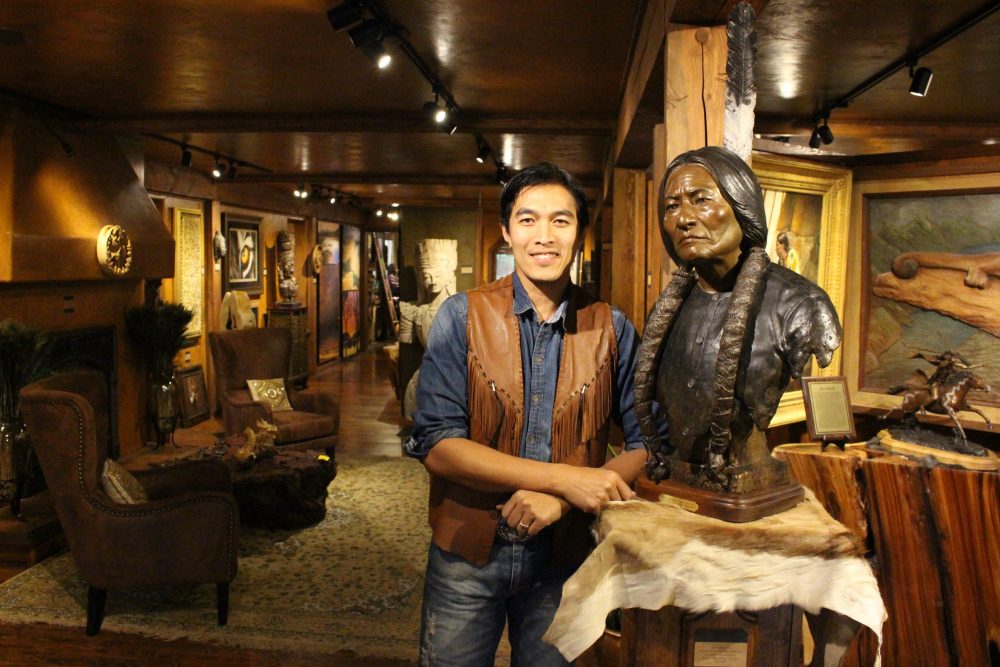 Beloved Whitefish artist Nancy Cawdrey brilliantly combines texture with vibrant colors in her whimsical ink-on-silk paintings. She's known for her signature iris and western figure pieces. The Nancy Cawdrey Gallery & Lounge features her own work as well as the work of more than a dozen artists portraying the colorful spirit of the West through landscapes, florals and wildlife. In addition to the gallery, the space includes a bar and restaurant, making it the perfect place to settle in for an artful afternoon.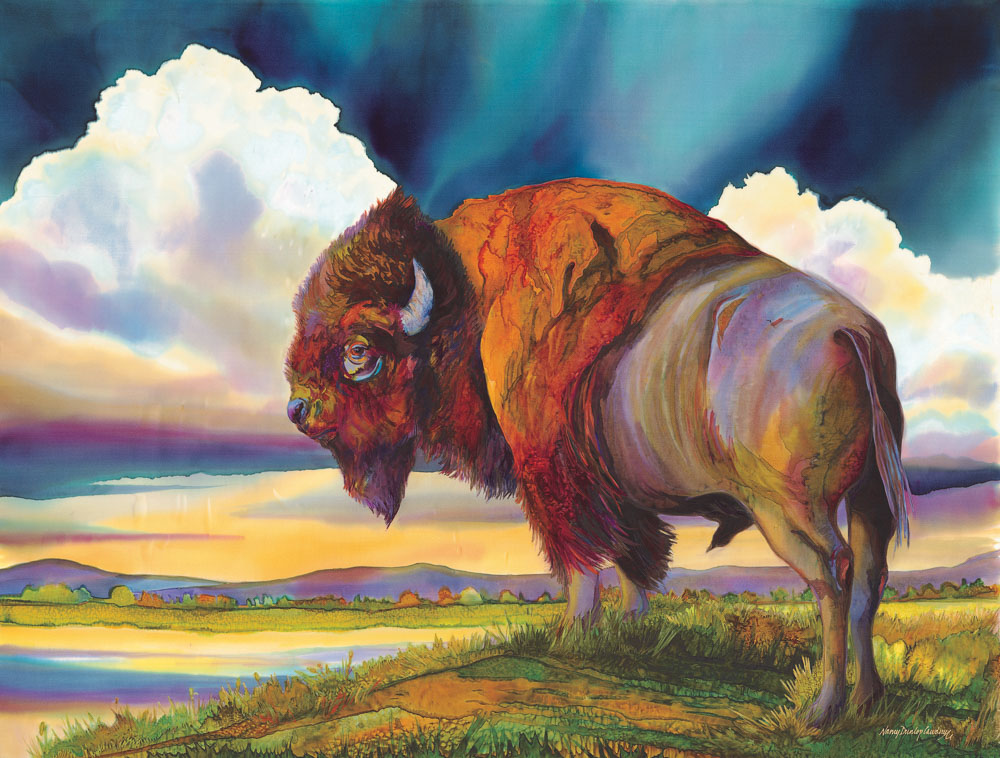 Western regionalist painter Tom Saubert is well known for capturing the spirit of the West, paying homage to the Plains Indians and their way of life. The historian approach he takes to his work is evident in the accuracy of the stories he tells with brush and canvas. You'll find his work at Underscore Art along with the work of other established and emerging artists, including photography, paintings, sculptures and jewelry.
MISSOULA
Dubbed the arts and culture hub of Montana, downtown Missoula teems with galleries and shops dedicated to the Montana artist. Year-round, the First Friday art walk takes place the first Friday of each month, exhibiting Missoula's robust art scene. The monthly event offers a chance to mingle with artists, view exhibits and purchase art. Galleries extend their hours and add sidewalk exhibits and live painting.
Monte Dolack was named by the Missoulian newspaper as one of the 100 most influential Montanans of the 20th century. His unmistakably recognizable paintings marry nature and myth, offering a fun, modern take on that which makes Montana, Montana. Dolack's work, as well as the watercolors of his late wife Mary Beth Percival, is on display at the in-house gallery at Frame of Mind.
Another Missoula icon, Larry Pirnie's use of color and light offers a romantic and animated portrayal of life in the Rocky Mountain West. His vivid paintings capture Montana's stoic beauty alongside the energy of the landscape and those who inhabitant it. See his work at L.A. Design and Framing.
Missoula muralist Hadley Ferguson has taken to condensing her distinctly illuminated landscapes onto 5-inch square canvases, a departure from the 5-foot by 10-foot murals she's known for. Check out these mini masterpieces at Radius Gallery in Missoula, one of the town's most popular galleries, featuring up to 18 artists at any given time.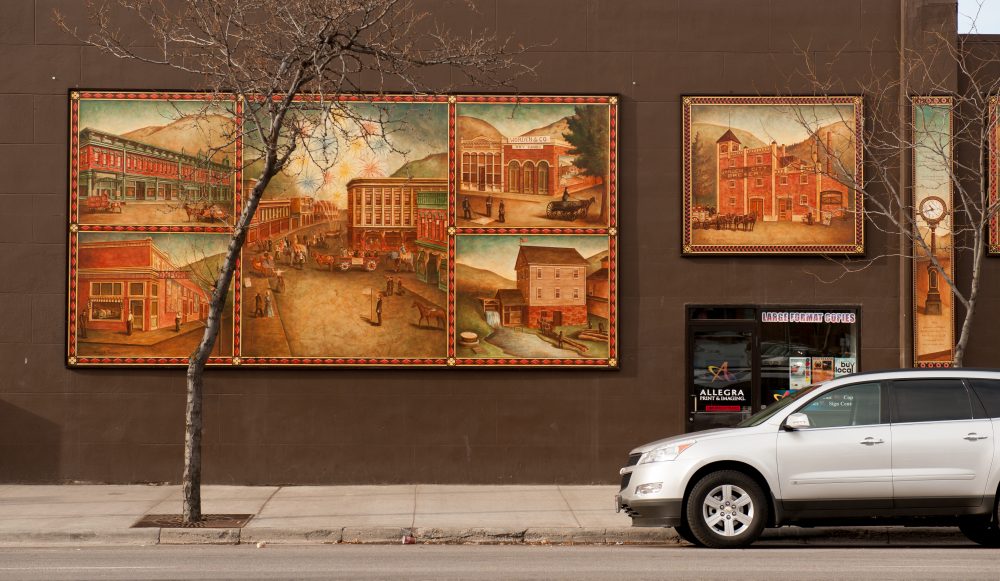 KALISPELL
The arts-centered community of Kalispell includes multiple galleries and three art co-ops downtown, where you'll find a lively mix of historical influence and modern methods. With roots in photography and inspiration from Ansel Adams, contemporary expressionist painter Marshall Noice creates abstract landscapes from thick, boldly colored oil paints. Part of his unique method is mixing paint after it hits the canvas, lending a refreshing spontaneity to his work. You can find his art at Montana Modern Fine Art in Kalispell, where colorful, abstract art is featured most prominently.
EAST GLACIER PARK
The Blackfeet Nation's rich heritage of American Indian art is well represented through Blackfeet tribesman John L. Clarke. Known as "the man who talks not," Clarke, was an internationally renowned wood carver rendered deaf and mute by scarlet fever at the age of 2. But even in his silence, his art spoke—and still speaks—volumes. View his work on display at John L. Clark Gallery Western Art Gallery and Memorial Museum in East Glacier Park.
BIGFORK
This storybook village on the shores of Flathead Lake packs a big punch when it comes to the arts. Boasting multiple galleries, Bigfork is a haven for artists. At the Brett Thuma Gallery, view Brett Thuma's wildlife and fly-fishing paintings, and even see him in action—he's often in the shop painting. Also in Bigfork, find the sculptures of highly-acclaimed, award-winning artist Eric Thorsen at the Eric Thorsen Gallery.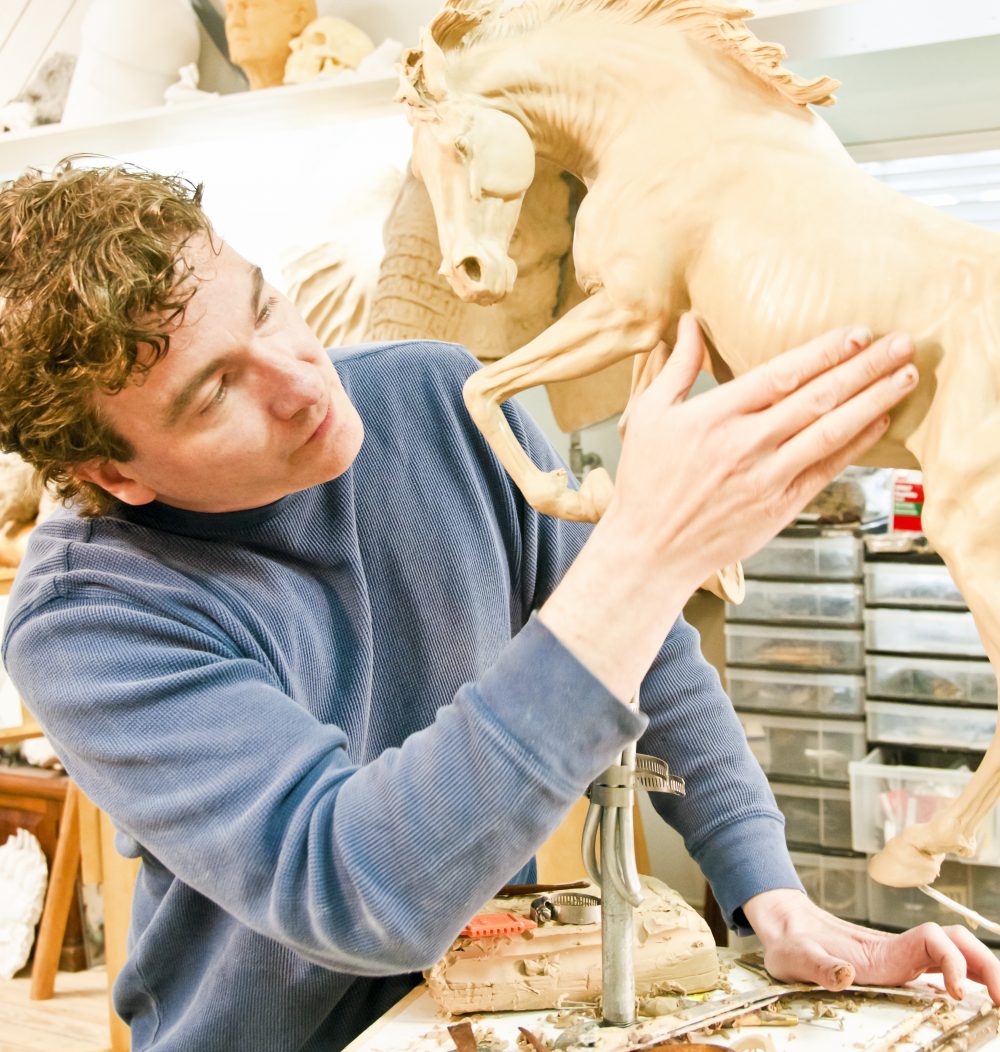 October 28, 2019
Related: Arts and Culture, Bigfork, East Glacier Park, Galleries, Indoor Fun, Kalispell, Missoula, Montana, Shopping, Whitefish