Here in Western Montana's Glacier Country, we love the holidays and all the magical experiences they bring, like corn mazes, craft fairs and sleigh rides, to name a few. Although we would like to spend all our time outdoors frolicking in the snow or bundled up by the fireplace with hot cocoa, we also know that with the holidays—no matter what holiday you celebrate—comes gift giving. In Western Montana we really know how to deck the halls and celebrate the season of giving with all things merry and bright.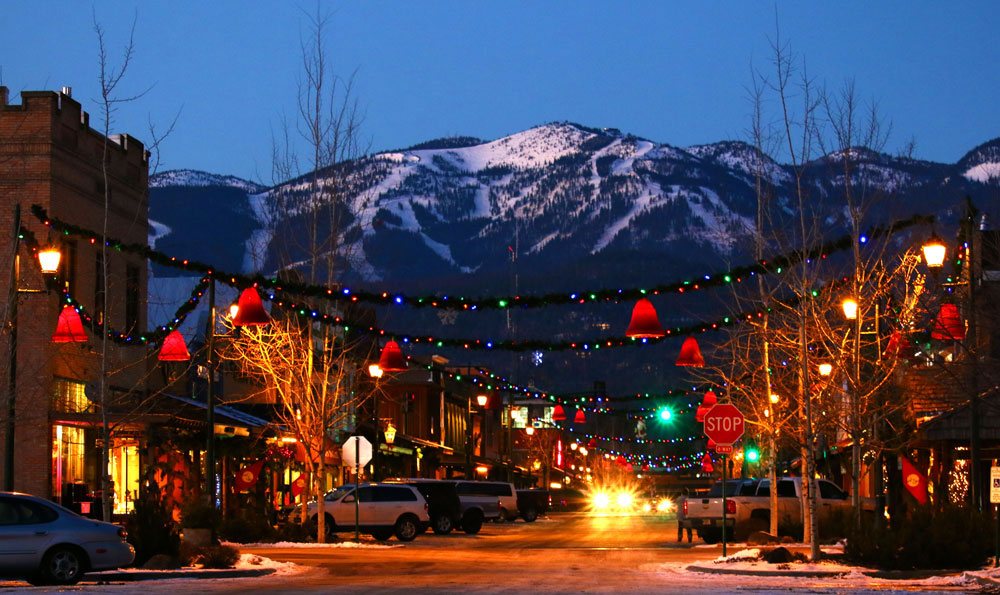 MONTHLY SUBSCRIPTIONS
We love huckleberries, and that's the truth. It's also true that you can find huckleberries in just about any form here; for an extra decadent taste of this coveted wild fruit, we recommend huckleberry fudge. The Sweets Barn in Lolo offers an ongoing taste of Montana with their Fudge Hog Club. This gift will keep on giving month after month with a new flavor of scratch-made buttercream fudge. The Last Best Box is another subscription chock-full of Montana goodies from artists, artisans and local businesses. Their October box featured Evening Chai tea from Lake Missoula Tea Company (a local favorite).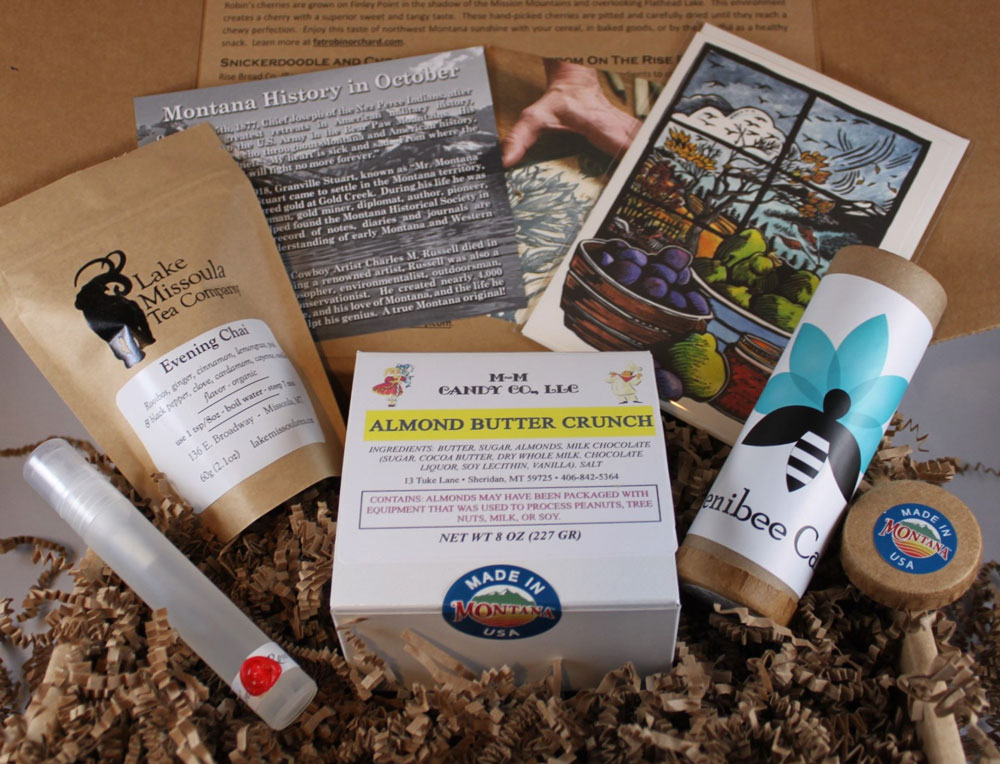 CABIN ESSENTIALS
You would be hard pressed to find a more authentic Montana gift than these hand-drawn, hand-lettered maps by Xplorer Maps. Choose from a map of Montana, Flathead Lake or Glacier National Park. Their masterful Old-World style maps offer vibrant images of the landscape, flora and wildlife—making them a unique and unforgettable gift. Get snug fireside with a Camp Blanket from Dig + Co. This blanket is made of high-quality flannel sourced from Missoula—the ultimate get-your-cozy-on gift.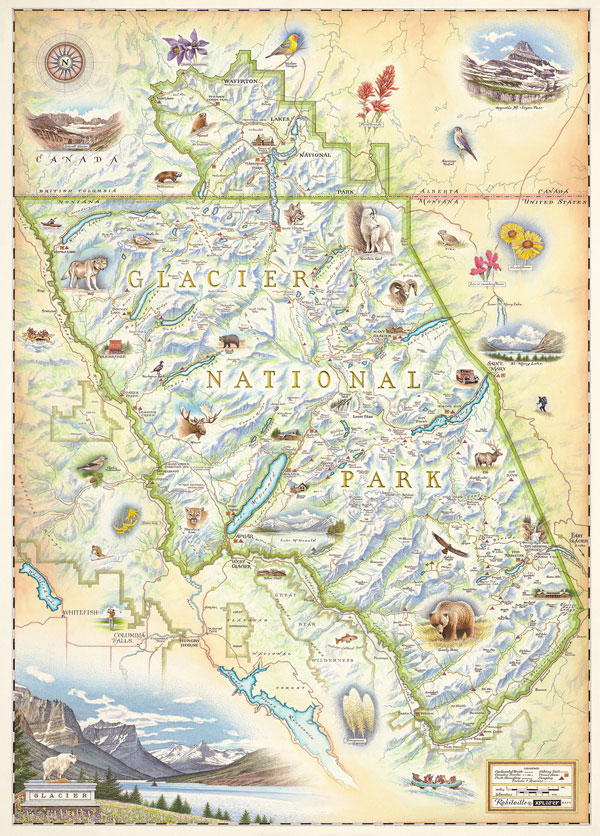 BATH AND BODY
Bath and body gifts are always on trend, but DAYSPA Body Basics keeps it fresh with their own line of handcrafted natural products. Online and gift options include those for men, pregnancy, babies, cold season and more. The organic sugar body scrub comes in scents like Cowboy Coffee, Coconut Cake and Lavender Mint. Pamper your man with the Activated Charcoal Shave Cream paired with the Organic Aloe After Shave Balm.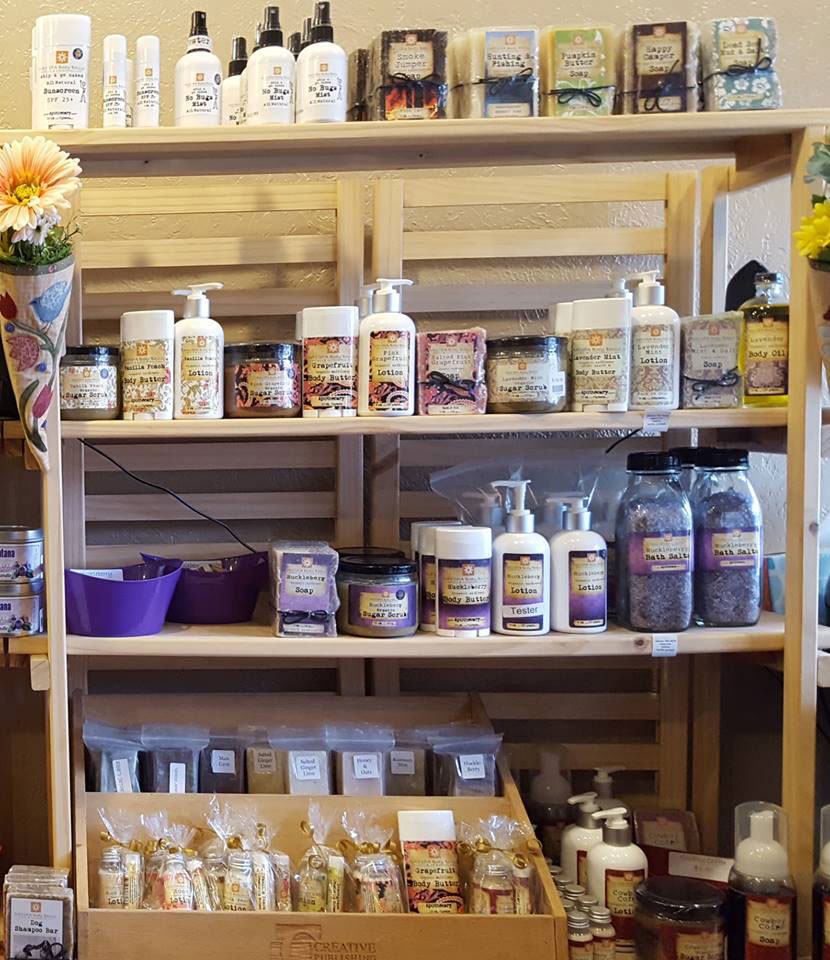 JEWELRY
Montana-made jewelry is a timeless gift, and a favorite for any occasion. Always There Designs offers fun and casual hand-stamped metalwork necklaces, earrings and bracelets. They feature designs in the shape of Montana and mantras like "be brave" or "fearless." For a bolder look, Wild Mountain Ink makes porcelain jewelry adorned with hand-drawn designs. All of their products are one of a kind and depict Montana's vast and beautiful landscape.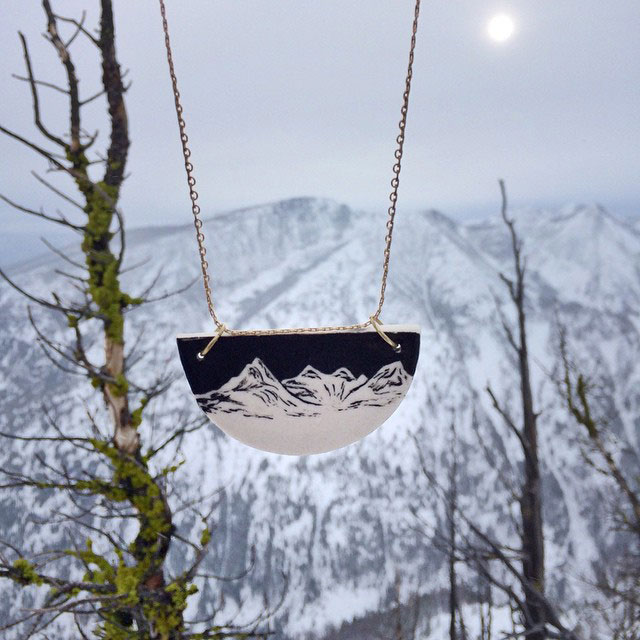 HOLIDAY ODDS AND ENDS
Western Montana is known for bison, and we are lucky enough to have bison ranches galore. One ranch, located on the Flathead Indian Reservation, makes one of our favorite treats, Roam Free bison bites. You can't beat the taste of this grass-fed and sustainably raised bison. Another item high on our list of things we love is coffee. Online at Montana Coffee Traders find savory flavors like Montana Blend and Trailblazer. From dark to light roasts, plus organic and espresso options, they have it all—the perfect gift for any coffee lover.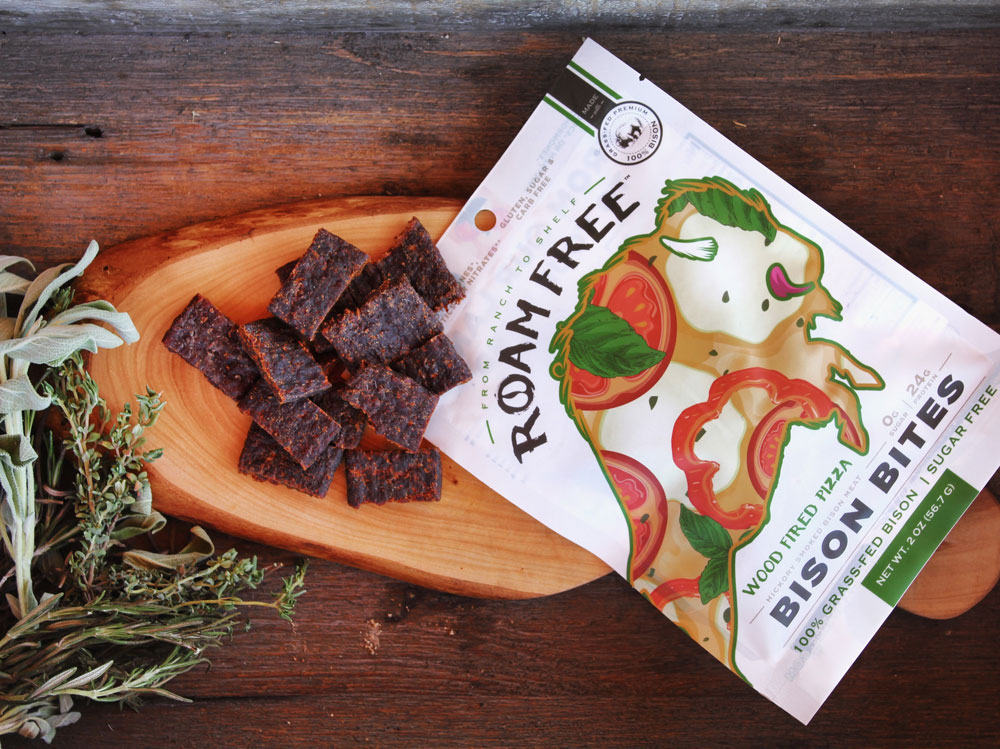 GLACIER COUNTRY STORES AND SHOPS
Capture the magic of the season by shopping at one of many picturesque small-town shops in Western Montana. We don't like to pick favorites, but here are a few unique shops that feature Montana-made products: Sage & Cedar in Whitefish and Kalispell, Great Gray Gifts in Charlo, The Green Light in Missoula, St. Regis Travel Center in St. Regis and Grizzly Claw Trading Company in Seeley.
November 19, 2018
Related: Charlo, Glacier National Park, Holidays, Indoor Fun, Kalispell, Lolo, Missoula, Shopping, St. Regis, Whitefish