With countless ways to recreate, from golf to yoga and biking to fly-fishing, Western Montana sets the scene for an epic girls getaway—without breaking the bank. Our awe-inspiring views create the perfect backdrop to relax, reconnect and rejuvenate with friends. Set aside time to explore one of our vibrant (and quite charming) downtowns where you will be greeted with warm western hospitality. Here's your guide to an authentic small-town adventure and instagram-worthy retreats in Glacier Country.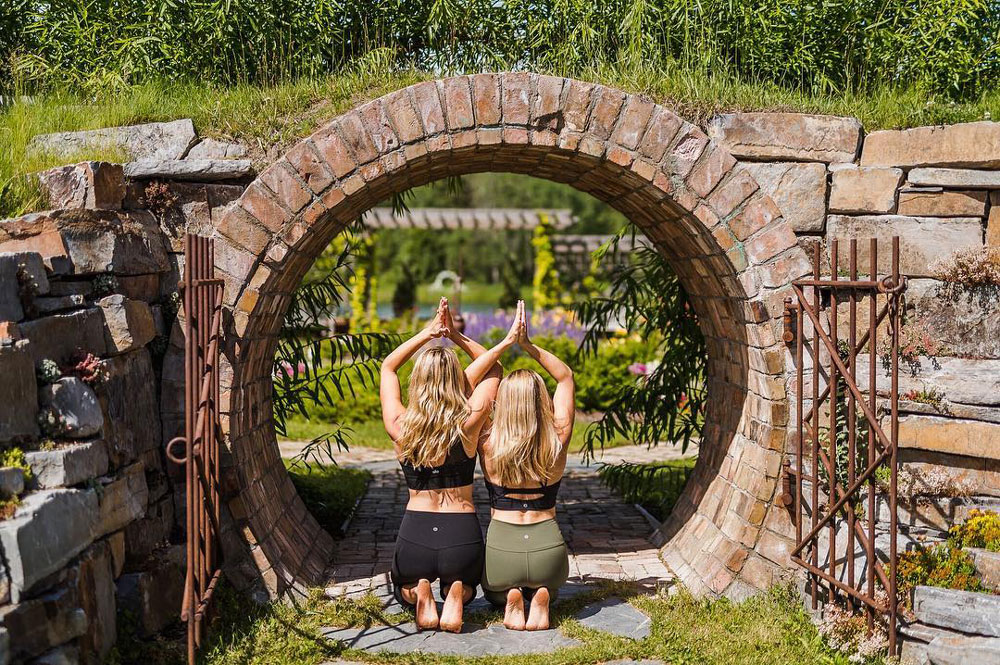 ADVENTUROUS GETAWAYS
Just outside Glacier National Park, Dancing Spirit Ranch provides year-round yoga retreats. Reach peaceful serenity by practicing yoga outside in the unmatched scenery of the Flathead Valley. The Ladies Summer Camp, May 30 – June 2, 2019, combines invigorating and restorative yoga with meditation, leaving you in a blissful state. The camp is rounded out with daily activities like stand-up paddleboarding and hikes in Glacier National Park, plus nightly campfires.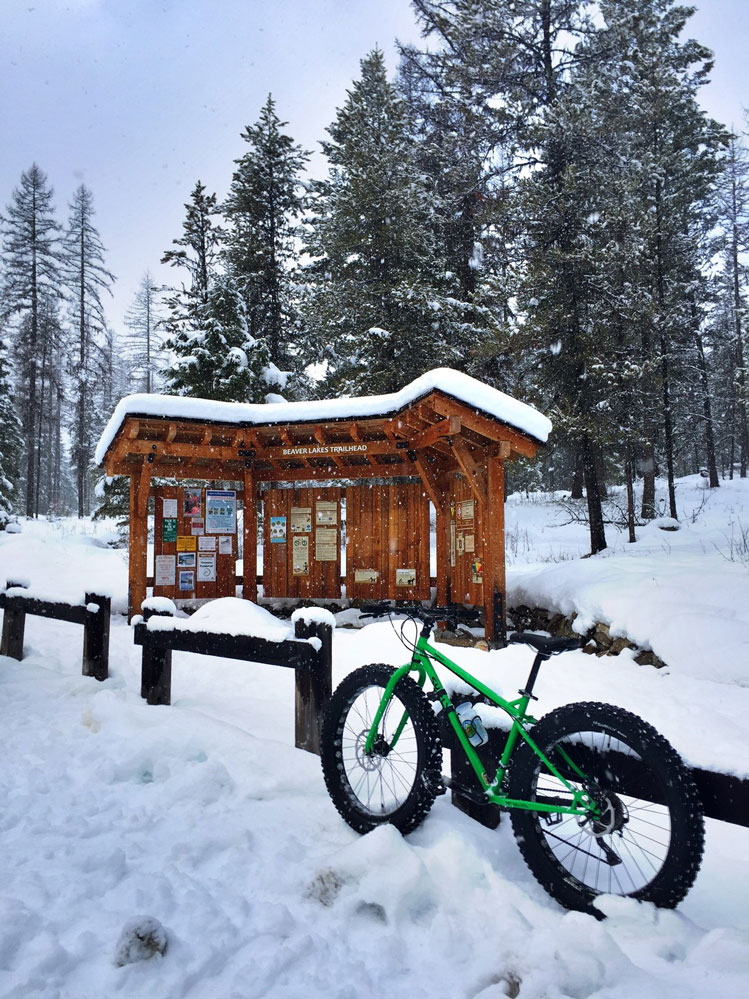 You would be hard-pressed to find a more authentic Glacier Country adventure than Whitefish Bike Retreat. This unique destination located outside of Whitefish calls to you and your bike-loving friends. The resort has a single-lap trail around the property and a skills area with jumps and obstacles for all levels of rider, and also offers accommodations so you can sleep-wake-ride. The property leads to The Whitefish Trail network, which encompasses 42+ miles of trails with loops, scenic overlooks, logging roads and natural-surface trails to ride. In the winter, try fat biking—an increasingly popular and wildly fun activity. The oversized tires on fat bikes make it easy to move across the snow. Rentals are available on-site at Whitefish Bike Retreat.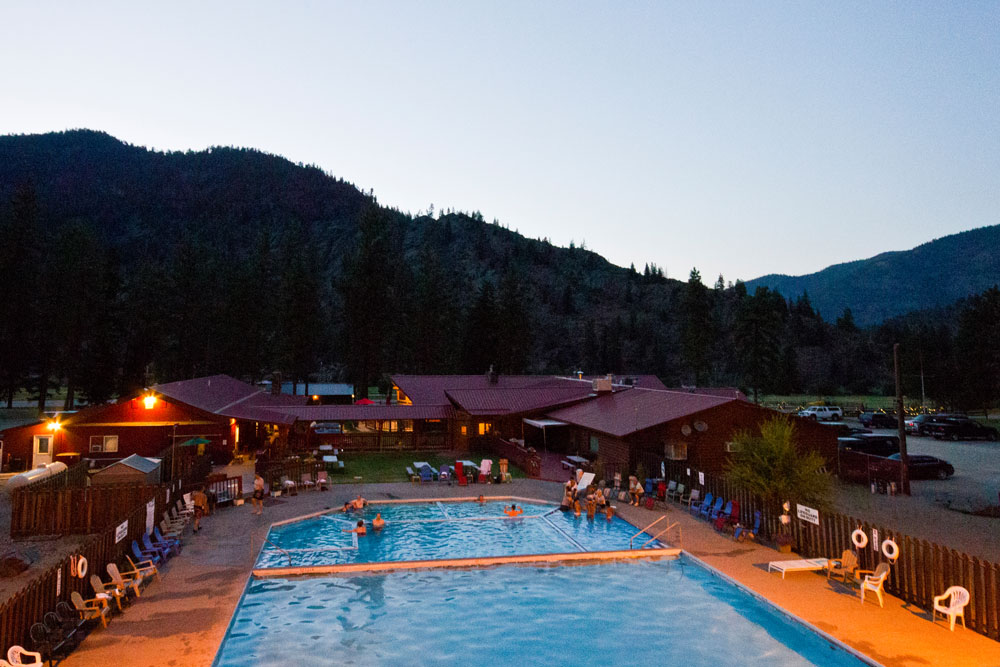 One of our favorite ways to unwind is to soak in the warm mineral waters at Quinn's Hot Springs Resort located outside of Paradise. If you are searching for a low-key girls weekend, look no further. Mineral pools have long been thought to offer health benefits, and the pools at Quinn's are 100 percent natural. Temperatures range from a steamy 106 degrees to a cool and mellow 89 degrees. Overlooking the Clark Fork River, it's the perfect place to relax and stay awhile, with two lodges, 25 beautiful log cabins, a restaurant and a tavern all on location. Plan to stay during their High Country Cowboys Dinner Show March 18, 2019 or May 6, 2019, to enjoy live western music and fine dining after a rejuvenating soak.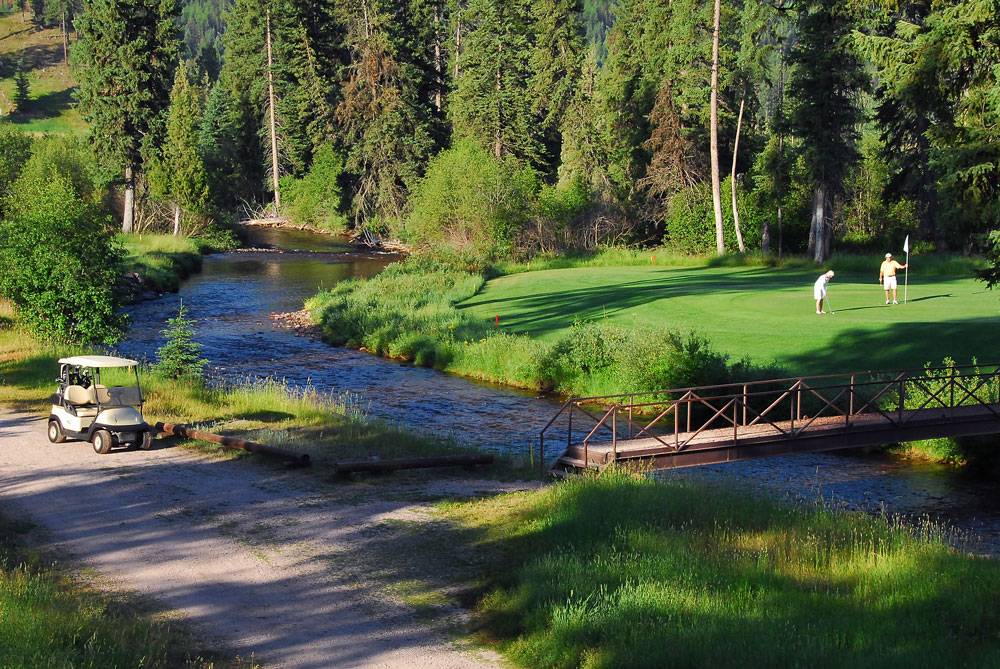 In Western Montana springtime means swing time. Challenge your friends on the golf course at Double Arrow Resort, near Seeley Lake. It's a true golfer's paradise with breathtaking views of the Swan and Mission mountain ranges, and you're bound to catch a glimpse of some wildlife on the sidelines. The 6,500-yard course is woven through the landscape truly immersing you in its beauty. Each hole of this scenic course is staged with three sets of tees; choose one based on your skill level. Top off the day with a glass of award-winning wine and classic country cuisine at Seasons Restaurant in the historic main lodge, then get cozy in one of the rustic or new spacious cabins and settle in. Don't miss the Spring Stay & Play Golf Package available through June 8, 2019.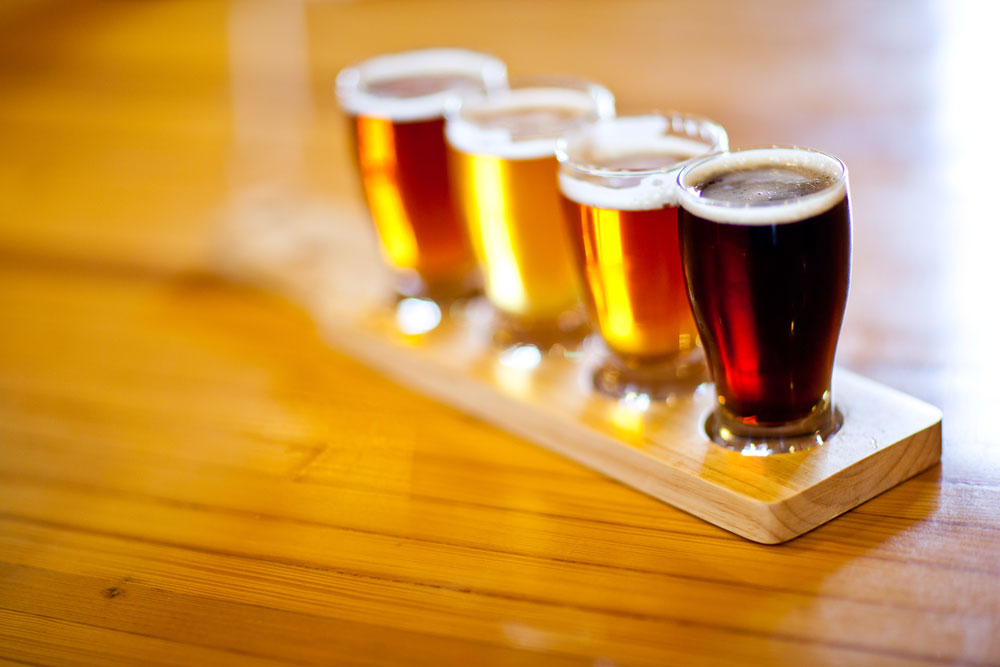 EXPLORING WESTERN MONTANA'S TOWNS
Missoula—the cultural hub of Glacier Country—is one town that bustles year-round. It boasts a fast-growing live music scene, museums, art galleries, plus food options from fine dining to cafés and everything in between. With 11 breweries, three distilleries, two wineries and a cidery, it's not a stretch to say your squad could spend the whole weekend enjoying the eateries and spirits. Stay at the Gibson Mansion Bed and Breakfast, where Victorian elegance meets modern convenience. For a more central stay, the Holiday Inn Missoula Downtown, in the heart of Missoula, is a short walk from many of the best shops and galleries.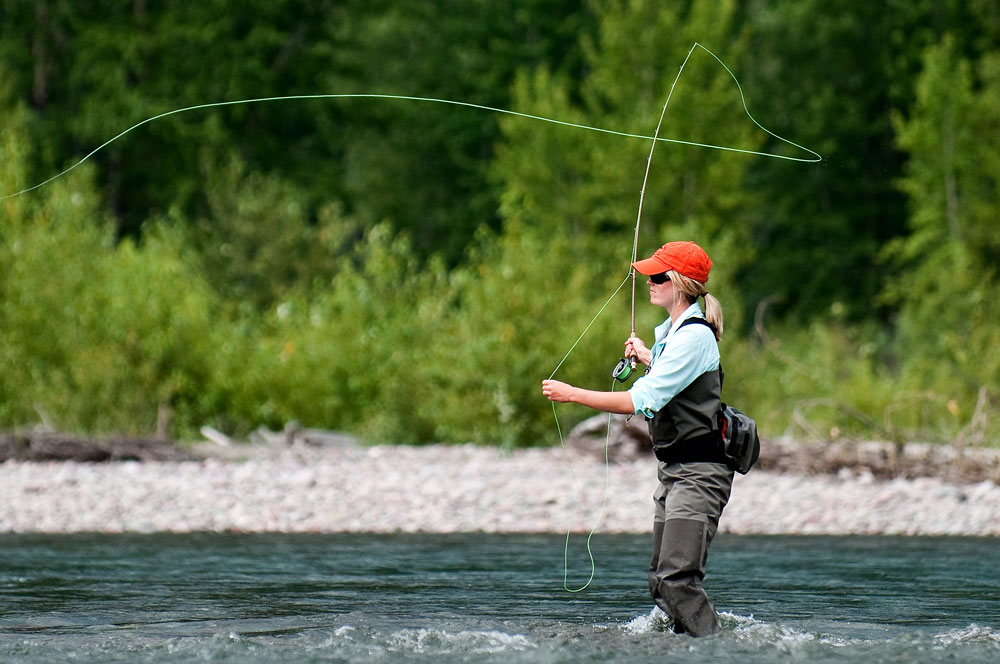 Anchoring the Bitterroot Valley is Hamilton, the valley's largest community. This explore-worthy town offers something for everyone in your group, with theater, live music, local breweries and eclectic downtown shops. For a look at Hamilton's history, tour the historic Daly Mansion, the 24,000 square foot home of copper baron Marcus Daly. The Bitterroot River, a short drive away, is an angler's paradise known for phenomenal fishing. The Cabins at Deer Crossing offer a rustic retreat; choose between the Homestead Cabin and the Montana Cabin, or stay at the Big Sky Suite in the main lodge. Steps away from downtown, The Historic Wesley Building can be rented on VRBO. With a wraparound porch and conservatory, this house lays on the charm.
GETTING HERE
With two major international airports—Missoula (MSO) and Glacier Park (FCA)—serviced by Allegiant Air, Alaska Airlines, American Airlines, Delta Airlines, Frontier Airlines and United Airlines, there are plenty of routes to provide smooth travel plans for visiting Western Montana.
Direct flights regularly arrive from Dallas-Fort Worth, Denver, Las Vegas, Minneapolis-Saint Paul, Phoenix-Mesa, Portland, Salt Lake City and Seattle-Tacoma. Seasonal flights arrive from Atlanta, Chicago O'Hare, Los Angeles, Oakland and San Francisco. In addition to air travel, you can get here by train on Amtrak's Empire Builder or drive in on our very scenic highway system.
February 11, 2019
Related: Biking, Bitterroot Valley, Columbia Falls, Dining, Direct Flights, Fat Biking, Fishing, Golfing, Guest Ranch, Hamilton, Hot Springs, Missoula, Montana, Outdoor Fun, Paradise, Seeley Lake, Shopping, Spring Fun, Stay, Vacation, Whitefish, Winter Fun