Western Montana's jaw-dropping natural beauty and wide open spaces are perfect for nurturing the imagination. That means there's no shortage of creative genius in our roots. Artists are drawn here from all over the world. Our communities are alive with arts and culture, and our festivities are often centered around one of our favorite things—music, which we take pretty seriously around these parts.
Glacier Country offers the perfect combination of diverse venues, small-town charm and breathtaking scenery, so it's no surprise that there's always some form of musical entertainment to take in. From seasonal symphonies to outdoor concerts and festivals featuring local and national acts to local bands in favorite bars, music echoes in these mountains any chance it gets…which is pretty often. Well, all the time, actually.
We host some of the best music festivals west of the Continental Divide, in unique indoor and outdoor settings big and small. Plan your late summer or early fall visit around one of the events below, put on your dancing shoes, and come hear what's playing under the big sky.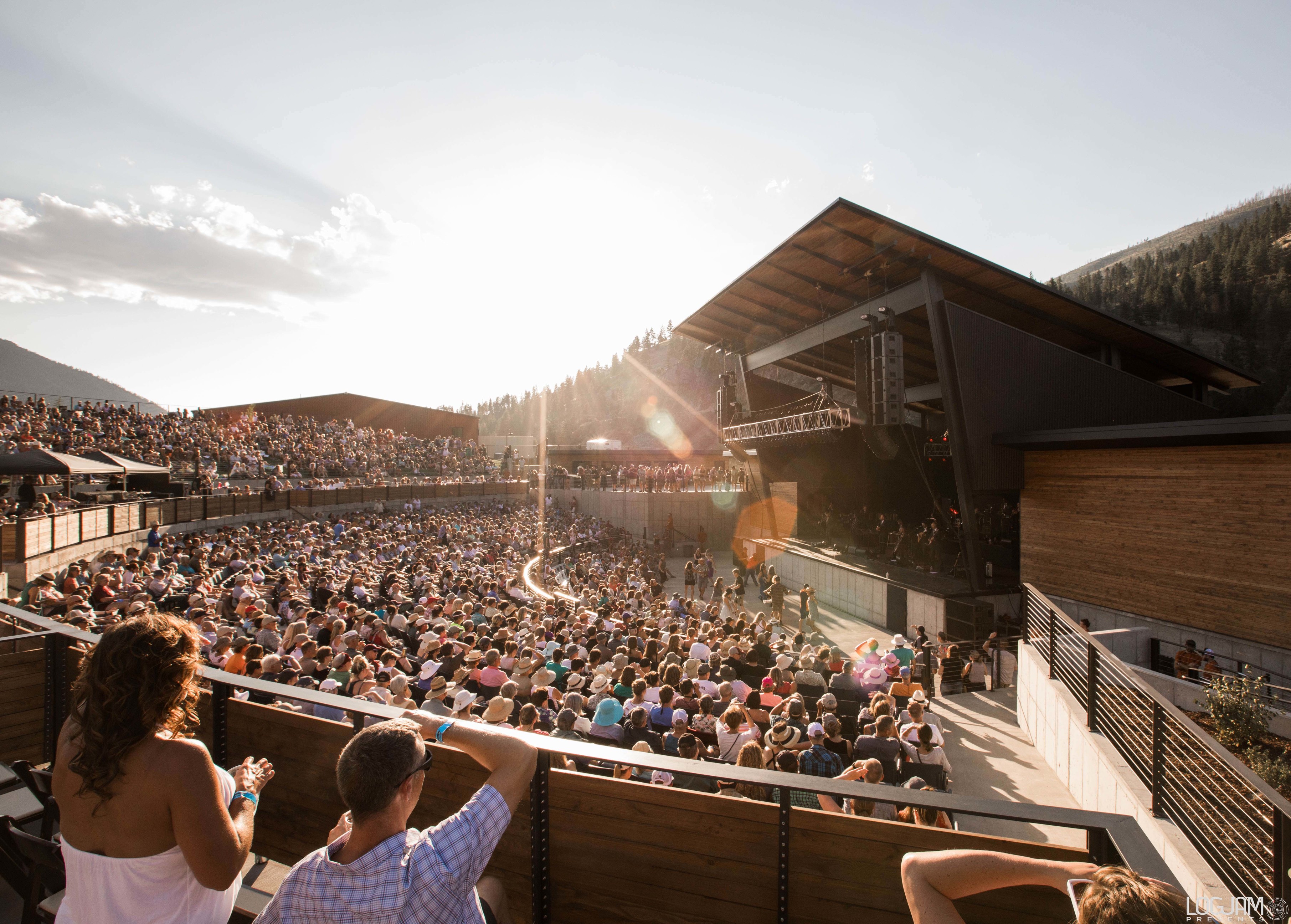 Travelers' Rest Festival
August 12 – 13, 2017
For over a decade, Big Sky Brewing Company has hosted concerts on their scenic Missoula grounds, and they've recently (earlier this year!) unveiled a brand new state-of-the-art amphitheater, designed with larger productions in mind. The August 2017 Travelers' Rest Festival (presented by The Decemberists) brings stellar artists and fresh mini donuts. What's not to love?
Festival Amadeus
August 8 – 13, 2017
Mozart in the mountains? We're all about that. Seven days of classical music against the backdrop of Glacier National Park sounds like a pretty good time to us. The Glacier Symphony and Chorale is an established cultural treasure and Festival Amadeus offers an engaging lineup of highly acclaimed musicians in Whitefish.
Flathead Lake Blues Festival
August 18 – 19, 2017
Enjoy the deep south in the wild West with blues under the big sky. The Flathead Lake Blues Festival in Polson showcases musicians from all over Western Montana, situated right on the shores of stunning Flathead Lake. This year's festival features Ladies of the Blues and several International Blues Challenge competitors.
Bitterroot Celtic Games and Gathering
August 19 – 20, 2017
Listening to bagpipes in Montana's beautiful Bitterroot Valley is one way to enjoy a summer visit to Glacier Country. Come to Hamilton's historic Daly Mansion for pipes, drums and Irish step dancing—and a "Shamrock vs. Thistle" Irish whisky and scotch comparison, of course.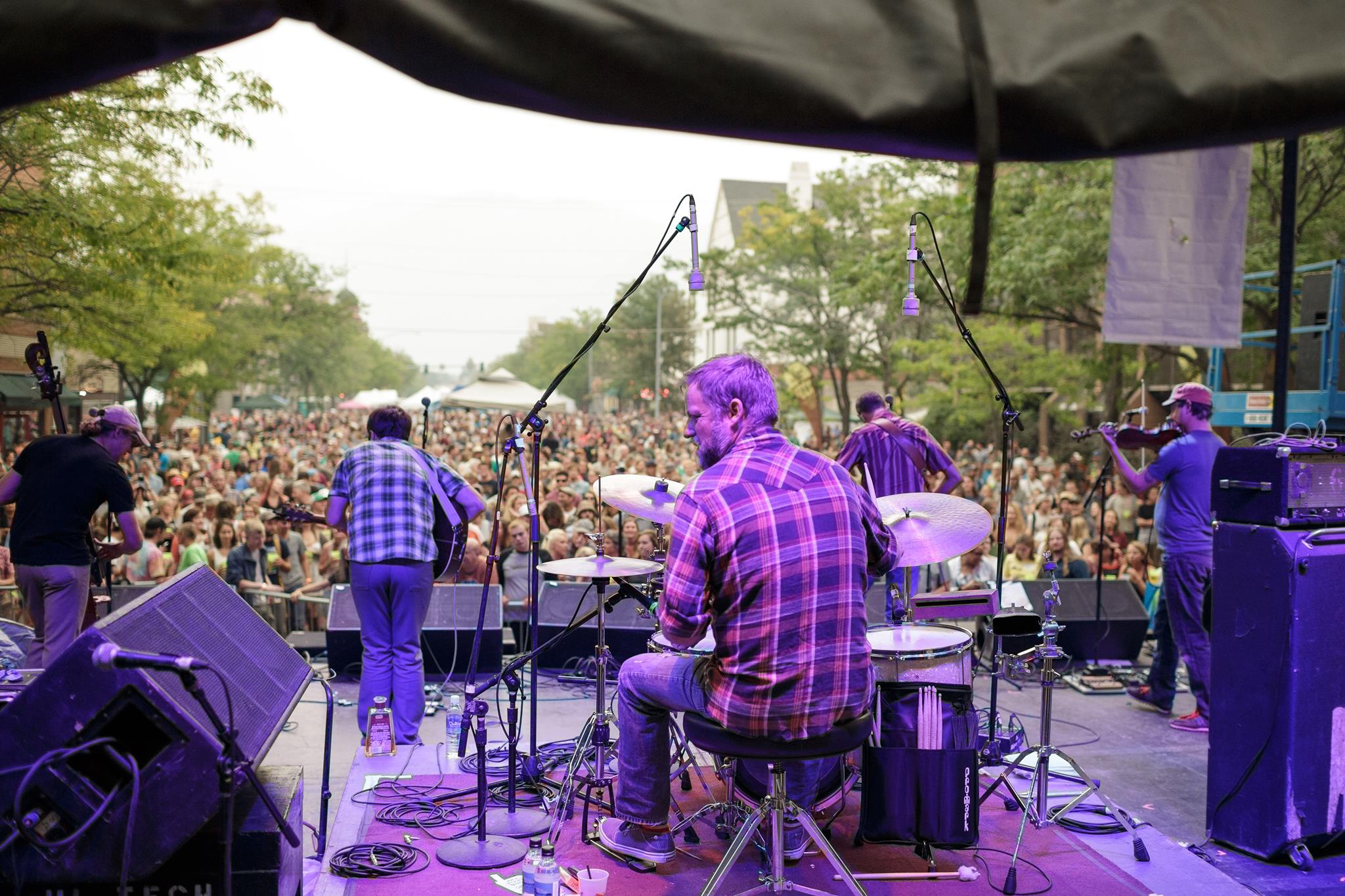 River City Roots Festival
August 25 – 26, 2017
For a true taste of the heart and soul of Missoula, plan your visit around its signature event, the River City Roots Festival. Recognized as the 2009 Montana Tourism Event of the Year, the Roots Fest is a free two-day festival offering exceptional music, local art and family fun. Dancing in the streets highly encouraged.
The Crown Guitar Workshop & Festival
August 27 – September 2, 2017
Billed as "summer's best backyard party," The Crown Guitar Workshop & Festival at Averill's Flathead Lake Lodge in Bigfork draws guitar lovers from all over the world. Hear music legends perform in a small meadow venue and enjoy family-style meals in the log cabin Main Lodge.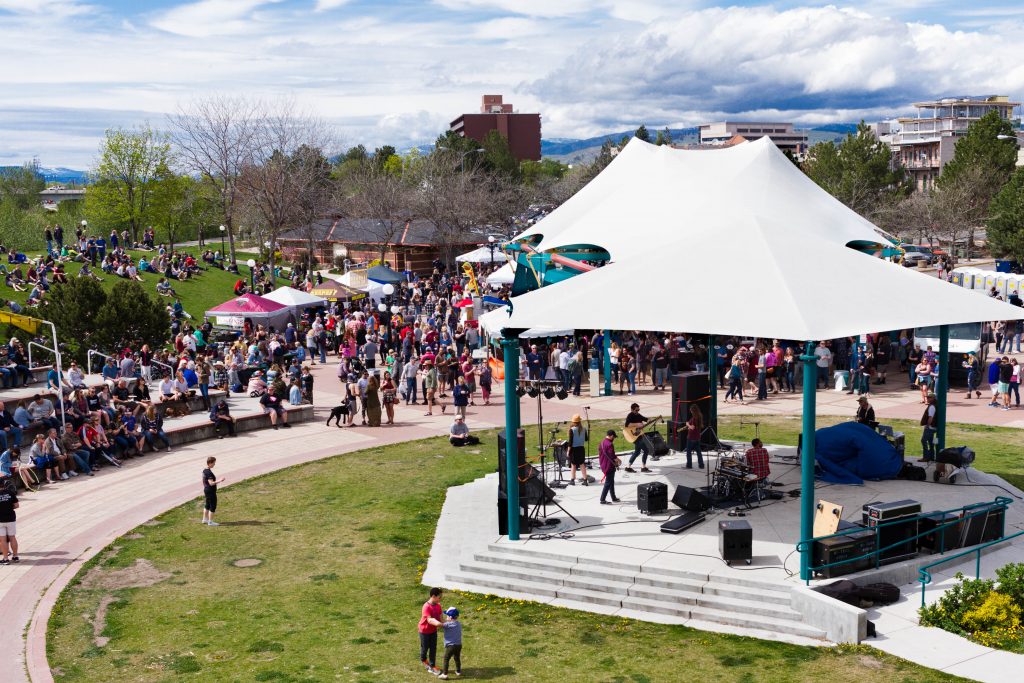 Symphony in the Park
August 13, 2017
Grab a blanket, pack your picnic basket and head to Caras Park for this free, family-friendly downtown Missoula summertime tradition—an evening of pops favorites and classical music overlooking the Clark Fork River.
Happy Listening,
Glacier Country Tourism
August 2, 2017
Related: Arts and Culture, Bigfork, Bitterroot Valley, Events, Fall Fun, Family Fun, Flathead Corridor, Hamilton, Missoula, Polson, Uncategorized, Whitefish