Good (awesome) news: Glacier National Park's Going-to-the-Sun Road is going to be open in its entirety through Sunday, October 4, 2015 (two weeks longer than originally planned).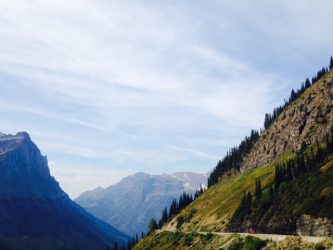 Why is this awesome? Longer access to the Going-to-the-Sun Road gives visitors (like you and me!) the option to explore this corridor's hiking trails and to see fall foliage that hasn't been accessible via car in recent years. Plus, we'll get to see views like this…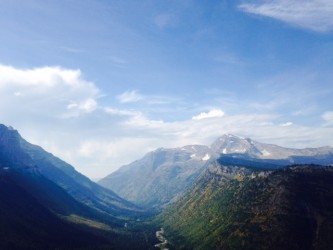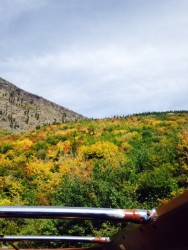 Also, if you do plan to visit Glacier National Park in September and October, here a few things to know…
-After October 4, hikers and bikers will have access to the east side of the Going-to-the-Sun Road on weekends and evenings, weather permitting.
–Glacier Guides and Montana Raft Company will be doing daily group/custom hikes until October 3, as well as rafting and fishing trips (as determined by water levels). Plus, Glacier Guides Lodge in West Glacier will be open until October 15.
–Glacier Sun Tours offers regular tours and departs from East Glacier Park and St. Mary.
–Red bus tours will be departing from the west side through October 18.
-OSO Smokehouse (located inside Historic Tamarack Lodge) is open every day through mid-September. After mid-September, they are open for dinner on Friday and Saturday, and for brunch on Sunday.
-Swan Mountain Outfitters is offering trail rides from the West Glacier corral through October 4.
–The Crown of the Continent Discovery Center in West Glacier is open through October.
–Great Northern Raft and Resort is open for lodging until October 15. They'll also be offering fishing and rafting through the first week of October.
-Logan Pass is accessible from the west entrance through the third weekend in October, weather dependent.
So…who wants to meet me in the Crown of the Continent this October?
xo,
TT
August 27, 2015
Related: Uncategorized