There are a few things that I know—without a shadow of a doubt—to be true. One such truth is that Glacier National Park is magic. While most visitors to the park come during the summer season, Glacier National Park is open year-round and winter provides a completely different (and serenely peaceful) experience in the Crown of the Continent. This past weekend, I was able to sneak in a getaway to one of the most beautiful places in the world and it did not disappoint.
Take a look…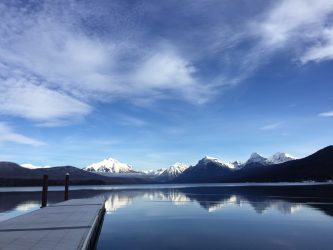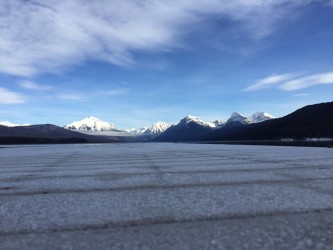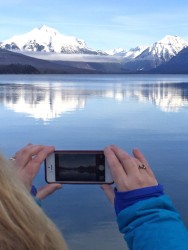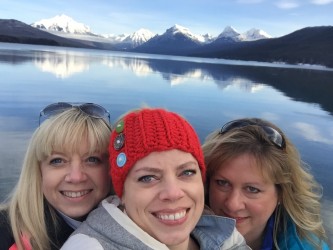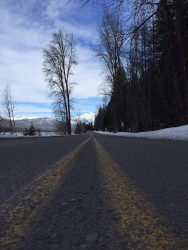 And since I had such an amazing weekend exploring Glacier National Park, I wanted to make it easy for you to enjoy the park this winter. So, I've rounded up my top recommendations for winter fun.
Take a Drive
On the west side, cruise up to Lake McDonald Lodge from West Glacier. It's one of the only times of year that you'll see just a handful of cars on the Going-to-the-Sun Road. Additional recommended drives include Highway 2 between West Glacier and East Glacier Park, as well as the North Fork Road between Columbia Falls and Polebridge.
Cross-country Ski, Snowshoe or Walk 
With the Camas Road and much of the Going-to-the-Sun Road being closed to vehicular traffic, both of those roads are ideal for walking, snowshoeing or cross-country skiing. The park also has numerous trails for enjoying its winter wonderland.
Fill Your Tummy
For one of the best brunches in Montana, fuel your body at The Belton Chalet in West Glacier. Chef Melissa whips up an array of brunch options on Sunday mornings. And if you're looking for a prime lunch or dinner spot, dine at The Izaak Walton Inn in Essex. Side note: It's imperative that you save room for the huckleberry cobbler. Trust me. 
Spend the Night
To really be able to soak up the beauty of Glacier National Park in the winter, it's best to spend at least one night. Recommended accommodations include the Historic Tamarack Lodge in Hungry Horse, The Belton Chalet in West Glacier (lodge rooms are open every Saturday night) and the Izaak Walton Inn in Essex.
Happy exploring!
TT
PS: Be sure to hashtag your photos on twitter and instagram with #GlacierMT so I can keep up with your adventures!
February 27, 2015
Related: Glacier National Park, Winter Fun