Earlier this week, some of my favorite girls and I had a hankering to get outside. As we were brainstorming some ideas on where we could go and what we could do, we started thinking about our backyard playground: Glacier National Park. Of our group, I was the only one who had ever gone snowshoeing in the park (you can read more about that day—which included seeing a bald eagle pluck a fish out of the waters of Lake McDonald—here). And if we're being honest, that was something that needed to change. So we loaded up the suburban and headed north to spend the day snowshoeing in Glacier National Park.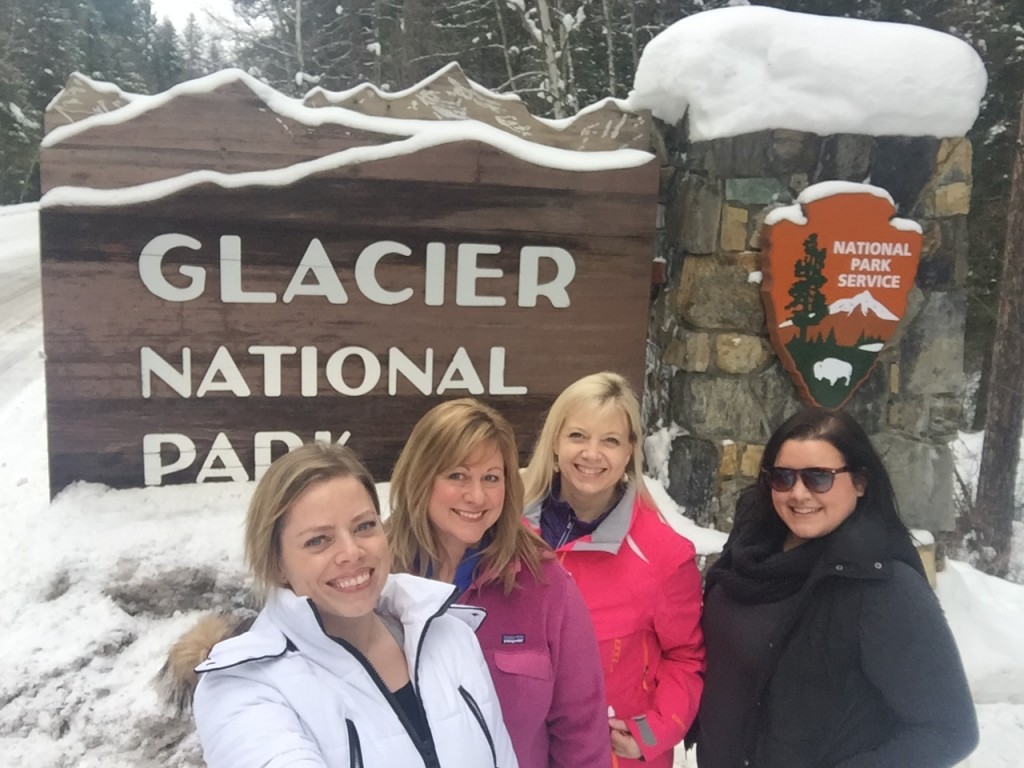 After we arrived, our first stop was Apgar. No matter how many times I've visited this special place in Montana (with this group and others), I always make sure to take the time to pop into Apgar Village and see the many moods of Lake McDonald.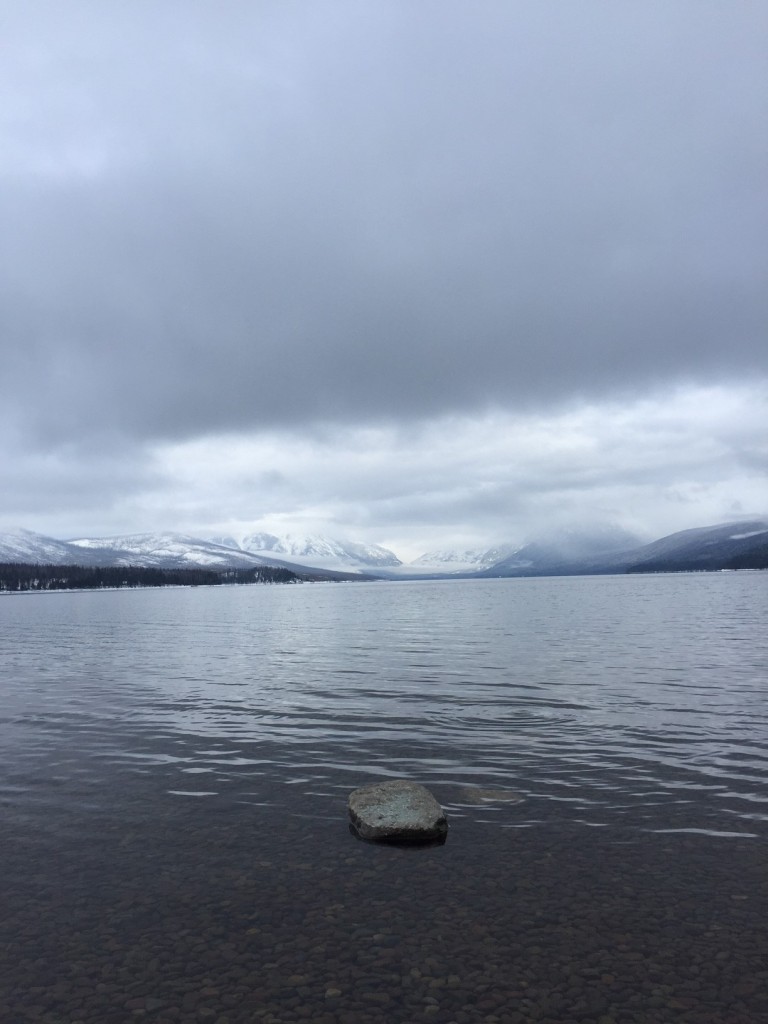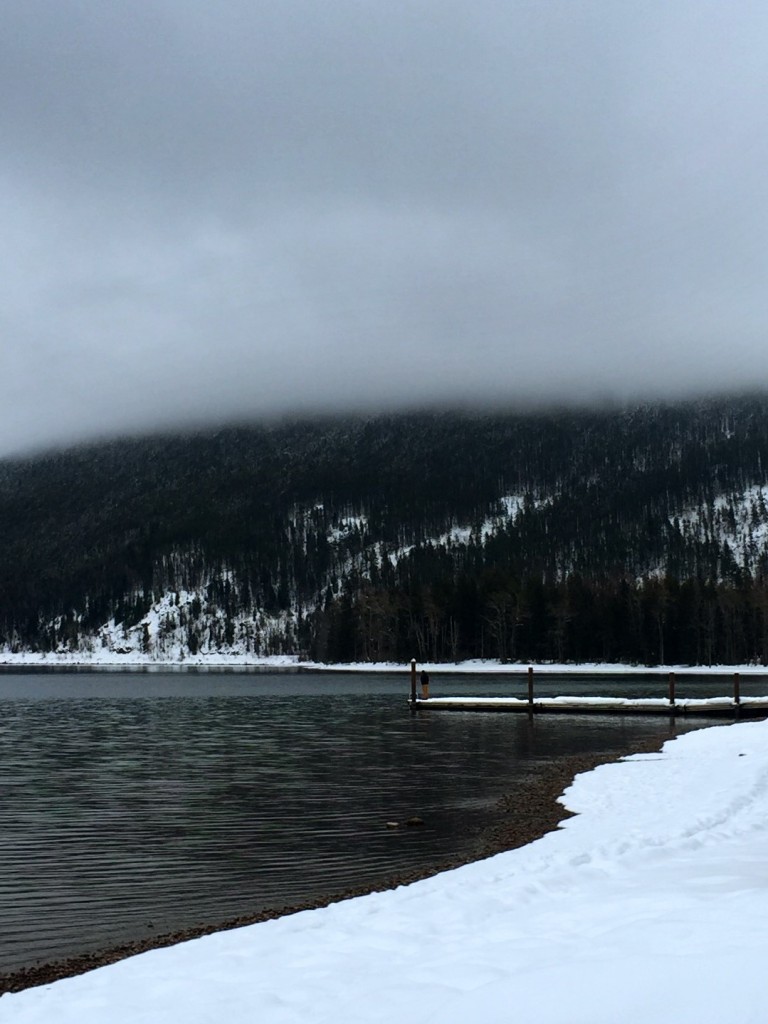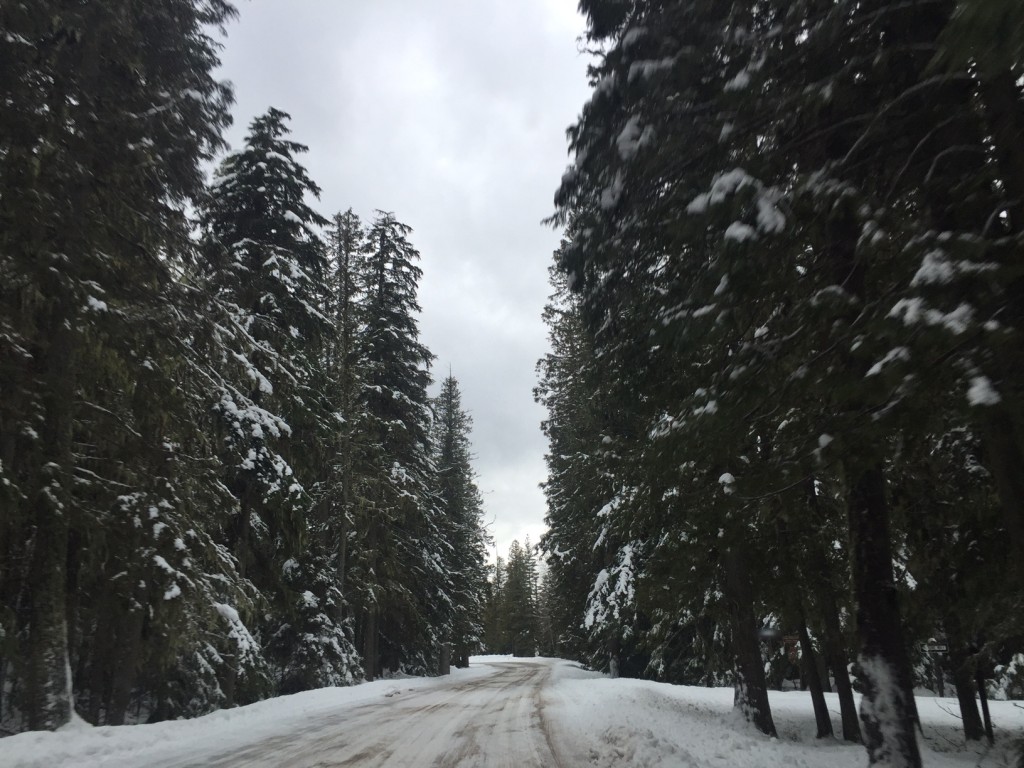 After we parked at the lodge (sidenote: check out the most up-to-date road report for the Going-to-the-Sun Road here) and geared ourselves up, we made our way up the road and were quickly surrounded by snow-covered trees, glimpses of mountain peaks and snippets of a beautiful blue sky.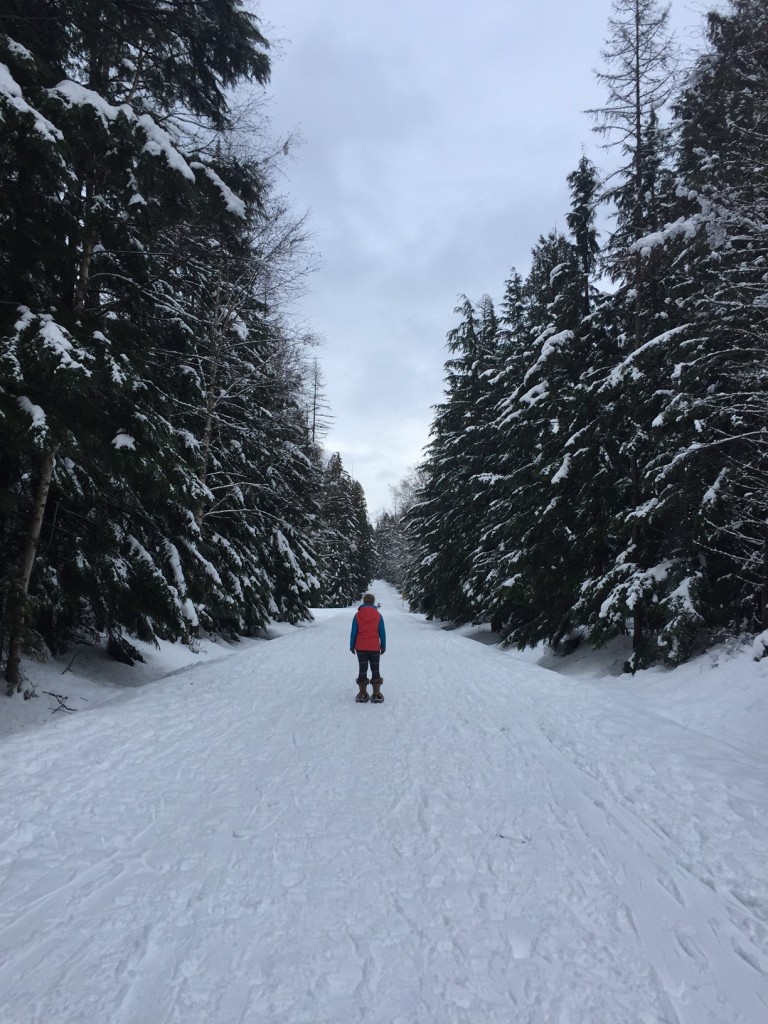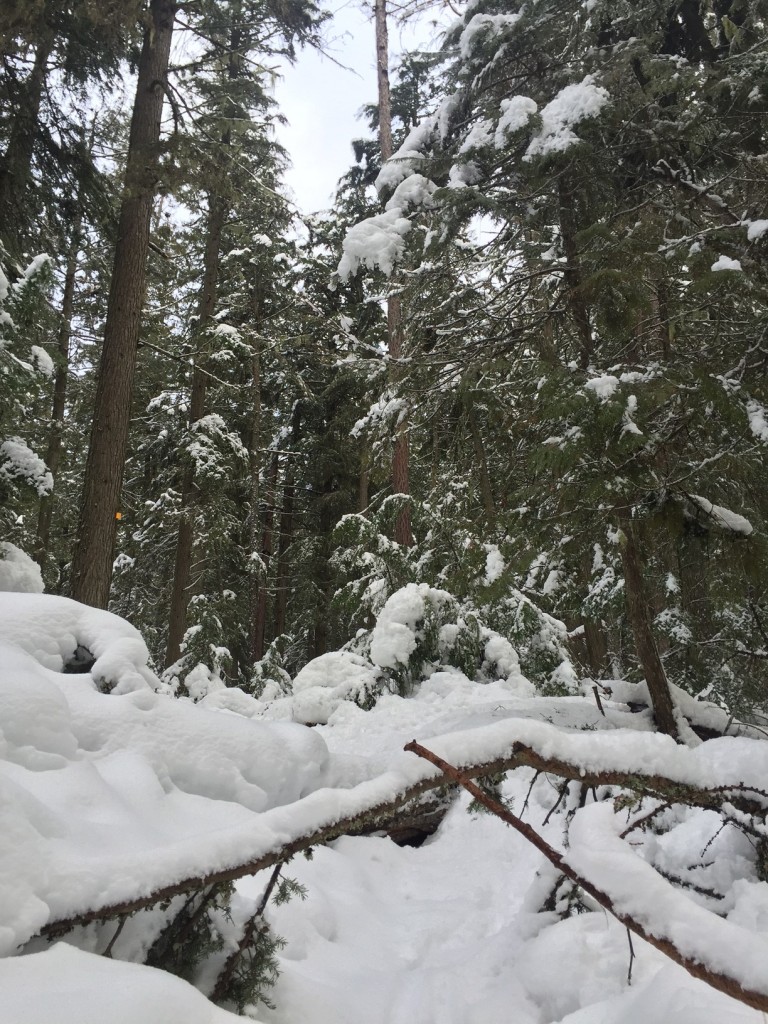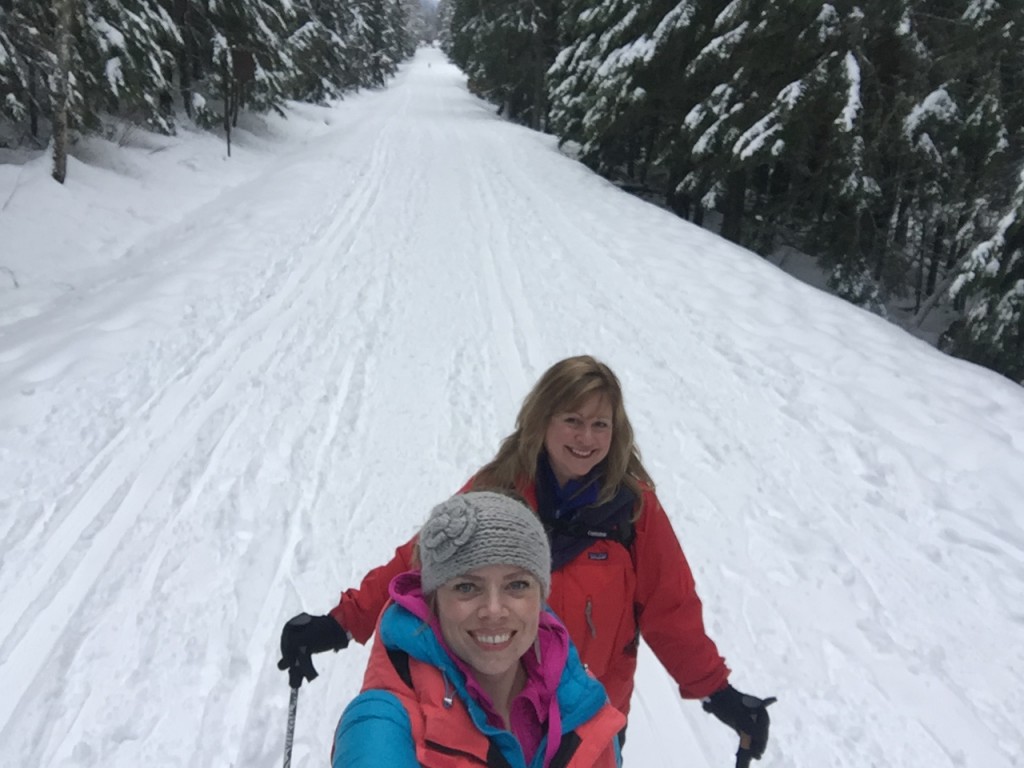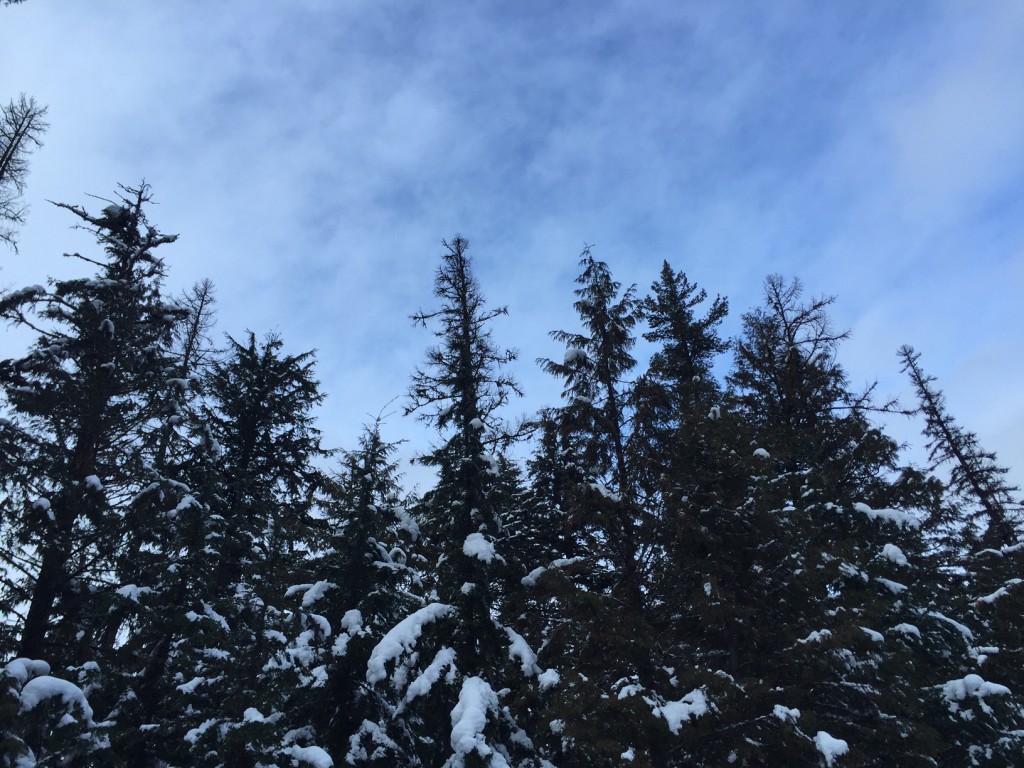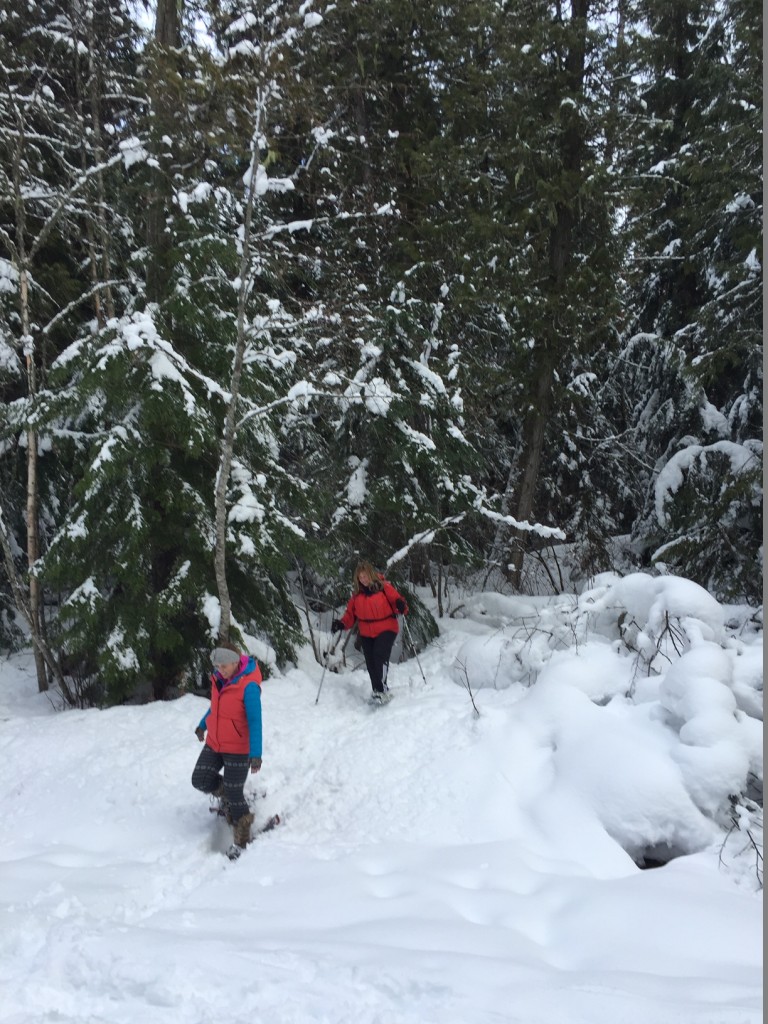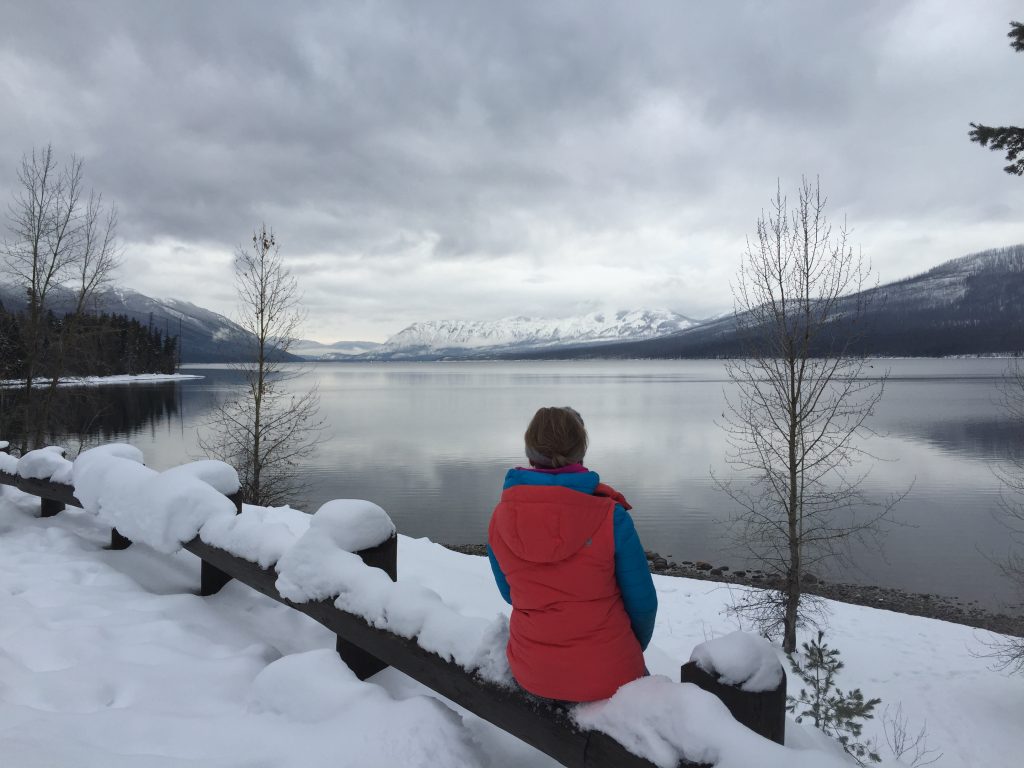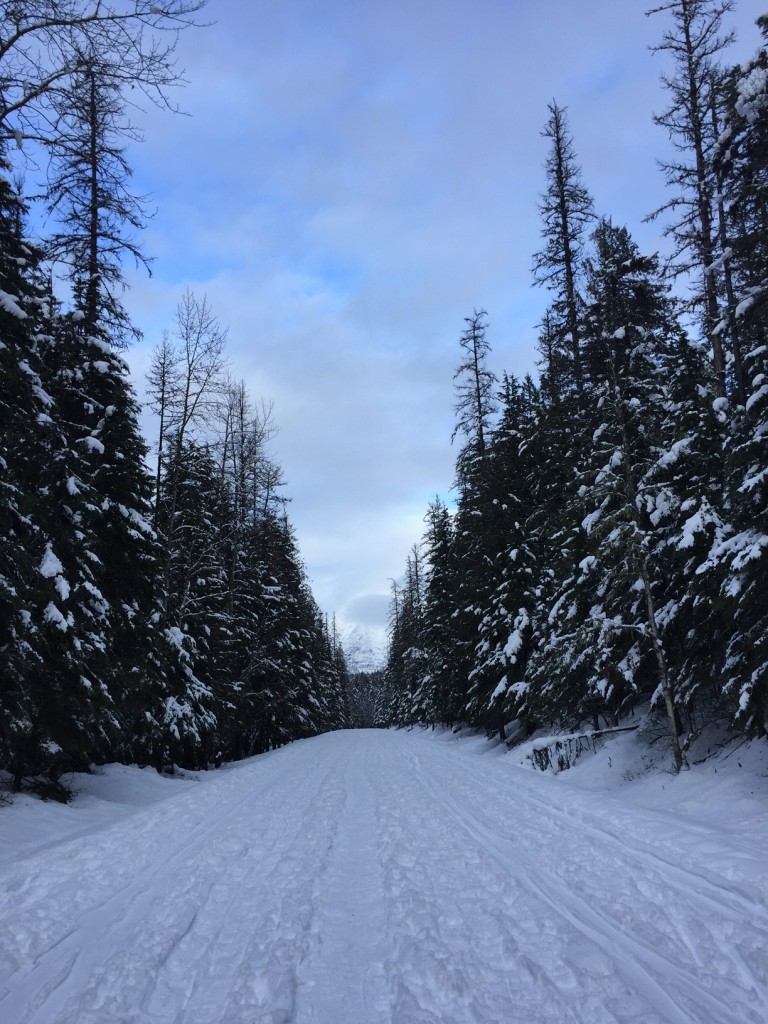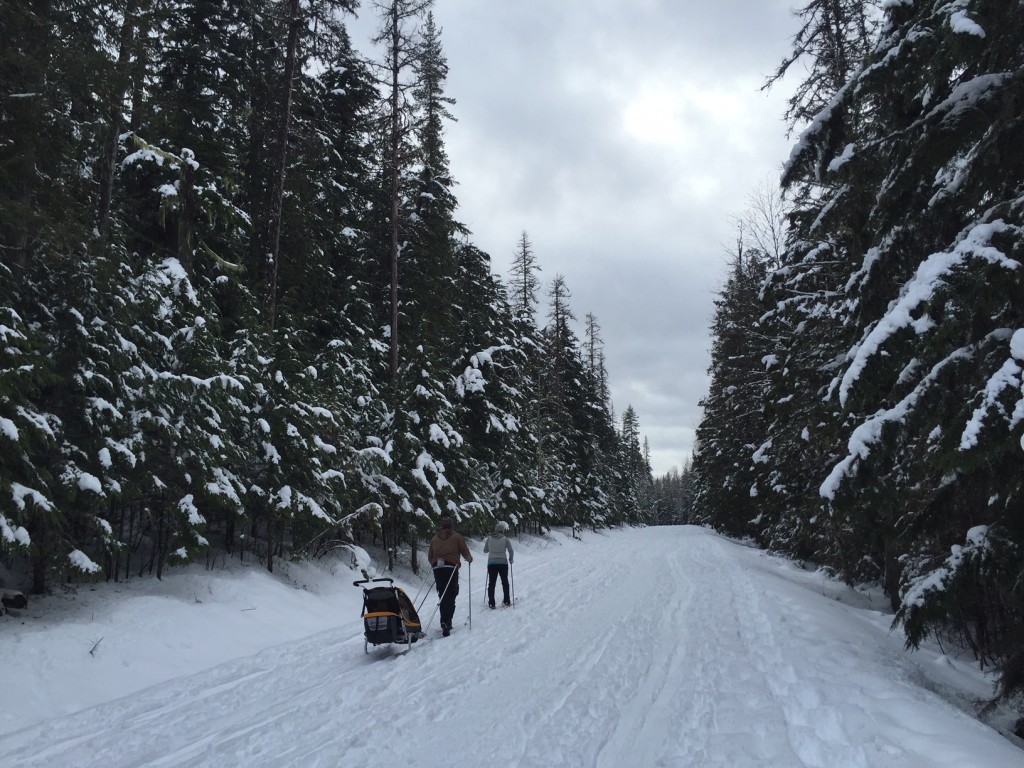 And sometimes, after a great day in the park, you just need to run (in slow motion) in your snowshoes.
xo,
TT
January 21, 2016
Related: Glacier National Park, Winter Fun