Western Montana's Glacier Country spans 22,000 square miles of pure perfection. Boasting natural wonders like Glacier National Park, the Bob Marshall Wilderness, the Bitterroot Valley and Flathead Lake, you'll never tire of exploring our corner of heaven. This stunningly beautiful region is home to 75+ communities, and each of them deserves to be discovered. We recently visited one of our very favorite Western Montana towns, the storybook village of Bigfork.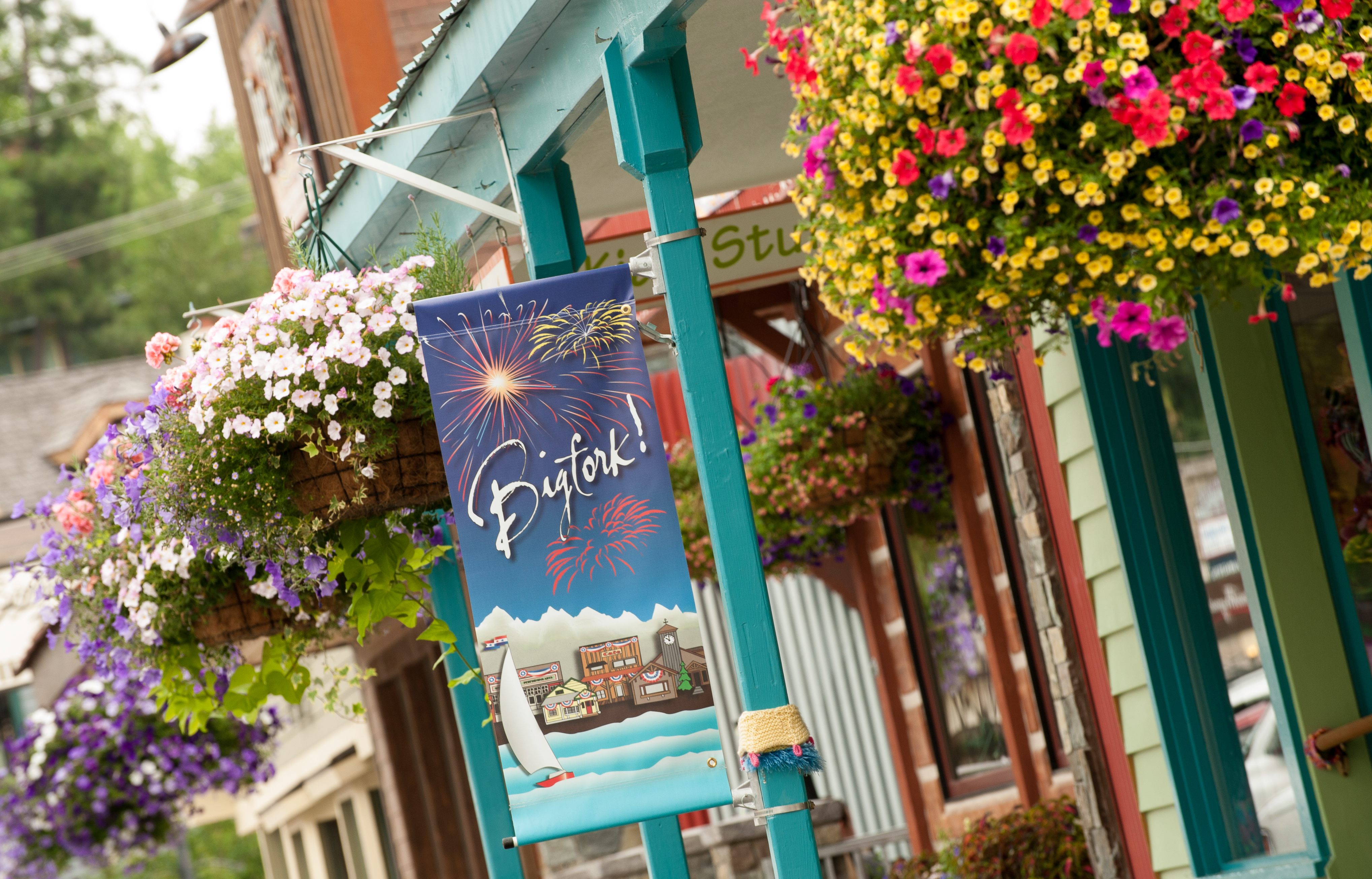 Spending a summer weekend in Bigfork is the stuff that dreams are made of. Hugging the sparkling blue bay where the Swan River flows into the northeast corner of Flathead Lake, this picturesque community lays on the charm with world-class art galleries, fine dining, live theater and outdoor fun. We feel right at home whenever we find ourselves in this little Glacier Country gem, and we wanted to share some of our favorite Bigfork hot spots and activities with you.
BIGFORK VILLAGE
Don't be surprised if you fall in love with Bigfork the moment you set foot in it. This waterfront village is lined with quaint and eclectic shops and boutiques, fun eateries, and art galleries where you'll discover artwork made by cherished Western Montana artists. Taking in the rustic charm of this historic little downtown is a Flathead Valley must.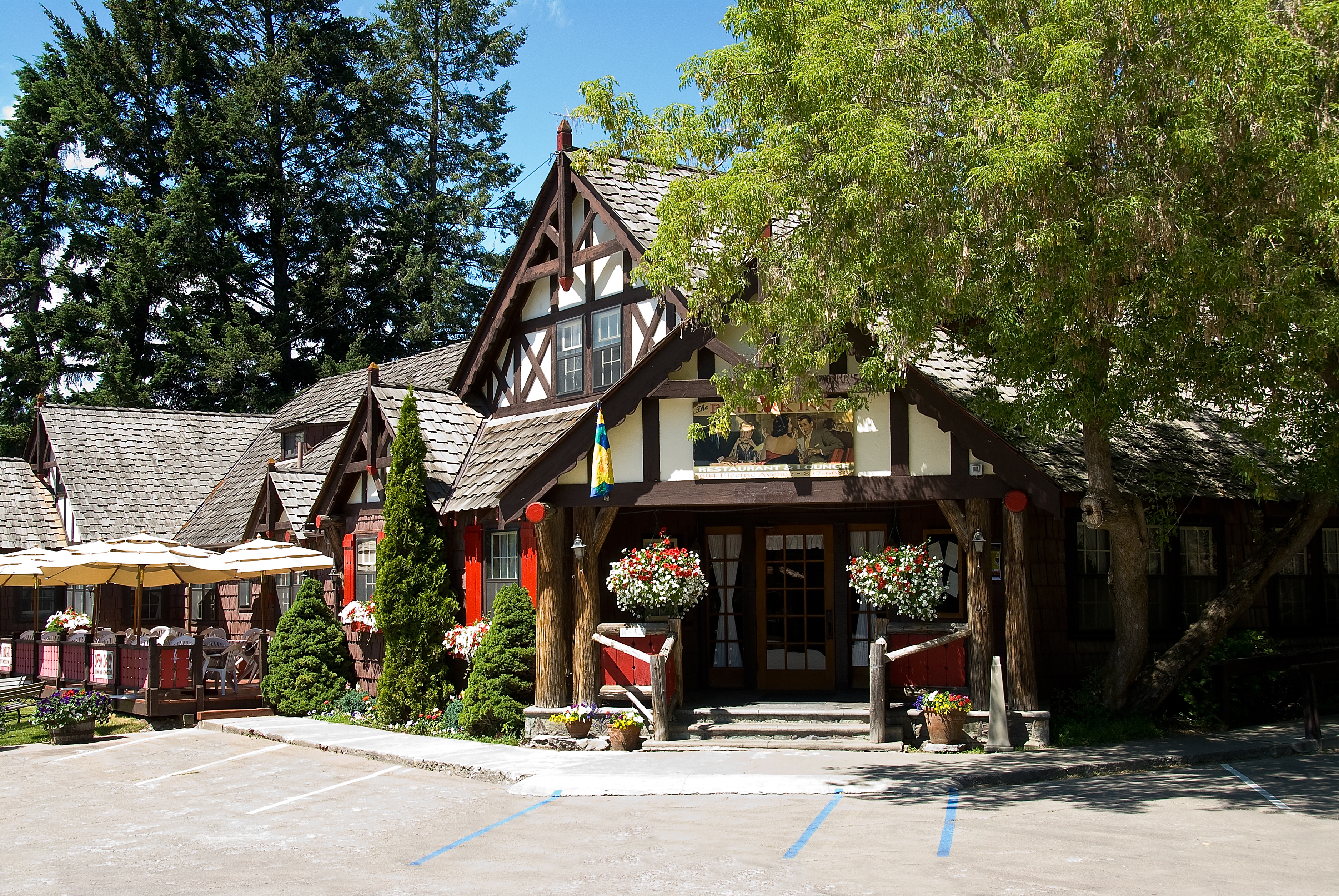 BIGFORK SUMMER PLAYHOUSE
If you're visiting Bigfork between May and September, do yourself a favor and catch a performance at the Bigfork Summer Playhouse, which brings in popular Broadway shows with exceptionally talented artists. For more information, click here.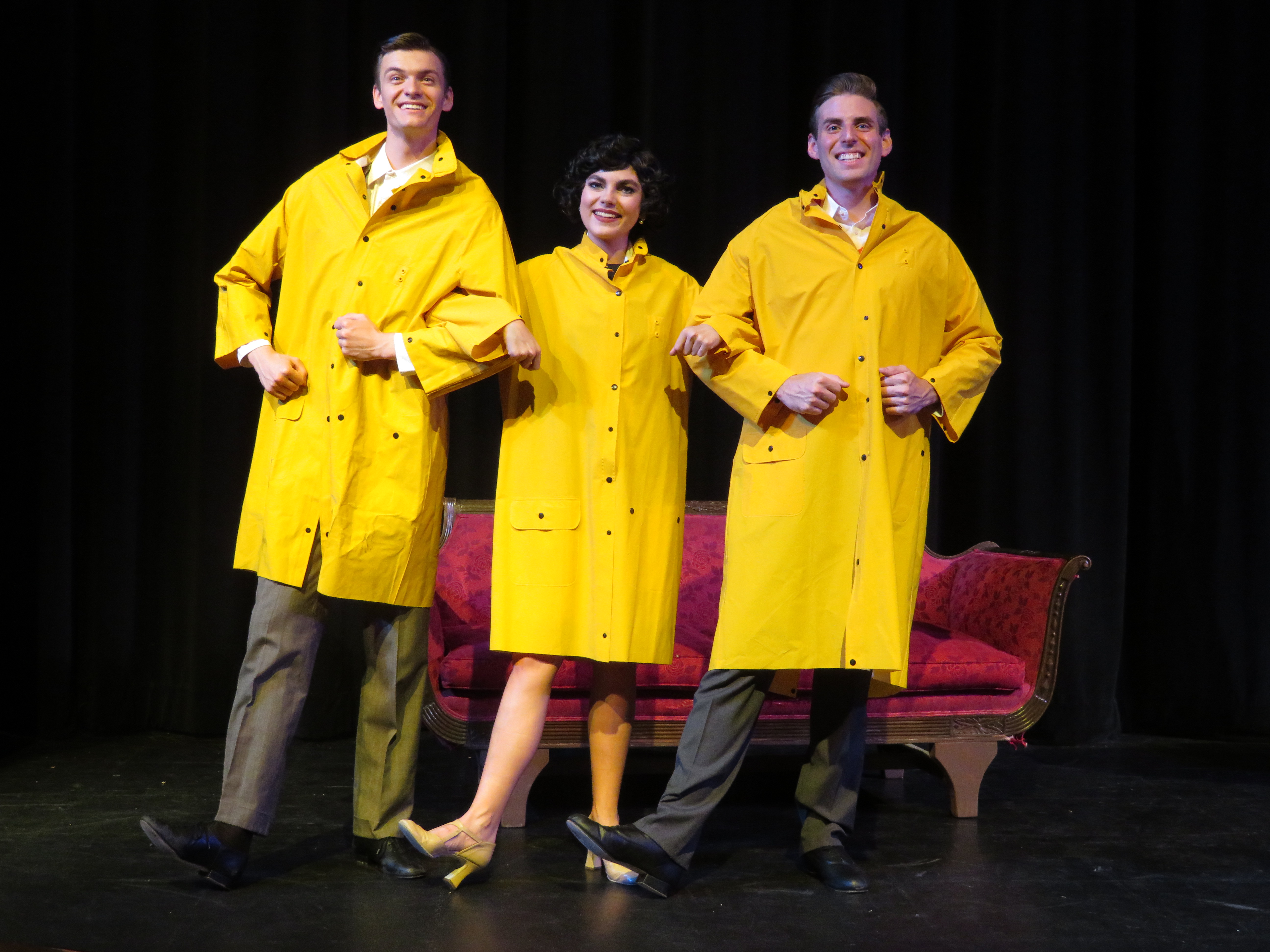 POCKETSTONE CAFÉ
Start your morning off right by eating at the Pocketstone Café. All the food here is delicious, but their breakfast is absolutely delectable—think pancakes, waffles, crepes and scrambles. Located in Bigfork Village on Electric Avenue, Pocketstone offers home cooking that will leave your taste buds simply satisfied. Tip: get the cinnamon roll; you'll thank us later.
THE RAVEN BAR & GRILL
Located in Woods Bay (just south of Bigfork), The Raven Bar & Grill offers guests Flathead Lake waterfront dining in a comfortable, friendly atmosphere. This welcoming spot serves up some tasty food and drinks. If you're looking for a scenic and fun dining experience, The Raven is where you'll find it.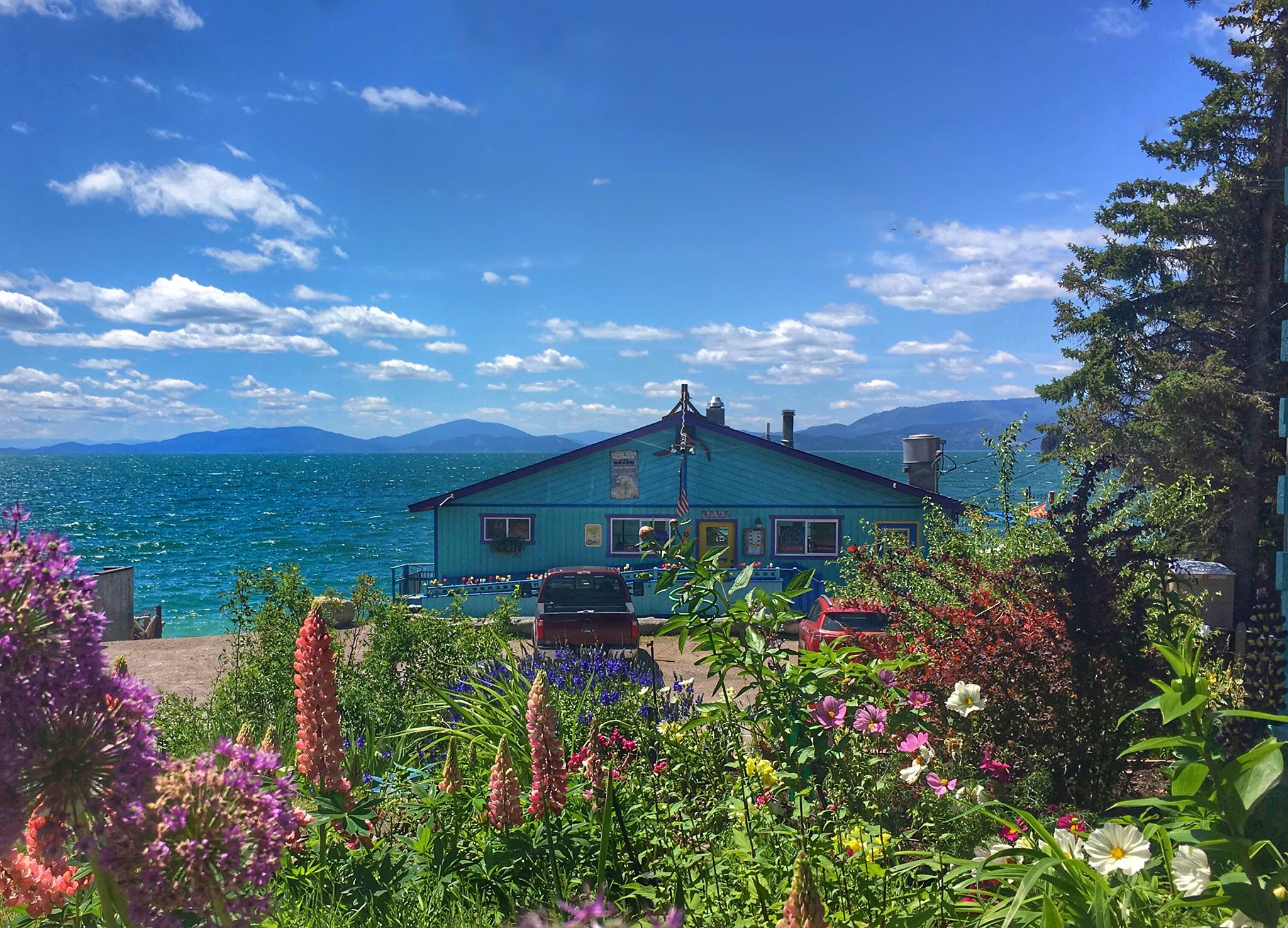 BRIDGE STREET COTTAGES
Enjoy a weekend in Bigfork with a stay at the Bridge Street Cottages. These luxury cottages along the Swan River at the edge of Bigfork are within walking distance of Bigfork's restaurants, galleries, shops and the Bigfork Summer Playhouse. These cozy cottages are open year-round.
MARINA CAY RESORT
As one of the only lakeside resorts on Flathead Lake, Marina Cay Resort is one of Glacier Country's finest. Enjoy a cocktail at the waterfront Tiki Bar, or during the off-season, the Fireside Restaurant & Lounge provides a fine-dining experience of locally sourced food. Marina Cay offers activities for everybody: live music events, a relaxing spa and fishing charters as well as rentals for jet skis, pontoons, boats, inner tubes and wakeboards.
OUTDOOR FUN
In addition to exploring all of the indoor fun to be had in Bigfork, outdoor recreation abounds here. Perfectly situated on the sparkling and pristine Flathead Lake, water play is a given. For starters, take a boat tour with Flathead Lake Sailing and Charters or WildHorse Island Boat Tours. Or, try your hand at "SUP" (stand-up paddleboarding), rent a boat or kayak, or cast a line on the lake's calm cool waters. June through August, hook up with the friendly folks at Base Camp Bigfork for a guided kayak tour of the lake at sunset or wake up to a refreshing morning paddle. If you are looking for something a little different, we suggest taking a horseback ride with Swan Mountain Outfitters for a short excursion or day trip.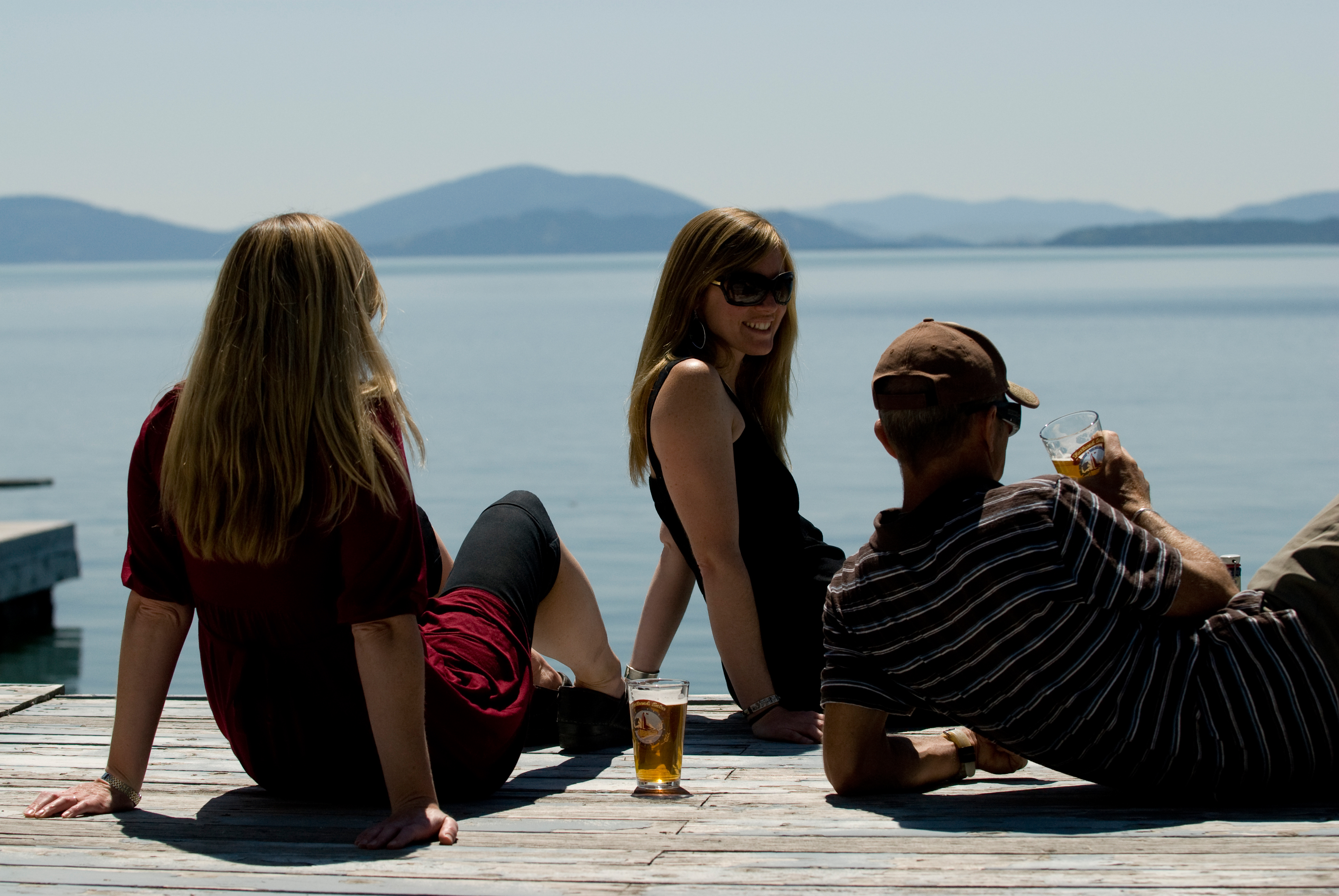 INSIDER TIP
Bigfork charms all year long, but if you plan your visit around one of their celebrated annual events or weekly markets, it's icing on the cake.
Whitewater Festival: May
Fourth of July Parade
Bigfork Rodeo: July
Festival of the Arts: August
Crown of the Continent Guitar Festival: August/September
Rumble in the Bay Car Show: September
Farmers Market: Tuesdays + Fridays, May – September
Here's wishing you a big time in one of our favorite little villages!
July 16, 2018
Related: About, Bigfork, Dining, Events, Family Fun, Film, Flathead Lake, Food, Getting Around, Indoor Fun, Montana, Outdoor Fun, Performing Arts, Resorts, Road Trips, Seeley-Swan Corridor, Stand-Up Paddleboarding, Stay, Vacation, Water Fun