It's impossible to hit the road in Western Montana and not find adventure. Every one of our highways, scenic routes and backroads leads to discovery, and the stretch of State Highway 200 from Bonner to Ovando is no exception. Traveling along the Blackfoot River offers quintessential picturesque Montana moments. In the summer the river is full of boaters, floaters and anglers, but during the winter the Blackfoot Corridor offers incredible off-river recreation opportunities.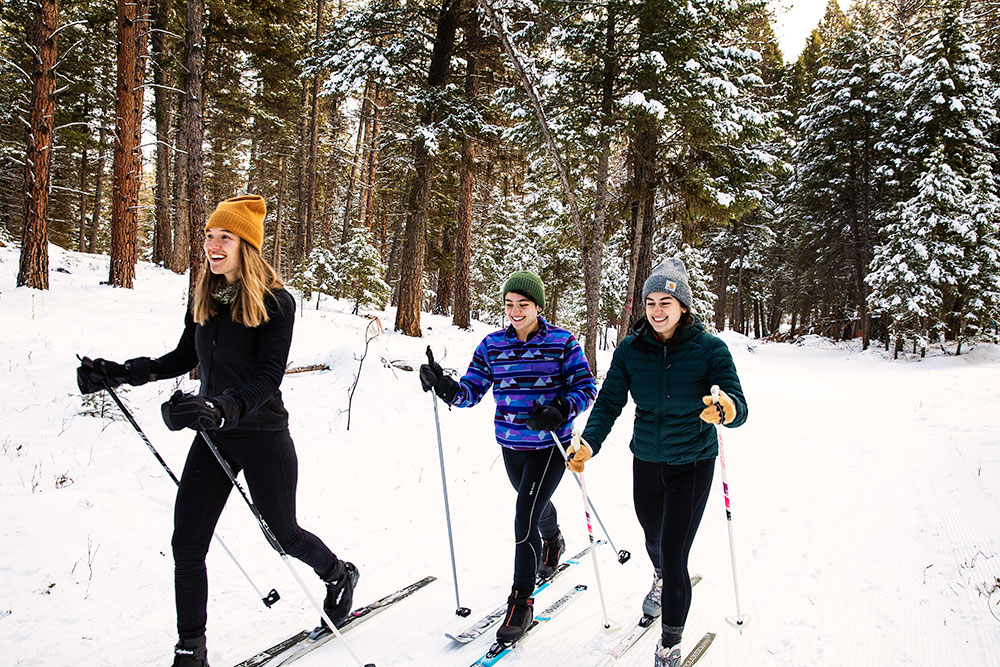 One of the charming communities along the Blackfoot Corridor, Greenough makes for an exceptionally fun day trip from Missoula. Head out to the Lubrecht Experimental Forest for some cross-country skiing. The forest serves as an "outdoor classroom" for research students from the University of Montana and a recreation retreat for the public. It offers a serene Nordic skiing adventure when the snow flies, with twelve miles of maintained cross-country classic and skate ski trails.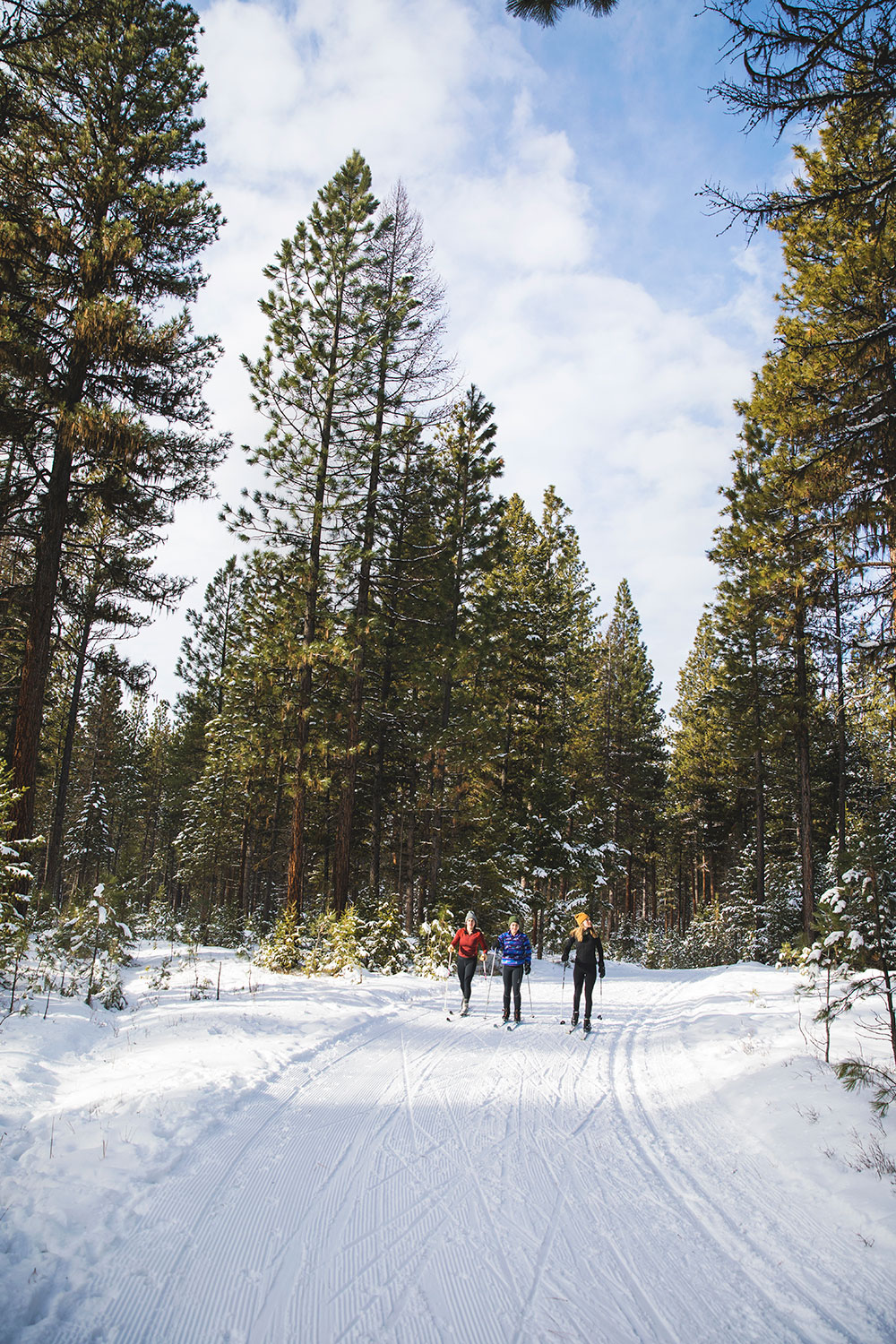 Easy-to-read trail maps are available at the trailhead, and, whether you're a beginner or seasoned skier, it's an amazing place to get out, breathe the fresh mountain air and experience the natural beauty of the region. Trail C offers "classic style" cross-country skiing and a serene forest landscape. Along the trail, you'll be passed by fellow skiers offering a friendly hello, which is exactly what you can expect here in Glacier Country—warm welcomes. For a rustic overnight adventure, Lubrecht has a small lodge, cabins and boxcars available.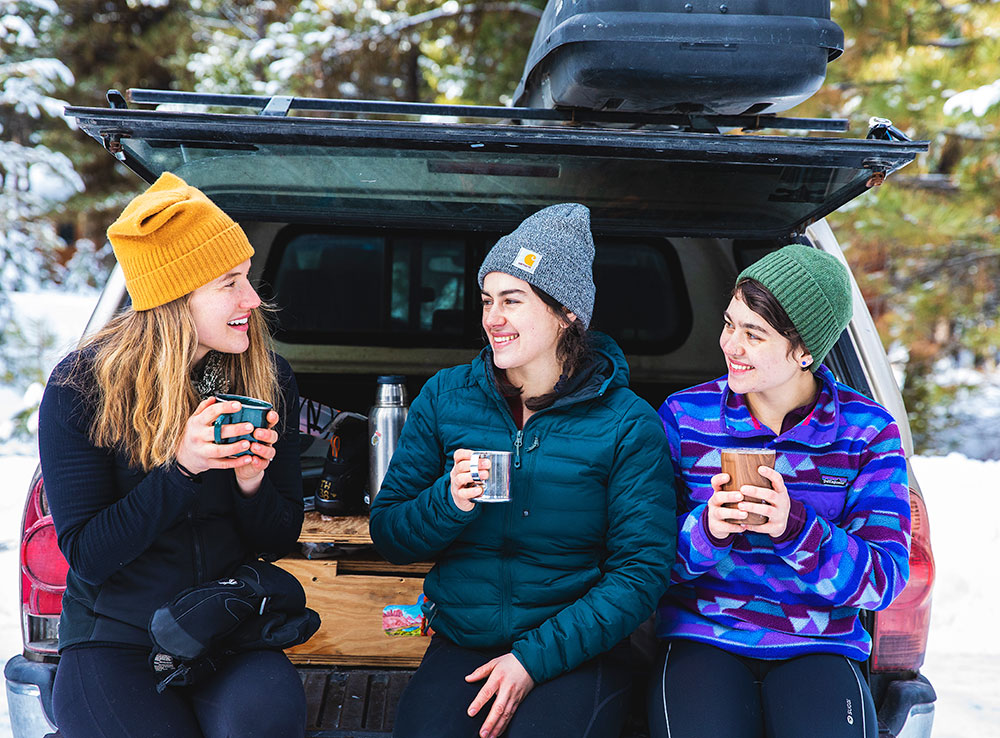 Just south of Greenough you'll find Garnet Ghost Town. If you're on a snowmobile or packing a set of skis or snowshoes, you're in luck, as those are the only ways you can access Garnet when it's covered in snow, which is one of the most magical times to experience this once-thriving abandoned mining town.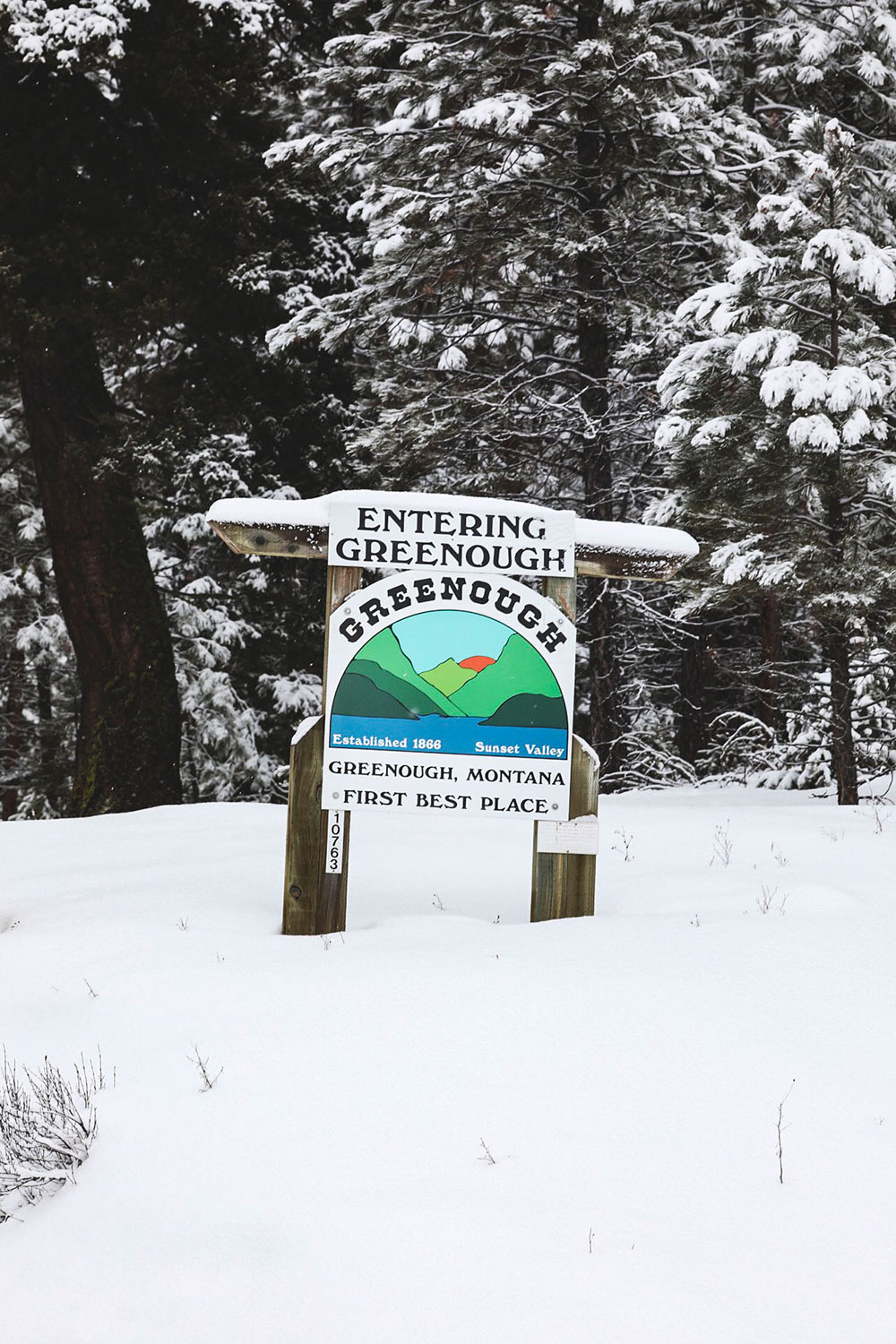 After all the winter wonderland fun, it's time to celebrate a day well spent. Stop in at the Kettlehouse Brewery in Bonner to cap off your Blackfoot Corridor adventure with an award-winning Cold Smoke® Scotch Ale.
January 28, 2019
Related: Blackfoot Corridor, Family Fun, Garnet Ghost Town, Getting Around, Greenough, Montana, Nordic Skiing, Outdoor Fun, Road Trips, Winter Fun