Spring is one of the best—and most underrated—times to visit Western Montana. The landscape is emerging from winter's embrace (snow is melting), the daylight hours are longer (sunset is around 8 p.m., and by the end of spring it's closer to 9 p.m.) and the temperature is rising. Along with being Glacier Country's shoulder season—meaning lower rates and more availability—spring offers unique adventures you can't experience in summer. Here are eight reasons to plan your trip to Western Montana for spring instead of summer.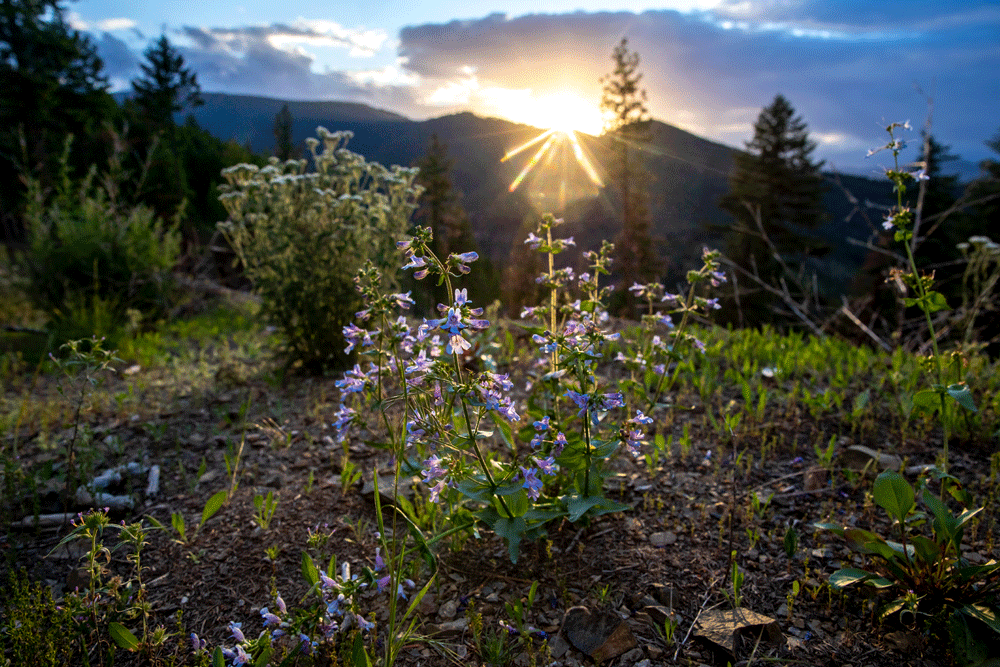 NO. 1 EPIC WHITEWATER
As temperatures rise, snow melts in the mountains creating spring runoff that finds its way to our lakes and rivers. Our landscapes come alive with rushing rivers that set the stage for wild whitewater adventures. During the summer you can still raft our rivers, but water levels will have gone down, creating a more calm, scenic float with only a few raging rapids.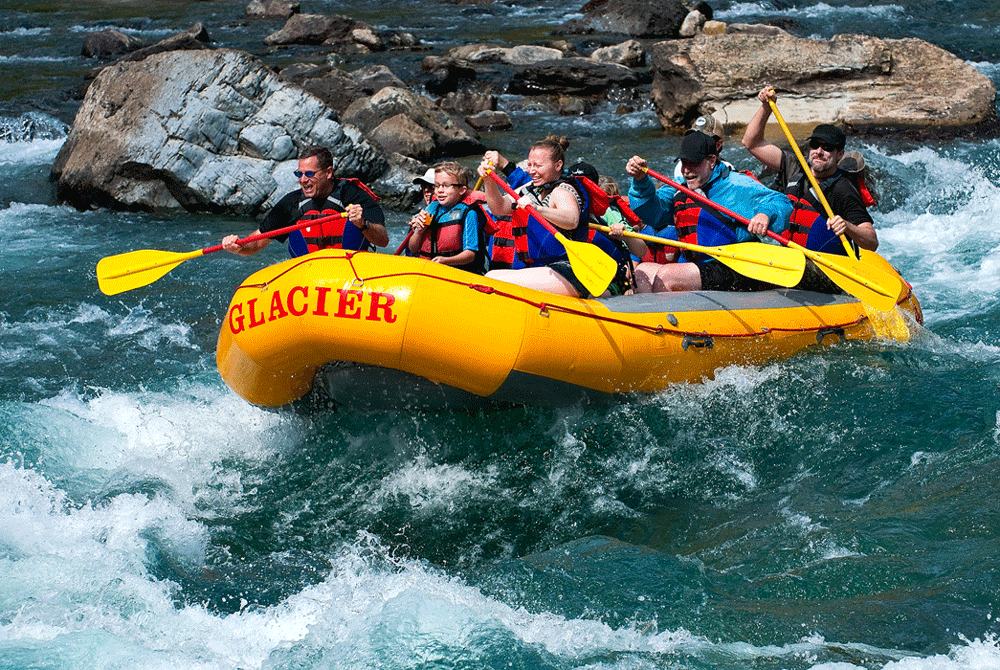 NO. 2 BIKE THE GOING-TO-THE-SUN ROAD
The Crown of the Continent beckons with the opportunity to bike the Going-to-the-Sun Road (GTSR), only available in spring before the road is open to vehicles, which is around late June, weather dependent. (From May 27 through September 11 you'll need a vehicle reservation to access the GTSR Corridor if driving into the park.) All skill levels can participate as e-bikes are allowed on the road and available to rent from Glacier Guides and Montana Raft. The jaw-dropping beauty of Glacier National Park shines through during this quiet season, where snow still covers the hilltops and wildflowers bloom in the meadows.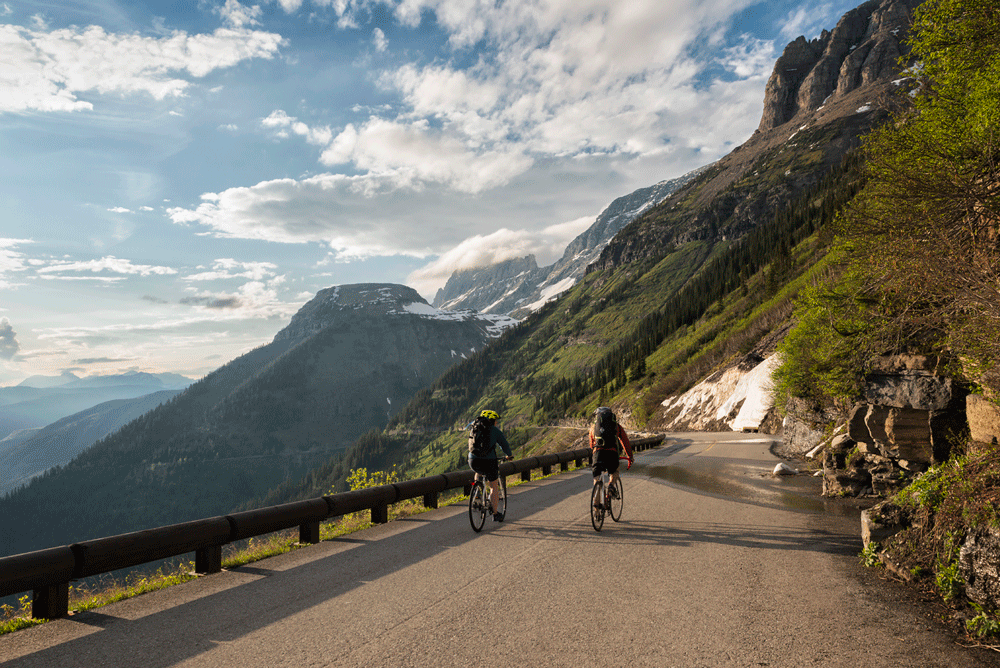 NO. 3 BABY WILDLIFE
Spring brings adorable baby animals. Plan a visit to the Bison Range to scope out baby bison, deer and antelope. Western Montana is also home to many ranchers, and, driving around, you're likely to see calves, colts and lambs.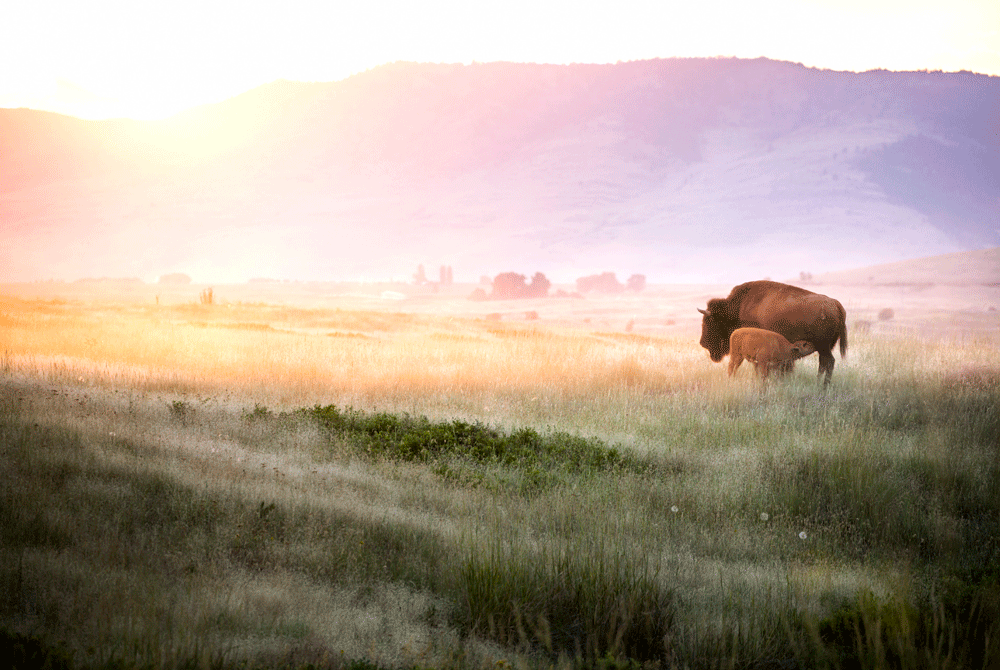 NO. 4 SPRING SKIING
We ski well into the spring here, basking in the warmer temps and bluebird skies. Enjoy the mountain snow at Whitefish Mountain Resort, ranked No. 3 Top Ski Resort in the West by SKI magazine's 2020 annual reader survey. Check individual ski areas for closing day—some have a hard stop, whereas some base it on the weather.
NO. 5 RUSHING WATERFALLS
Spring runoff weaves stunning waterfalls into Western Montana's landscape. Grab your hiking boots and hit the trail to set your sights on one of these gems. New to hiking? Check out this blog post, and always prepare for possible snow on the trail in the spring. Here are some hiking trails around the region leading to waterfalls: Morrell Falls, Holland Falls, Little North Fork Falls and Sweathouse Creek Trail.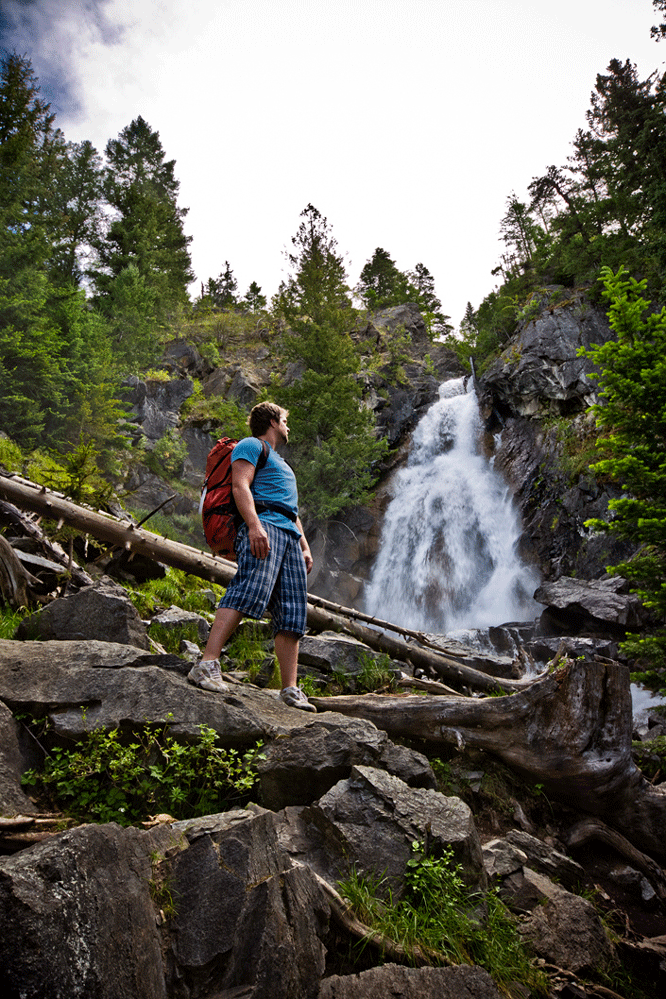 NO. 6 SPRING FLOWERS
Glacier Country is in full bloom during the spring. Mountains, meadows and hillsides are awash in Montana's wildflowers. Plan a hike to a waterfall and you'll likely spot some of these beauties, or take a drive to Flathead Lake. Have you heard of our famous, mouthwatering Flathead cherries? The lake is surrounded with orchards, and the cherry trees are in full bloom early to mid-May. You'll find the most spectacular orchard views along State Highway 35 from Polson to Bigfork.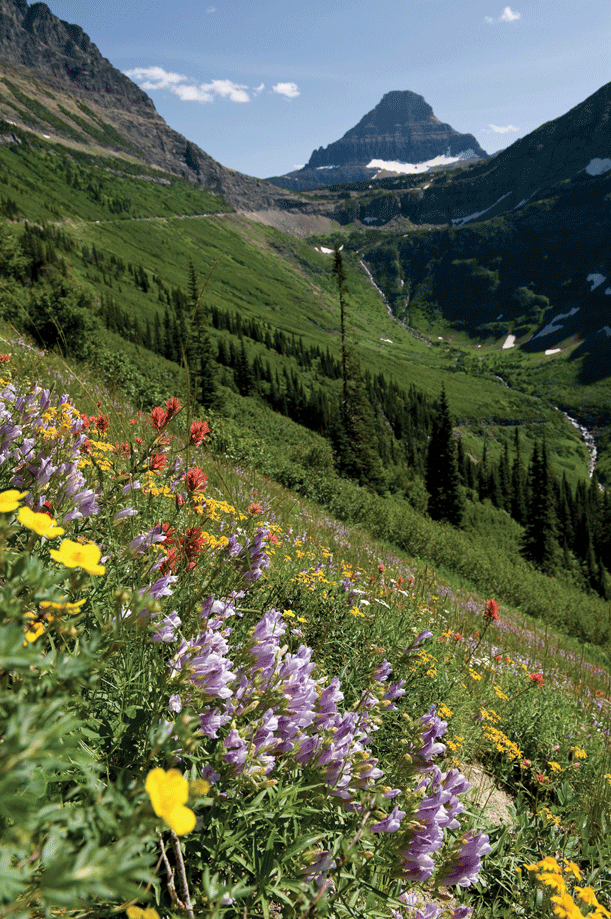 NO. 7 CATCH THE BIRD MIGRATION
Spring migration is one of the best times to bird-watch in Glacier Country, and we have an abundance of national wildlife refuges that make for prime birding. The ducklings and goslings are out and can be found at Woodland Park in Kalispell, Frenchtown Pond State Park and Bancroft Pond in Missoula. Please remember to always respect wildlife.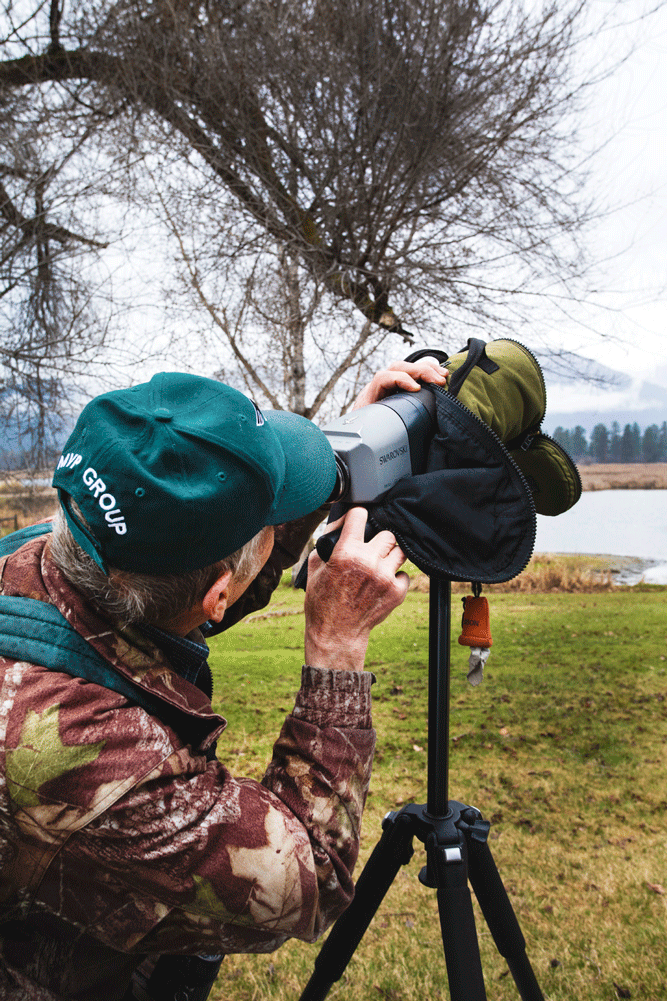 NO. 8 SPRING EVENTS
From concerts to rodeos and farmers markets, to the International Wildlife Film Festival, our spring events calendar is full—find the full line-up here.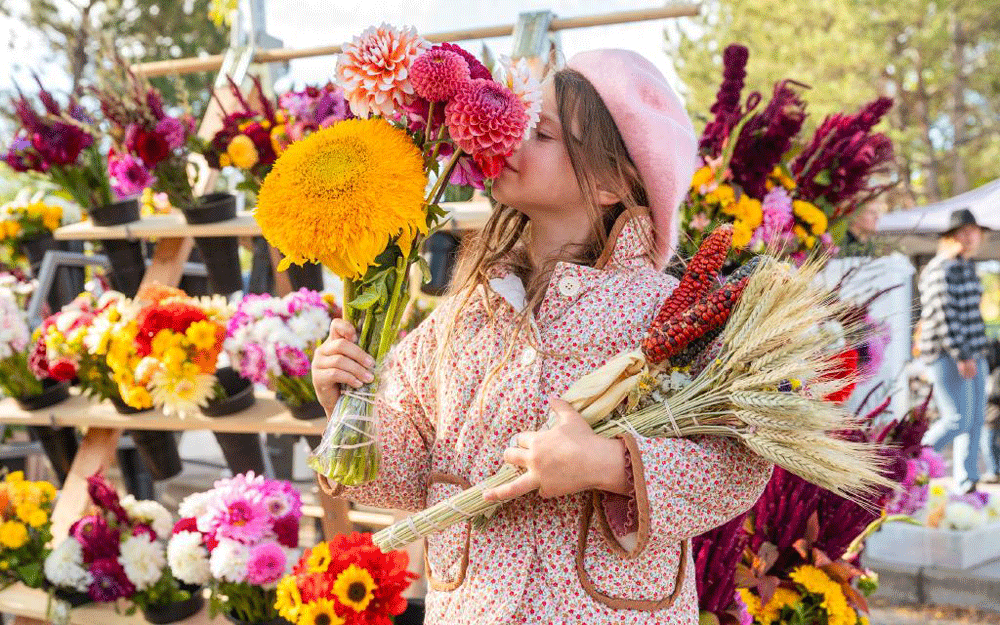 Please note: We ask that all our visitors and residents Recreate Responsibly by being mindful of the following: practice physical distancing; know before you go; plan ahead; play it safe; leave no trace; tread lightly and build an inclusive outdoors. Travel responsibly by reviewing Western Montana COVID-19 information and guidelines at SafetyFirstMT.com.
April 4, 2022
Related: About, Biking, Birding, Concerts/Music Festivals, Downhill Skiing, Events, Family Fun, Farmers Market, Hiking, Montana, Outdoor Fun, Spring Fun, Water Fun