There are certain places that exist in the world that are so beautiful, they almost don't seem real. One such place: Montana. And while I realize I may be partial since Montana is my home, the truth of the matter is that Big Sky Country is filled to the brim with amazing scenery and picture perfect scenes. From the glacial-carved peaks of Glacier National Park in the north to Yellowstone National Park in the south, Montana is filled with amazing views.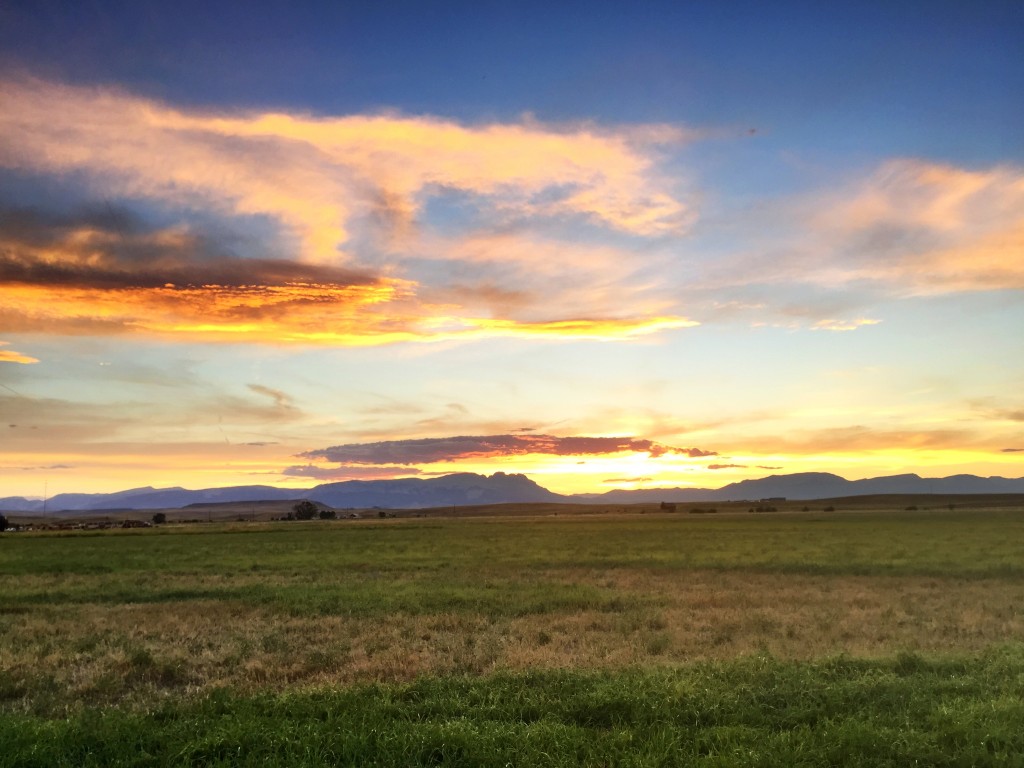 When I hit the open roads in Montana, I always make it a point to not only take in the view but to stop and snag photos of what it is I'm seeing. I know I've said it before, but I love looking back on the places I've visited and the memories that were created in some of the state's most special places. And while I could keep some of those places to myself, I'd rather share (most of) them with you. Because a place as special as Montana should be shared.
To share my Montana with you—and to help you in your quest to soak up moments and create memories under the state's blue sky—I've put together a list of the 31 best locations for photo opportunities in Montana. 
1. Twilight at Lake McDonald in Glacier National Park. 
Accessible year-round, this view of Lake McDonald from Apgar is located just inside the west entrance of Glacier National Park. During the summer, you can rent canoes, kayaks and small motorboats from Glacier Park Boat Company at the southern end of the lake or cruise the lake on the historic wooden boat, the DeSmet. To have this view (nearly) all to yourself, go during the off-seasons of fall, winter and spring.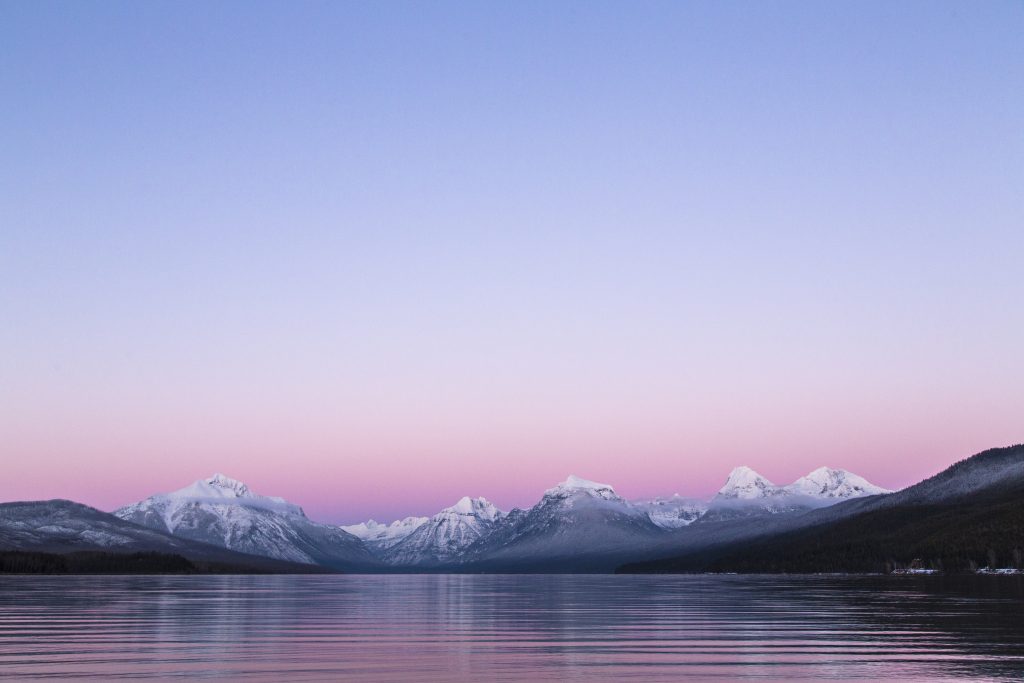 2. The White Cliffs of the Missouri River. 
Designated as a National Wild & Scenic River in 1976, the 149 miles of the Upper Missouri River are home to spectacular and varied scenery , as well as the notable White Cliffs area. Located in the Upper Missouri River Breaks National Monument, these white sandstone cliffs look much the same today as they did when Meriwether Lewis encountered them in 1805. This stretch of the river is easily navigable (with designated campsites along the river) and many local outfitters offer fully guided trips, rent canoes and kayaks and provide river shuttles. As the scenery here has remain unchanged for hundreds of years, the photo opportunities are abundant.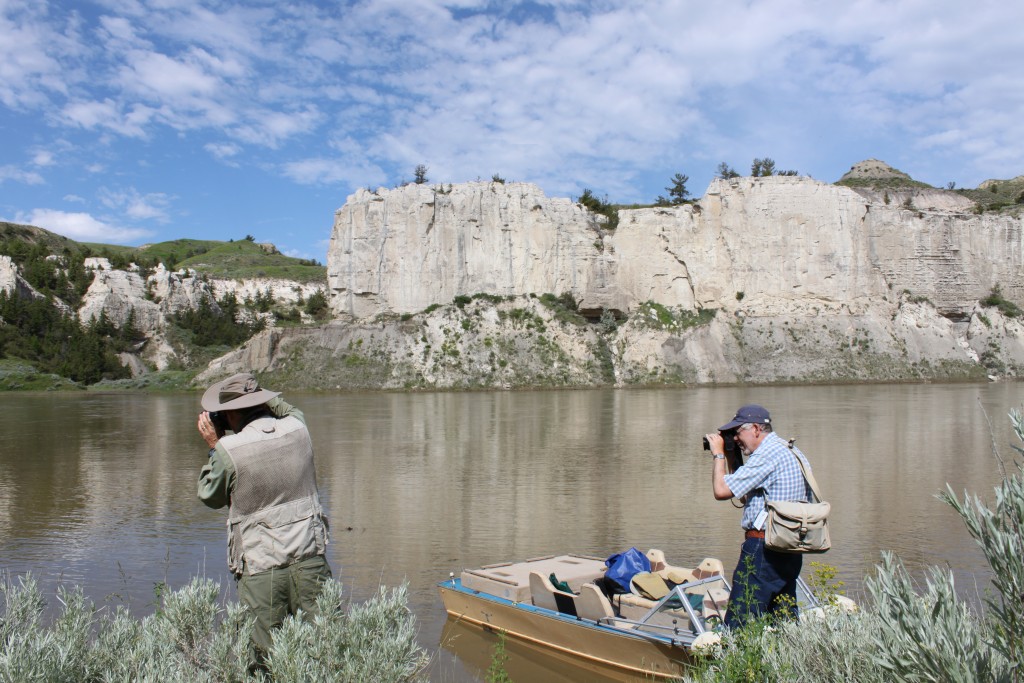 3. Missoula from Mount Sentinel. 
One of my favorite local Missoula hikes, the zigzagging trail that leads up to the "M" on Mount Sentinel is an easy hike, with many places to take in the view along its path. While you can tackle the hike at any time of day, sunset is stunning.
4. Fort Peck, the largest hydraulic built dam (in the WORLD). 
Built during the depression years, Fort Peck Dam produces hydroelectricity and provides one of the most scenic and recreational areas in northeast Montana. This huge lake has 1,520 miles of shore line and measures 134 miles in length, with the widest part being 16 miles across.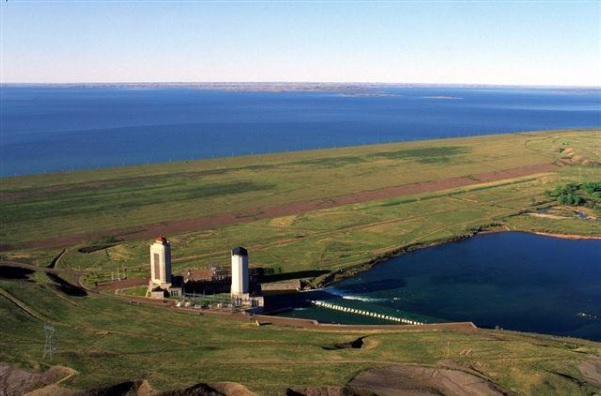 5. Bighorn Canyon. 
The towering canyon walls of Bighorn Canyon don't often fit the narrative of typical Montana, as they look a bit like they were relocated here from the landscapes of Utah or Arizona, but that fit in beautifully into the southeast corner of the state. A true hidden gem in  Montana, this 71-mile-long lake is a popular attraction for boating, fishing and photographers alike for its dramatic views and landscapes.
6. Glacier National Park from Big Mountain 
While any view of Glacier National Park is basically perfection, this view of the park is best seen in the winter months. The snow-capped peaks of the distant mountains add an additional visual element that is best described as surreal and stunning.
PS: you can get to this view via snowmobile, but I'd recommend taking a guided snowmobile tour with Swan Mountain Snowmobile to access this particular viewpoint.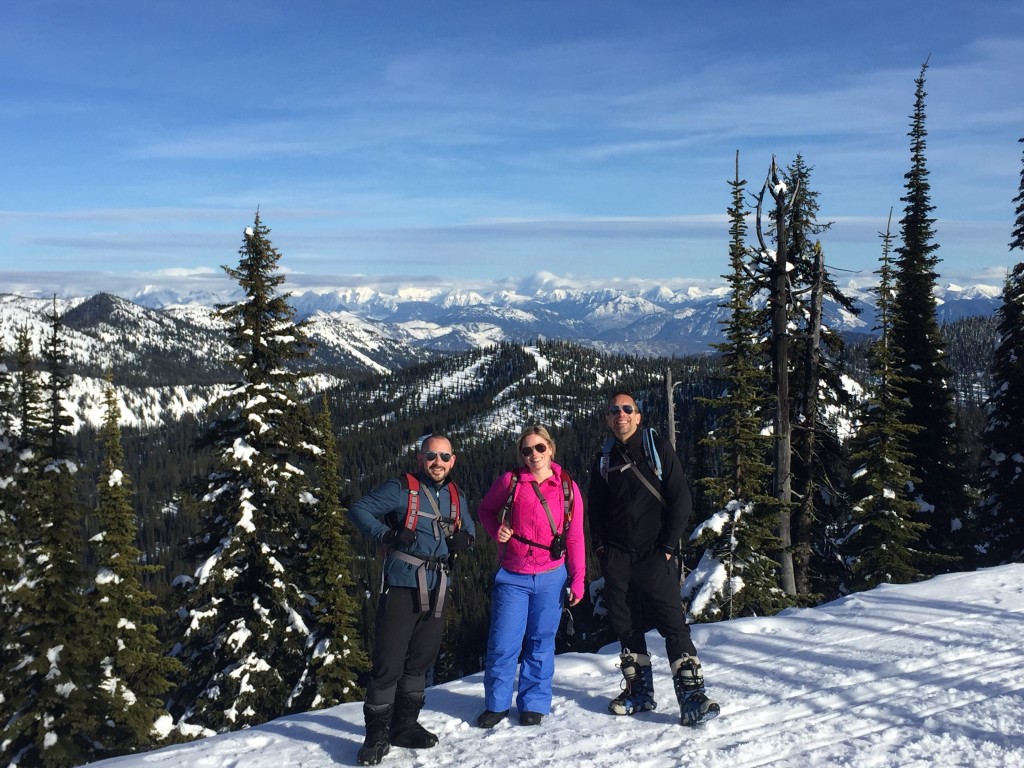 7. Bucking Horse Sale.
Also known as "Cowboy Mardi Gras," the Miles City Bucking Horse Sale (BHS) has become world-famous as a unique rodeo. Horses come to the BHS to get their start, with many eventually making their way to the National Finals Rodeo. With not a bad seat in the house, it's easy to take amazing photos of the action from anywhere on the grounds.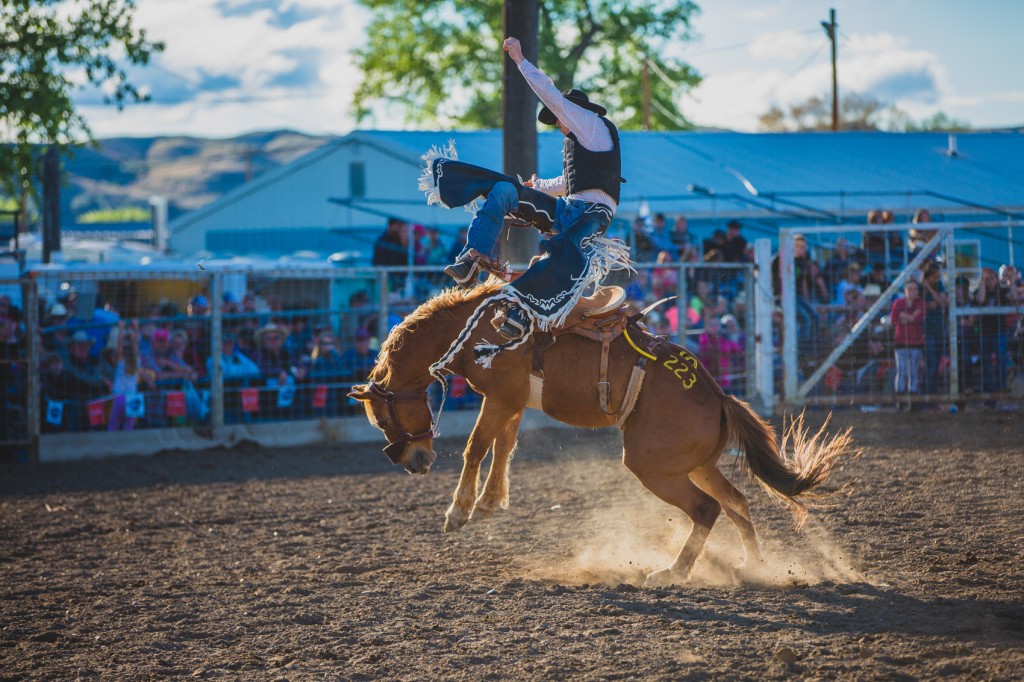 8. Jesus at Whitefish Mountain Resort. 
Accessible from chair two at Whitefish Mountain Resort, this statue of Jesus was placed on the mountain in 1955 and has overlooked the Flathead Valley for the last 60 years. And let's be honest: a photo with Jesus is always a good thing.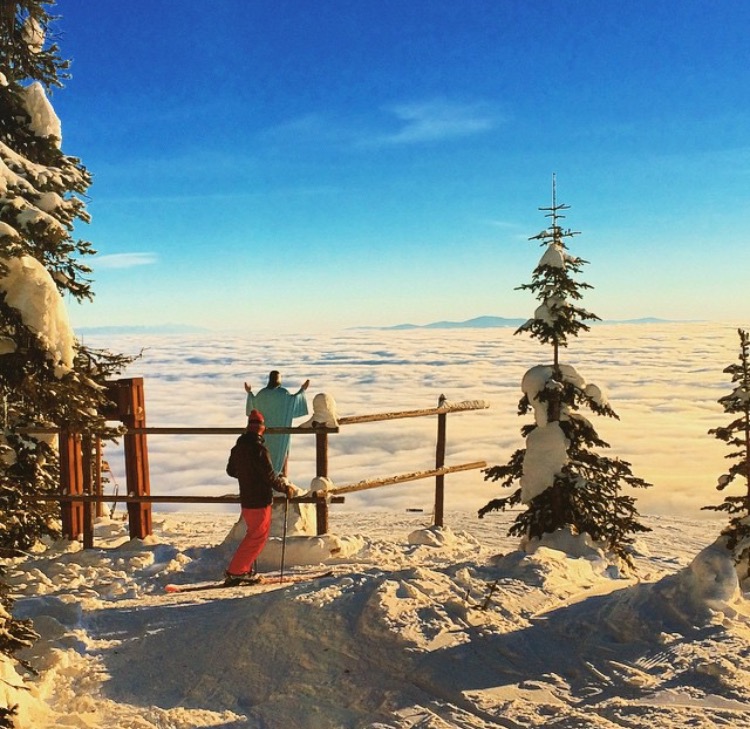 9. Ride the Charlie Russell Chew Choo.
Boarding near Lewistown, Montana, the Charlie Russell Chew Choo (Montana's premier dinner train named in honor of Charlie Russell, a famous western artist) takes its passengers along fields of premium wheat, grazing cattle and backdrops of the Judith and Moccasin mountains. A strolling western musician ambles through the train singing favorites as the engineer points out the scenery and history of the area.
Insider tip: as you dine on a meal of prime rib, be on the lookout for the rascals from the Salt Creek train robbing gang.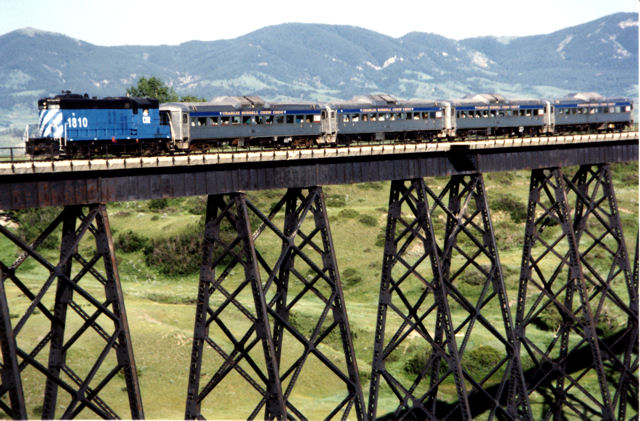 10. Makoshika State Park.
One of my favorite destinations in Southeast Montana, Makoshika State Park derives its name from a variant spelling of a Lakota phrase meaning "bad land" or "bad spirits." Montana's largest state park, Makoshika is still a prime fossil hunter's playground and tyrannosaurus and triceratops have both been found here.
PS: learn more about Montana's Dinosaur Trail here.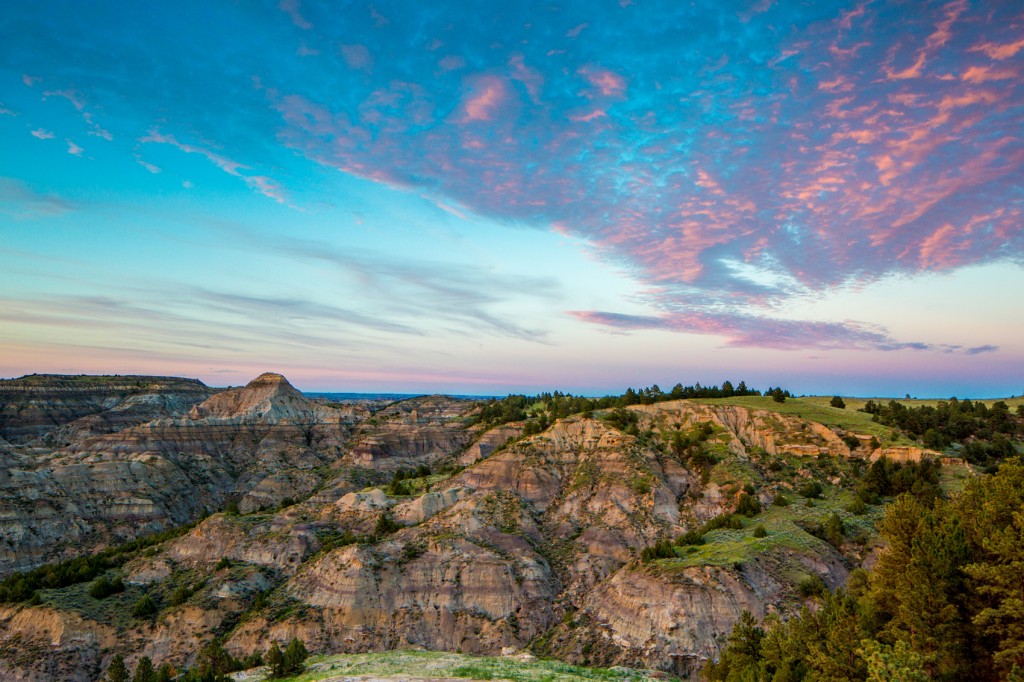 11. Garden of One Thousand Buddhas. 
Built in Arlee in Montana's Jocko Valley, the Garden of One Thousand Buddhas is a beautiful contrast to the nearby snow-capped Mission Mountains. Open year-round, the garden was built as a place to help people of all faiths cultivate inner peace.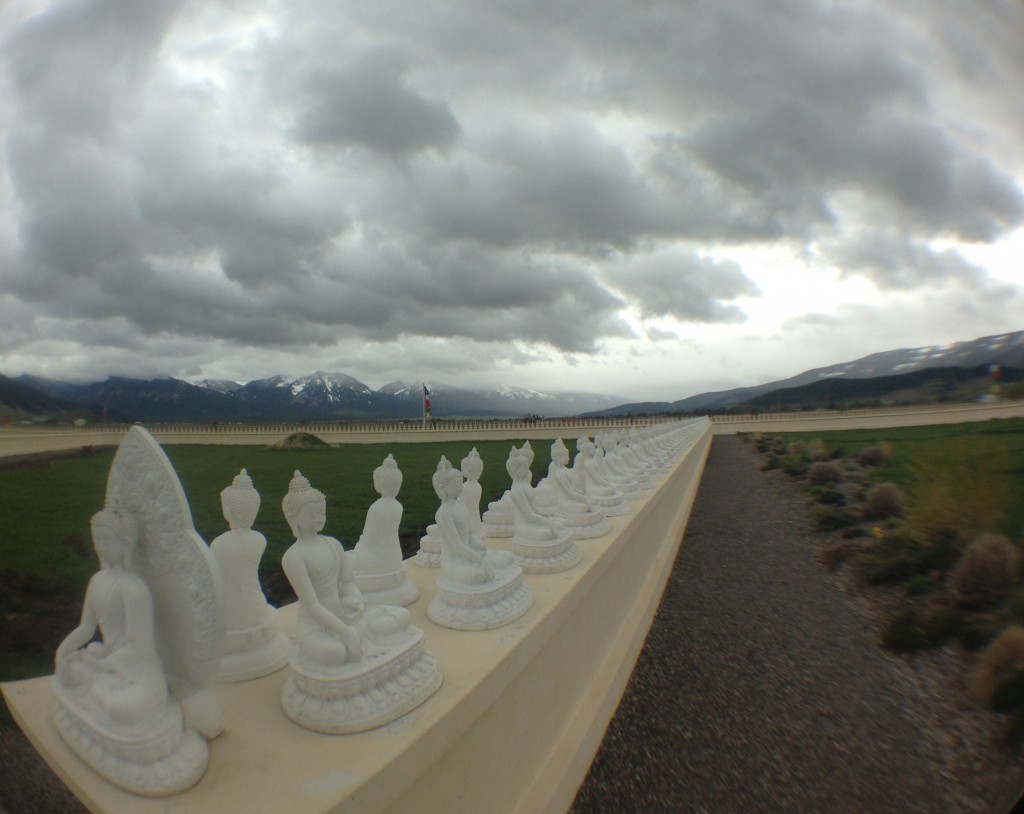 12. Sandstone land formations.
Located near Circle, Montana, these sandstone land formations were carved out by wind erosion and have created a unique view of the plains in northeast Montana.
13. Virgelle Ferry Crossing. 
Step back in time and experience old-time Americana in Central Montana at Carter, Virgelle and Winifred. The three historic ferries take vehicles across the Missouri River where no bridge exists. Capable of carrying two vehicles at at time, the ferries operate seasonally (typically April – mid November) and give visitors a serene experience of crossing the Mighty Missouri River. The ferries are free; simply drive up to the river's edge, ring the buzzer and wait for the ferry operator to take you and your vehicle across.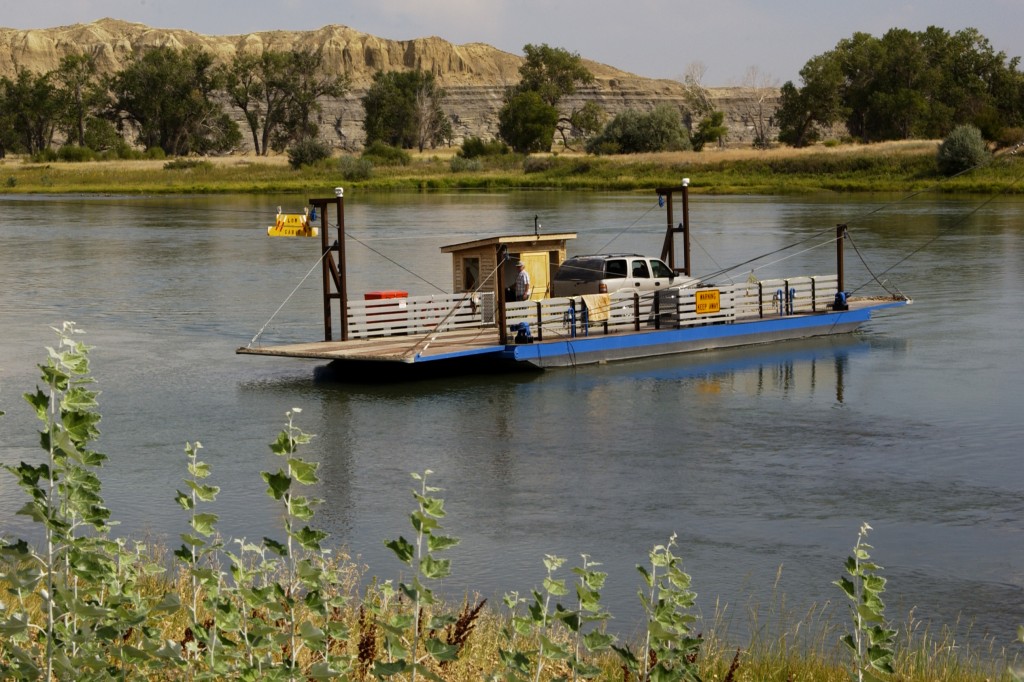 14. Terry Badlands.
Situated three miles north of Terry, the Terry Badlands offer unrivaled solitude and a remarkable perspective on Montana's badlands. The badlands exhibit soft marine and non-marine sedimentary rock which has been eroded by eons of wind and water into arches, bridges, flat tabletops, pinnacles, spires and scoria escarpments.
15. The Mission Mountains. 
As you travel along Highway 93 from Missoula to Polson, you'll be met by the impressive peaks of the Mission Mountains. My favorite photos locations for this mountain range are cresting Ravalli Hill just south of St. Ignatius (use the designated scenic pullout), Ninepipes Lodge in Charlo and basically down any number of dirt roads that head off in the direction of the mountains.
16. Wild Goose Island + Going-to-the-Sun Road in Glacier National Park. 
The 50-mile-long Going-to-the-Sun Road in Glacier National Park leads travelers to incredible scenic overlooks and photo opportunities. Topping my list: Wild Goose Island overlook on the east side of the road. This view is accessible by car when the road is open, but some folks even cross-country ski in during the winter months.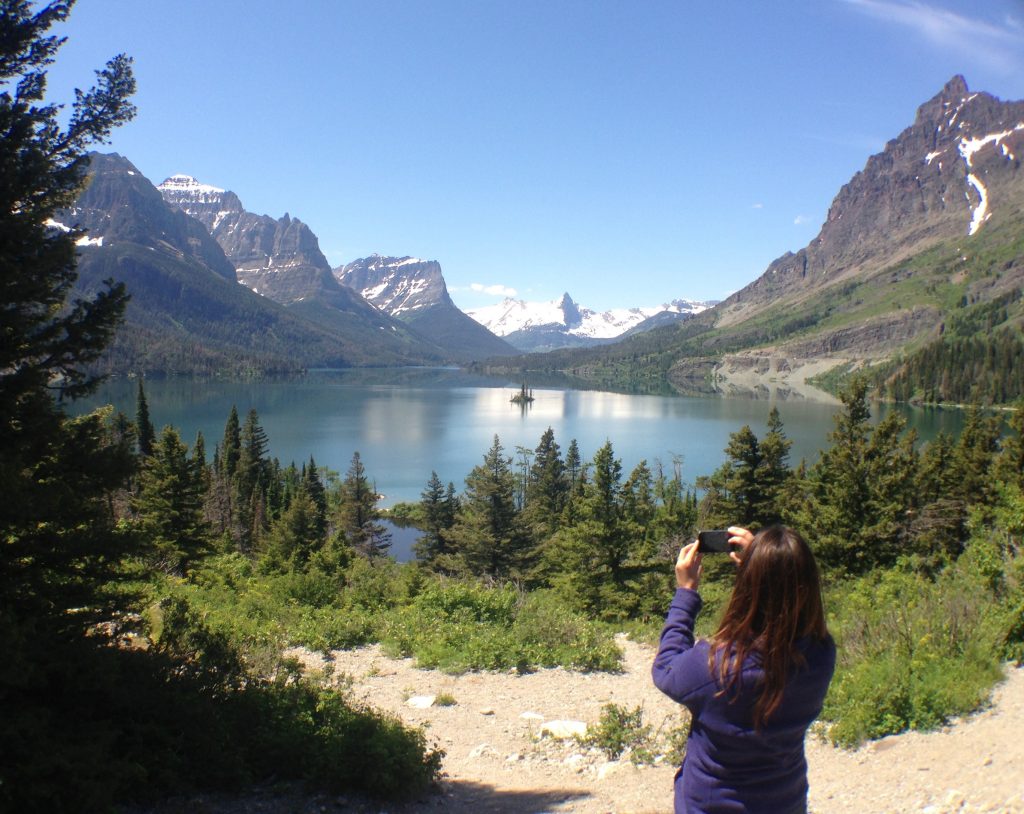 17. The Little Rocky Mountains. 
Located in north central Montana, Zorman is a historic gold town located in the middle of the Little Rocky Mountains, which are one of Montana's most undiscovered and spectacular places to photograph. The Little Rockies are a natural rock bridge with gold mines that extracted both gold and precious stones from 1890s through the 1950s. And if you're looking to get off-the-beaten path, the Little Rockies are the perfect destination.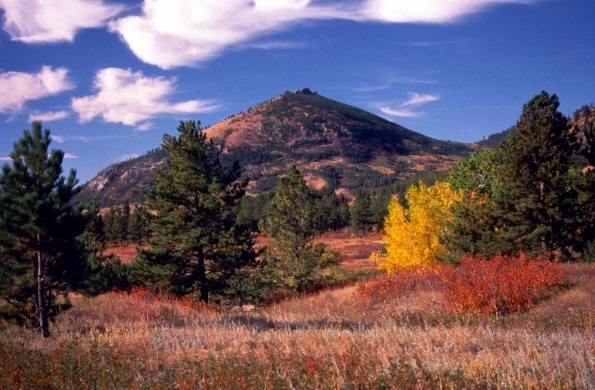 18. The Chinese Wall (in Montana). 
Montana's expansive Bob Marshall Wilderness Complex is home to the Scapegoat, Great Bear and Bob Marshall wilderness areas. It's also home to the Chinese Wall, a 22-mile-long rock escarpment that reaches heights of 1,000 feet. While you can access The Bob (as it's referred to by locals) on your own, there are also many outfitters that offer stock-assisted trips into Montana's largest wilderness area.
19. Swords Park in Billings.
The iconic "Rimrocks" in Billings are home to miles of paved and unpaved trails. Located in the Rimrocks, Swords Park is also home to the Yellowstone Kelly—a famous early explorer of the Yellowstone Valley—memorial, and future interpretive site and park.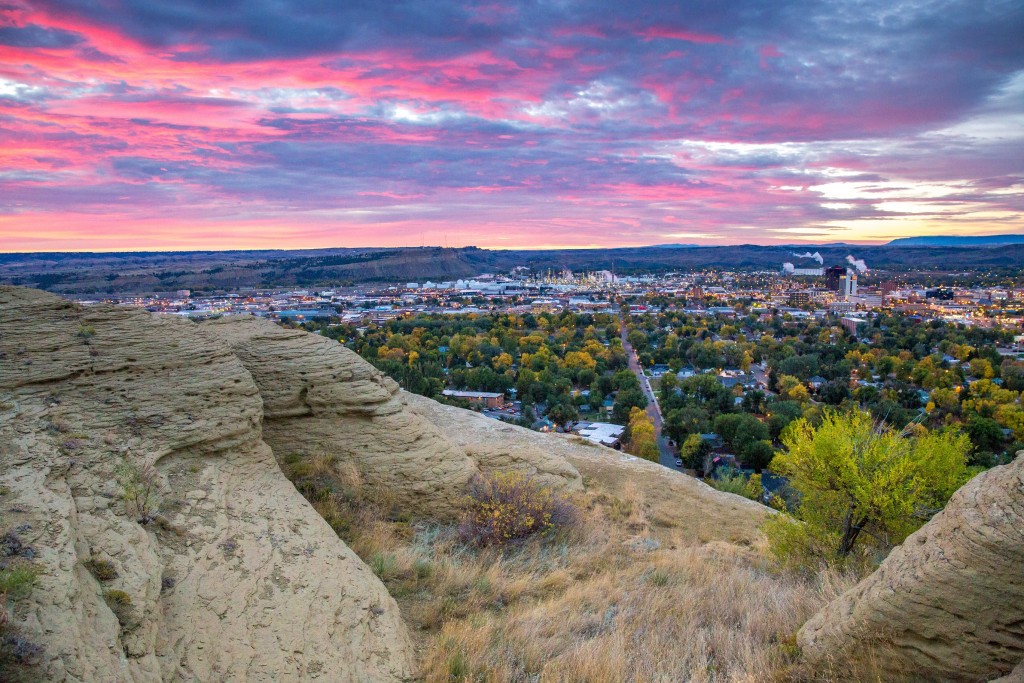 20. Montana's Paradise Valley. 
Take a drive down Highway 89 in Montana and you'll see why this valley is appropriately called the Paradise Valley. Home to Chico Hot Springs and beautiful views, I've found the best location to snag the best photos is…basically anywhere. This valley is full of stunning vistas, western fence lines and the flowing waters of the Yellowstone River.
21. Cathedral of St. Helena. 
Built at the turn of the century, the Cathedral of St. Helena is one of the most notable buildings in Helena's skyline. The cathedral's design includes stained-glass windows, white marble altars and marble statues, while the spires outside rise 230 feet above the street.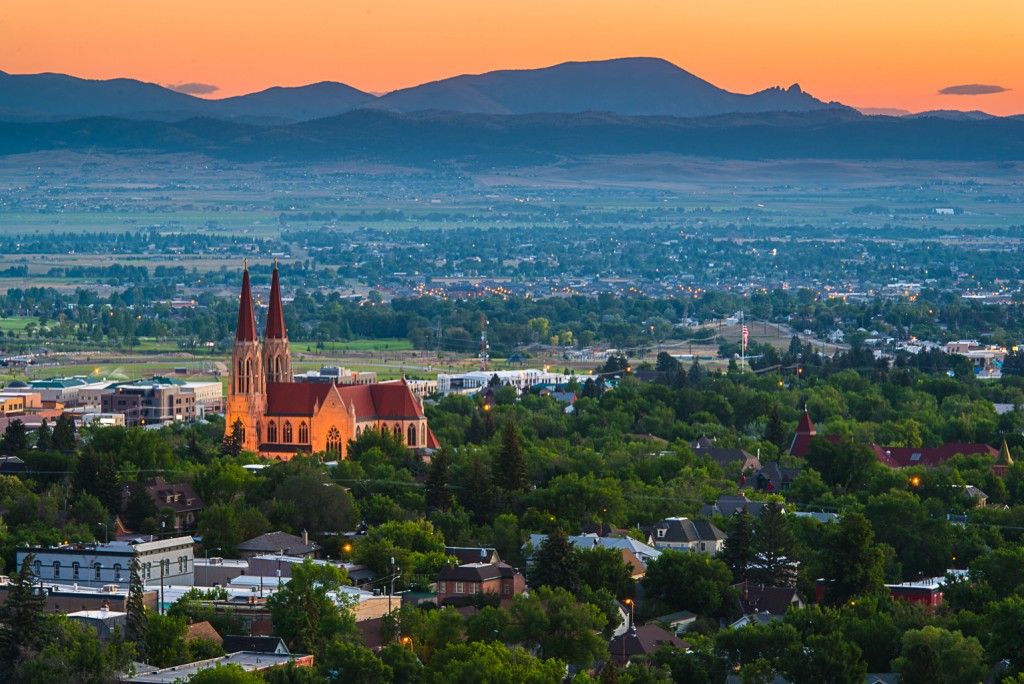 22. Polebridge. 
Sitting in Montana's North Fork (outside Glacier National Park), Polebridge is one of my favorite places to visit. It's adorable, it has a historic mercantile, it's all gravel roads and there's plenty of wildlife…basically a photographer's dream come true.
23. Avalanche Lake. 
Located inside Glacier National Park and accessible from Avalanche and the Trail of the Cedars, Avalanche Lake is reachable year-round on a 4-mile-long round-trip hiking trail. The trail can be muddy in the spring, while snowshoes or cross-country skis are required during the winter months.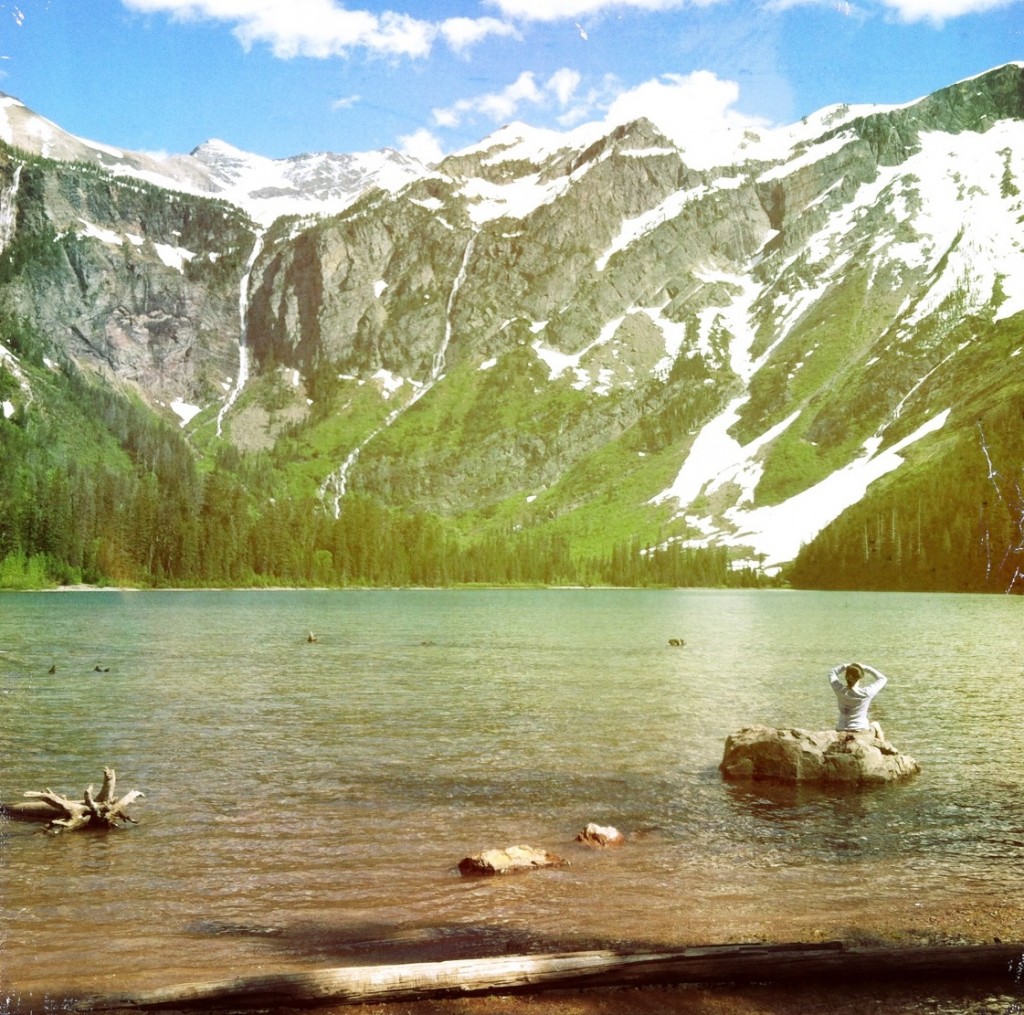 24. Medicine Rocks State Park.
A frequent hangout of President Teddy Roosevelt in the late 1800s (and visited by yours truly in 2006), Medicine Rocks State Park has been used for centuries by American Indians as a gathering place for Indian hunting parties. Weather has eroded holes into the sandstone pillars giving it a "swiss cheese" look.
25. The hot springs in Paradise. 
Home to natural hot springs, Quinn's Hot Springs sits along the St. Regis-Paradise Scenic Byway. The pools are located against the bottom of a nearby mountain and create a truly picturesque scene any time of year.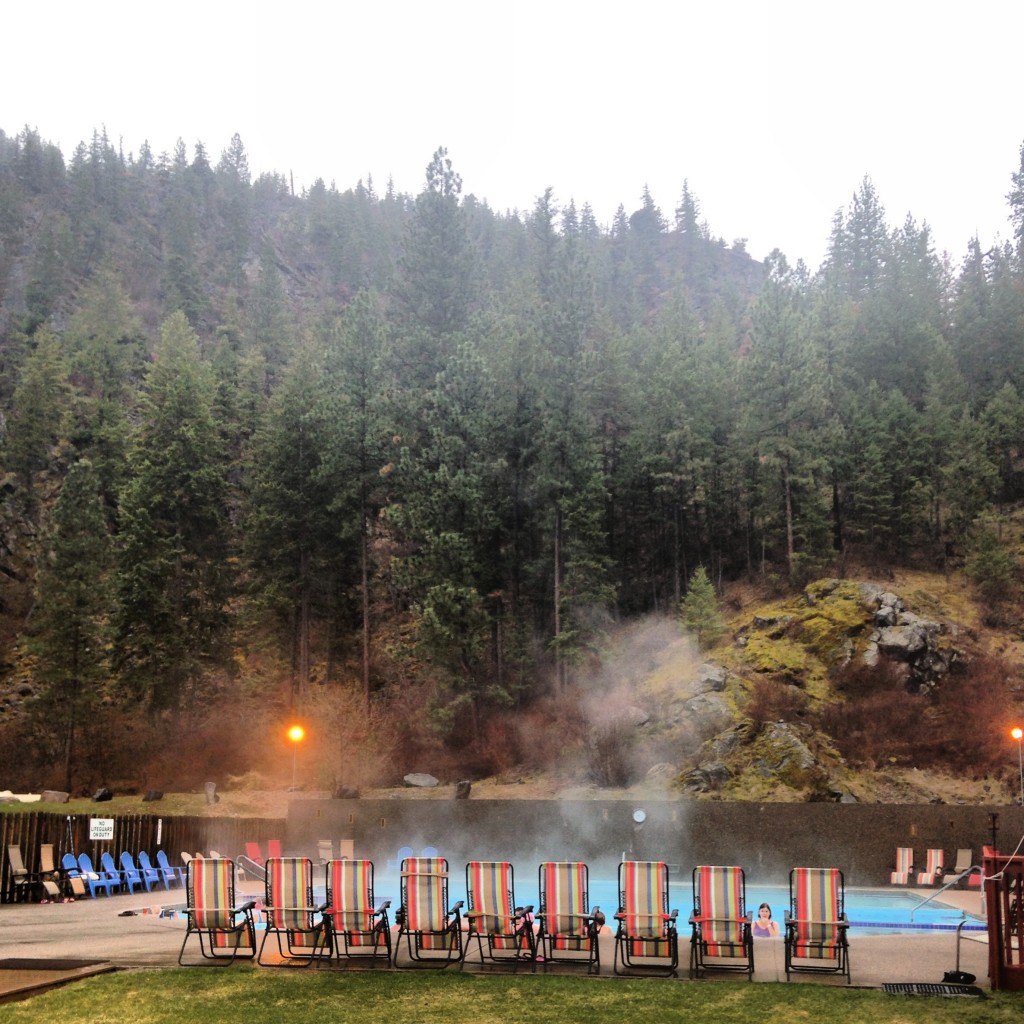 26. Butte, Montana's mining city. 
Confession time: I haven't spent much time in Butte until recently. However, during the last few years I've been spending more and more time in Montana's mining city and it has truly charmed my socks off. My favorite photo ops are located in "uptown" Butte, an area that's full of historic buildings, charming architecture and a compelling history that really makes the city come alive.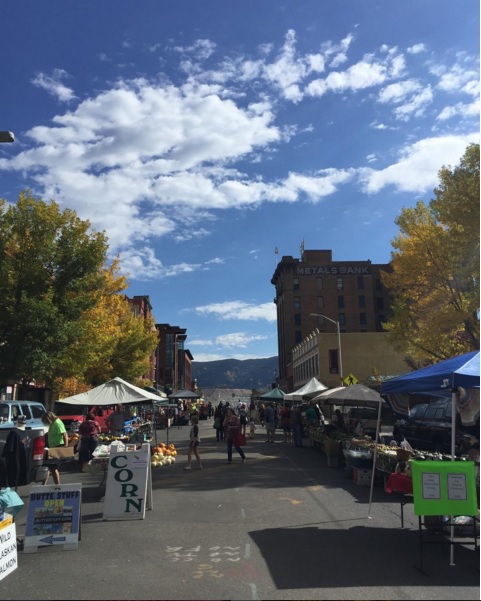 27. A helicopter tour over Glacier National Park. 
Okay, time for another confession: I'm one of those lucky people who have had the opportunity to see Glacier National Park from a helicopter. Twice. And you guys, I guarantee you that a helicopter tour over the park is going to provide you with some of the most jaw-dropping views you'll every see.
28. The Mighty Missouri. 
Meandering through much of Montana, the Missouri River also flows through a region in northeast Montana, appropriately called Missouri River Country, as is travels in a spectacular valley with striking rock formations and diverse flora and fauna. Also of note: numerous historical and archaeological sites.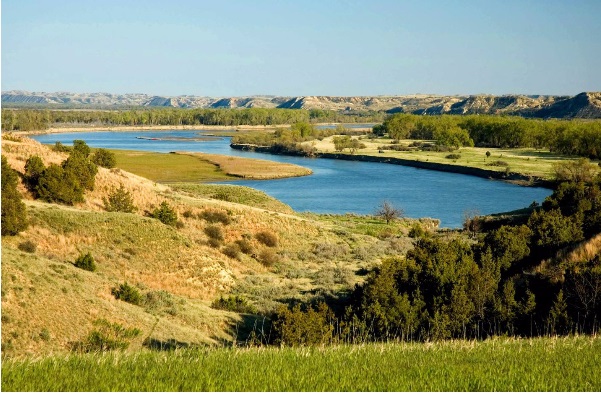 29. Blackfeet Nation warrior sculptures. 
These Blackfeet warrior sculptures are found at four entrance points onto the Blackfeet Indian Reservation near the east side of Glacier National Park. Created by Blackfeet artist Jay Laber, the warriors are made of scraps from rusted cars, barbed wire and stones of an old mission school.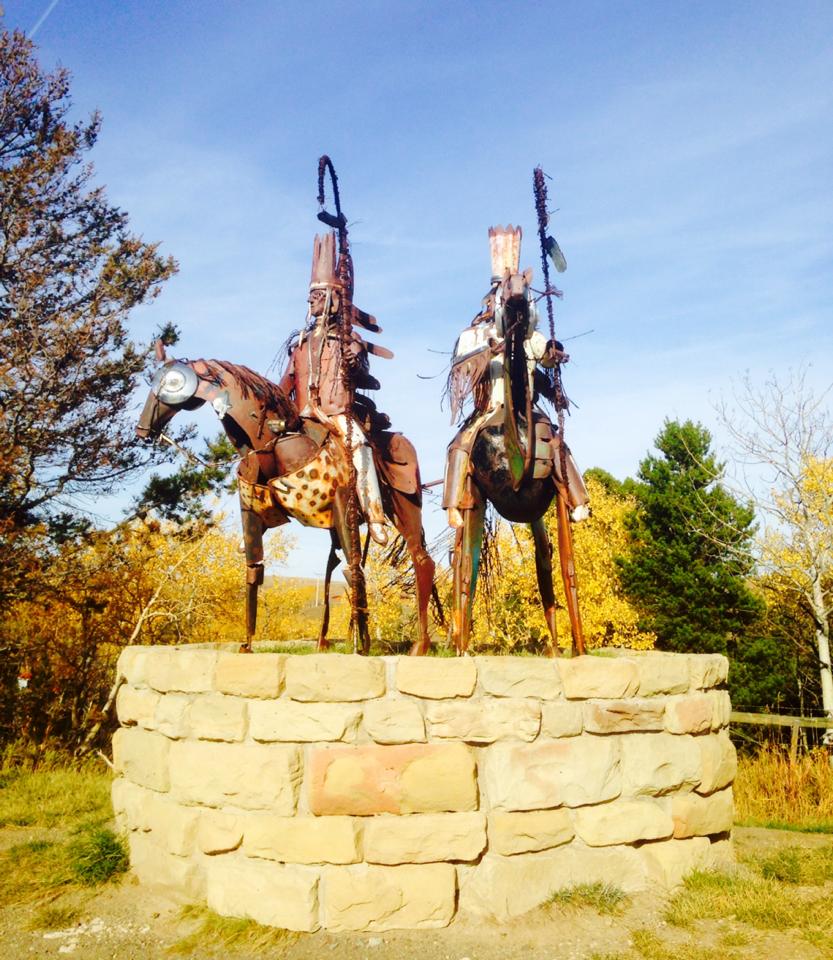 30. Holland Lake from Holland Falls. 
The 1.6-mile-long trail to the falls doesn't have much of an elevation gain, but gives beautiful perspectives along the way. The cream of the crop is this view from Holland Falls overlooking Holland Lake.
31. Pompeys Pillar.
William Clark of the Lewis and Clark Expedition stopped at Pompeys Pillar and carved his name in the side of the sandstone outcropping. This carving remains as one of only two locations (both in Montana – the other one is at Travelers' Rest State Park in Lolo) where there is physical evidence of the expedition. The pillar offers amazing views of the Yellowstone River, with sunset offering a gorgeous photo opportunity.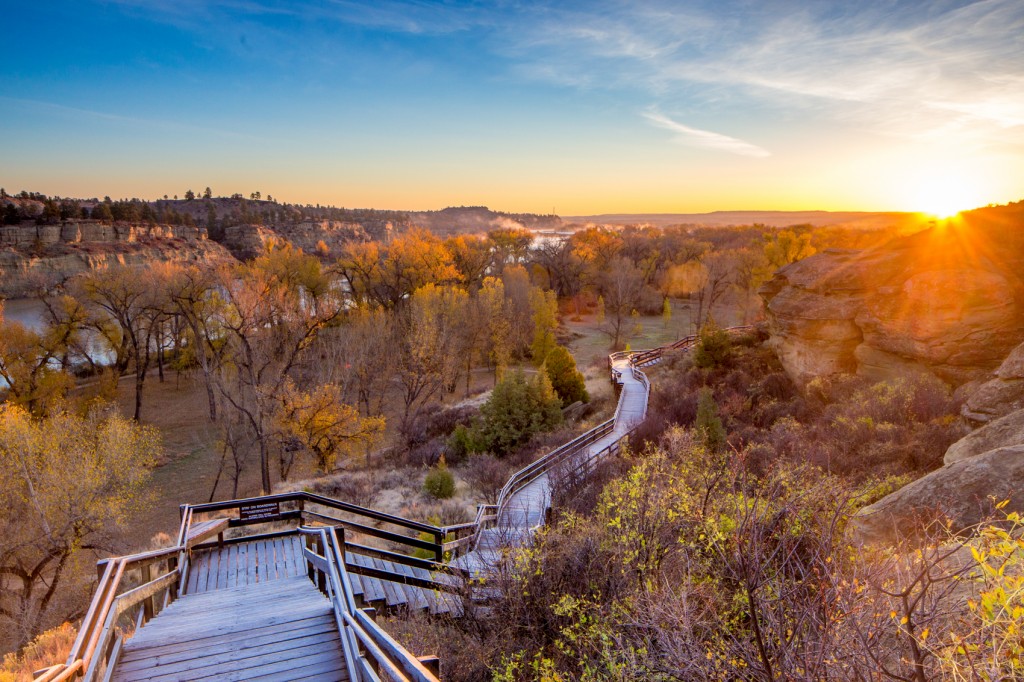 Your turn…where are some of your favorite places to snap a photo in Montana?
xo,
TT
PS: To see more of our favorite photo destinations in Montana, follow us on instagram at  @GlacierMT.
**Special thanks to my pals in Central Montana, Missouri River Country and Southeast Montana for their help with this list.**
December 17, 2015
Related: Montana