I'm just gonna say it: spring in Montana is absolutely gorgeous! Literally, I cannot get enough of our longer daylight hours, bluebird skies, evening rain storms and the fresh, fragrant air that comes with the arrival of this time of year.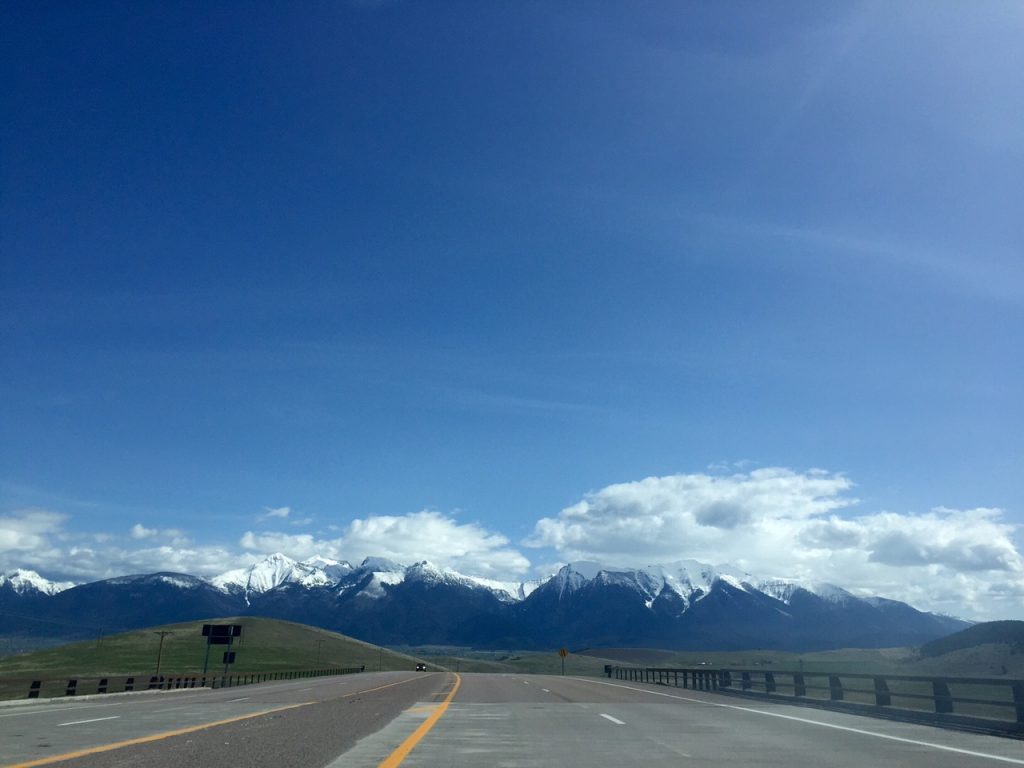 Chances are, you've read the current list of 20 spring adventures in Western Montana's Glacier Country (you can read more about those here) that included biking the Going-to-the-Sun Road in Glacier National Park and soaking in natural hot springs.
But I've got to tell you…that list was just the tip of the proverbial iceberg when it comes to spring fun in Montana. And as there are so many more things to do and see when visiting Montana, I've put together a list of 23 things to do this spring in Big Sky Country, from Fort Peck in Montana's northeast corner to Yellowstone National Park.
1. Watch wildlife in Montana's Yellowstone National Park.
With spring comes the arrival of lots of babies in the park, including baby bison (also know as red dogs) and bear cubs. An important note to remember: mamas are very protective of their babies. Keep your distance when viewing wildlife and remember to bring a pair of binoculars with you so you can have up-close views from a safe distance. Read more tips and rules on wildlife viewing in Yellowstone National Park here.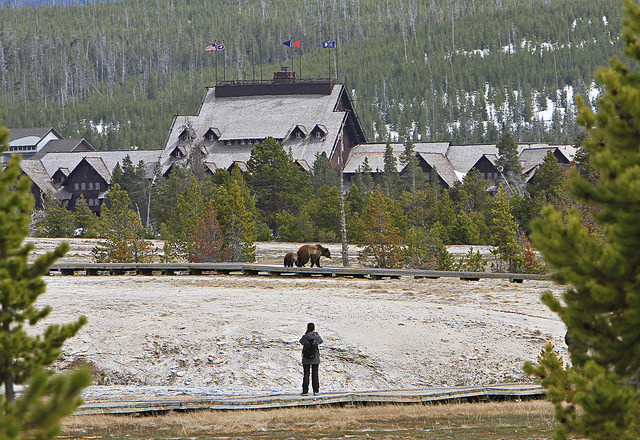 2. Tour Lewis and Clark Caverns. 
A visit to Lewis and Clark Caverns (between Whitehall and Three Forks) is the perfect spring adventure. When I was a little messy-haired blond missing my two front teeth (totally not exaggerating – I lost one and knocked the other one out with my wild shenanigans), my class took a field trip to the caverns and I still remember how awe-struck I was as we admired the stalactites and cruised down the beaver slide. The park itself is open year-round, while guided tours in the caverns start May 1.
3. Run the "Longest Dam Race" in Fort Peck. 
Run (or walk or bike) across the largest hydraulic built dam in the world at the Longest Dam Race on June 18, 2016 in Fort Peck, Montana. You can choose between a 10K, 5K or one-mile walk. An added bonus: you'll be able to say "I ran the longest dam race in the world" and you'll be telling the truth.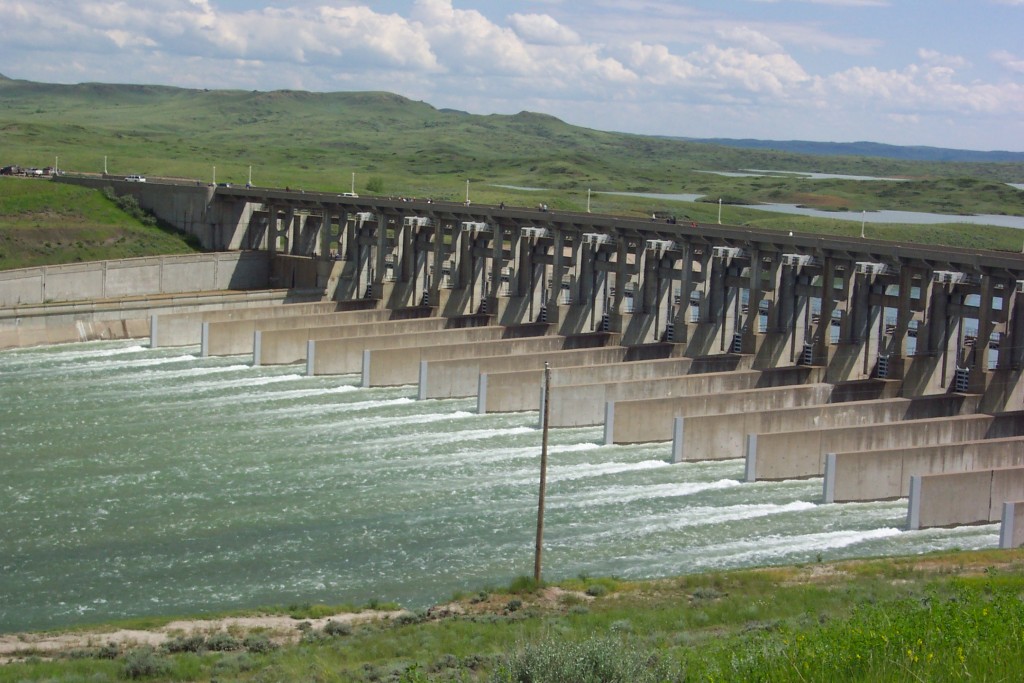 4. Visit one of Montana's best-kept secrets: the Bighorn Canyon National Recreation Area.
Located in both Montana and Wyoming, the Bighorn Canyon National Recreation Area is home to 71-mile-long Bighorn Lake. Watched over by 1,000-foot tall cliffs, Bighorn Lake is ideal for boating, water skiing, fishing and laid-back fun. The Bighorn River is also one of the best fly-fishing rivers in the state.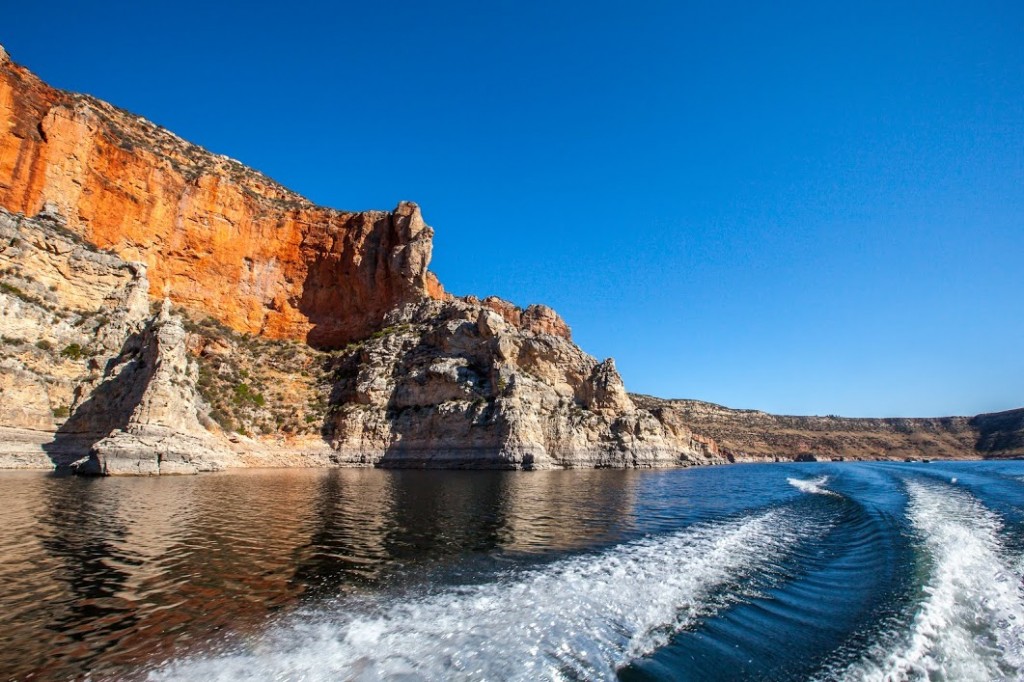 5. Visit the Polebridge Mercantile.
Located in Montana's North Fork and just outside of Glacier National Park is the small town of Polebridge, home to the historic Polebridge Mercantile. Take the North Fork Road from Columbia Falls to the mercantile to pick up bear claws and huckleberry macaroons.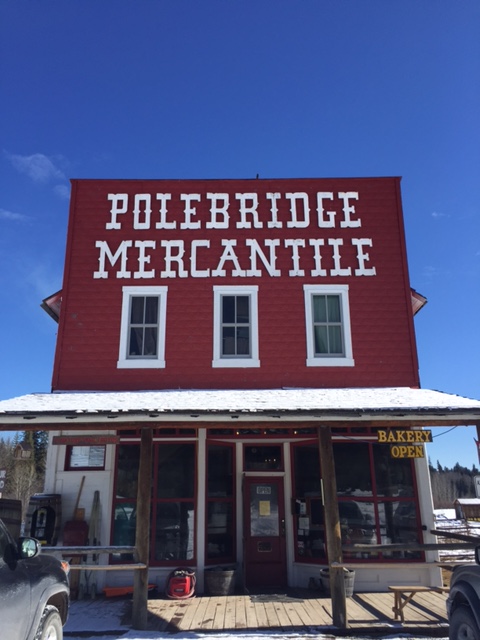 6. Visit Milk River Observation Point.
For a heart-pumping excursion and to breathe in northeast Montana's fresh air, take a hike up to the Milk River Observation Point, located east of the Fort Peck Dam Spillway. Lewis and Clark history buffs are well-advised to visit this location, as it's the very place the duo named the Milk River.
7. Bike in Yellowstone National Park. 
From now until late April, many of the roads in Yellowstone National Park are open for non-motorized traffic and are prime for spring biking. One of the most popular routes is the 28-mile round-trip ride between West Yellowstone and Madison Junction. Keep your eyes open for wildlife and be sure that you give the plenty of room.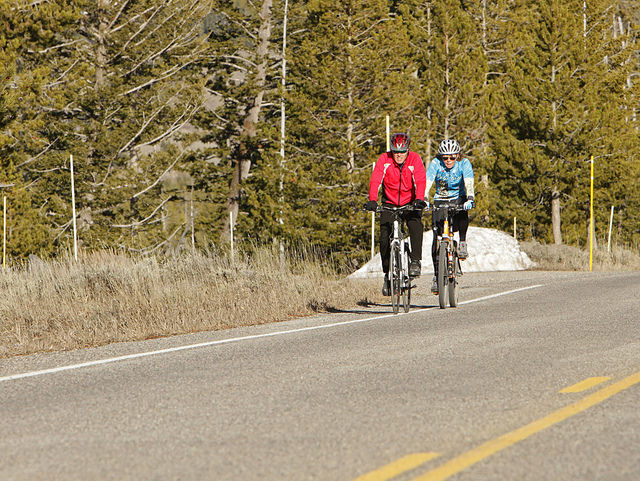 8. Tour the richest hill on earth—Butte, Montana. 
Hands down, Butte has one of the most interesting histories in Montana. Learn more about this mining boom town on an Old Butte Historic Walking Tour as you walk down alleys, through buildings and even venture underground to its once-hopping speakeasies.
9. Greening up in the badlands.
Truth time: eastern Montana is stunning! It's a totally different landscape from the western side of the state, but has an other-worldly beauty. Two places to visit: the Terry Badlands and Makoshika State Park. Makoshika is Montana's largest state park and is a fantastic place to learn about the dinosaurs that once lived here. Plus, the park's hiking trails are awesome.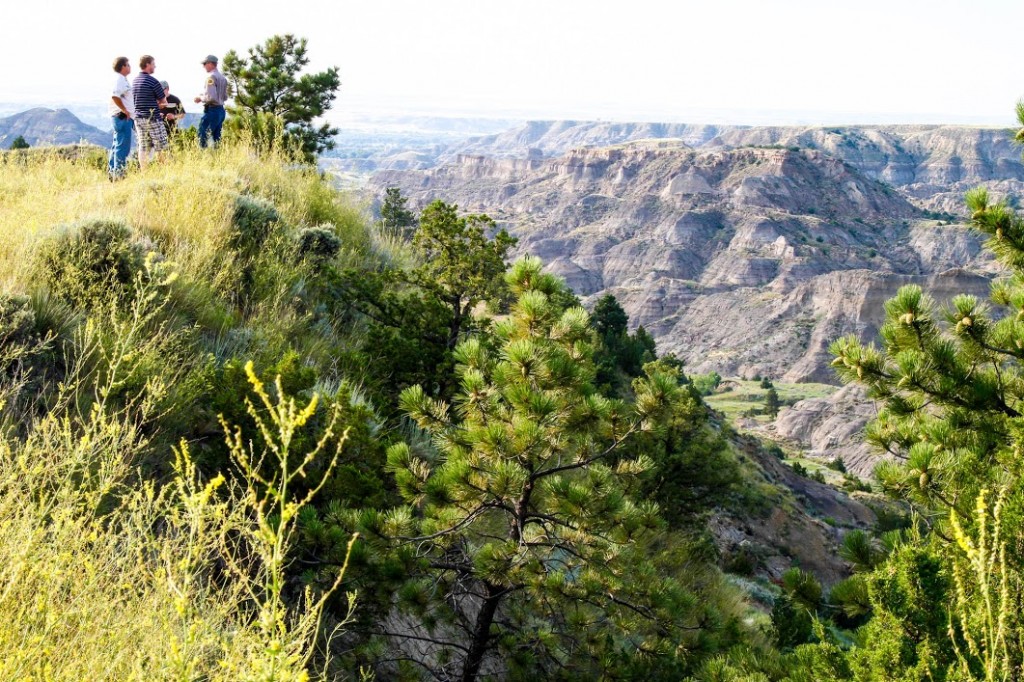 10. Ride the free river ferries. 
Fun fact: the Mighty Missouri River in Central Montana has three cable-operated ferries that take vehicles across the river. Hitting the water in April, the ferries cart locals and visitors alike (and their cars) back and forth across the river until early October. Catch a ferry in Carter, Virgelle and north of Winifred.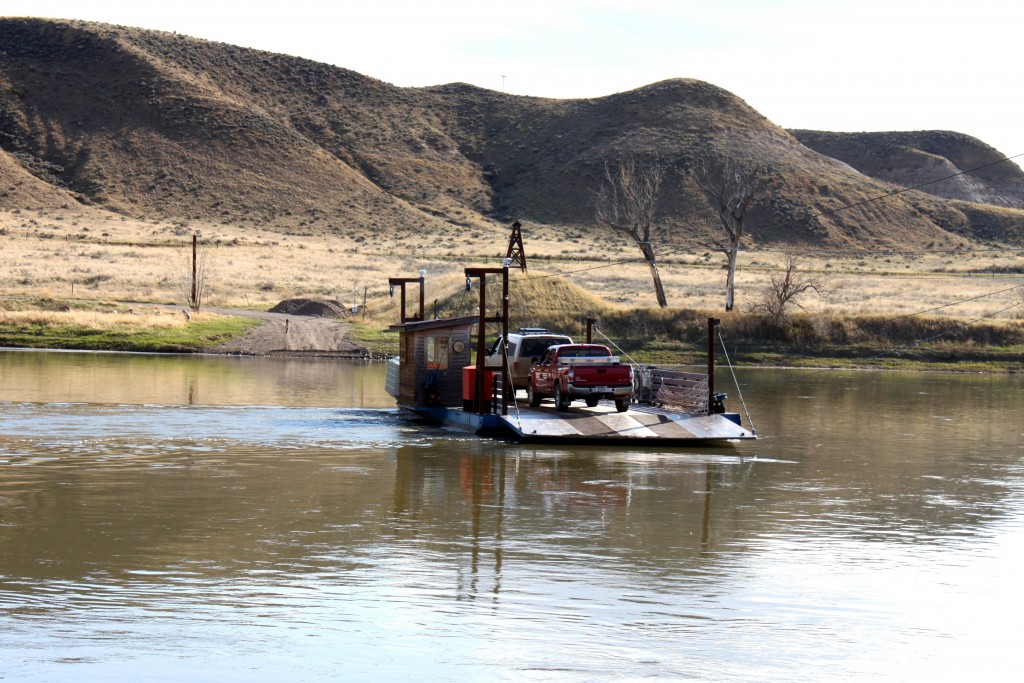 11. Ride the Route of the Hiawatha. 
Opening for the season on May 28, 2016, the Route of the Hiawatha takes bikers through 10 tunnels and across seven high steel trestles in the heart of the Bitterroot Mountains between Montana and Idaho.
12. See a life-sized Tyrannosaurus Rex. 
First things first, this is my five-year-old nephew's (he doesn't introduce himself as McCann the Dinosaur Man for nothing) dream come true. Located in northeast Montana, the Fort Peck Interpretive Center is home to two giant aquariums, as well as a life-size model of Peck's Rex—a T-Rex skeleton that was discovered 20 miles southeast of Fort Peck in 1997.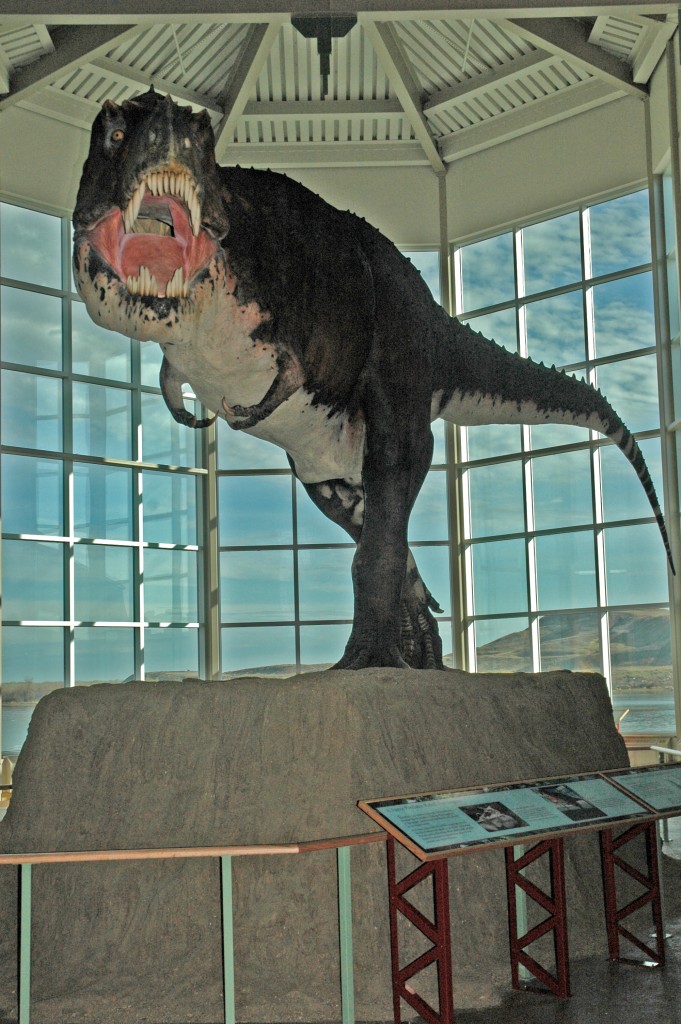 13. Drive the Beartooth Highway.
The Beartooth Highway is one of the most scenic drives in Montana and Wyoming. A couple of years ago, I made my maiden voyage over the road (you can read more about it here) and it was one of my favorite memories from 2014.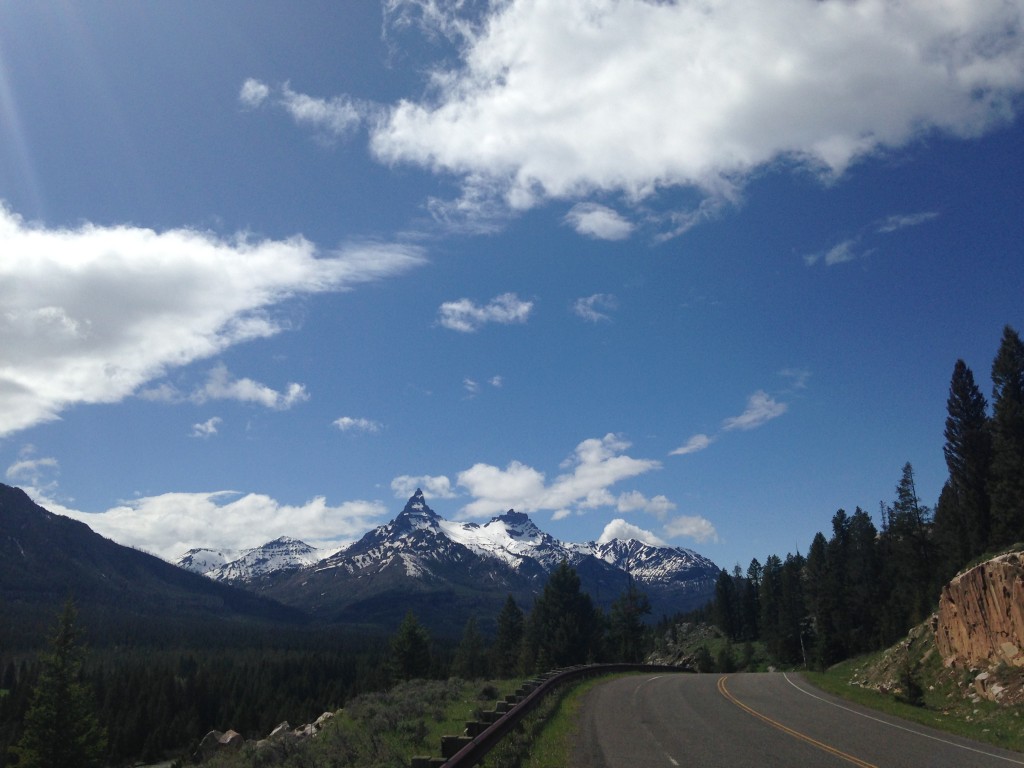 14. Cowboy up at the Miles City Bucking Horse Sale.
Celebrating its 65th anniversary this year, the Miles City Bucking Horse Sale (held May 19 – 22, 2016) is one of Montana's most fun and perfectly rowdy events. On the roster for this year's world-famous festivities: bronc and bareback riding, a concert, bull riding, a street dance and a parade.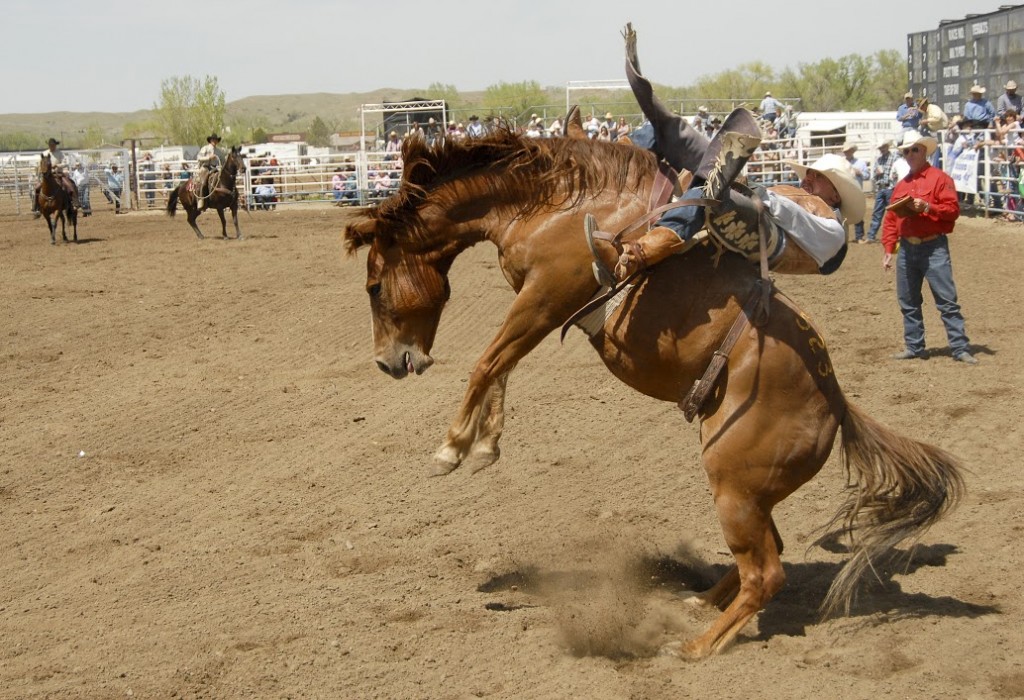 15. Tour Tizer Gardens.
As Montana's only fully certified botanical garden and arboretum, Jefferson City's Tizer Gardens is home to thousands of plants, shrubs and trees. Be sure to stroll through the rose garden, take the wildflower walk and take in the fresh smells of spring along Prickly Pear Creek.
16. Say hello to newborn calves and lambs. 
Central Montana is home to numerous ranches…which means lots of calves and lambs. For a scenic route, travel north from Great Falls on I-15, take the Vaughn exit and drive west on U.S. Highway 200 through Sun River, Fort Shaw and Simms. Take a right onto Montana Highway 21 and travel to Augusta. You'll see plenty of babies along the highway, with the Rocky Mountain Front serving as the backdrop. Sidenote: in Augusta, be sure to get a scoop (or two) of ice cream from Gail at Mel's Diner.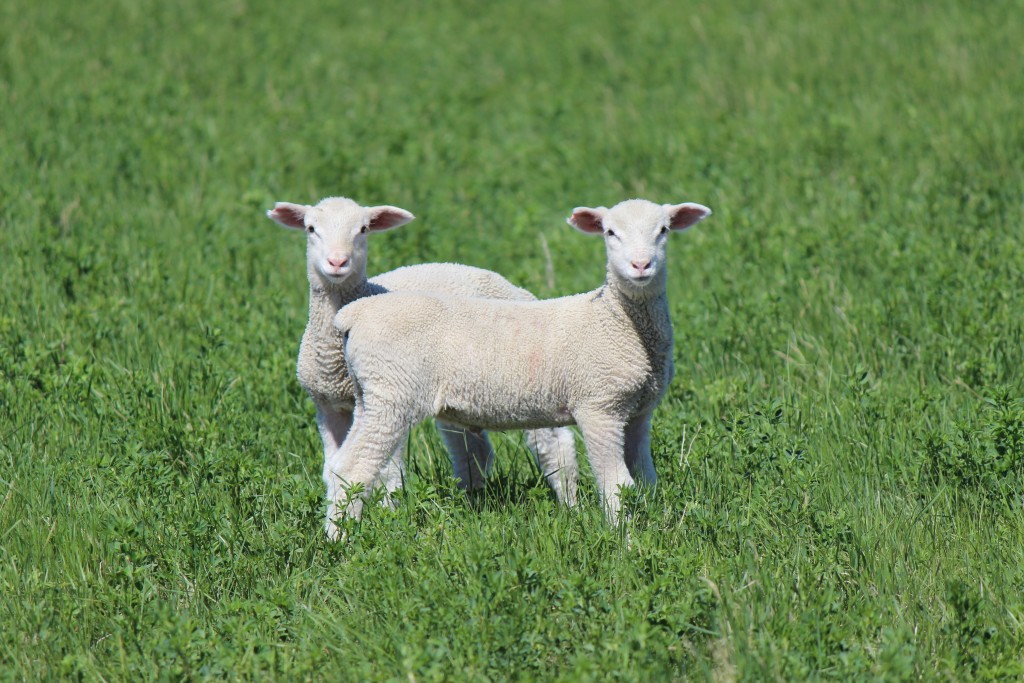 17. Feed the ducks at Gibson Park in Great Falls. 
Grab your little ones and feed the ducks, geese and swans (great options are cracked corn, birdseed, oats and duck feed pellets) at the pond in Gibson Park. An added bonus: it's a great place to stretch your legs and have your kids run off any extra energy from winter.
18. Take a hike in Montana's urban wilderness.
Located 4 miles from downtown Missoula is the Rattlesnake National Recreation Area and Wilderness. With its easy access from Montana's second largest city, the recreation area receives heavy use from residents and visitors alike and is a great place to get out and enjoy the many smells of spring. An added bonus: it's a mixed use area and is ideal for trail running, biking and horseback riding.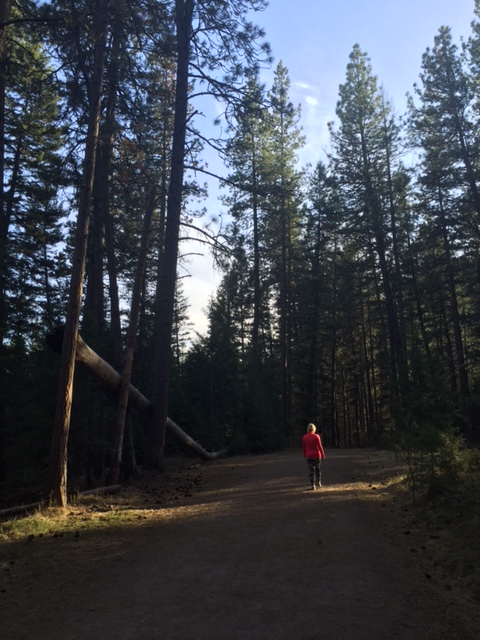 19. Whitewater raft on the Middle Fork of the Flathead, Stillwater and Gallatin rivers. 
Many of Montana's rafting companies start offering rafting trips in May and June. To learn more about rafting in Western Montana, visit glaciermt.com. Or to learn more about whitewater rafting in Yellowstone Country, visit visityellowstonecountry.com.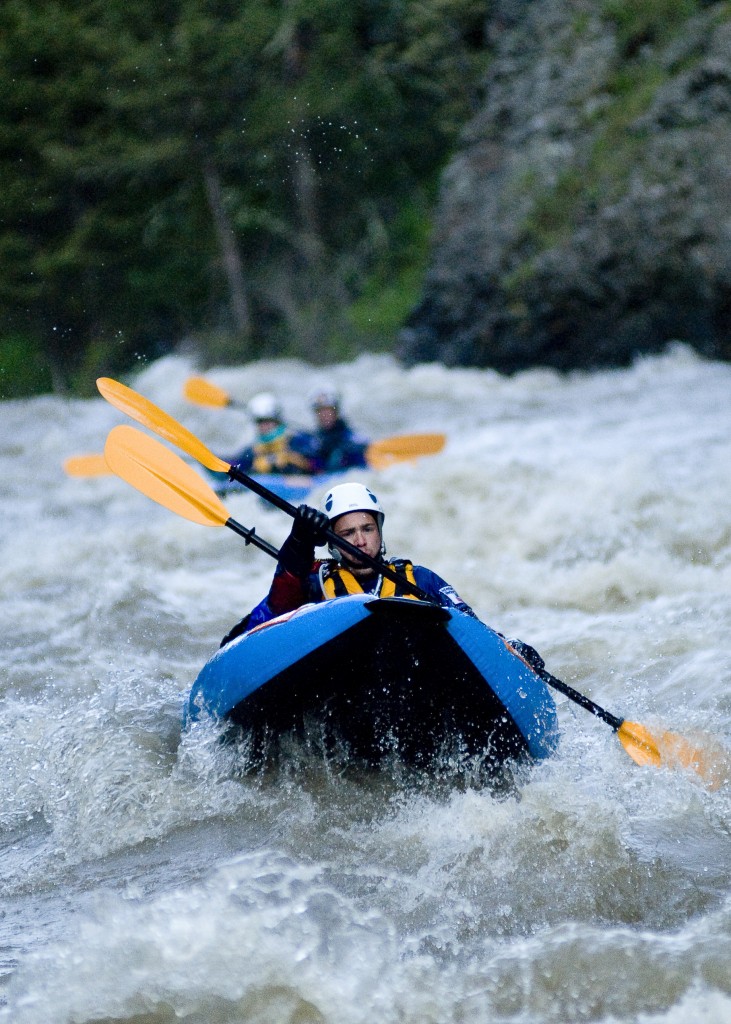 20. Visit Libby Dam.
Located in northwest Montana, Libby Dam holds back the waters of Lake Koocanusa (a lake that spans between the U.S. and Canada) and helps control flooding on the Columbia River.
21. Fish at Fort Peck. 
If you've got a hankering to fish, Fort Peck Lake is the place to drop your line. The lake is home to record-size walleye, huge northern pike and plenty of lake trout.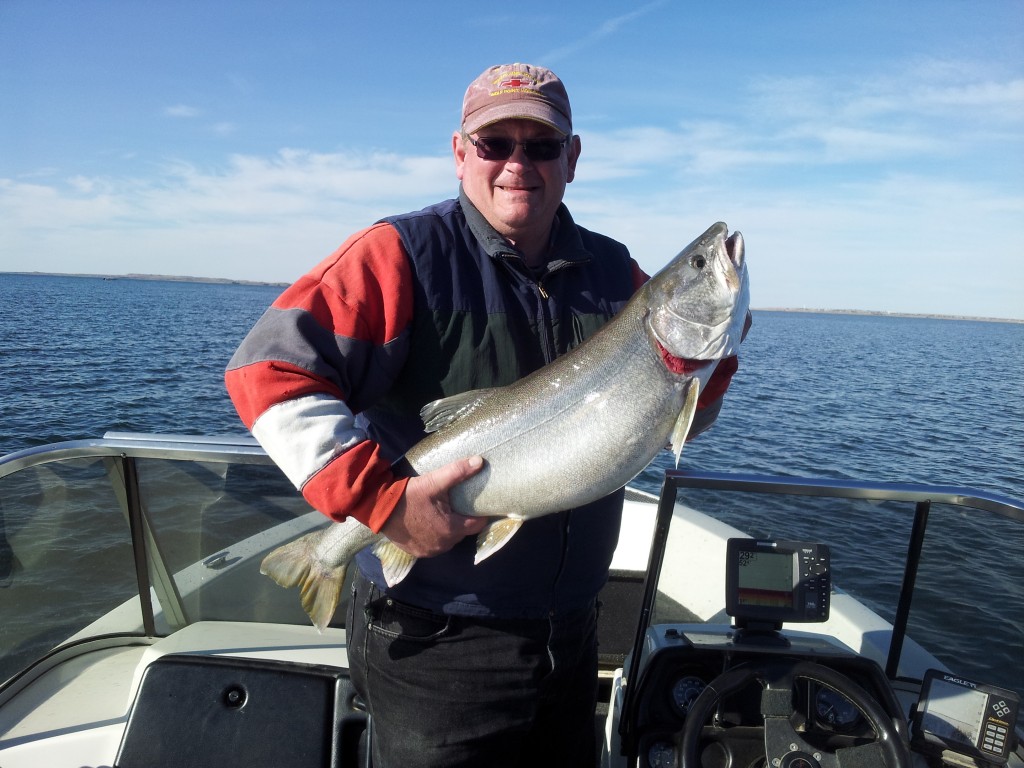 22. Little Bighorn Battlefield National Monument. 
Visit an important place in United State's history at the site of Custer's Last Stand at the Little Bighorn Battlefield National Monument in southeast Montana. Take the 4.5-mile-long road tour or walk along the self-guided Deep Ravine walking trail.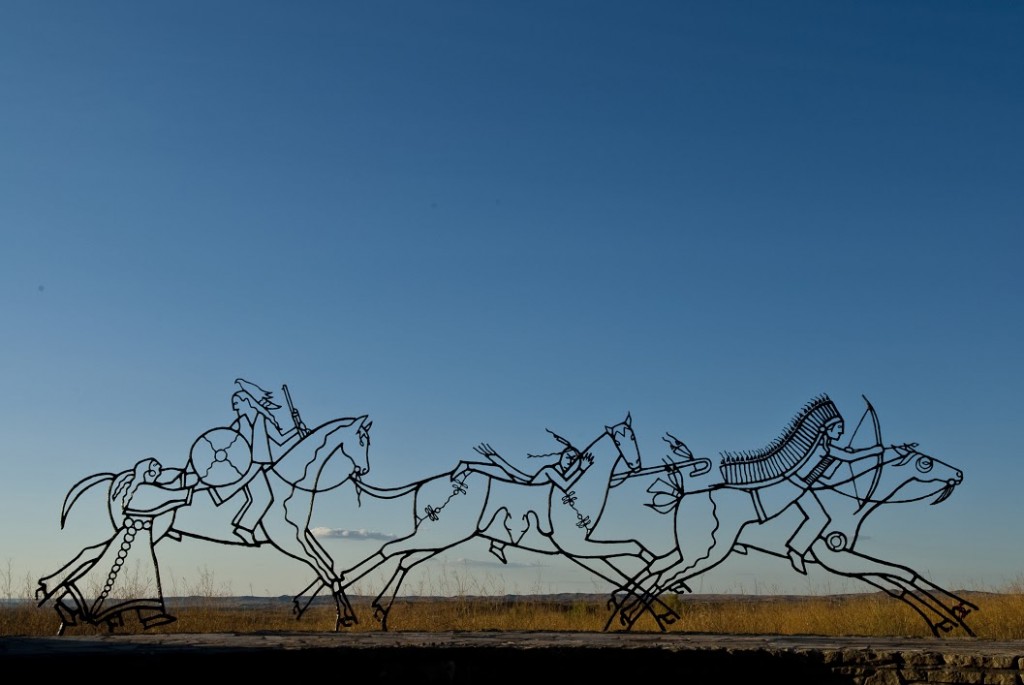 23. Say "cheers" at Garden City Brewfest.  
Taking place at Caras Park on Saturday, May 7, 2016, the Garden City Brewfest will feature more than 70 local Montana beers. Live music and food trucks (which happen to be one of my favorite things) will round out the event's offerings.
What's your top pick for spring in Montana? 
xo,
TT
PS: Special thanks to my pals in Yellowstone Country, SouthWest Montana, Central Montana, Missouri River Country and Southeast Montana for their help with this list. 
April 13, 2015
Related: Uncategorized