Narrowing down this list was no small feat, but here we have it—21 of the coolest places in Glacier Country. Now, go forth and experience AMAZING.
1. The Garden of One Thousand Buddhas
Find peace in one of Montana's most tranquil valleys just north of Arlee at the Garden of One Thousand Buddhas where you'll find, literally, one thousand Buddha sculptures. Stroll through the public park, botanical garden and Buddhist center. The location and architecture of the garden were born out of a prophetic vision that Tulku Sang-ngag Rinpoche had as a child in Tibet, and the Montana backdrop makes it all the more serene.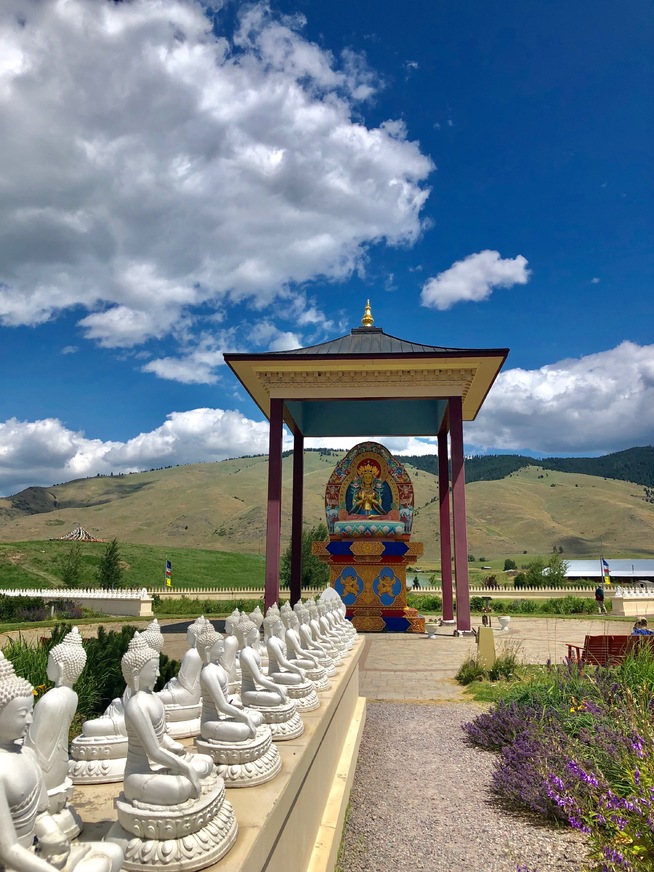 2. Koocanusa Sand Dunes
Ride the sand dunes in this large, open play area known as the Koocanusa Sand Dunes for motorbikes and off-highway vehicles (OHVs) located in the far northeastern part of the scenic Lake Koocanusa. You'll find several sand dunes and play pits that are only accessible when the water levels are low, late May through late June. Fun fact: The original city of Rexford is under the water, and when the water recedes, old concrete foundations are exposed.
3. Dixon Mercantile
Built in 1912 in Dixon on the Flathead Indian Reservation, the Dixon Mercantile is a historic building that's been through multiple transitions over the years and is now being used as a bakery hosting a super-delicious brunch. Stop in for some good eats Friday through Sunday, and take home mouthwatering breads and pies—which you'd be wise to reserve online in advance because they're that good.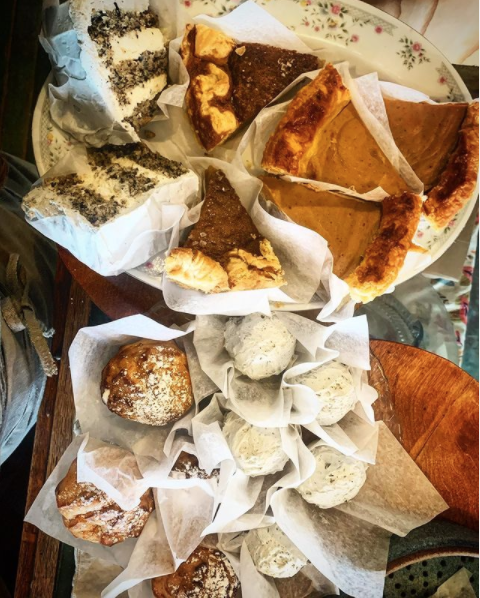 4. Kootenai Creek
Set out for one spectacular day hike along the scenic Kootenai Creek in the Bitterroot Valley and experience cascades, whitewater, clear pools and granite canyon walls. You can turn around anytime you'd like on this choose-your-distance out-and-back trail, but trekking 9 miles into the Kootenai Lakes is worth it if you're up for a backpacking adventure.
5. Thompson Chain of Lakes State Park
Halfway between Kalispell and Libby lies a water enthusiast's paradise. Thompson Chain of Lakes State Park covers 3,000 acres and offers shoreline access to 18 lakes along U.S. Highway 2. Anglers, boaters, water skiers and swimmers will be thrilled by the opportunity to play in these pristine waters surrounded by impressive forests of larch, Douglas fir and ponderosa pine.
6. St. Ignatius Mission
At the base of the majestic Mission Mountains on the Flathead Indian Reservation, St. Ignatius is home to the St. Ignatius Mission. A National Historic Site, the mission was built in 1891 by American Indians and Jesuit missionaries. Adorning the mission's walls and ceiling are 58 hand-painted murals by Brother Joseph Carignano—a self-taught artist who worked as the mission cook and handyman years ago.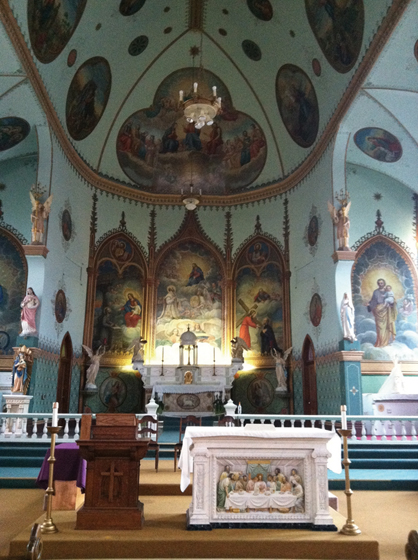 7. Harpers + Blanchard Lake
Camp along the beautiful Clearwater River at Harpers Lake or neighboring Blanchard Lake. You'll find 14 campsites close to the road, offering easy fishing access and a gravel boat launch. The lake is located 31 miles east of Bonner—from State Highway 200, turn north on State Highway 83 for 2 miles. This recreation site is ADA Accessible.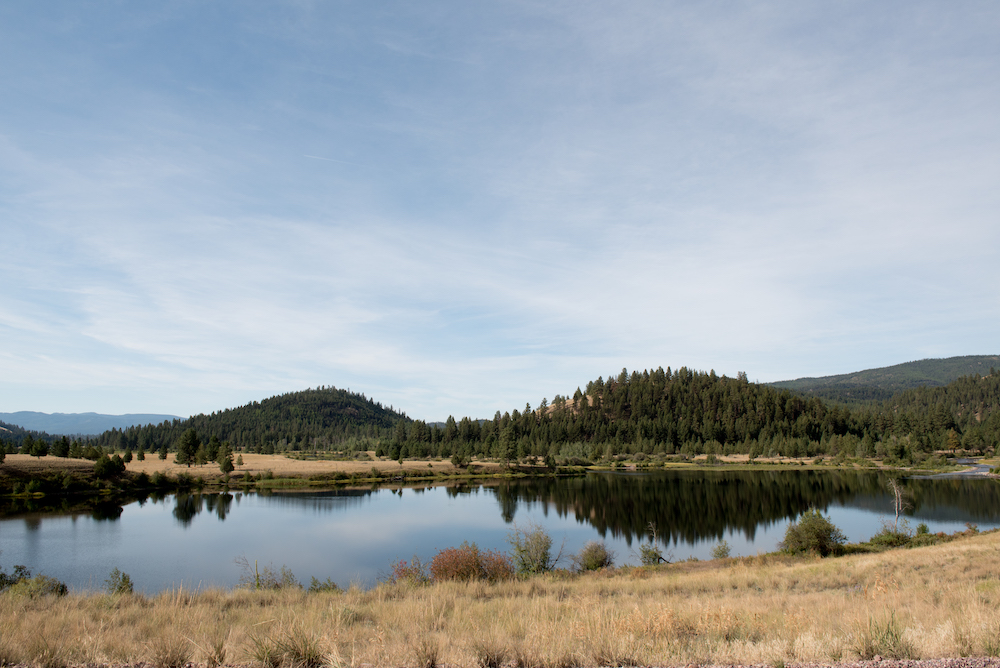 8. Two Sisters Cafe
"Aliens Welcome" reads the roof of this whimsically decorated eatery in Babb. And if that's not enough to draw you to Two Sisters Cafe, the food sure will. Award-winning, formally trained chef Beth Higgins and her sister Susan have been dishing up locally sourced fare on the Blackfeet Reservation next to Glacier National Park since 1993. Try their fresh-baked huckleberry pie—it's off the charts! If you're too early for dinner, swing by for coffee and a breakfast treat at their coffee stand, Two Sisters Coffee.
9. The Shire of Montana
Book a unique and unforgettable stay at Montana's Hobbit House! The Shire of Montana is a luxury vacation rental cabin in Trout Creek, fashioned after the houses from "The Hobbit." The shire offers a one-of-a-kind lodging experience full of magic and imagination.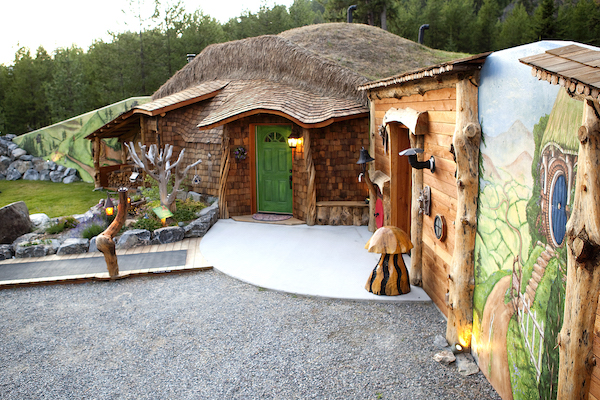 10. Redsun Labyrinth
Walk the Redsun Labyrinth in Victor as part of a meditative journey, and bring a stone to leave in the pattern. Located in a serene grassland meadow with views of the spectacular Bitterroot Mountain Range, the labyrinth is 108 feet in diameter, making it one of the largest in the United States. The total walk in and out is 4/5 of a mile and almost 200 lavender plants encircle the inside of the base.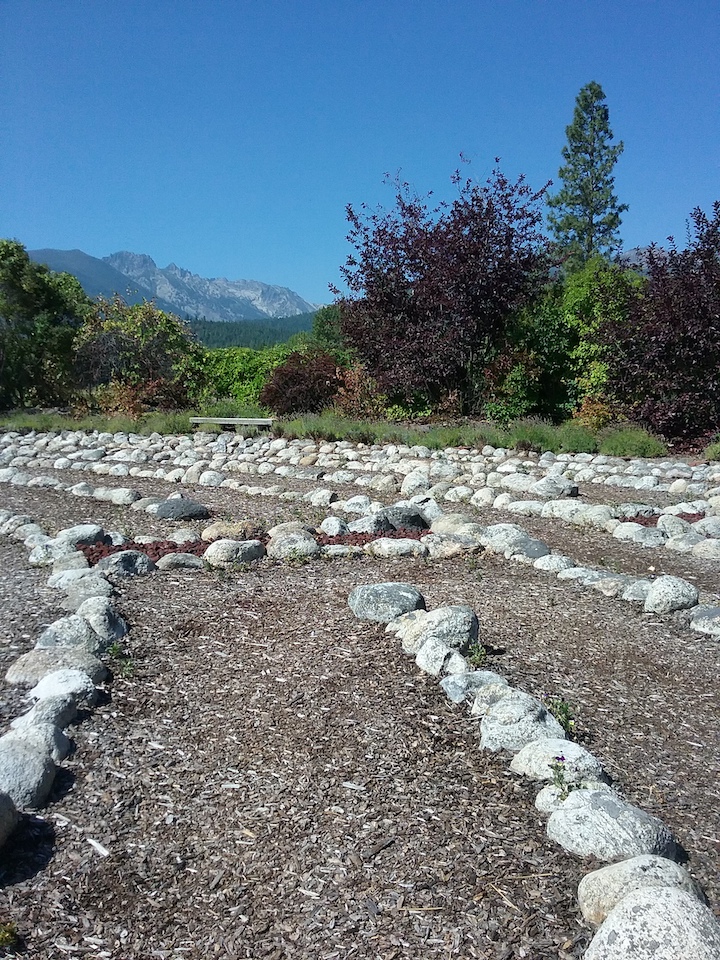 11. Western Cider
With Montana ranking No. 2 in the nation for breweries per capita, it's no surprise that our hard cider game is also strong, and that most definitely includes Western Cider. Stop into their Missoula taproom and try the Poor Farmer, their flagship easy-going hard cider. For a wildly good time, try the Double K Wild Ride. Pair your cider with a cheese board or dinner from a rotating selection of food trucks and call it a day well spent.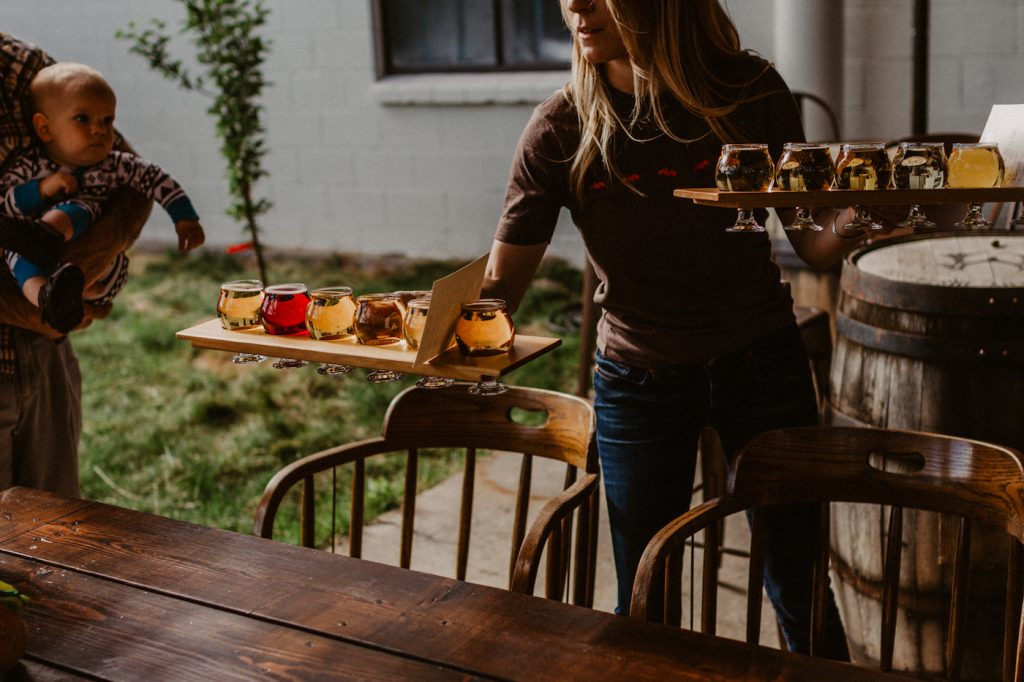 12. Alberton Gorge
Montana's premier whitewater locale, Alberton Gorge is the go-to spot for some raging whitewater fun. The Gorge is a beautiful steep-walled canyon section of the Clark Fork that makes for the perfect hot-summer-day trip. Plan a trip with a local river guide service like Adventure Missoula and bring the whole family for a Montana whitewater experience.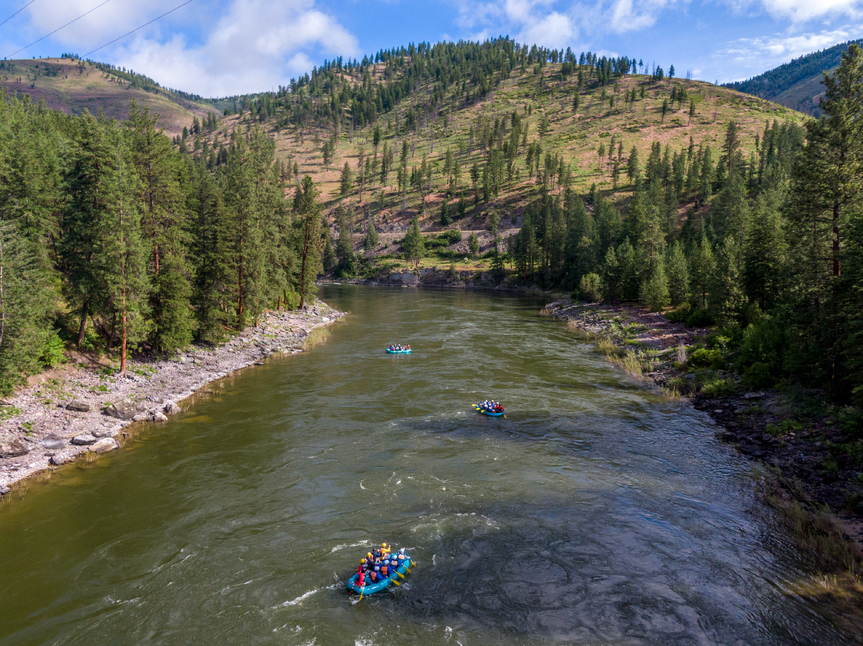 13. Bitterroot Trail
Bike the Bitterroot Trail, approximately 50 miles from Missoula to Hamilton, and explore the charming small towns along the way. This paved path parallels the rugged Bitterroot Mountains along the Bitterroot River. Experience all the charm, wonder and adventure that Western Montana offers as you ride along this popular trail.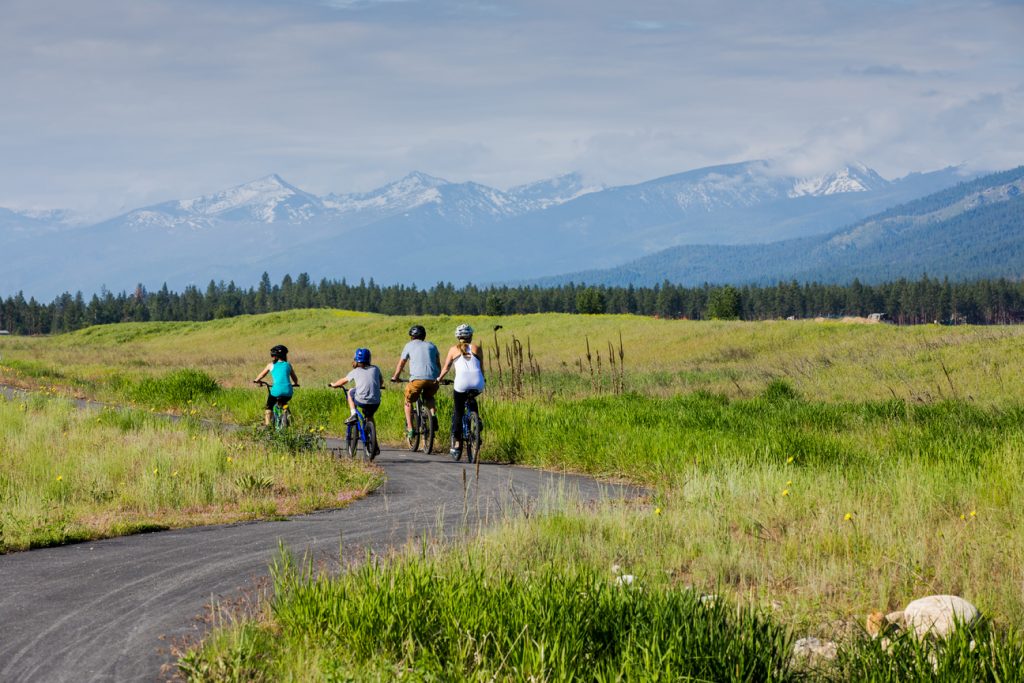 14. Holland Lake + Falls
This 3.3-mile popular out-and-back day hike near Condon offers jaw-dropping views of Holland Lake and stunning falls . Follow the shoreline of Holland Lake and gradually climb to the base of the falls to cool off in the mist before hiking back down.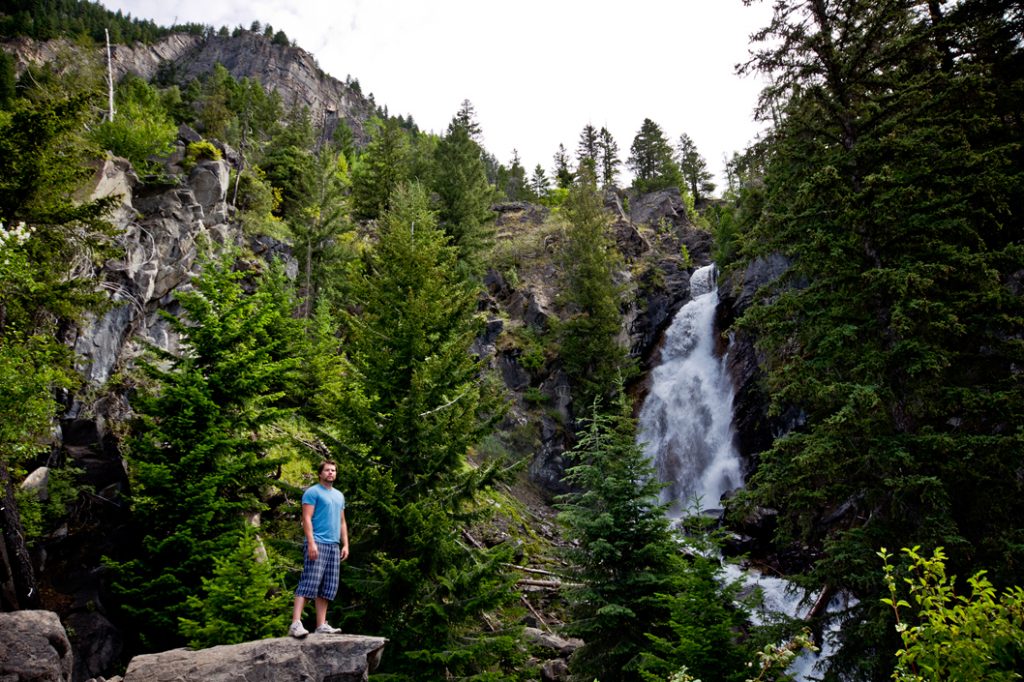 15. Rockin Rudy's
There's no place like it. Rockin Rudy's is Missoula's "go-to stop for everything you never knew you needed." From jewelry to journals and T-shirts to toys, this unique gift shop is the perfect spot to pick up something to remember the eccentric little mountain town of Missoula by.
16. Blackfoot River: Thibodeau Falls to Johnsrud
This summer-fun river run has been keeping locals and visitors cool for years. Pack as many tubes and tubers in your vehicle as you safely can—don't forget a tube for your cooler full of river beverages—and head to the put-in for a float down one of Montana's most famous rivers.
17. Purple Mountain Lavender
Established in 2004, Purple Mountain Lavender overlooks beautiful Flathead Lake in Lakeside. This family-owned business boasts over 1,500 plants and 35 varieties of lavender, and offers an assortment of lavender products (like oil, bundles, hydrosol and sachets) and workshops during the summer months. Sign up for events and workshops including Wreath-Making, Teddy Bear Day, Lavender Oil Distillation Demo, CALM Down Day, Top Ten Ways to Use Lavender, and more. By appointment only.
18. KettleHouse Amphitheater
"A natural place for music," the KettleHouse Amphitheater is located on the banks of the legendary Blackfoot River. For concertgoers and artists seeking a unique outdoor live-music experience, there are few venues that top it. Located adjacent to the award-winning KettleHouse Brewing Company, the 4,000-capacity amphitheater provides a distinctive Montana concert setting.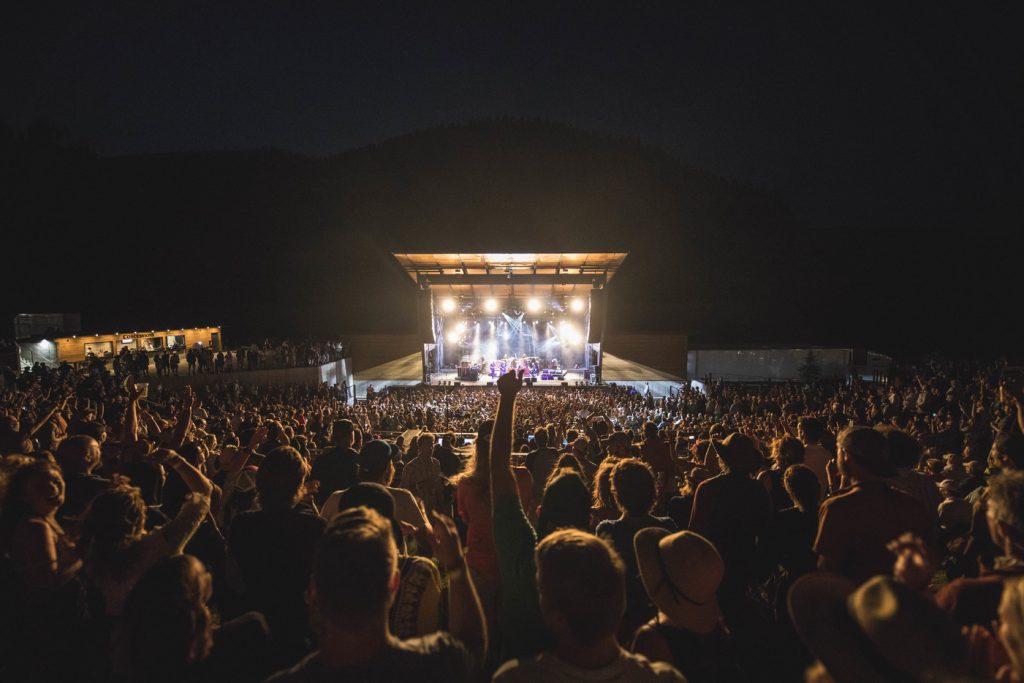 19. Bibler Gardens
Bibler Gardens is a gorgeous display garden in Kalispell, with extensive gardens, including ponds with swans, waterfalls, sculptures, arboretum and a log stable. The Bibler home has also been preserved and features 18th and 19th century art and furnishings, as well as an outstanding Persian antique tribal rug collection completed in 2011, and an important collection of Cape Dorset Inuit sculpture and prints. Public tours of the Bibler Home and Gardens are conducted at least twice annually, in the spring and summer.
20. Biga Pizza
Yes, this pizza place is so good we've added it to this exclusive list. Biga Pizza in downtown Missoula is a favorite of locals and visitors alike, wood-firing innovative and traditional pies with locally sourced ingredients. Do not leave Missoula without trying the Flathead Cherry pizza at Biga.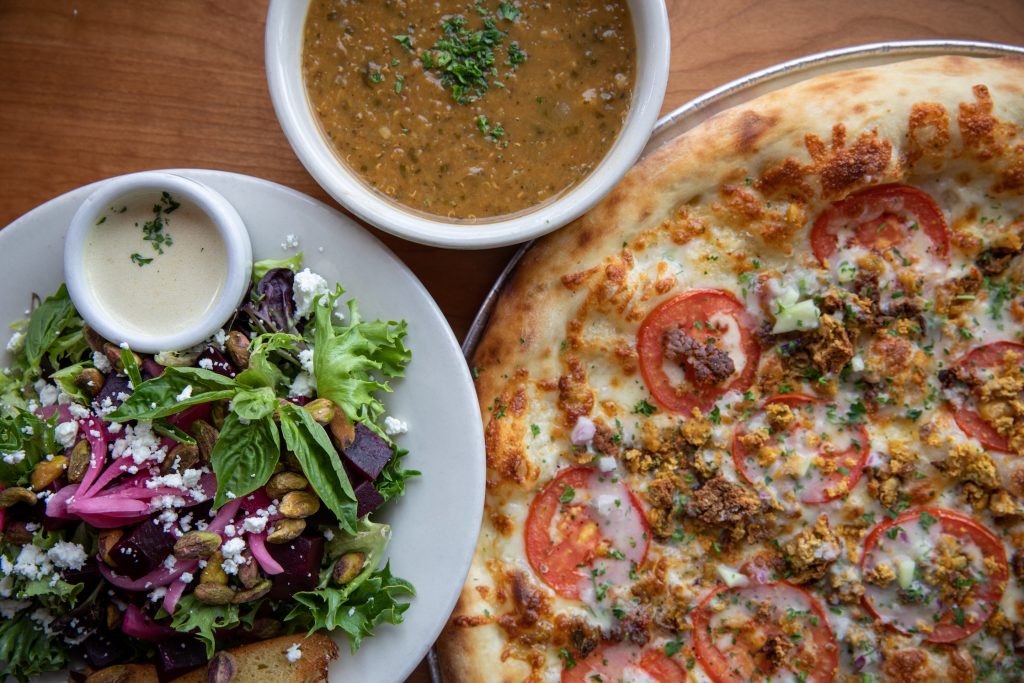 21. Discovery Bike Park
Located on the backside of Discovery Ski Area, Disco Bike Park is a downhill rider's dream designed for all levels with lift-served access featuring flow-style trails. The park drops riders approximately 1,050 vertical feet. Built-in features include wall rides, bridges, jumps, logs and drops. For riders wanting to power themselves up the mountain, the trail-use-only ticket is just $8, or jump on the Silver Chief Chairlift for $38.
Please note, we ask that all our visitors and residents recreate responsibly by being mindful of the following: practice physical distancing; know before you go; plan ahead; play it safe; leave no trace and build an inclusive outdoors. Take the Tourism Pledge to travel responsibly in Glacier Country.
July 12, 2021
Related: Arlee, Babb, Biking, Bitterroot Valley, Cideries, Concerts/Music Festivals, Condon, Dining, Dixon, Kalispell, Lakeside, Missoula, Montana, Outdoor Fun, Shopping, St. Ignatius, Stay, Trout Creek, Vacation, Victor, Water Fun