In the velvety, rolling foothills just east of Glacier National Park, the culture and traditions of the American Indian thrive. The largest community on the Blackfeet Indian Reservation, Browning, Montana is home to the state's biggest tribe—the Blackfeet Nation. Museums, shops, galleries and annual celebrations preserve the Blackfeet way of life, and give travelers an authentic glimpse into their heritage.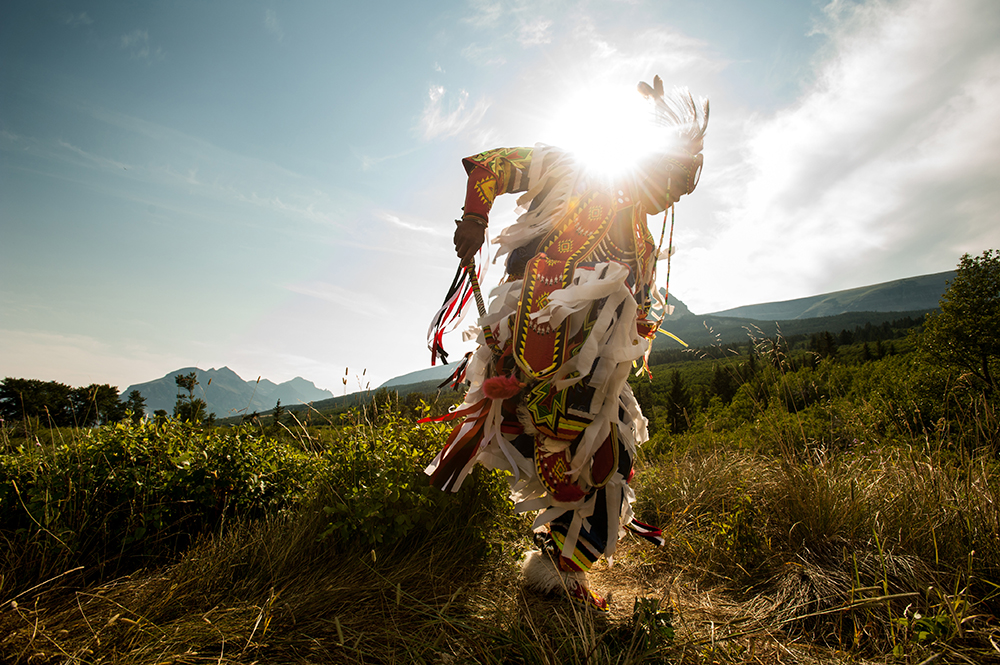 NORTH AMERICAN INDIAN DAYS
Experience one of the largest gatherings of U.S. and Canadian tribes, featuring traditional games and dancing, a pow wow, and horse relay races. Every summer for four days during the second week of July, Browning hosts this authentic American Indian celebration.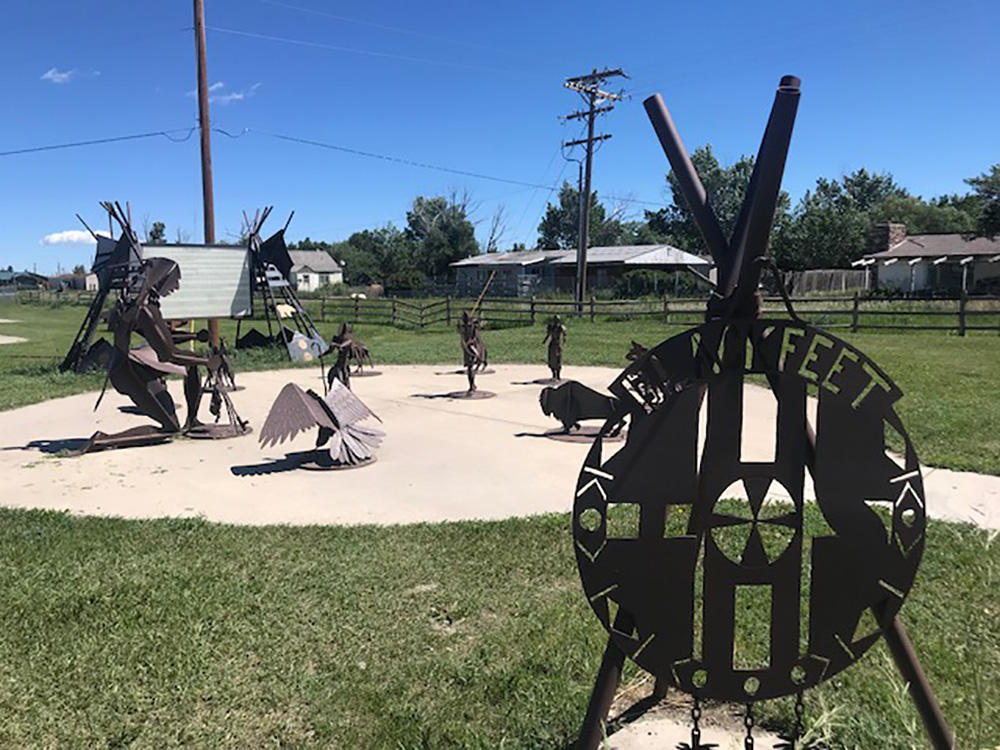 HEART BUTTE INDIAN DAYS
Witness four days of traditional American Indian regalia, dancing and drumming, plus a parade, pow wow, stick game tournament and other traditional activities. Heart Butte Indian Days are held annually the second week of August in Heart Butte, just 26 miles south of Browning.
PONOKAMIITAA RELAY RACES
Head to Browning's Charging Home Stampede Park for the unique and lively Indian relay races where loyal fans gather to cheer on their favorites. 2018's first annual event was a roaring success and 2019 dates will be announced soon.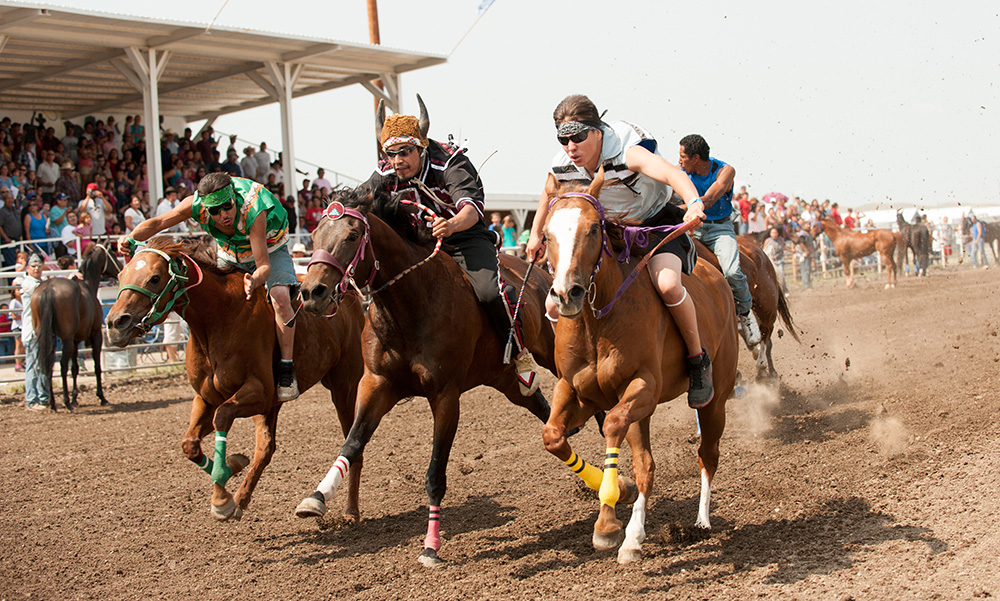 CHIEF MOUNTAIN
Take in the unique shape of one of Montana's most majestic mountains, also believed by the Blackfeet to hold special powers. This natural landmark bordering Glacier National Park and the Blackfeet Reservation provided a cultural center for many tribes, and today makes for a scenic day trek for experienced hikers. The views from the summit are nothing short of spectacular. Visitors traveling along Chief Mountain Highway will be able to see the peak from afar.
FISHING + HUNTING ON TRIBAL LANDS
Anglers, hunters and outdoor enthusiasts find solitude and serenity on the Blackfeet Indian Reservation, but make sure you are up to speed on rules and regulations for recreating on tribal lands before you head out for some much needed R&R.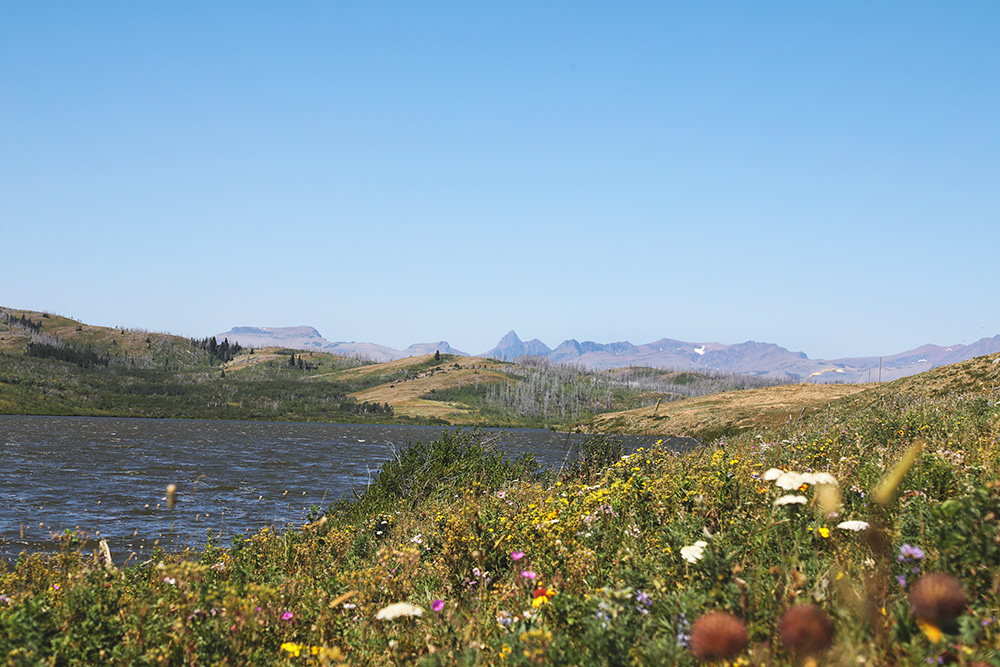 BLACKFEET HERITAGE CENTER & ART GALLERY
View the works of more than 500 American Indian artists and craftspeople from 19 different tribes, including beadwork, jewelry, quillwork, pottery, rugs, kachinas, moccasins, carvings, bronze work and sculptures, plus baskets, rawhide and horse hair work, drums, dolls and hides at the Blackfeet Heritage Center & Art Gallery. Fine art exhibits include original watercolors, acrylics, oils, wood relief and prints. Also find commemorative coins and a complete baby Tyrannosaurus skeleton.
FAUGHT'S BLACKFEET TRADING POST
Take home a piece of Montana. Authentic American Indian souvenirs and gifts can be found at Faught's Blackfeet Trading Post. Choose from clothing—including American Indian clothing and western wear—books, pictures and prints, lotions, beading supplies and many other authentic Montana-made American Indian arts and crafts.
LODGEPOLE GALLERY + TIPI VILLAGE
Spend the night in a tipi! Browning's Lodgepole Gallery & Tipi Village offers unique lodging in the foothills of the breathtaking Rocky Mountains. Stay in a real teepee complete with a fire ring, explore the prairie, tour buffalo jump sites and teepee rings, and meet the village's herd of Spanish Mustang horses. The Lodgepole Gallery displays contemporary and traditional fine art, including Blackfeet art and intricate Blackfeet beadwork.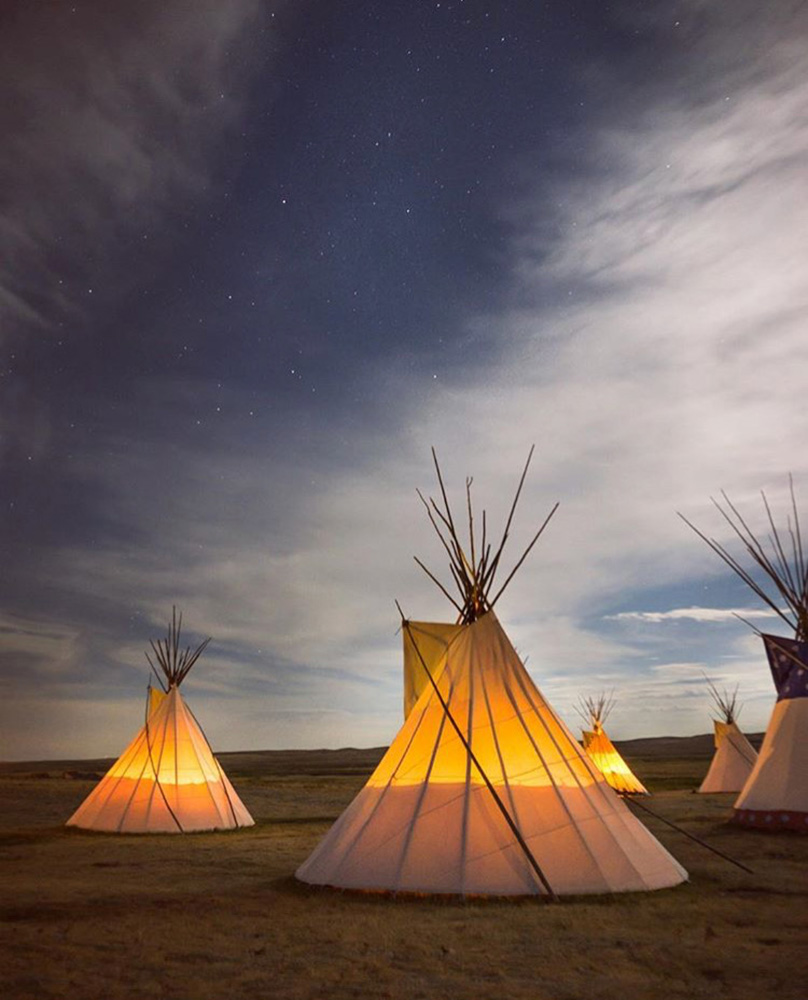 GLACIER PEAKS HOTEL + CASINO
Hit the jackpot in the heart of Blackfeet Country. Montana channels Las Vegas at Glacier Peaks Casino, where locals and visitors enjoy some of the largest payouts in the state. Glacier Peaks is open 24 hours, seven days a week and offers more than 500 machines, blackjack, craps, poker, roulette and more, plus a full-service bar, fine dining and modern accommodations.
WESTERN CURIOS
This Browning mainstay has been a popular visitor attraction for years. At Western Curios you'll find Blackfeet and Glacier Park logo souvenirs, moccasins, local crafts, Made in Montana items—including our beloved huckleberry products—breads, spices and Montana Silversmith jewelry.
MUSEUM OF THE PLAINS INDIAN
Discover the rich, historic and diverse arts of Northern Plains Tribal peoples at Browning's popular Museum of the Plains Indian. The museum's fascinating and educational exhibits include historic clothing, horse gear, weapons, household implements, baby carriers and toys, to name just a handful. The gift shop features fine American Indian jewelry.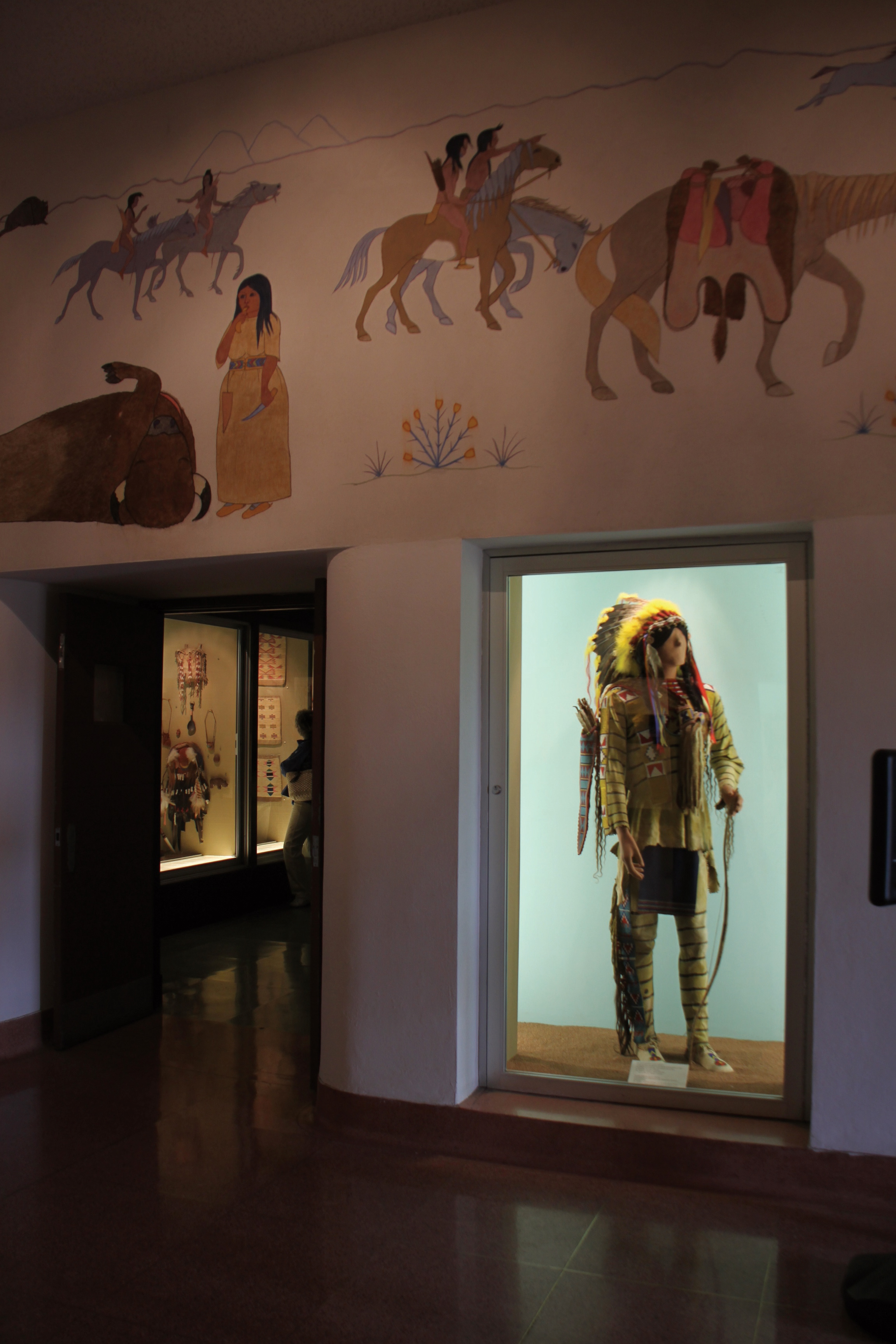 SCENIC DRIVES
Highway 2 from Browning to East Glacier Park really holds its own, especially if you're thinking about beating the crowds and saving the Going-to-the-Sun Road for another day. You'll find 14 miles of stunning scenery, and there's just something quite awesome about driving towards the majestic peaks of Glacier National Park. Along the way, spot the Blackfeet's own herd of bison.
Highway 89 from Browning to Saint Mary Lake makes for an unbelievably stunning drive that picks up the east end of the jaw-dropping Going-to-the-Sun Road. Stay and play at the awe-inspiring lake, or continue on to crisscross Glacier National Park via one of the most beautiful drives in the U.S.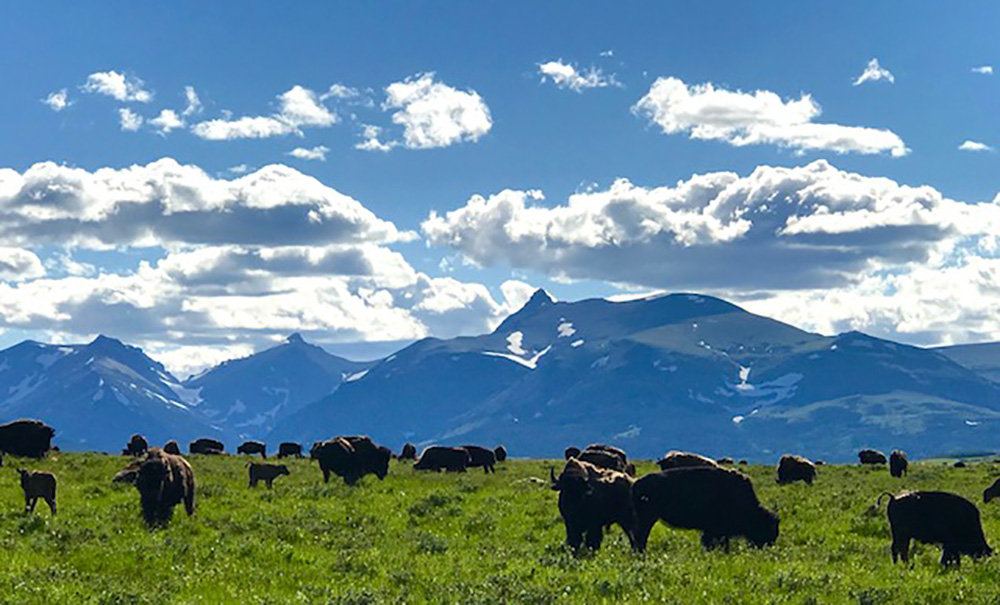 September 13, 2018
Related: American Indian, Arts and Culture, Blackfeet Indian Reservation, Blackfeet Nation, Browning, East Glacier Corridor, Events, Family Fun, Film, Getting Around, Glacier National Park, Indoor Fun, Montana, Museums, Outdoor Fun, Road Trips, Shopping, Stay, Vacation