The Blackfeet have occupied the Rocky Mountain region for thousands of years and are made up of four bands—North Piegan, South Piegan, Blood and Siksika, though members of the Blackfeet Nation in the U.S. primarily descend from the South Piegan. Every year during the second week in July, the Blackfeet Tribe celebrates North American Indian Days (NAID)—one of the largest gatherings of U.S. and Canadian tribes. Come witness Blackfeet traditions and get a captivating glimpse of Blackfeet culture at this unforgettable event.
NAID events take place at Stampede Park in Browning, the largest community on the Blackfeet Reservation, just east of Glacier National Park. The celebration includes dancing and drumming, a kids rodeo, two days of PRCA rodeo, Indian relay races, stick games, a carnival, parade, vendors and more.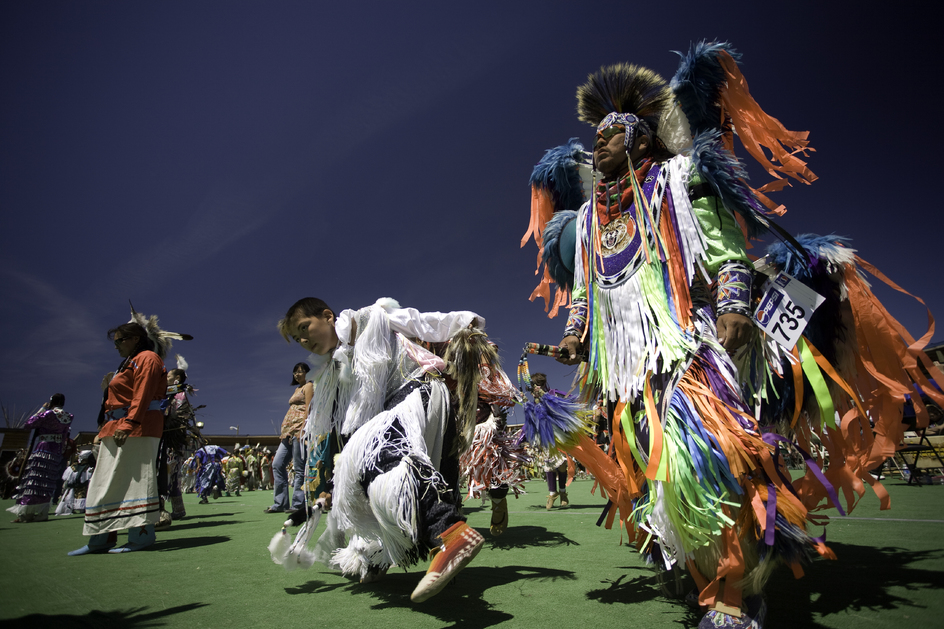 If you plan to attend the celebration, consider camping at one of the Blackfeet Campgrounds: Chewing Black Bones, on the shores of St. Mary Lake, with space for RVs and large groups; Duck Lake, with RV hookups and perfect for anglers interested in Montana lake fishing; Red Eagle, a primitive pine-forest campground north of East Glacier Park; and Buffalo Calf, a small campground for those looking for a little more privacy and a glimpse of the Blackfeet Buffalo Herd. Trip tip: Opening this summer alongside Buffalo Calf Campground is a Blackfeet Tourism visitor center.

You can learn more about the Blackfeet Tribe by visiting the Museum of the Plains Indian and nearby shops and galleries, like Native Life in Browning, where you'll find unique gifts made by local artisans. For area eats, try Sunflower Eats and Sweets in Browning, or head 15 minutes east to The Peak Restaurant, a tribally owned eatery in East Glacier Park.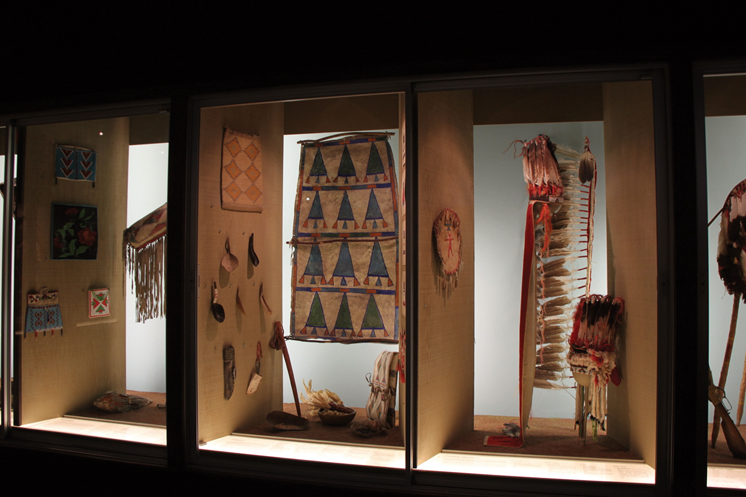 If you'll be recreating in the area and need a shuttle, book a ride with Backpacker's Ferry (based out of East Glacier Park). They also offer personalized sightseeing tours for an intimate look at the land surrounding Glacier National Park, including a look within the Blackfeet Nation. In addition, you might consider a Blackfeet cultural hike with Iron Shield Creative to hear the cultural historic stories of the landscapes, told by tribal members. Choose from a variety of full and half-day hikes, all based around indigenous stories and the natural world. Come prepared for trail hiking, and contact Iron Shield in advance if you have questions. Please note, a $20 Blackfeet National Conservation/Recreation permit is required when hiking on Blackfeet tribal lands. You can purchase one here and learn more about respectful travel on tribal lands here.
Please note: We ask that all our visitors and residents Recreate Responsibly by being mindful of the following: know before you go; plan ahead; play it safe; leave no trace; tread lightly; and help build an inclusive outdoors.
July 3, 2023
Related: American Indian, Babb, Blackfeet Indian Reservation, Blackfeet Nation, Browning, Dining, East Glacier Corridor, East Glacier Park, Events, Guided Tours, Montana, Museums, Outdoor Fun, Rodeos, Shopping, Stay, Summer Fun, Uncategorized, Vacation