Montana is the fourth largest state by area with a population of just over 1 million people, which makes us one of the least dense states. We actually have more cows than residents, at about a 2.5 to 1 ratio. This is one factor that has shaped our communities and outdoor spaces. In Western Montana, creativity thrives, local businesses are supported and outdoor spaces are treasured. We've created, protected and dreamt up vibrant, quirky and unique spaces to experience Montana's incredible landscape. Whether it's an outdoor art walk, a mountaintop observatory or a Buddhist shrine, outdoor recreation intertwines with art and culture, leisure and amazement here, in an area of inclusivity and diversity.
MISSOULA OUTDOOR ART
Missoula is a vibrant university town brimming with creativity and color. Embark on a self-guided art tour, find rotating outdoor murals by regional artists in Missoula's alleyway gallery, Allez!, or stop by the Missoula Art Museum's outdoor Art Park to view folk-inspired sculptures of animals. Then, head over to the University of Montana campus for permanent works by artists like Jay Laber, David Secrest and Rudy Autio.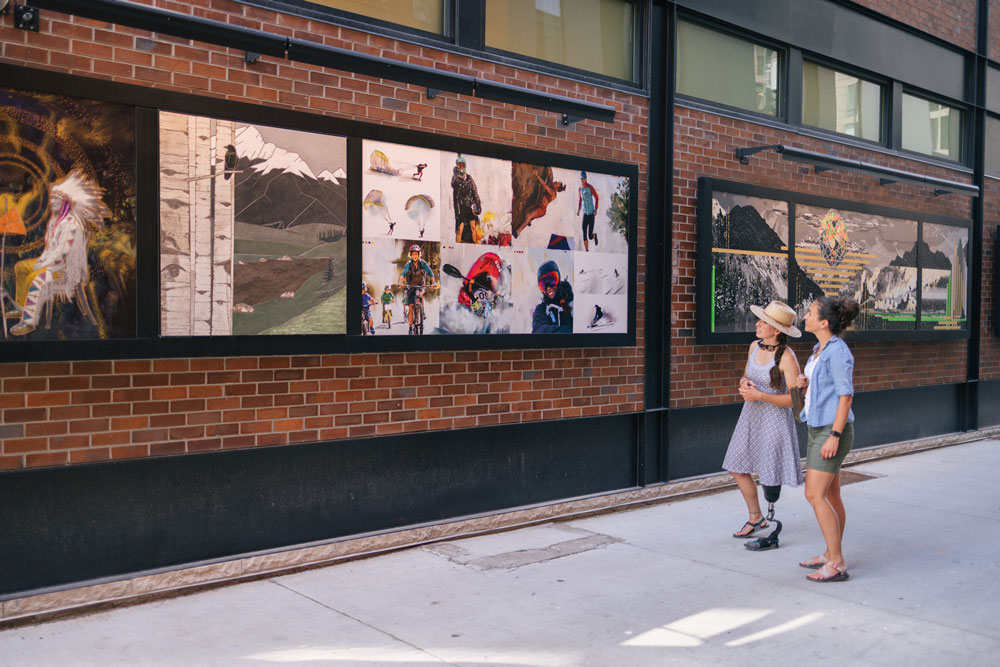 BLUE MOUNTAIN OBSERVATORY
In Missoula, the Blue Mountain Observatory sits atop Blue Mountain about 30 minutes from the heart of downtown Missoula, a perfect distance for minimal light pollution. The University of Montana astronomers host public shows in the summer, pointing out star clusters, distant galaxies and nebulae. They are happy to discuss current discoveries and any questions you have. Bring a blanket and bundle up—a treasure trove of stars and sweeping views of the Milky Way await.
WANDER CAMP GLACIER
In Coram, glamp 10 minutes from the west entrance of Glacier National Park at Wander Camp Glacier, hidden away among 40 acres of pine forestland, mountain meadows and a private pond. Enjoy the communal dining space to mingle and visit. Book activities directly through Wander Camp—they have a weekly reoccurring hikes, like the Tuesday Highline Trail hike or Friday Iceberg Lake hike.
WILDERNESS CLUB
Located on 550 acres, the Wilderness Club Resort offers luxurious accommodations with breathtaking views and a large selection of activities. Known for its golf course—designed by golf legend Nick Faldo and ranked the No. 1 golf course in Montana by Golfweek—other resort activities include pickleball, croquet and lawn games, to name a few.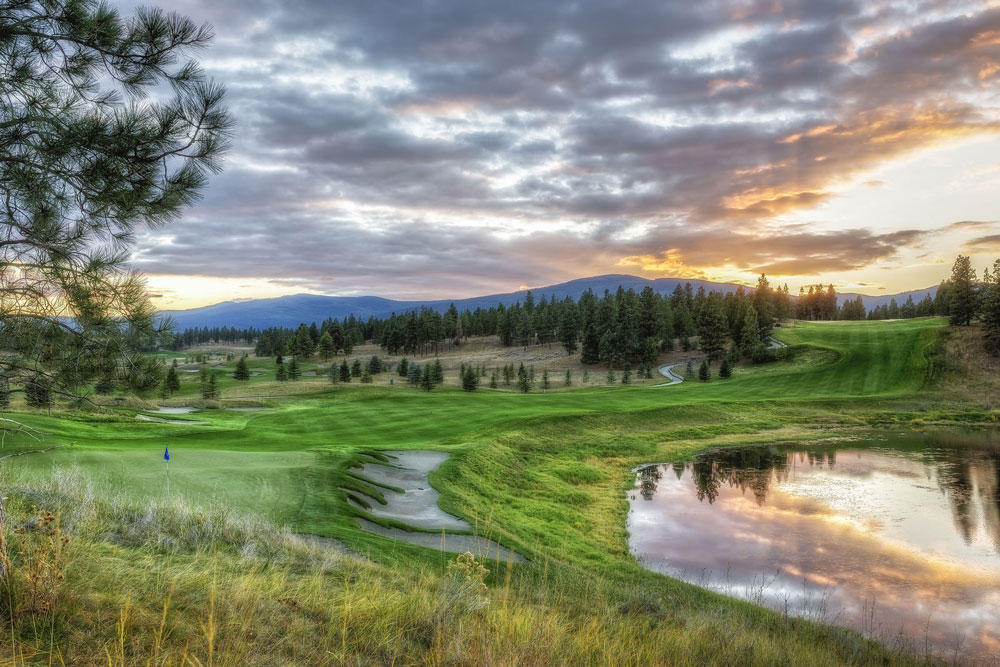 ALBERTON ORCHARDS
In Alberton, experience glamping or a luxurious cabin stay at Alberton Orchards. Make it an agritourism stay and delve into farm life. Immerse yourself in the orchard by opting to pick apples, berries and herbs—which you're welcome to take and bake. Stroll the vineyard, perfect for a picnic with a glass of wine. Or if you're feeling more adventurous, go horseback riding, hop on an ATV, or take to the river for a whitewater rafting trip.
ROSS CREEK CEDAR GROVE
You may or may not be surprised to hear this, but some of the country's largest cedar trees live here, standing tall and reaching wide at Ross Creek Cedar Grove near Heron. The grove is 100 acres in size, where 1,000-year-old trees grow up to 8 feet in diameter. A mile-long interpretive walking trail explains the area's ecology and history.
GARDEN OF ONE THOUSAND BUDDHAS
The Garden of One Thousand Buddhas in Arlee sits against the backdrop of the stunning Mission Mountains. Visitors can stroll through the Buddhist center, botanical garden and public park where you'll find literally one thousand Buddha sculptures. The location and architecture of the garden were born out of a prophetic vision that Tulku Sang-ngag Rinpoche had as a child in Tibet.
MONTANA'S EAGLE EXPERIENCE
In the stunning Clark Fork Corridor, get up close and personal with Montana's native (and non-native) raptors. Montana's Eagle Experience's mission is to provide hands-on educational opportunities that foster a connection between people and nature. Visitors can make an appointment for a raptor meet-and-greet or participate in a Nature in Focus session for photographers and artists.
BIBLER HOME & GARDENS
A hidden gem in Kalispell and available for tour by appointment, Bibler Home & Gardens is a display garden encompassing four aces. In the garden you'll find walkways that weave by waterfalls, sculptures, an arboretum, a log stable and ponds with swans. Inside the Bibler home you'll find 18th and 19th century art and furnishings, an extensive antique Persian tribal rug collection, and a collection of Cape Dorset Inuit sculptures and prints.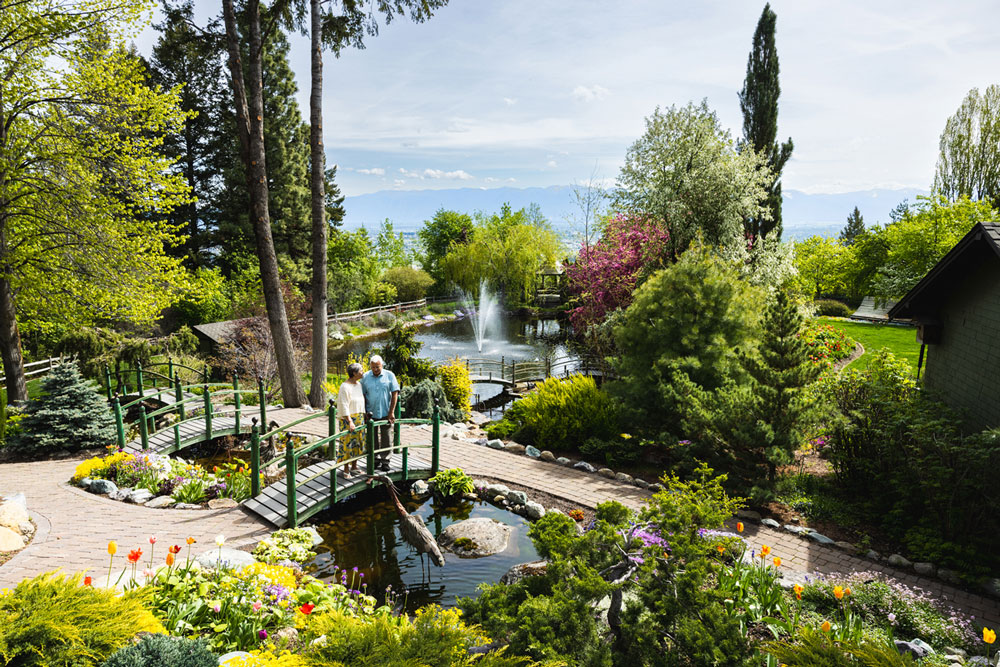 STONEHENGE AIR MUSEUM
Visit Stonehenge—well not the original one found in England but a replica—at the Stonehenge Air Museum in Fortine. After walking around the replica, peruse the vintage aircraft collection, including the world's only flight-ready Mk 47 Seafire.
Please note: We ask that all our visitors and residents Recreate Responsibly by being mindful of the following: practice physical distancing; know before you go; plan ahead; play it safe; leave no trace; tread lightly; and help build an inclusive outdoors.
May 15, 2023
Related: Alberton, Arlee, Arts and Culture, Camping/RVing, Coram, Eureka, Family Fun, Fortine, Golfing, Heron, Kalispell, Missoula, Montana, Noxon, Outdoor Fun, Spring Fun, Stay, Summer Fun, Vacation