We've been spotlighting remarkable people who call Western Montana home. Our next notable person is Nancy Cawdrey, whose vibrant contemporary paintings capture the spirit of the West. If you've visited Glacier Country you've likely seen one of her beautiful pieces. Nancy brilliantly combines texture with vivid colors in her whimsical ink-on-silk paintings, which reflect the bold vision of an artist who has lived in Montana for more than 40 years. Nancy currently resides in Whitefish, but her artwork draws inspiration from places she lived growing up, ranging anywhere from Syria to Germany. As an adult, Nancy studied art in Paris and continued to hone and expand her skills while living in England and then the Middle East. Her art style is unique, and she works across multiple mediums using silk, watercolor, oil and woodblock printing. You can find Nancy's work in galleries in Arizona, New Mexico, Jackson Hole and Montana. In Whitefish, the Nancy Cawdrey Gallery & Lounge features her work as well as the work of more than a dozen artists portraying the colorful spirit of the West through landscapes, florals and wildlife. 
Q. At what age did you start painting?
A. I started with a crayon box like many, at probably age 3 or 4, tore the paper off each crayon and went for it. I have painted for as long as I can remember.
Q. How do you decide on your subject matter?
A. I paint what inspires me. When studying in France, I would paint watercolors of beautiful scenery, folks promenading, chateaux along the Loire River, etc. Living in England for six years, garden scenes appealed to me. Eventually, an extended stay in Italy 25 years ago prompted me to work on oil "plein air" paintings. My house is full of them!
Q. What is your favorite medium?
A. We moved to Thompson Falls, Montana, in 1978, and I was struck by its expansive big sky. Living on the edge of half a million acres of wilderness, wildlife was ever-present, and my close encounters with bears, mountain lions, moose and such compelled me to paint them! I love the large mammals best, including bison. When we moved to Bigfork in 2000, we lived on a slough where countless flocks of birds alighted: tundra swans, cedar waxwings, all species of ducks, blue heron, Canada and snow geese, and many more. What a wonderful treat it was for us to share our place with them.
Q. Do you work on multiple pieces at once, or focus on one piece at a time?
A. I work in various media, including silk painting, oil, watercolor, and acrylic as well as mixed media collage. I match my mood with the medium and subject matter, giving myself and my creative process ample opportunity! Some paintings come quickly, perhaps a few days of intense concentration. Others take more time and contemplation. I work on multiple pieces at the same time, moving from medium to medium, different subject matter and so on. I tend to be most creative in the first part of the day, and work at finishing pieces in the afternoon.
Q. From where do you get your inspiration and how has living in Western Montana impacted your art?
A. Living in Montana for the past 40+ years has been a HUGE inspiration for me, to be as big as I can as an artist.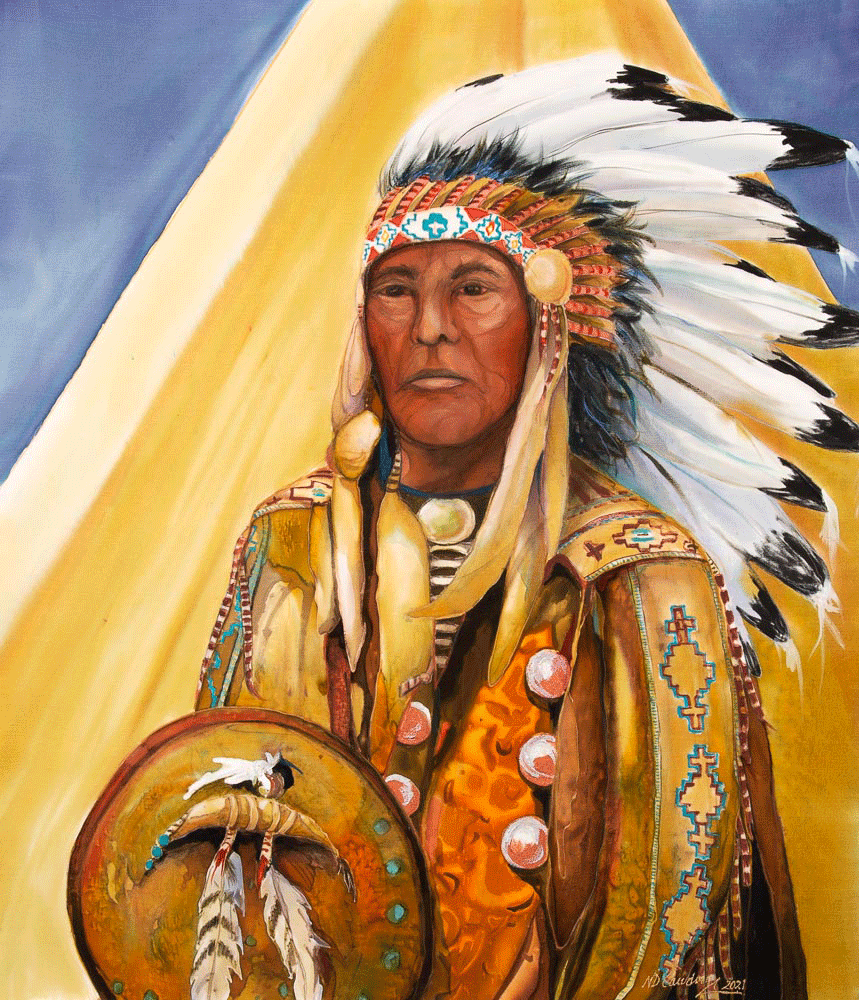 Q. Do you have a favorite Montana flower and wild animal?
A. I love Indian paint brush, and my favorite animal to paint is the bison.
Q. When you have a visitor, what's one location and/or one activity you always have them do?
A. When I have visitors, there are so many places to take them that I cannot choose one. I love walking along the Whitefish River and using the trail system. And, of course, Glacier Park is hard to beat.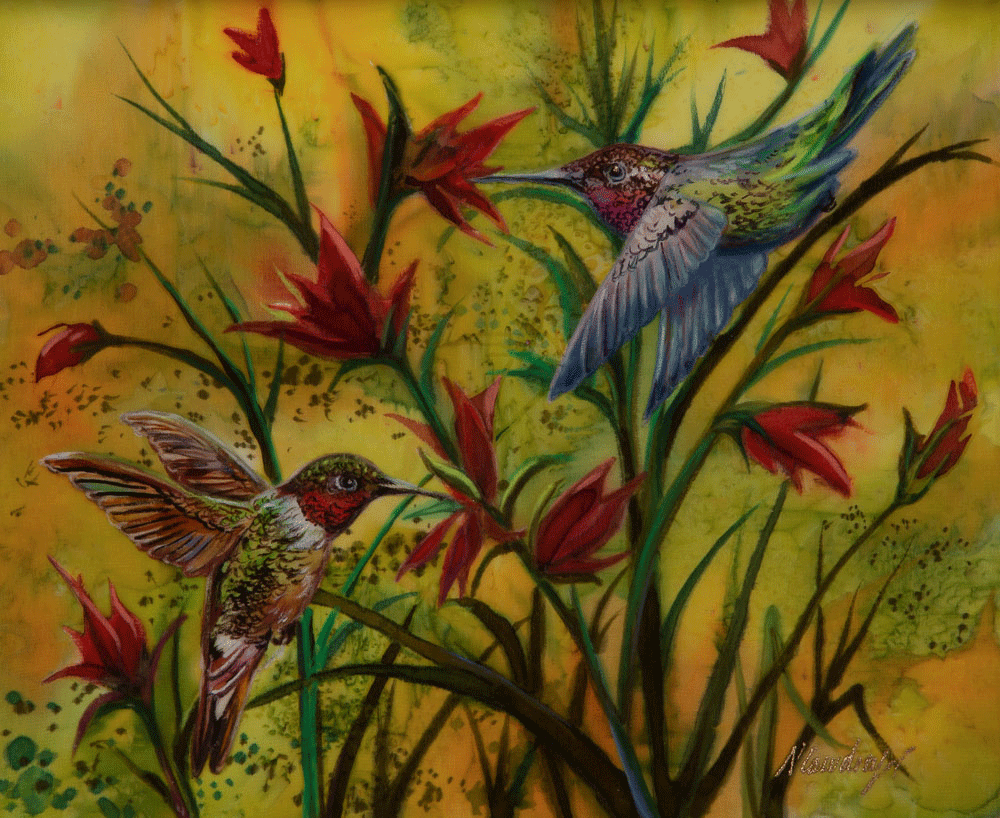 Q. What's your best advice for aspiring artists?
A. Put in 10,000 + hours, finish what you start, show people your work and find your voice as an artist. And get a good business mentor!
Please note: We ask that all our visitors and residents Recreate Responsibly by being mindful of the following: practice physical distancing; know before you go; plan ahead; play it safe; leave no trace; tread lightly, and build an inclusive outdoors. Travel responsibly by reviewing Western Montana COVID-19 information and guidelines at SafetyFirstMT.com.
October 11, 2021
Related: About, Arts and Culture, Bigfork, Montana, Whitefish