For our latest Western Montana Spotlight, we had the opportunity to speak with the director of the Garden of One Thousand Buddhas in Arlee, Montana. The Garden of One Thousand Buddhas is set in one of Montana's most tranquil settings—the Jocko Valley. Visitors can stroll through the public park, botanical garden and Buddhist center evoking enlightenment and awakening. The location and architecture of the garden was born out of a prophetic vision that Tulku Sang-ngag Rinpoche had as a child, and we sat down with his brother, Khen Rinpoche, to learn more.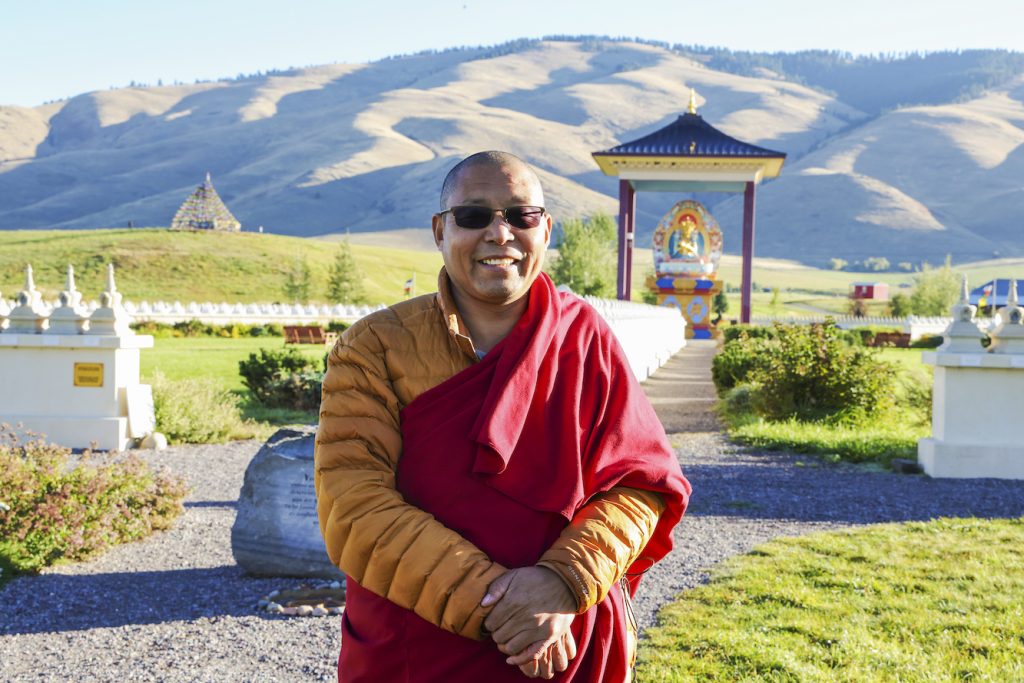 (Translated from Tibetan by Justin Kirkwood)
Q. When did you first visit Montana and what did you love best about Montana?
A. I first came to Montana around 2007 and I really, really love the natural environment of Montana, the forests, the mountains, the trees. And I really like the people in Montana because the people in Montana are very gentle and very relaxed, and wherever I go it seems like people wave to me and say hello. When I first came to Missoula I didn't speak much English and people would always stop their cars, even to just check and see if I needed anything, if I needed any help. So I felt there was something very special about this place. I'd be walking down the street and I'd look up at a sign and I'd be sitting there, kind of pausing, staring at the sign because I didn't know how to read it and people would stop their cars to make sure I didn't need some help with anything. And we're also very close to Glacier National Park and to a lot of hot springs, and I really love going to those places, too.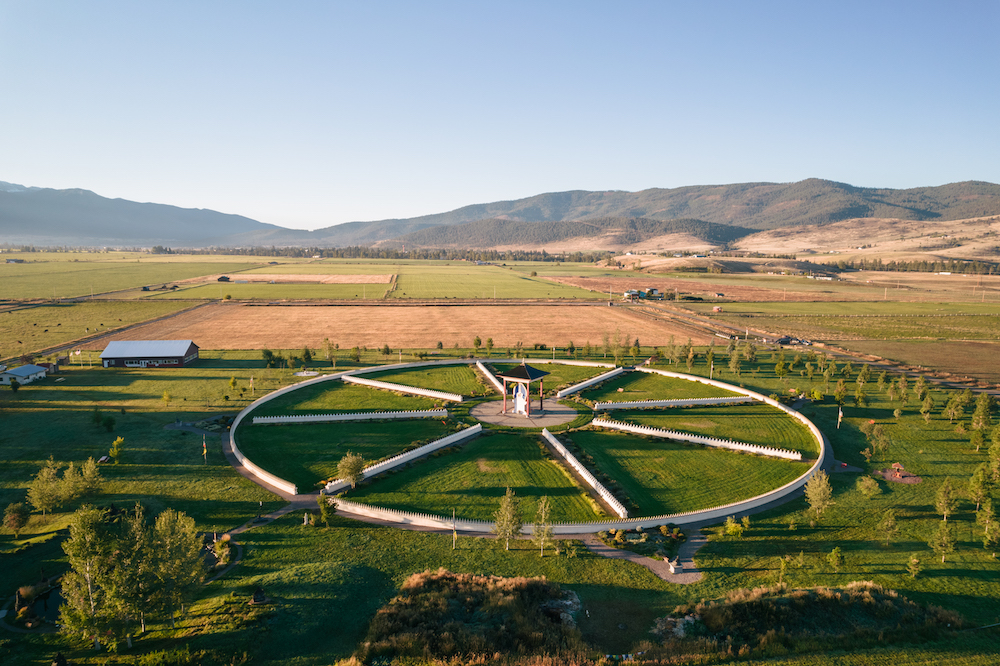 Q. How did your brother decide upon Arlee, Montana, as the location for the Garden of One Thousand Buddhas?
A. My brother, who is also my teacher, Gochen Tulku Sang-ngag Rinpoche—he first came to America and was spending some time in California and then came just one time to this area for a visit. And when he came here, he recognized this place, like the layout of the mountains and this valley and so forth. What he was recognizing was a vision he had as a young child. He really wanted to go to America (this is when he was in Tibet) and one night he had a dream about what America looked like and he saw these mountains. So when he came here he thought he recognized this place, and that's how they decided on this place. So he really recognized these two big hills behind us here and then off in the distance there's a design in the side of that mountain that they call "the dancing child" and he recognized those features of this valley.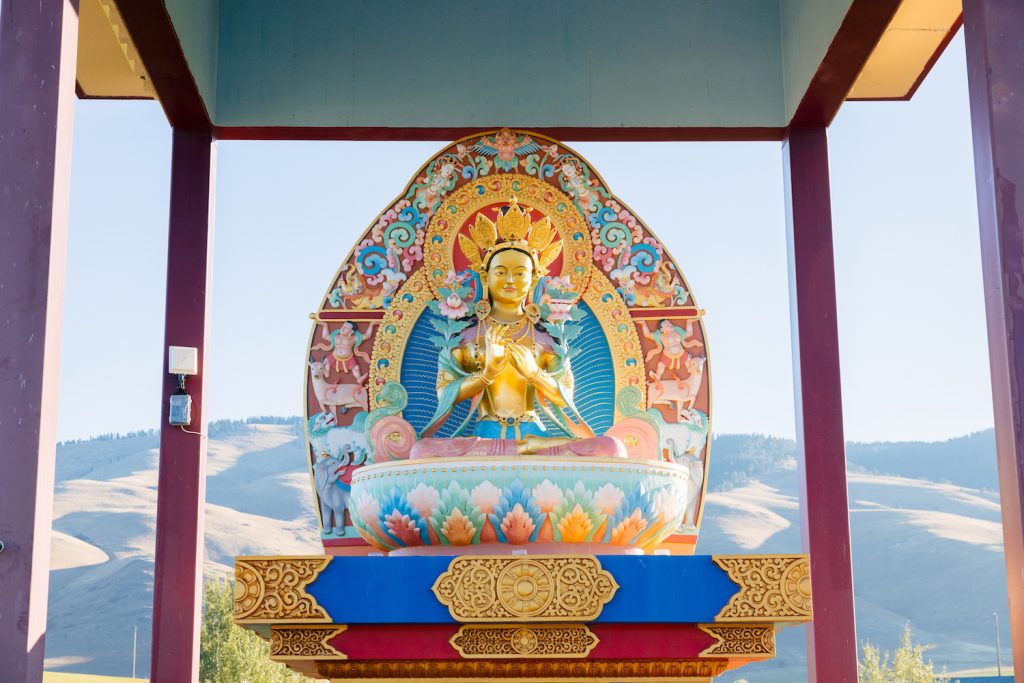 Q. What feedback have you received from visitors to the Garden of One Thousand Buddhas?
A. So I'm always here working, and most of the people who I meet here tell me that this place is very peaceful and that when they come here it makes them feel very peaceful and very gentle and extremely relaxed. Most people tell me things like that. And I also meet a lot of people where even though I don't know exactly what they are feeling, they seem to feel almost overwhelmed with emotion when they come here. They just naturally start crying, and they feel like this place is really amazing. I don't know exactly what they are feeling when they say that, but I meet a lot of people who experience those kinds of things. And then there's some people, when they come in here, just the feeling of the garden is very peaceful and they'll go around and then up on the hill there where we have this large prayer flag structure and they'll just sit near the prayer flag structure. I think just the sound beating across the flags sends this kind of meditative feeling to them. A lot of people have told me about that as well.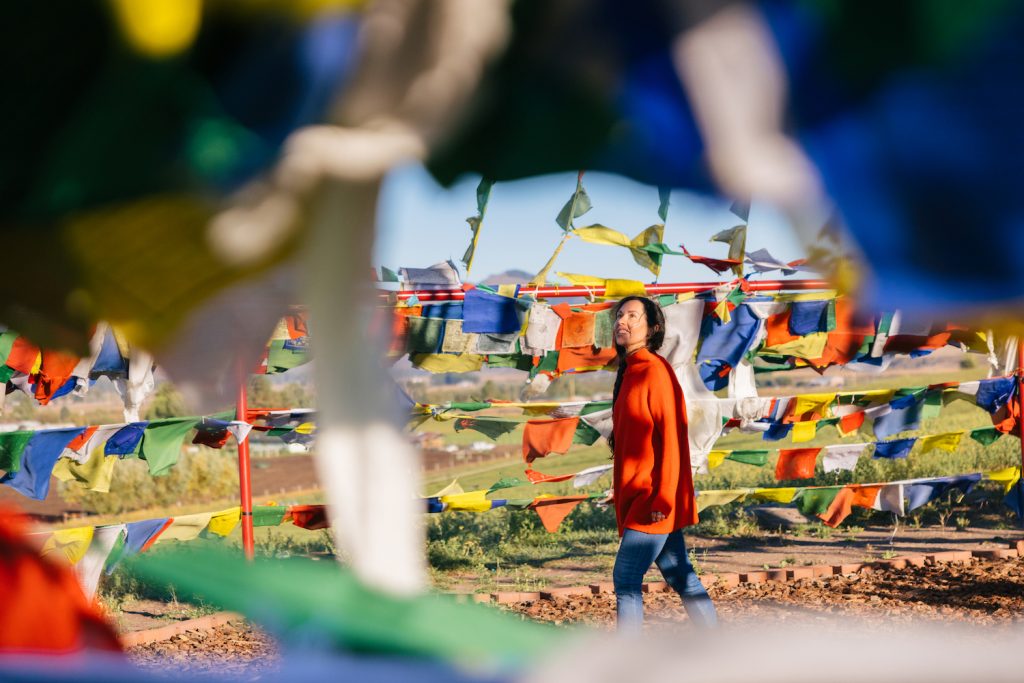 Q. What is the farthest location someone has traveled from to visit the Garden of One Thousand Buddhas?
A. People have come all the way from Bhutan, Taiwan, Hong Kong; I think those are probably the farthest places.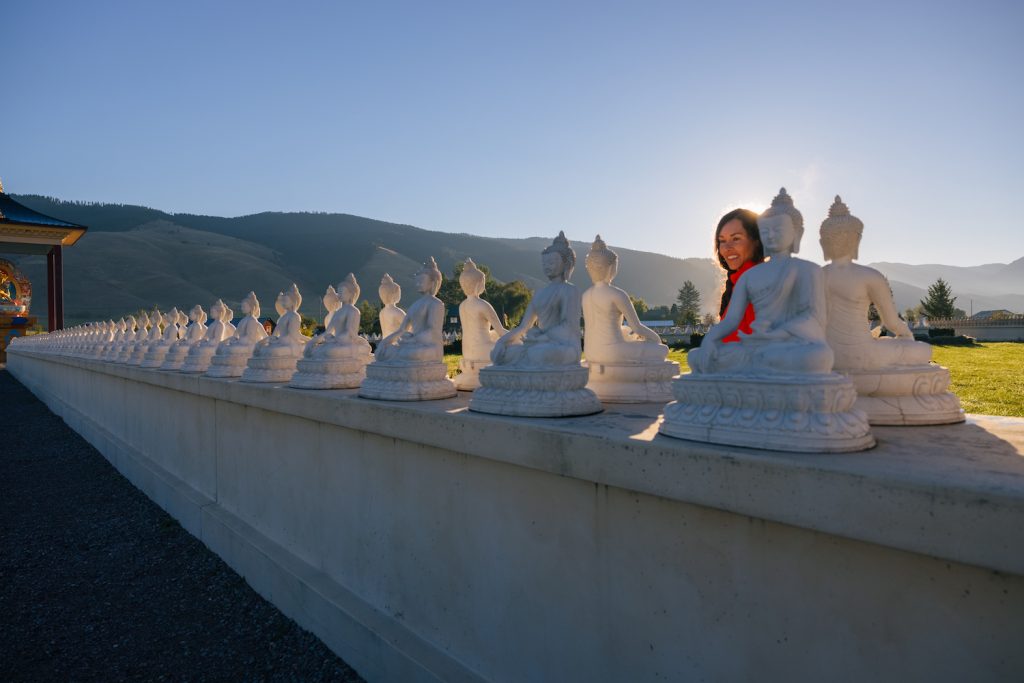 Q. Is there another location in Montana you love to visit?
A. I've been to Glacier National Park many times, and I always want to go back. The same goes for Yellowstone. And just generally speaking I really love going to the tops of mountains wherever I can go, but if I don't have a helper or someone else to go with me, then it's kind of dangerous. Last year I went up in the Seeley Lake area and that place was very awesome too.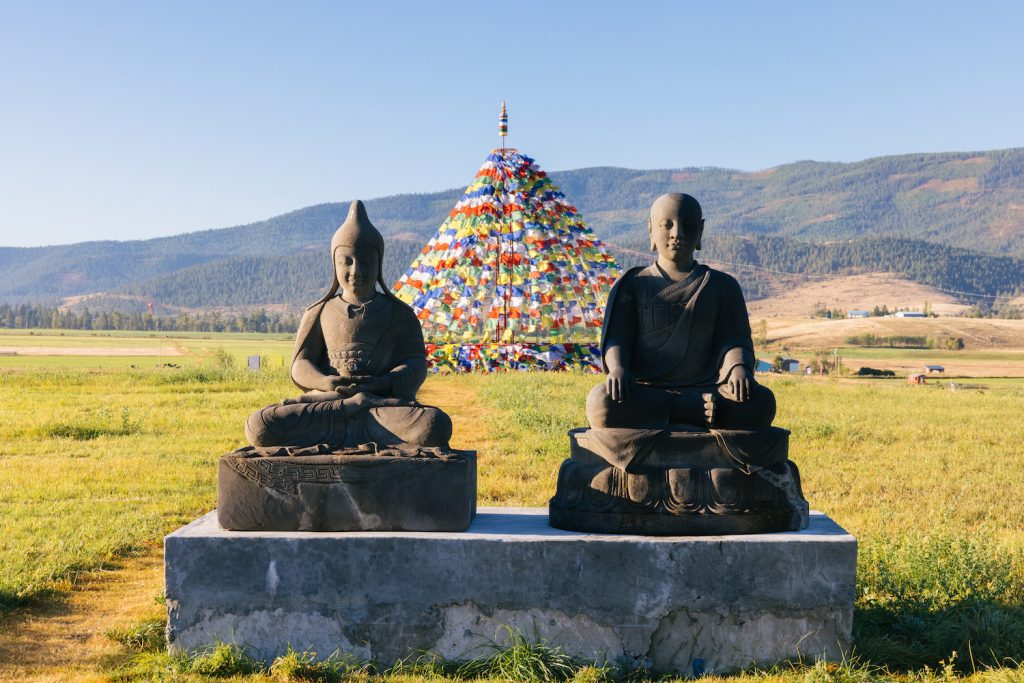 Q. Is there anything you would like to add?
A. Thank you for coming out today and letting people know about the Garden. Lots of people come to visit—we get lots of visitors, lots of spiritual pilgrims and so forth come here, and I want to welcome everyone to keep on coming. Tulku Sang-ngag Rinpoche built this place with the wish that it could be helpful to people, and so if many people come, we're even happier, so please keep on coming, and when you come here, you're free to do whatever you like, just relax, spend time here and come as often as you like; everyone's welcome.
The place was first built with the intention of trying to help the general community and we continue maintaining and sustaining the garden with that intention, and we see that it is helping people and so we're very pleased that the work is successful.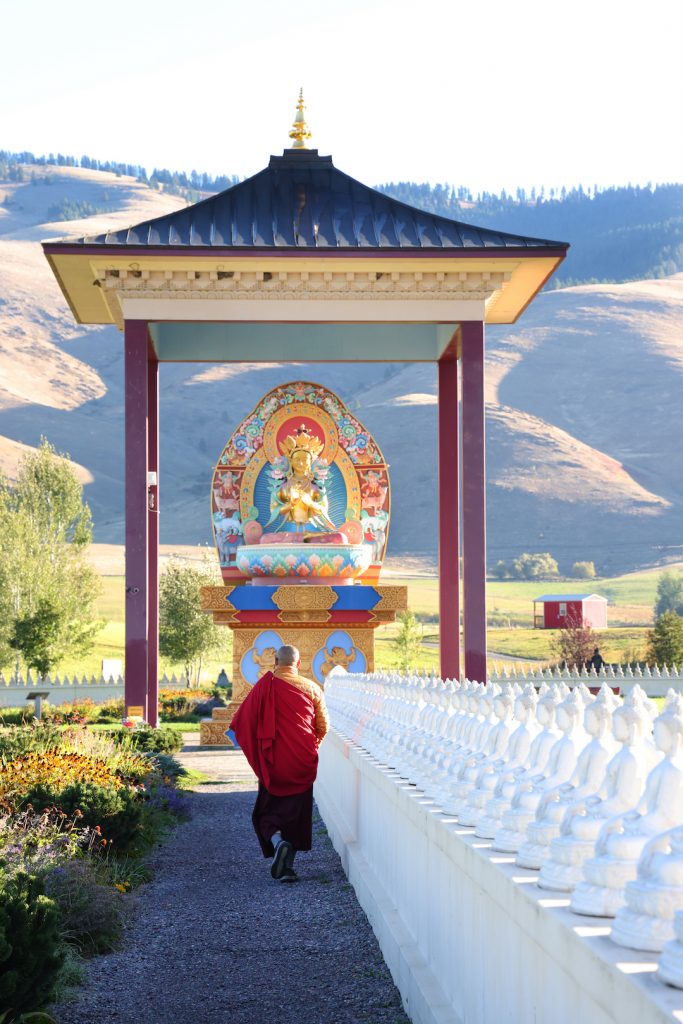 Please note: We ask that all our visitors and residents Recreate Responsibly by being mindful of the following: practice physical distancing; know before you go; plan ahead; play it safe; leave no trace; tread lightly, and build an inclusive outdoors. Travel responsibly by reviewing Western Montana COVID-19 information and guidelines at SafetyFirstMT.com.
---
November 22, 2021
Related: Arlee, Arts and Culture, Flathead Indian Reservation