Western Montana's beloved Café Kandahar, located at Whitefish Mountain Resort, is known for "serving thoughtfully constructed cuisine inspired by classic and modern influences." That's thanks to chef (and owner) Andy Blanton, who has been turning out delectable dishes at this favorite Whitefish restaurant for more than two decades. Andy arrived in Montana from New Orleans in 1999, where he attended the Culinary Arts Institute of Louisiana in Baton Rouge. While in New Orleans, Blanton worked at the eminent Commander's Palace and Brigtsen's Restaurant, where he cooked under the acclaimed James Beard grant-winning chef Frank Brigtsen. Now, Andy himself is a four-time semi-finalist for 'Best Chef: Northwest Region' by the James Beard Foundation.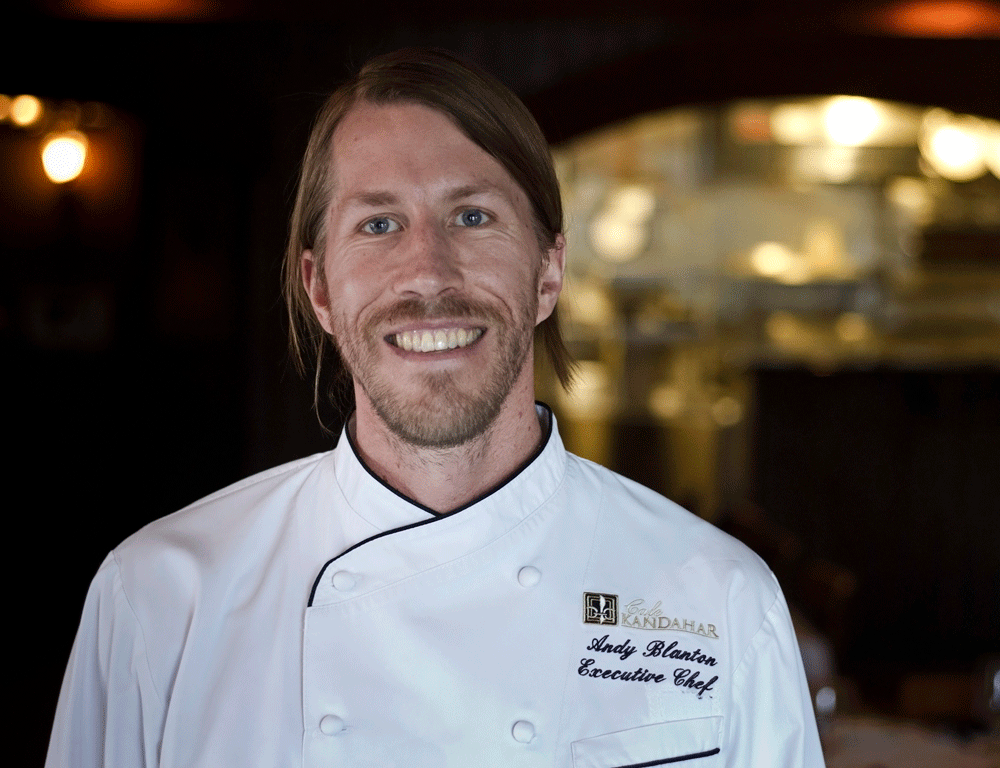 Q. What inspired you to become a chef?
A. Mostly the allure of a different position than a 9-to-5 job in an office had to offer. I had the opportunity to work in establishments at a fairly young age, which helped construct my attraction to the lifestyle. Even early on, cooks were admirable professions to my young eyes. Working in Virginia Beach as a teenager, I witnessed talented line cooks go surfing in the morning, prep/execute service, then hang out with friends after shifts at the restaurant. Being a dishwasher and prep cook, I envied the ability to do what you love in life while doing what you love in work. It was pretty magnetic for me from the start. I'd already chosen to enter the school of hard knocks, years before entering the restaurant game, so it was a pretty natural transition. Being a middle child, rebellion was part of my coming of age. At some point, I realized I had a palate and sense of smell that was more acute than most. It took some encouragement from some remarkable mentors to finally realize that it was important to me to use the gifts given to us, as well as the opportunities, for growth, and that evolution occurs when one is aligned with passion and talent. Once I realized this, it was a bit of a necessity to become a chef, for both quality of life and the fulfillment of that which I seek through the efficacy of my intent.
Q. What made you choose Montana, and specifically Whitefish, as the location to open your restaurant?
A. Montana came on my radar in the summer of 1999. I knew I wanted to move to the mountains, so I embarked on a road trip to discover parts of the West. Traveling through Glacier National Park sealed the deal for me, though it wasn't a career move, at the time, by any stretch of the imagination (I did deliver newspapers, and I worked part-time at both Tupelo Grille and cooking breakfast at Kandahar—back in the day when we still offered breakfast). All this resulted in me taking on the executive chef role at Café Kandahar in the summer of 2000. After working under two different owners, and one who I still consider a mentor (Bob Riso, a longtime restauranteur in Whitefish), my parents and I purchased the restaurant in the summer of 2006.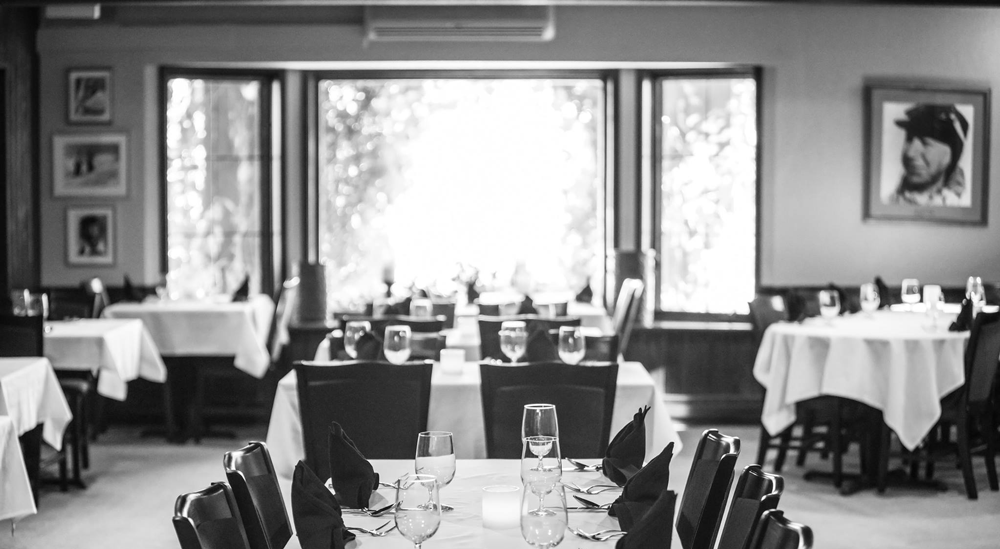 Q. What inspiration does living in Western Montana have on your restaurant?
A. The inspiration is certainly reflected through the hard work and dedication to providing a serene experience. I'd like to think that living in northwest Montana requires hard work, dedication and plenty of serenity to those who enjoy those sorts of things. We are fortunate to live and reside in a wild and scenic area. A simple overnight trip, whether in the hillsides or on the river, requires careful, diligent and respectful planning, to ensure both the enjoyment of the participants and the safety of the excursion. To me, cooking food and serving guests is no different, and the reflection is apparent with a similar approach to providing a memorable occasion for all involved.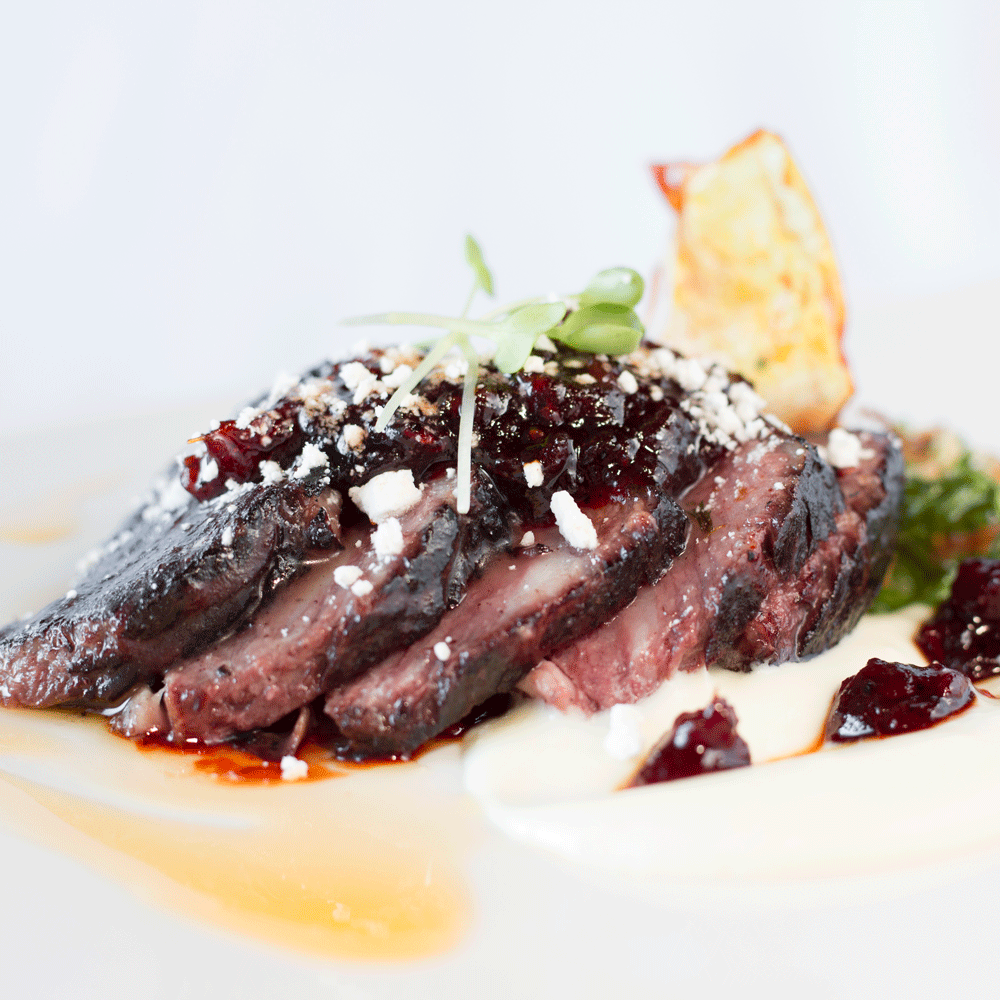 Q. Do you have a favorite dish to prepare?
A. I like to work with beautiful foods, whether harvested by hard-working hands, processed by thoughtful butchers, or caught by conscious fishing practices. It is important to acknowledge that sustainable techniques are an important part of maintaining our favorite dishes. That said, the Forest Mushrooms with caramelized onions, Madeira cream, thyme pastry, and Montana chevre might just be my favorite dish to prepare. If only because it's the true O.G. of all the dishes I've ever created. It was the first dish I prepared, fresh out of culinary school, and it's been perfected through hundreds of thousands of attempts. Honestly, it's the only dish we've kept on the menu for my entire 21+ year run. It also happens to be the simplest dish we offer, with the ingredients and techniques accessible to the public and made in one skillet. And, truth be told, all credit goes to Susan Spicer (James Beard Award Winner). I was fortunate to work with her on a side project called Spice, Inc., a specialty food store with a fantastic deli, which had a short stint back in 1998 – 1999. She had a dish at Bayona with red onions, specialty mushrooms, and sherry cream sauce, over a goat cheese crouton. So, I emulated that to some extent, replacing sherry with Madeira, which made the dish scream a toasty aspect (along with caramelized red onion and toasted garlic), adding flat-leaf parsley and a phyllo dough thyme painted cup alongside crema di balsamico. To this day, the dish receives more positive feedback than any other menu offering.
Q. What does being a James Beard nominated chef mean to you?
A. It means that I achieved a level and status that I always admired in my peers, although I never imagined I'd also receive the same recognition. It means that no one, nowhere, can ever take that recognition from me. It means that the extremely long days and nights, which compound like interest in a negative manner with regards to mental health and wellness, have a sense of meaning and purpose—aside from feeding fortunate mouths, who seemingly appreciate the craft and dedication, although don't quite provide the fulfillment in the manner that a James Beard nomination does. It's a compliment that far exceeds the gratitude of our guests, which we simultaneously adore and appreciate; yet, we know our food is good, we know our guest experience is great, and we put an enormous amount of effort and energy into ensuring this, so getting recognition outside of value for price paid, as well as creating memorable experiences for guests, means just that much more to know our efforts are not recognized only by the fortunate ones who enjoy our offering.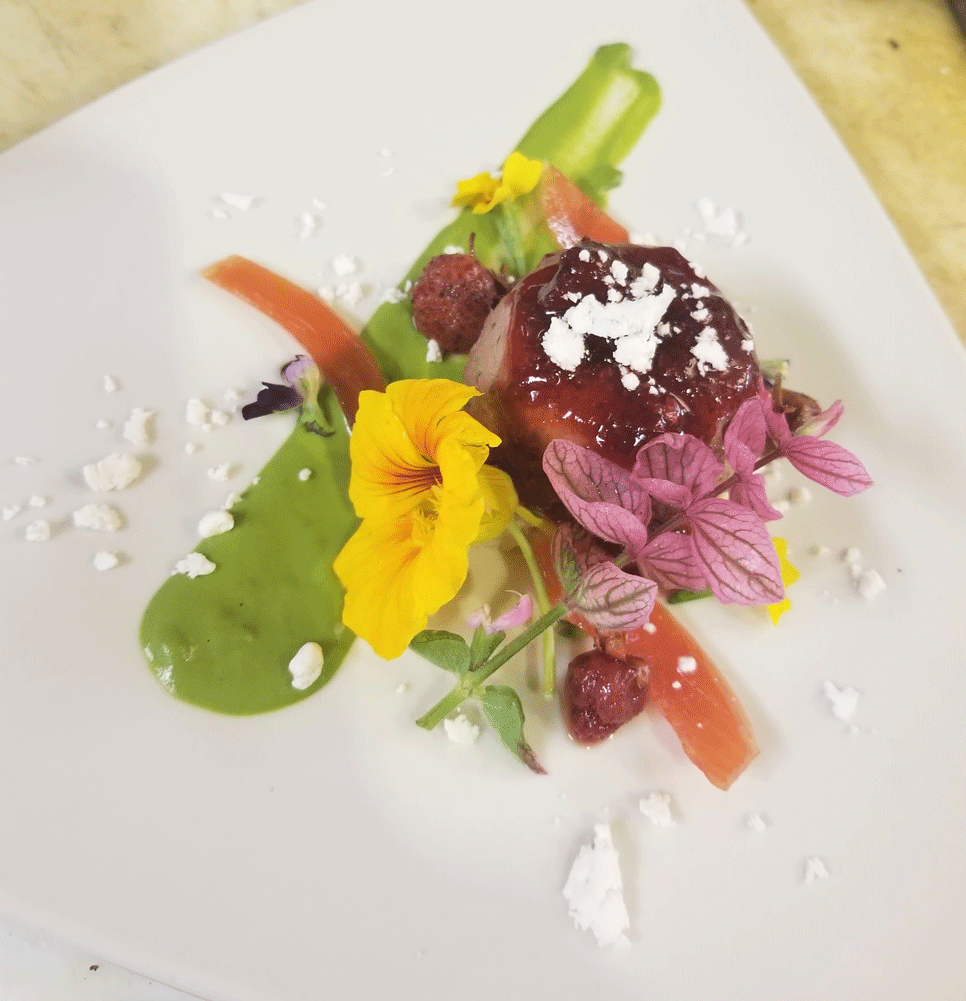 Please note: We ask that all our visitors and residents Recreate Responsibly by being mindful of the following: practice physical distancing; know before you go; plan ahead; play it safe; leave no trace; tread lightly, and build an inclusive outdoors. Travel responsibly by reviewing Western Montana COVID-19 information and guidelines at SafetyFirstMT.com.
September 13, 2021