One thing's for certain—all of Western Montana is jaw-droppingly gorgeous and no matter where you lay your head at night, your surroundings are sure to be beautiful. With that said, we do have especially noteworthy accommodations situated in extraordinary spots, like next to a national wildlife refuge or on the shore of a serene mountain lake. We've compiled a list of 16 of our favorite rooms with unreal views.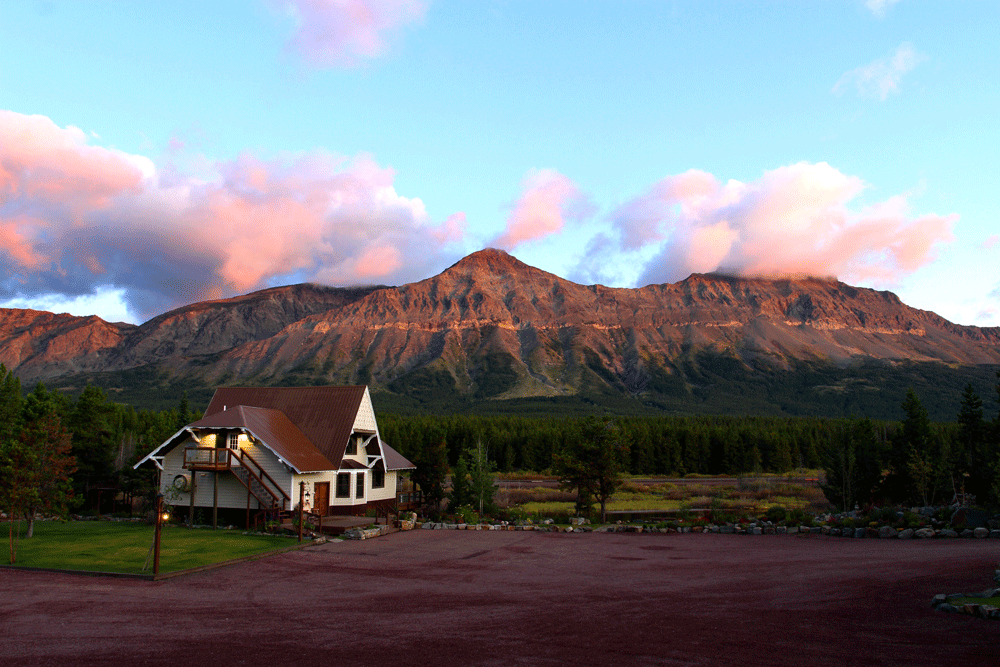 DoubleTree
The DoubleTree by Hilton in Missoula sits at the Clark Fork River's edge. Book a Riverview Room, and take in the sights from the balcony. It will feel as if you're on the river, because you practically are. Dine at FINN, the in-house restaurant with fabulous food served riverside, and see if you can catch sight of a local casting a line and reeling in some fish.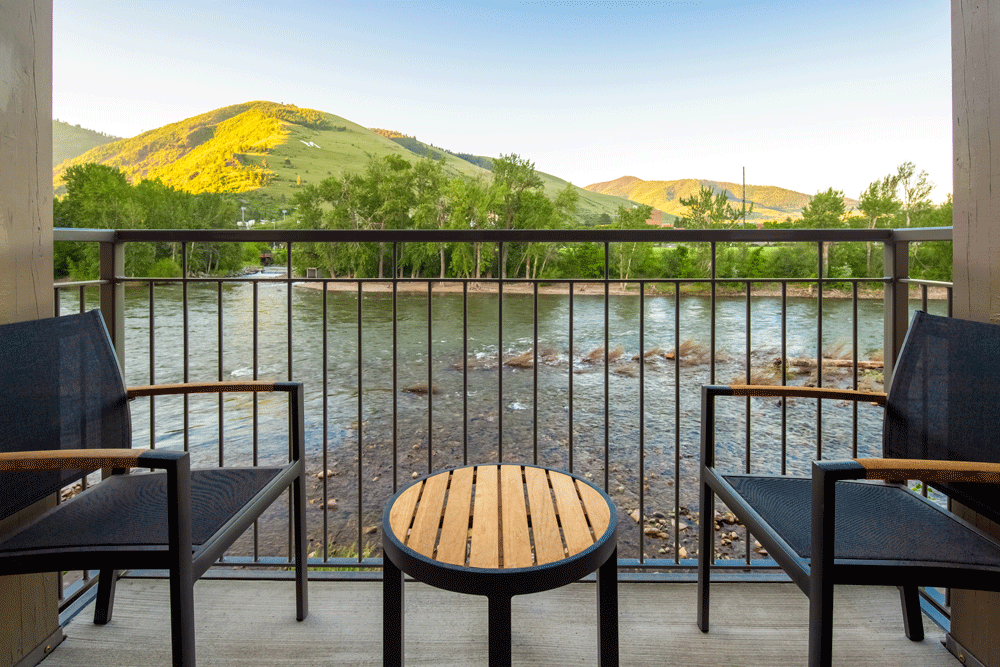 Red Lion Ridgewater Inn & Suites
The Red Lion in Polson provides expansive views of Flathead Lake—the largest freshwater lake west of the Mississippi. At 30 miles long and nearly 15 miles wide, on a clear day this sparkling aquamarine lake is the foreground to Whitefish Mountain Resort and Glacier National Park.
Marina Cay
Situated in Bigfork, one of the most charming small towns in Glacier Country, the Marina Cay Resort offers spacious one-, two- or three-bedroom condos right on Flathead Lake. After a day on the water, enjoy dinner and a cocktail waterfront at the Tiki Bar and Grill.
Kandahar Lodge
Kandahar Lodge is a European-styled lodge with cozy accommodations, a spa and upscale dining, all slopeside at Whitefish Mountain Resort. Outside your front door you'll find a year-round recreation destination with unmatched views of Whitefish Lake, Flathead Valley and Glacier National Park. For a birds-eye view, take a scenic lift ride in the gondola to the summit of the mountain, where you can enjoy lunch at the Summit House (open seasonally).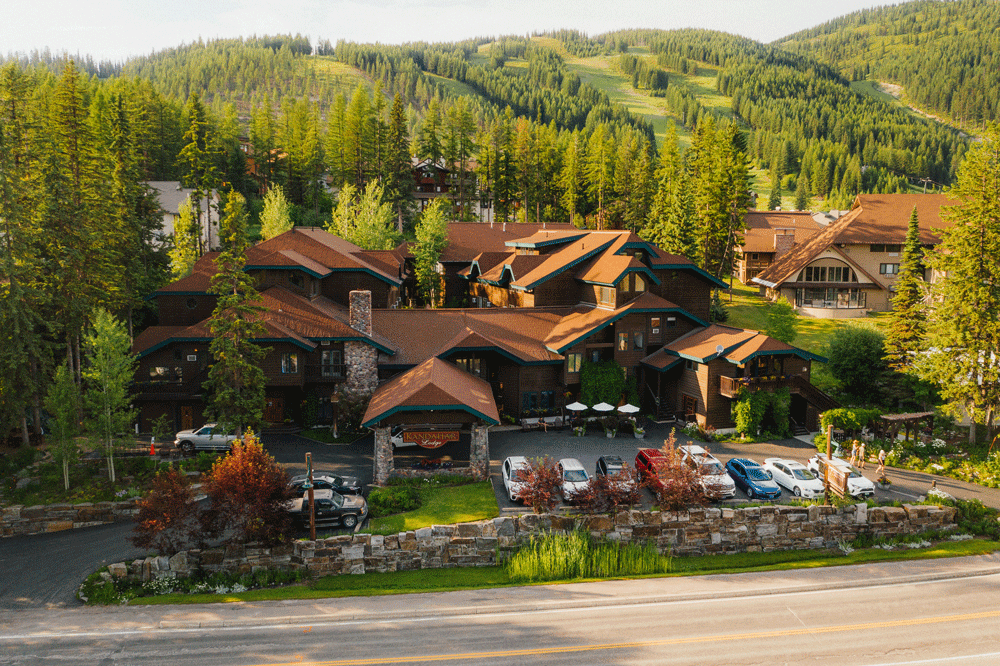 The Lodge at Whitefish Lake
The Lodge at Whitefish Lake is Montana's only four-diamond resort, and has deluxe hotel rooms, suites and lakefront condominiums on Whitefish Lake. Whether you're in your room, at the pool, dining or getting a massage in the waterfront cabana, you're sure to appreciate the breathtaking beauty around you.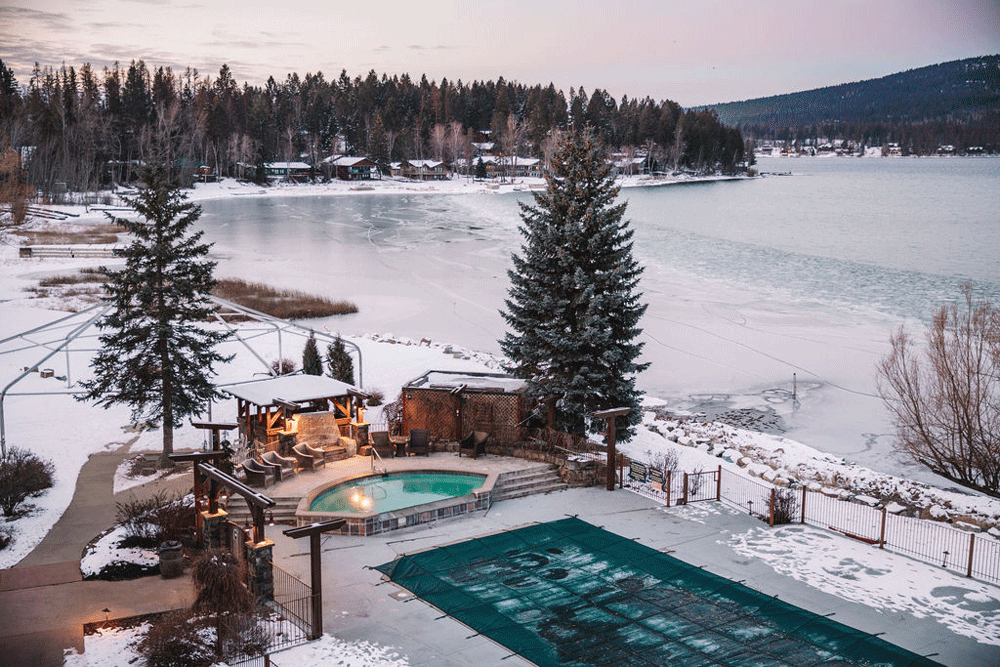 Summit Mountain Lodge & Steakhouse
Located in Essex in the southeast corner of Glacier National Park, the historic Summit Mountain Lodge & Steakhouse sits on the Continental Divide and Marias Pass. The steakhouse is housed in an iconic Great Northern Train Station built in 1906 and is known not only for its mouthwatering steak dinners, but for the spectacular park scene from its deck. Check out the new lodge opening in summer of 2021.
Johnson's of St. Mary
On the east side of Glacier National Park, Johnson's of St. Mary has a variety of accommodation options, from camping to furnished and unfurnished cabins and an RV park. For the best view, stay in a furnished cabin and you'll be rewarded with panoramas of upper and lower St. Mary lakes set among the Rocky Mountains.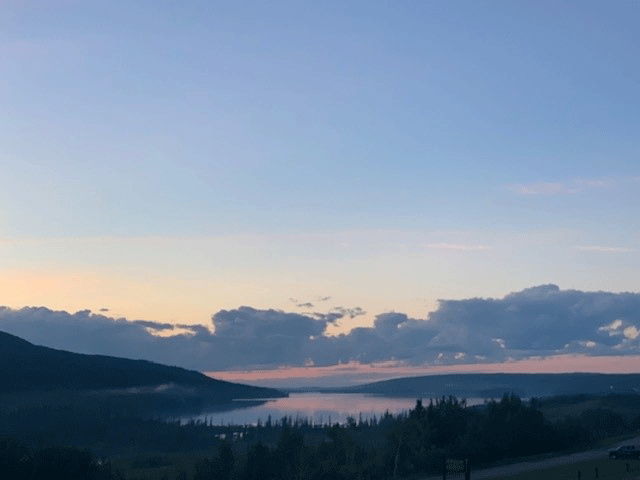 The Cottages at Glacier
Also in St. Mary, stay in a two- or three-bedroom cottage at The Cottages at Glacier. Ideally situated above St. Mary Lake, with Glacier National Park setting the backdrop, you can take in the vista from inside or from your own personal deck.
Bitterroot River Inn
In Hamilton, the Bitterroot River Inn sets the stage for fantastic views of the Bitterroot Mountains. You can take in the view from your room, or sit next to the quaint pond and take in the grandeur of sky-high mountain peaks.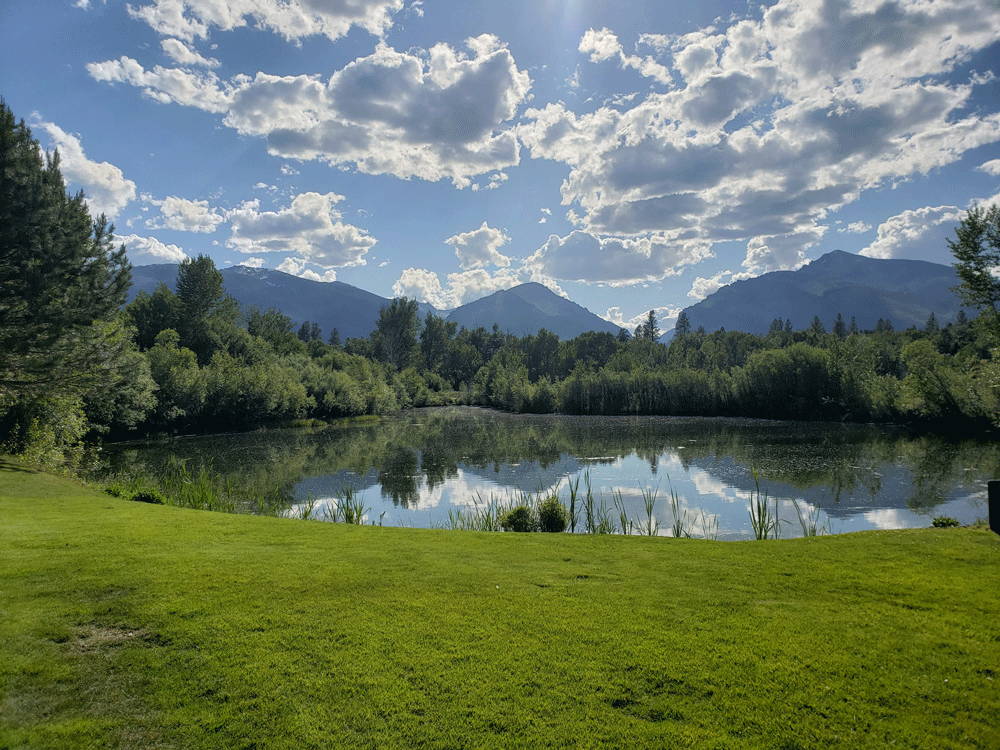 The Lodges on Seeley Lake
Hidden among a forested landscape, The Lodges on Seeley Lake provide dramatic views of Seeley Lake and the Swan Mountain Range. Nineteen cabins sleep anywhere from 2 to 8, and while there you're likely to catch a glimpse of the locals—birds, deer, otters and beavers all live in the on-site wetland habitat. Please respect wildlife and stay safe by maintaining a respectful distance from wildlife.
Ninepipes Lodge
Located directly across the highway from the Ninepipes National Wildlife Refuge—a pristine wetland complex boasting more than 200+ species of birds and excellent wildlife watching opportunities—is the Ninepipes Lodge and Allentown Restaurant. Dine at the restaurant for a picturesque view of their private pond, often graced with birds from the refuge, set before the majestic Mission Mountains.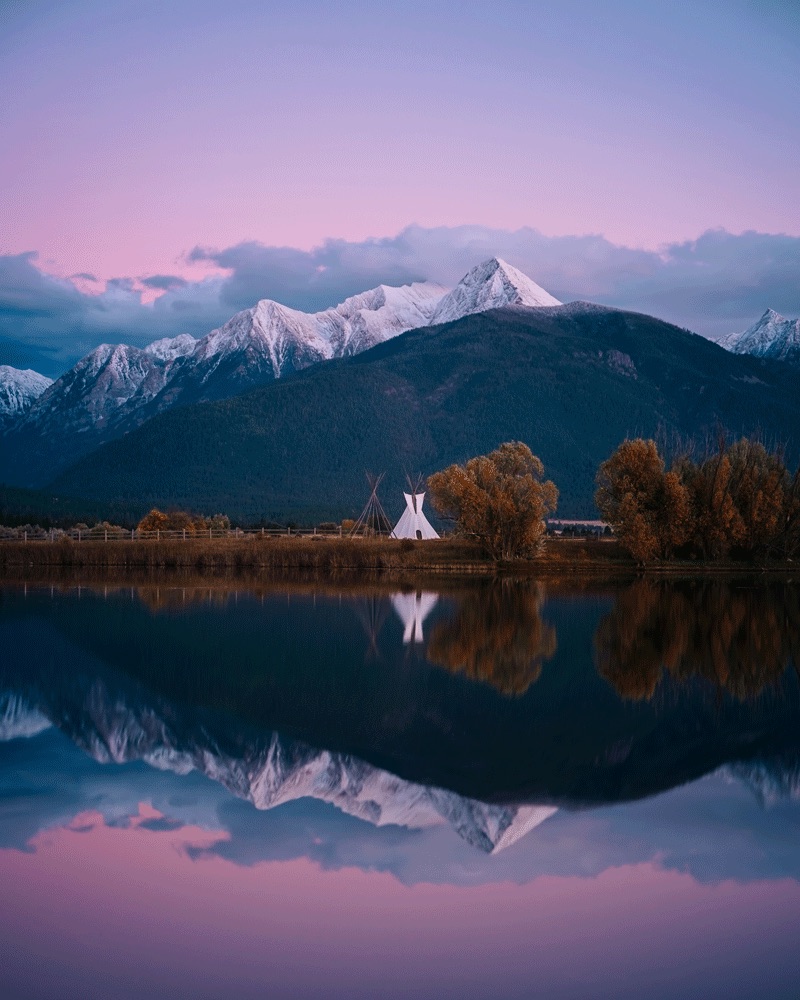 Wilderness Club Resort
Located on 550 acres, the Wilderness Club Resort offers cabins and cottages with breathtaking views of lakes, streams and mountains. It's also a golfer's paradise. Designed by golf legend Nick Faldo, the course was ranked the No. 1 golf course in Montana by Golfweek.
The Green O
If you've dreamed of a secluded, luxurious woodland hideaway, look no further. The green o is an adults-only full-service resort with private 'hauses,' each with oversized windows creating an intimate indoor-outdoor feel among towering ponderosa pines.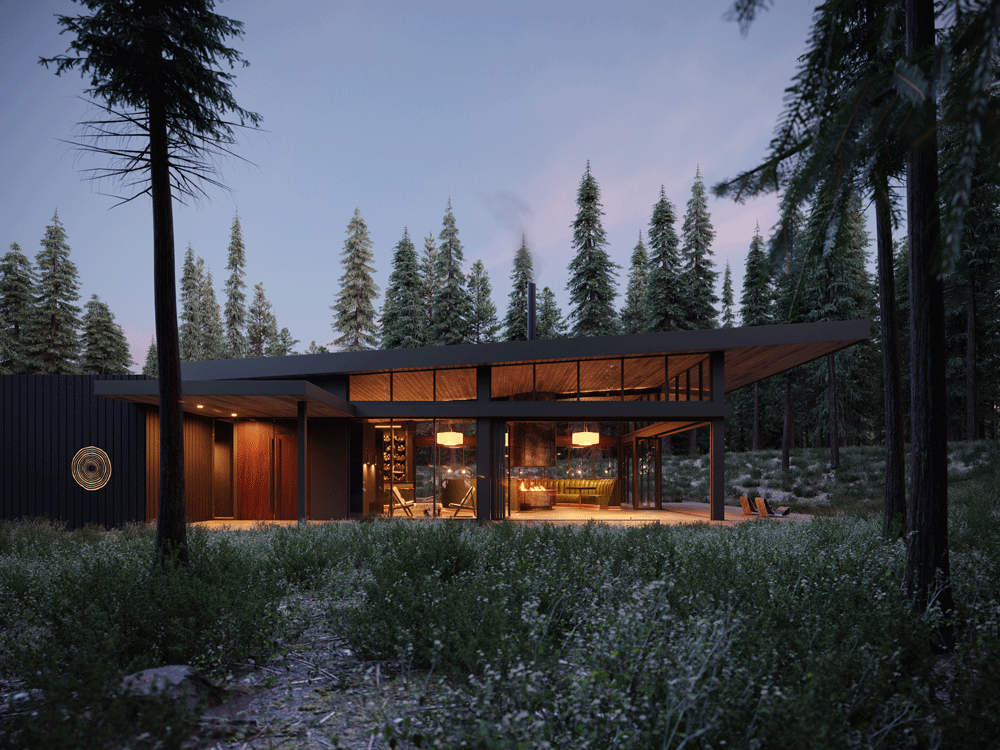 River Edge Resort
If you've brought your own room—in the form of an RV, that is—it will be hard to beat the view from River Edge Resort in Alberton. With sites directly on the Clark Fork River, you can enjoy the landscape from your site, or while you're dining inside at the steakhouse.
Glacier Outdoor Center
Bask in the spectacle of glacial peaks from your cabin window at Glacier Outdoor Center in West Glacier. Practice your cast in the trout pond or play horseshoe or volleyball in the scenic wooded setting. Glacier Outdoor Center can also guide you on a whitewater rafting adventure, scenic float or fly-fishing trip.
Quinn's Hot Springs Resort
Head to Paradise for heavenly views at Quinn's Hot Springs Resort. The resort is nestled in a canyon and on the banks of the Clark Fork River. Whether you stay in a river-view cabin, just feet away from the Clark Fork River, or opt for a mountain-side cabin escape, the surrounding mountain-scape and alpine forest are a sight to behold. For further serenity, head to the newly remodeled natural hot springs pools.
Please note: Social distancing is required to help reduce the spread of COVID-19. Thankfully, we've got plenty of space for social distancing activities and recreation in Western Montana. It's vital, however, to maintain a 6-foot distance from others, even outdoors. Please be mindful of our communities and small businesses, which have had to adapt to the change and may face limitations this year—always call ahead. We're all in this together. Take the Tourism Pledge to travel responsibly in Glacier Country.
April 26, 2021
Related: Alberton, Bigfork, Camping/RVing, Charlo, East Glacier Corridor, Essex, Eureka, Glacier National Park, Greenough, Hamilton, Missoula, Montana, Paradise, Polson, Seeley Lake, St. Mary, Stay, West Glacier, Whitefish