The holiday season in upon us, and with the season comes gift giving—a beloved holiday tradition. We've made it easy for you and compiled a list of some of our favorite gifts. A Montana-made treasure is the perfect find for even the hardest person to buy for. From your most stylish friend to your book-loving family member—get ready to cross off all the names on your list!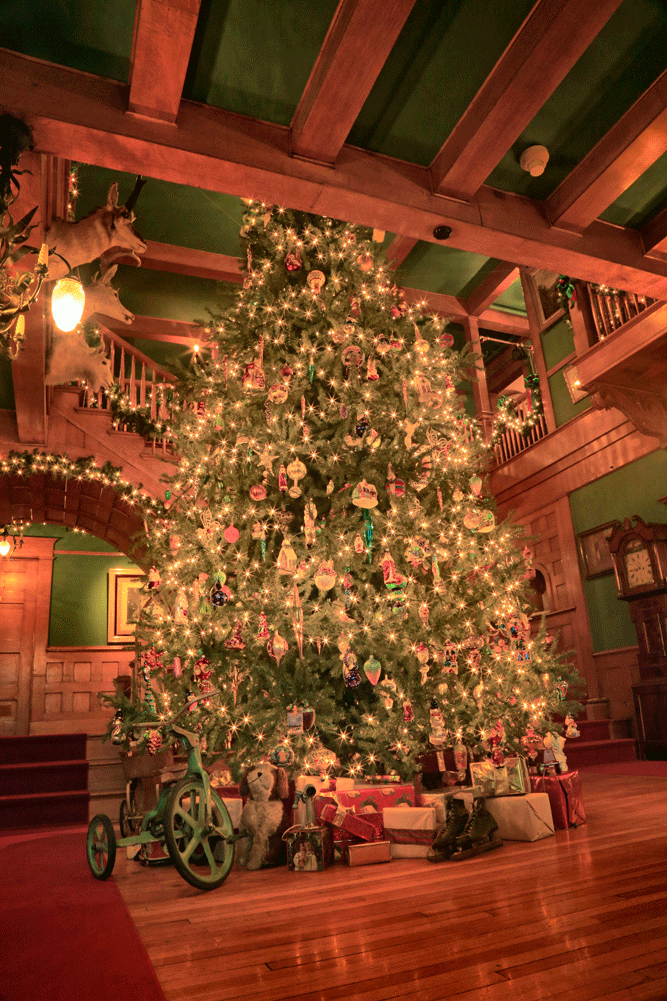 EXPERIENTIAL GIFTS
First, we must acknowledge the elephant in the room. A trip to Western Montana is the perfect gift for a lifetime of memories. If a trip is already on the books, surprise your travel companion with an experience. How about a guided dog-sledding adventure? Or grab some ski passes and hit the slopes at one of our seven off-the-beaten-track ski areas. Whatever you choose, pair it with a local brewery tour. A gift card can be a great stocking stuffer, or keep memos of your brewery trips in this Montana Brewery Passport. Find other guided trips here, like snowmobiling or horseback rides.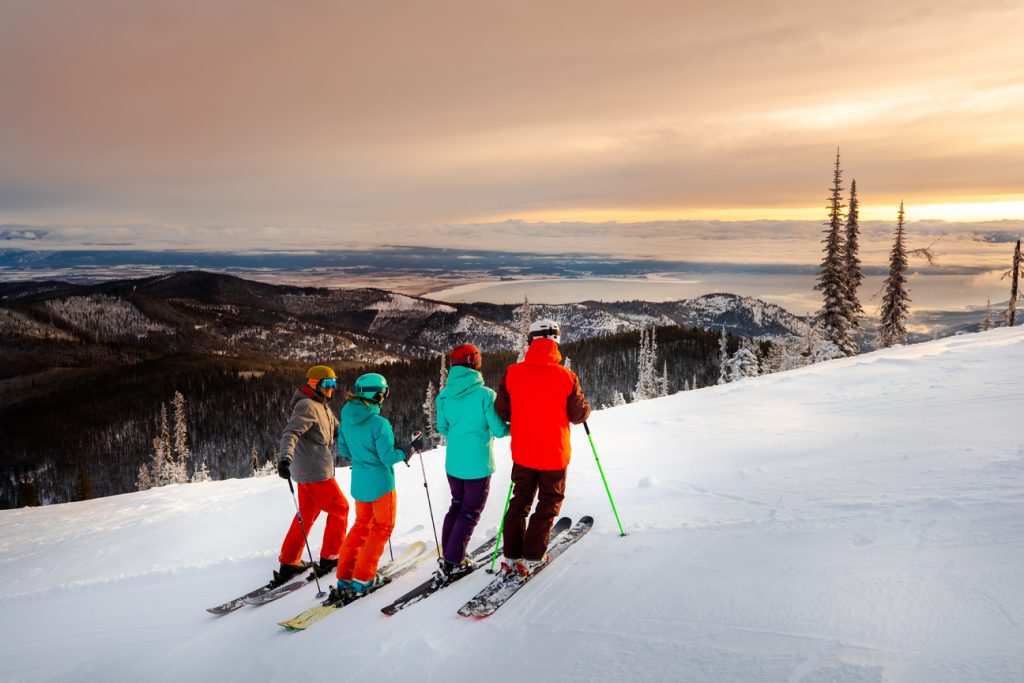 CLOTHING + ACCESSORIES
Montana is home to amazing craftspeople who make exquisite pieces, like leather bags and jewelry. Some focus on sustainability and use recycled materials to make stylish hats, clothing items and bags. Other companies devote their entire line to proclaiming a love of Montana.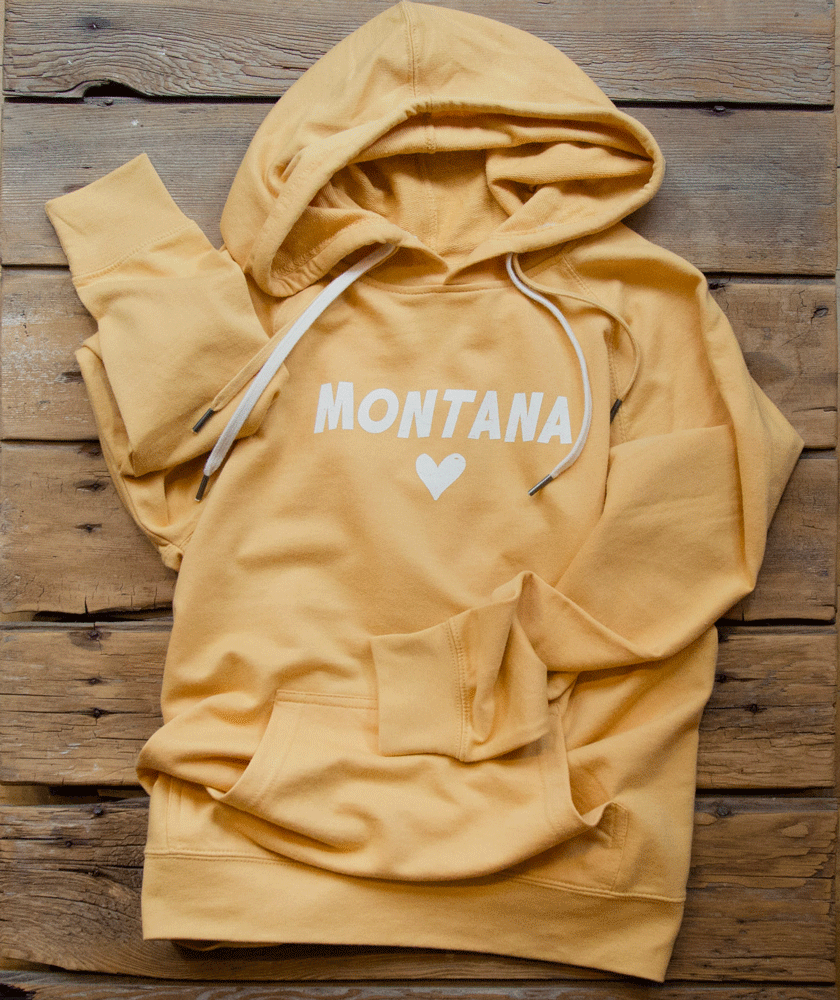 + Fly-fishing bracelets, lanyards and more made with recycled fly line from Flyvines.
+ JaxHats made from recycled materials; check out their other sustainable products, too. 
+ Recreate Designs, handmade clothing from recycled materials for the whole family.
+ Jewelry from Rag and Stone Studio.
+ Leather bags from Hammer & Tine, Beargrass Leather, T-Bird Leather and Goertzen Adventure Equipment.
+ Montana-logo shirts, sweaters, hats and more from HOMETANA for the whole family. 
FOOD + DRINK
Our food and drink scenes are on-point, and have been bagged, canned and packaged to create amazing flavor-packed gifts. Find classic holiday favorites like apple pie filling, quintessential Montana huckleberry treats and specialty meats, plus a straight bourbon whiskey that supports public lands and waters, and more mouthwatering treats below.
+ A coffee subscription from Black Coffee, a local favorite.
+ Alpine Valley Kitchen huckleberry jams, syrups, fine chocolates and gift baskets.
+ Apple Pie filling and other preserves from ABC acres.
+ Beef, buffalo and elk specialty meats from M&S Meats.
+ Flavored popcorn creations, like Bacon Cheddar and Birthday Cake, from KornUtopia.
+ Herbal honey, think chai or saffron, from Hindu Hillbilly.
+ Spotted Bear Spirits, including Spotted Bear Midnight Forest whiskey.
BOOKS
A unique gift idea is a book written by a local Western Montana author or one that takes place in Montana. From the autobiography Maid, now a trending Netflix show, to the fictional novel Fourth of July Creek, there's a book for all bibliophiles—or gift the entire collection!
+ A River Runs Through It by Norman Maclean.
+ Aviary by Deirdre McNamer.
+ Fourth of July Creek by Smith Henderson.
+ Maid by Stephanie Land; buy a signed copy from Fact and Fiction.
+ The Salish People and The Lewis and Clark Expedition by the Salish-Pend d'Oreille Culture Committee.
+ Willa's Grove by Laura Munson.
BONUS: Splurge on a Pendleton Glacier Stripe Throw Blanket from Glacier National Park Conservancy and help set the stage for a cozy reading-nook.
STOCKING STUFFERS
Opening your stocking may be the best part of the holiday as you uncover a random assortment of items you never knew you needed until now. We've found Montana ornaments, fish patterned face masks, lavender products and more items that are sure to delight.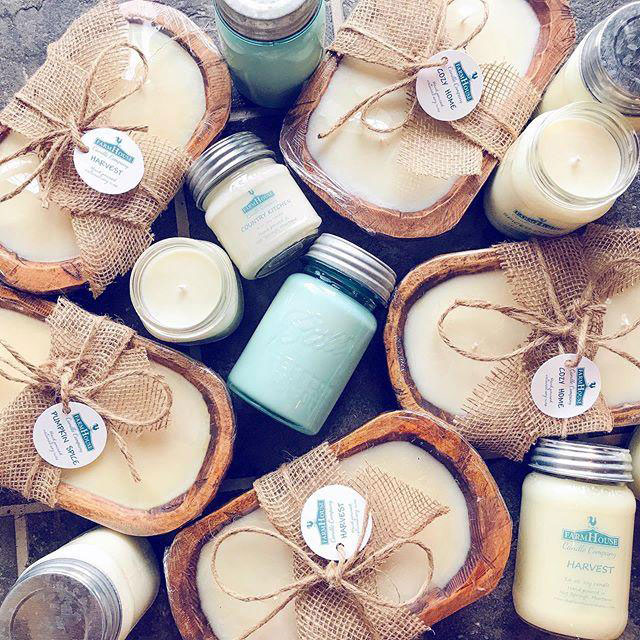 + Cribbage board and other wood creations from Wood Images Montana.
+ Fish print facemask or gaiter from Montana Fly Co.
+ Lavender products, like candles, oils, soaps and more from Big Sky Lavender Farms and Purple Mountain Lavender.
+ Montana snowflake ornament from Scheels.
+ Pendleton notebook set from Glacier National Park Conservancy.
+ Red Bus Glacier National Park tiny notepad from Great Gray Gifts.
+ Soy candles and wax melts from Farmhouse Candle Company.
Please note: We ask that all our visitors and residents Recreate Responsibly by being mindful of the following: practice physical distancing; know before you go; plan ahead; play it safe; leave no trace; tread lightly, and build an inclusive outdoors. Travel responsibly by reviewing Western Montana COVID-19 information and guidelines at SafetyFirstMT.com.
December 6, 2021
Related: Breweries, Distilleries, Dog Sledding, Downhill Skiing, Food, Montana, Shopping