Camping in Western Montana is a quintessential pastime. The smell of fresh pine needles, the call of the birds, unmatched starry nights and the opportunity to disconnect from technology and connect with nature are only some of what lures us out. If you've never been camping before but are ready to try, the idea of planning a camping trip can seem intimidating. To help you get in on this great outdoor experience, we've created a guide to planning a seamless Glacier Country camping trip.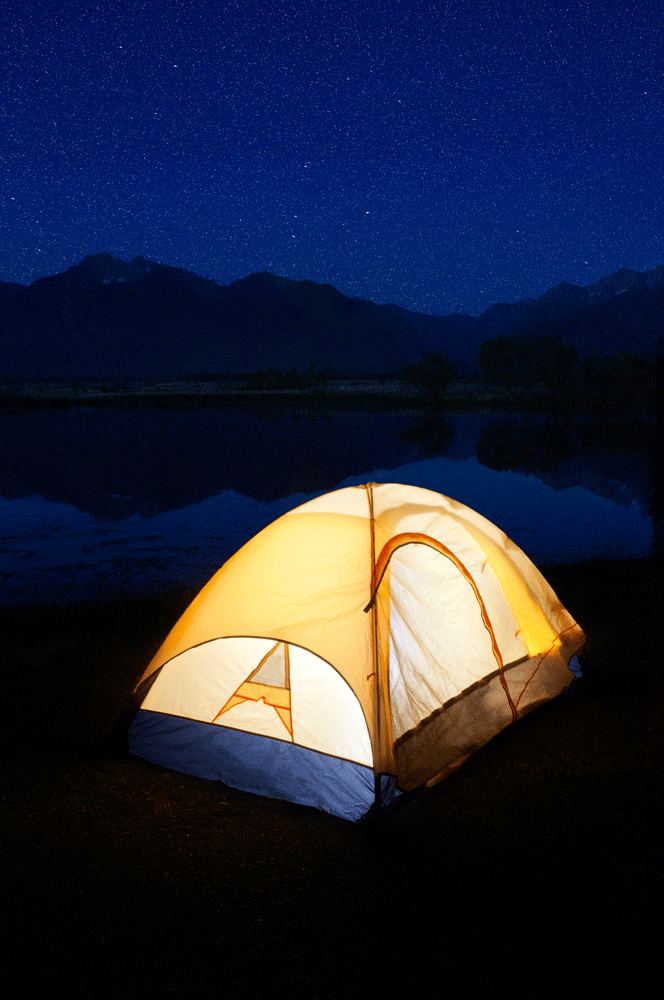 1. Plan Ahead
Planning ahead takes the guesswork out of your trip and will help you feel confident embarking on your new adventure. First, you're going to need to reserve your campsite. Some campgrounds have first-come, first-served campsites, but these fill up very quickly. Check the amenities and facilities at the campsite to make sure it fits your needs. Does it have a toilet, does it allow pets, what's the maximum number of people allowed? Additionally, think about your camping goals when picking a campsite—what activities would you like to be near, are you looking for seclusion, or would you rather be near others, and does proximity to the bathrooms matter to you? Finding the right campsite will help create a positive camping trip.
2. Pack Gear
Once your campsite is reserved, it's time to start preparing gear. Consider renting or borrowing some of your camp gear. Besides the obvious items to bring like a tent, sleeping bag and sleeping pad, you'll also need lighting, cooking essentials and hygiene items. Check out this beginner's camping checklist. Appropriate clothing and footwear are also essential to a good camping trip. In Western Montana weather can change quickly, and even in the summer mornings and evenings can be cool. We suggest dressing in layers and bringing closed-toe shoes. Don't forget to bring games or a book—they're some of the simple joys while camping.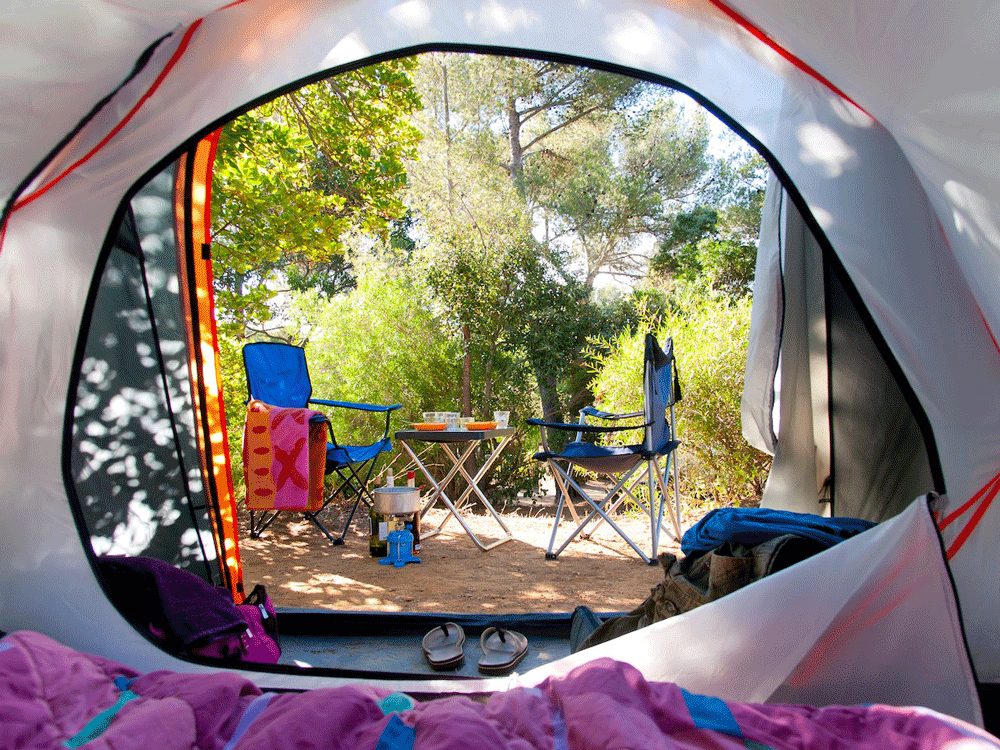 3. Meal Prep
A good meal sitting around the campfire is one of the best parts of camping. Planning your meals doesn't need to be difficult—it's actually best to keep it simple. Bring fire-roasting sticks to cook brats over the fire—then use them later to make s'mores (expert tip: add Nutella or use Reese's peanut butter cups instead of chocolate). Or, make a dish ahead of time and reheat it over your stove. Bring lots of snacks and plenty of water.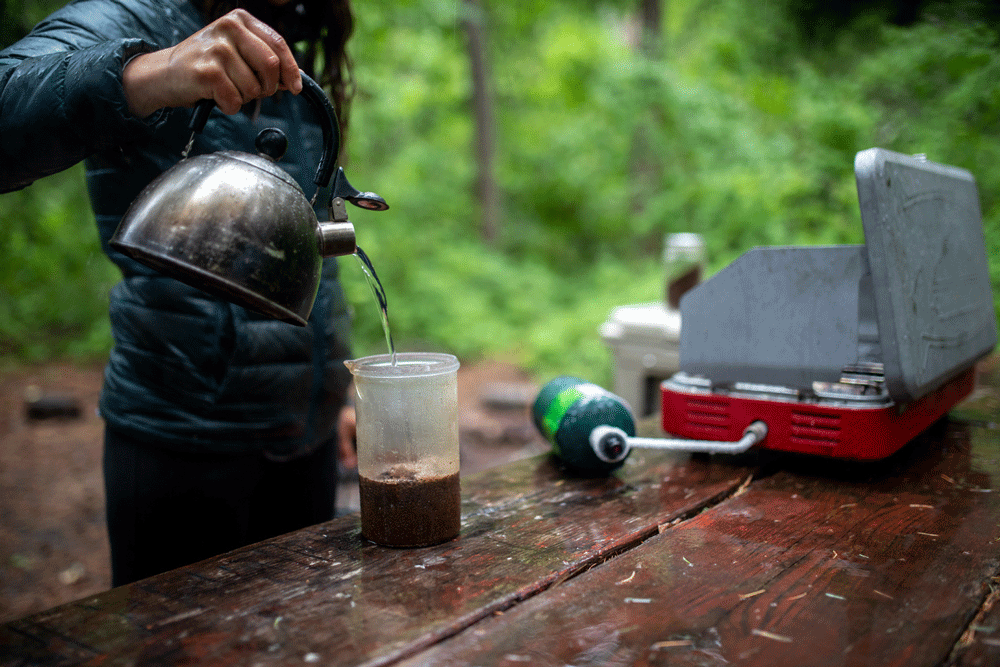 4. Set Up
When it's time to set up camp, here are a few tricks to ensure a good night's sleep. Set up your tent on the designated tent site if your campground has one (usually a gravel pad that's more comfortable than you'd think). Or find a level, elevated area. Make sure food is packed away in your car, or in a campsite bear-safe container to deter wildlife. Learn more about wildlife watching and wildlife safety here.
5. Practice Leave No Trace and Recreate Responsibly Principles
Recreating responsibly includes knowing before you go, planning ahead, playing it safe and exploring mindfully. Part of recreating responsibly is being aware of and practicing the 7 principles of Leave No Trace. As a beginner outdoors person, it's best to fully review, or even take a short 45-minute course on, Leave No Trace. Implement these practices while camping and when it's time to clean up your campsite. It's everyone's job to help protect the outdoor places we love. Read more on how we are approaching the outdoors this summer and our expectations of visitors.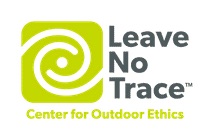 6. Minimize Campfire Impacts
Western Montana is susceptible to wildland fire, especially during the dry summer months. Following campfire safety is crucial, and a few simple steps can help prevent wildland fires. If you are traveling in the summer, know what fire restrictions are in place at your destination and check if campfires, barbeques and flammables are allowed. Read the below best practices and watch this short video on how to safely start and put out a campfire.
Never leave a campfire unattended or without adult supervision.
Keep a bucket of water and shovel nearby.
Never put anything but wood into the fire.
Do not pull sticks out of the fire.
Do not sit on the fire ring.
Extinguish your campfire properly and completely before leaving your campsite.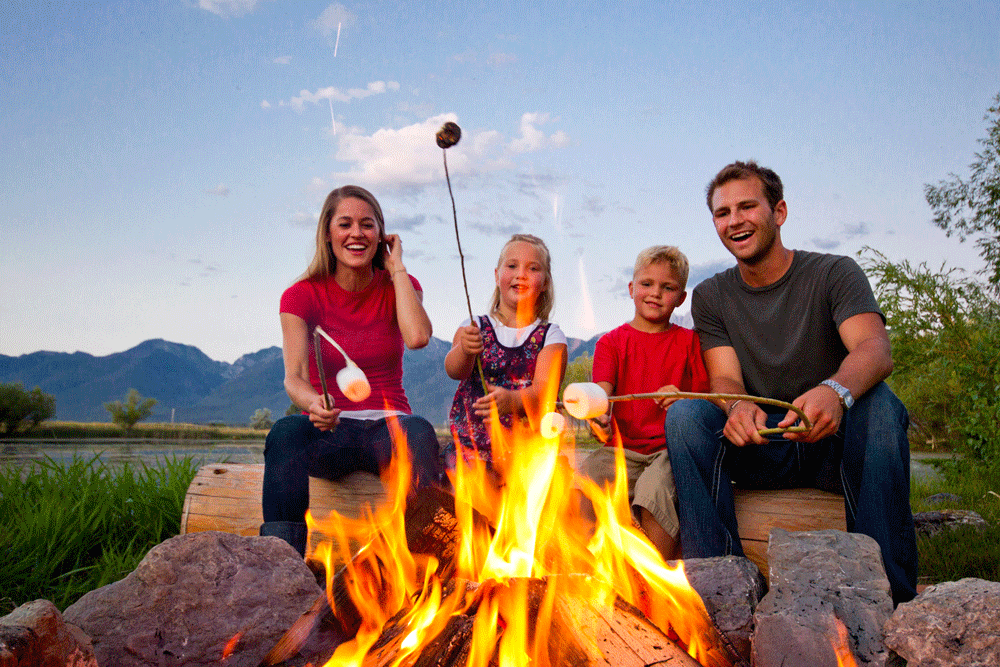 7. Have Fun
Once you've put all the prep work into camping, arrived and set up your campsite, it's time to relax! Listen to the sounds of nature, get cozy on your camping chair and read a book or set out on a hike, swim or nature scavenger hunt. Breathe in the fresh mountain air and enjoy your first successful camping trip.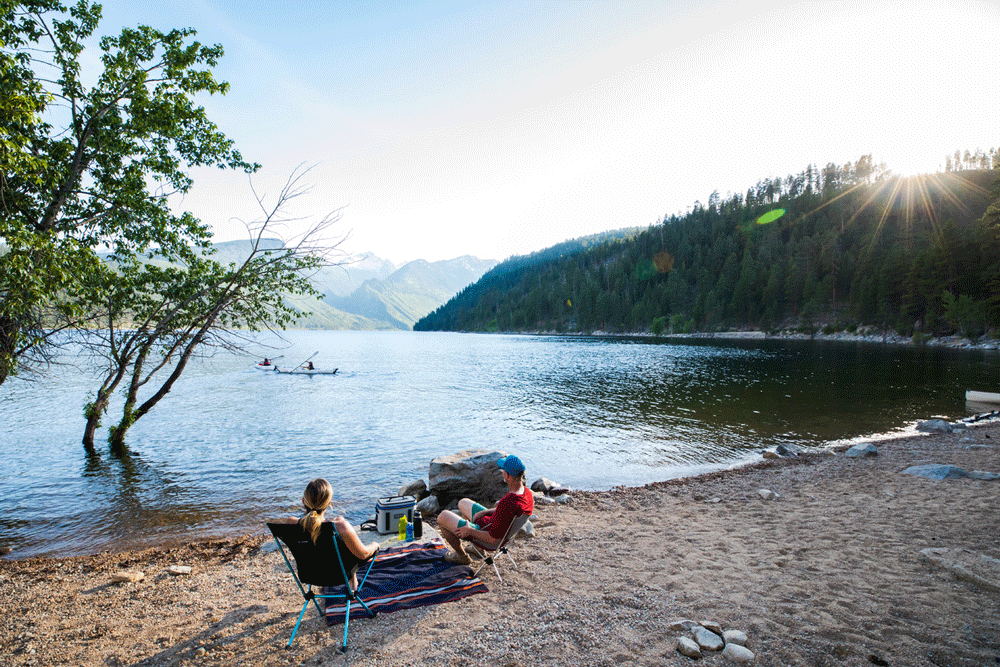 Please note: We ask that all our visitors and residents recreate responsibly by being mindful of the following: practice physical distancing; know before you go; plan ahead; play it safe; leave no trace and build an inclusive outdoors. Take the Tourism Pledge to travel responsibly in Glacier Country.
June 21, 2021
Related: Camping/RVing, Family Fun, Montana, Summer Fun, Vacation