In Montana, helping your neighbor is a way of life. And during this unprecedented time of isolation and social distancing, the spirit of coming together is stronger than ever—and downright heartwarming. From food and financial support to goggles and socks, it's no surprise Montanans are rising to the occasion to use their resources for good.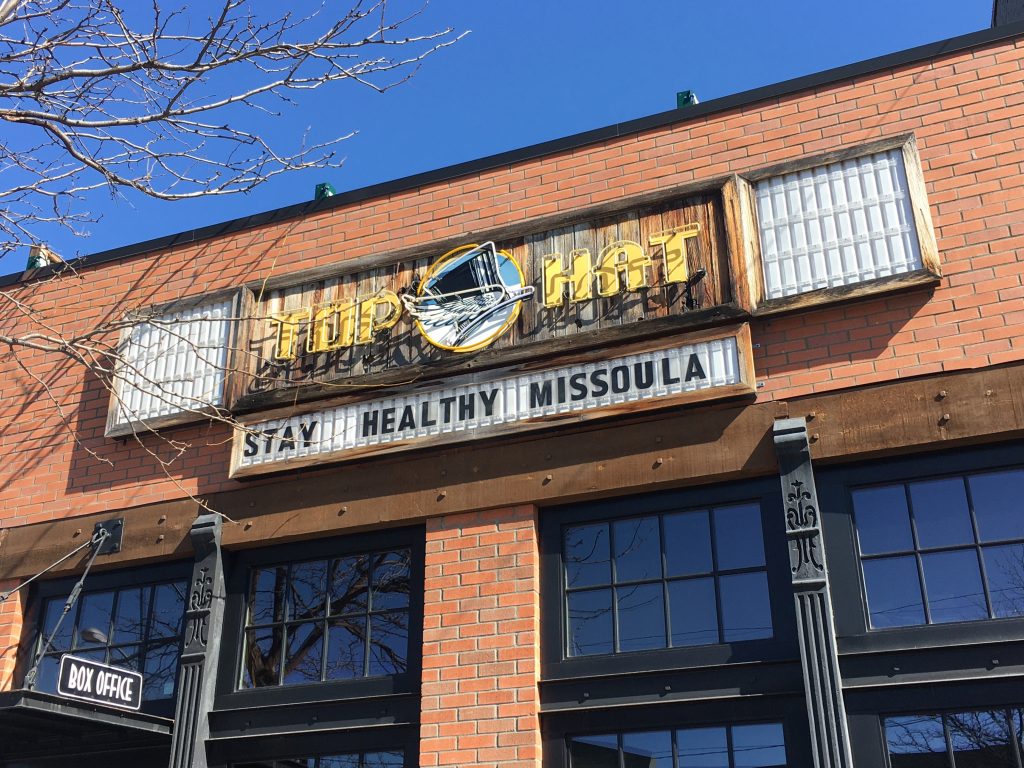 Here's how some Glacier Country businesses and organizations are doing their part to spread the love during COVID-19.
The Ski Whitefish Goggles for Docs program is sending new and used ski goggles to healthcare workers in need of eye protection as they conquer the front lines of the virus. Over 44,000 goggles have been donated, and the need continues. Got some goggles to donate? Visit GogglesForDocs.com to learn more.
As hand sanitizer has become nearly impossible to get your hands on, local distilleries are transforming operations into production of alcohol-based hand sanitizer. Whistling Andy Distillery and The Good Stuff Botanicals—both in Bigfork—have teamed up to produce their own brand—Top Shelf Hand Sanitizer. Also tapping into that need, Glacier Distilling Company in Coram has diverted a portion of its whiskey production to producing ethanol for hand sanitizer. Montgomery Distillery in Missoula has donated around 1,000 bottles of their house-made hand sanitizer, which are now for sale out of their tasting room.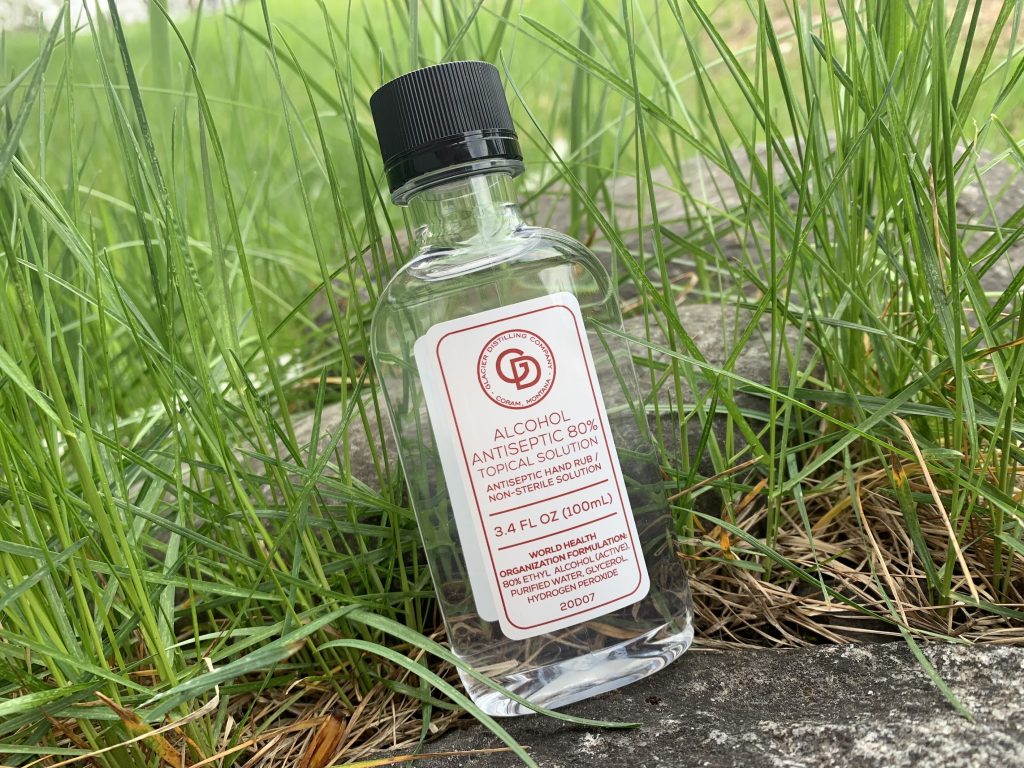 Thanks to VIM & VIGR—a local sock company based in Missoula—and the generosity of their customers, more than $105,000 worth of compression socks have been donated to healthcare professionals on the front lines of the pandemic. Dozens of hospitals around the country received socks through the VIM & VIGR Buy a Sock, Give a Sock program.
Coaster Cycles in Bonner teamed up with Imagine Nation Brewing Company, KettleHouse Brewing Company and Catalyst Catering—all in Missoula—to produce nearly a million (so far) face shields for those on the front lines. Their efforts have also created part-time work for those in need.
While Glacier National Park remains closed, folks can explore the Crown of the Continent virtually. Glacier National Park Conservancy is offering virtual tours and hikes, virtual drives of the famous Going-to-the-Sun Road, and wildlife webcams. Plus they're raising funds for the protection of the park and helping people see more, do more and be inspired for future travel while they're cooped up at home.
Speaking of our natural, wild places, it's a great time to keep them pristine. Bitterroot Water Forum has put on social distance river clean-ups in an effort to do their part for our rivers and give generous volunteers a chance to help, too.
Missoula's live music scene is pretty stellar. But with music venues—including bars and restaurants—closed, musicians are not the only ones taking a hit. Logjam Presents venues and the Top Hat restaurant employ more than 200 hourly employees who are largely out of work due to COVID-19. To combat this hardship, Logjam has established a Supplemental Income Fund to support their crew and has committed an initial $100,000. Concert customers can donate purchased tickets of cancelled and postponed shows toward the fund.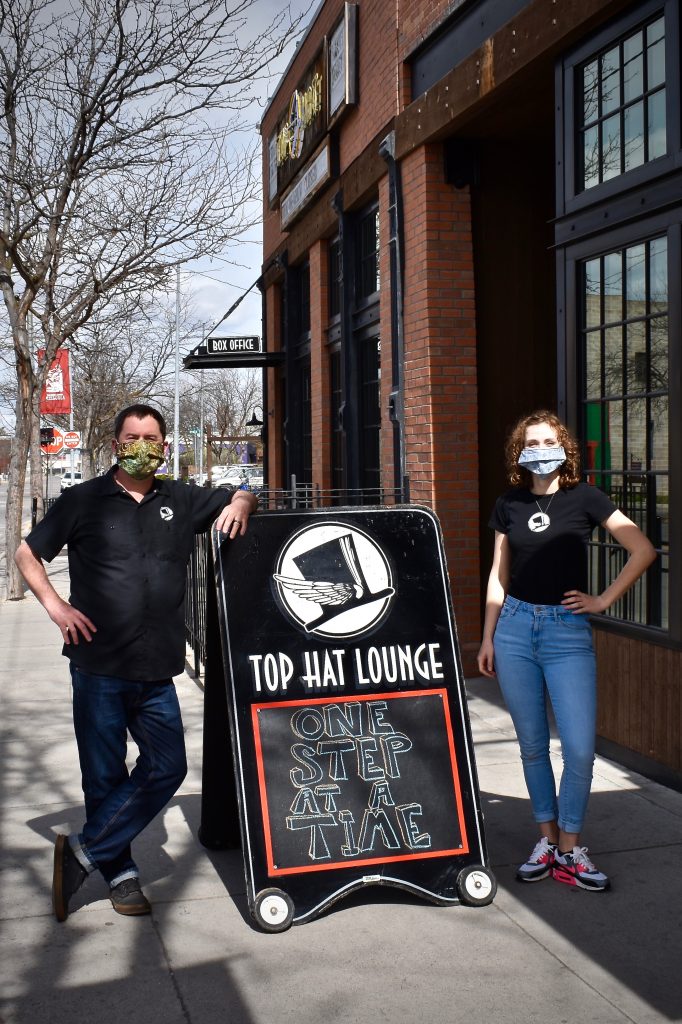 As local musicians find themselves out of work, Erica von Kleist—a musician based in Whitefish and New York—started the Montana Music Relief Fund, which hopes to raise $5,000 for those in need. Many local Montana musicians make their money in music venues that aren't open at the moment, and von Kleist wanted to do her part for the local music economy.
Thank you to everyone who is so generously lending a hand to help the larger community during this time of pulling together.
May 18, 2020
Related: Bigfork, Bitterroot Valley, Bonner, Coram, COVID-19, Glacier National Park, Missoula, Whitefish