We have fun year-round here and a bit of snow on the ground doesn't keep us from going outside or holding events. In fact, winter brings some of the most unusual, unique and fun events to cure your cabin fever. From renowned film festivals to barstool races, and dog-sled races to half marathon races, there's an adventure waiting for everyone.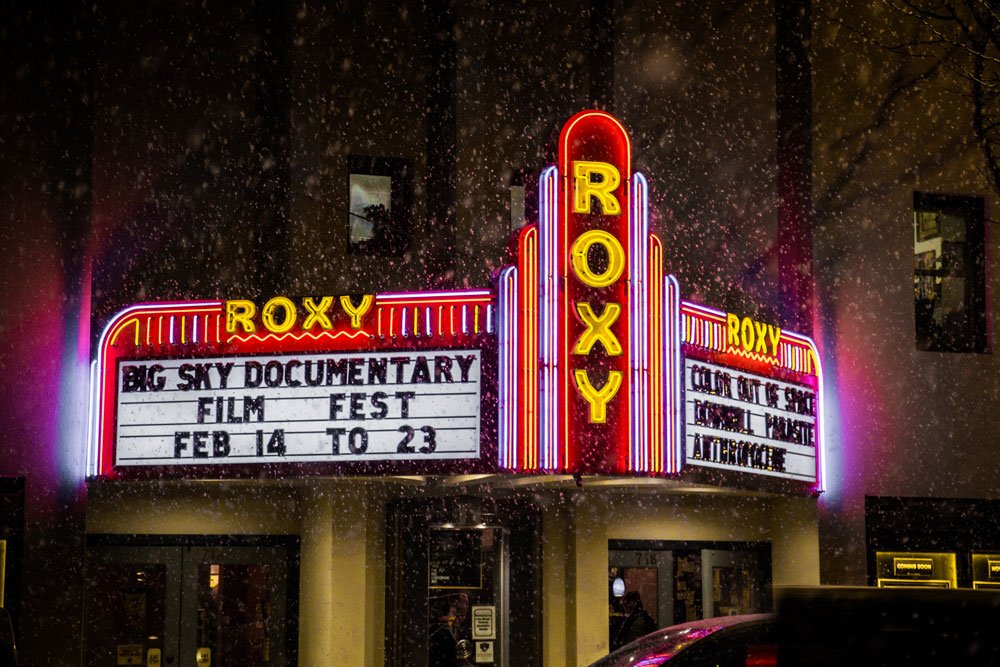 WINTER FEST AT MIRACLE OF AMERICA
Join the Miracle of America Museum in Polson for Winter Fest. This one-day event is family-friendly and perfect for history buffs. Learn about and ride vintage snow machines and snowmobiles, plus see demonstrations from a 1930 Model A Ford Coupe that was converted to a "snowbird" for Montana mail delivery.
January 14, 2023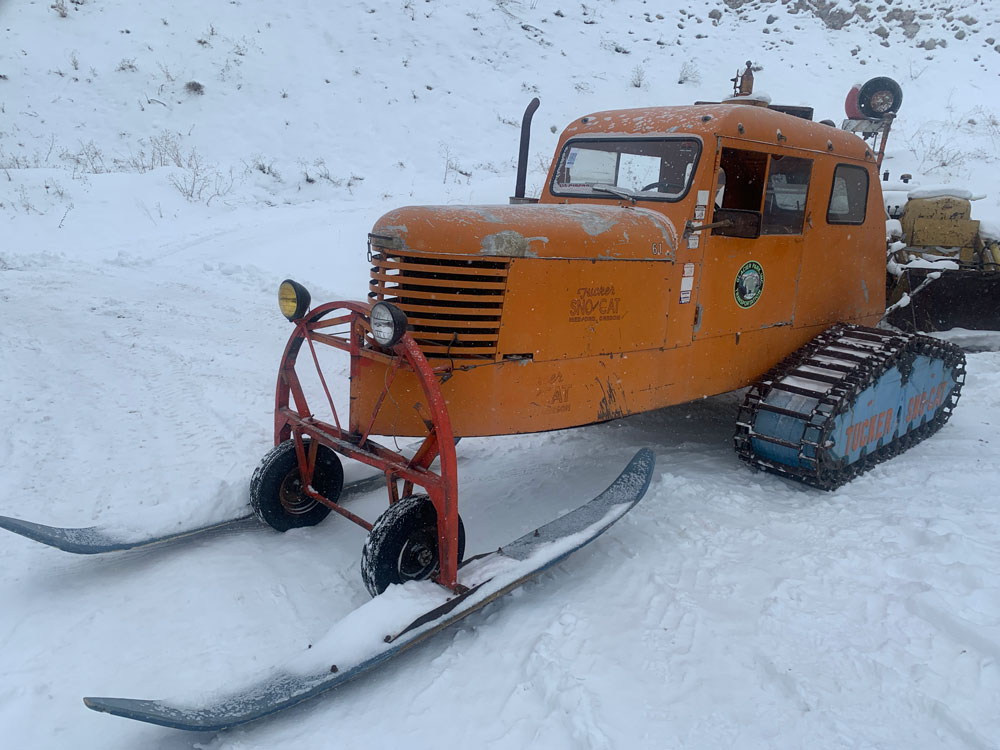 WHITEFISH WINTER CARNIVAL
Every year the quintessential ski town of Whitefish puts on a Winter Carnival to celebrate winter's abundance. This year's theme is Fire and Ice in support of Montana's first responders. Events include a disco party, polar bear plunge (a quick dip into the icy waters of Whitefish Lake for a good cause), grand parade, social and pancake breakfast.
February 3 – 5, 2023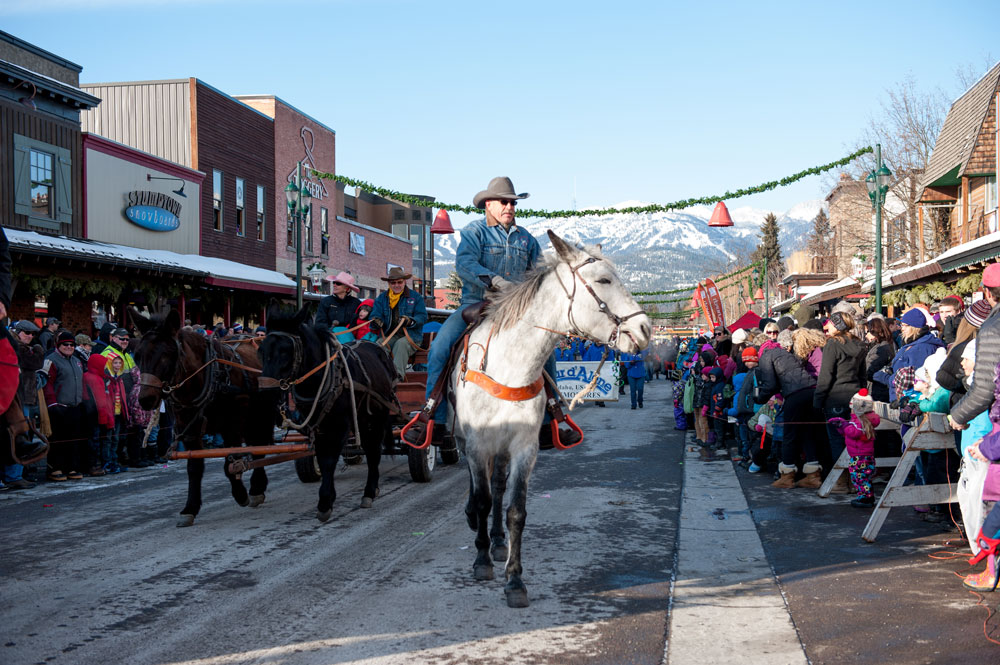 RACE TO THE SKY
Montana Sled Dog, Inc. has been holding Race to the Sky since 1989 in Montana's scenic Rocky Mountains. This dog-sled race is an Iditarod qualifier and begins in Lincoln, with checkpoints at White Tail Guest Ranch, Seeley Lake, Owl Creek and back. New this year, viewers are encouraged to participate in a Virtual Race to the Sky by logging miles of exercise, especially those that involve a dog. Finishers will be awarded prizes.
February 10 – 14, 2023
Virtual race: October 15, 2022 – February 28, 2023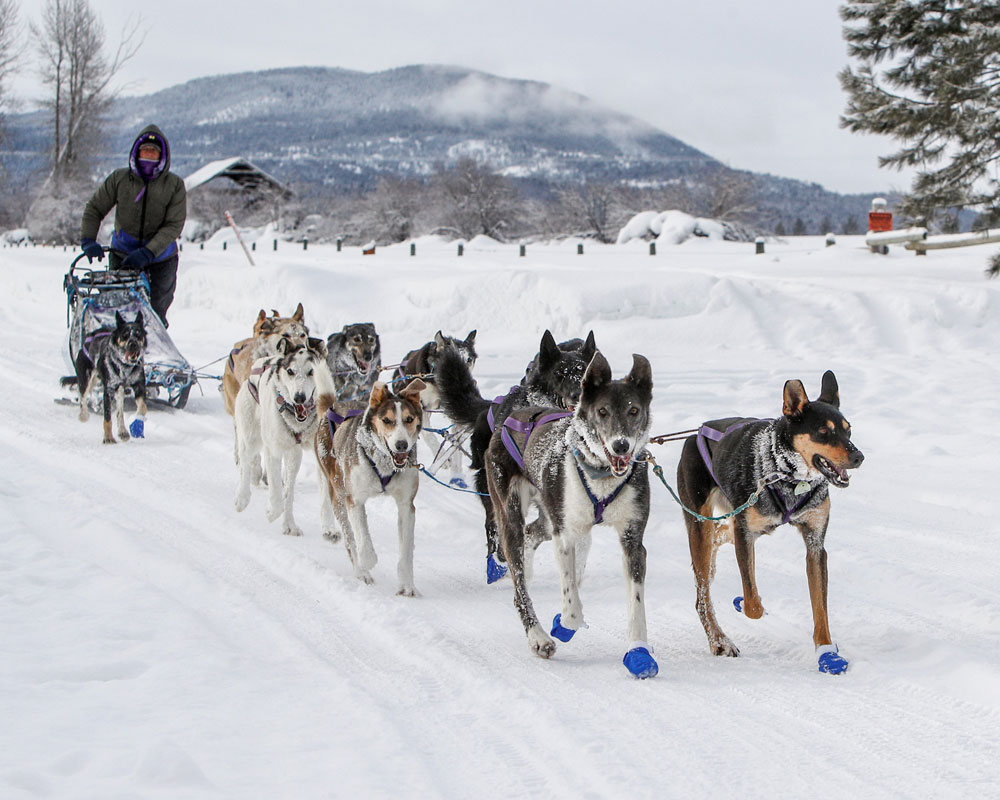 CABIN FEVER DAYS
In Martin City near Glacier National Park, people have been racing downhill on barstools for 43 years. Yes, you read that right. This wildly fun and hilarious competition is part of Cabin Fever Days, a community event made for fun and laughter. You'll find locals dressed up as mountain men, snowshoe softball, dart tournaments, plus kids' events like sledding and egg races, and the infamous barstool ski races—all of which are open to the public for entry.
February 10 – 12, 2023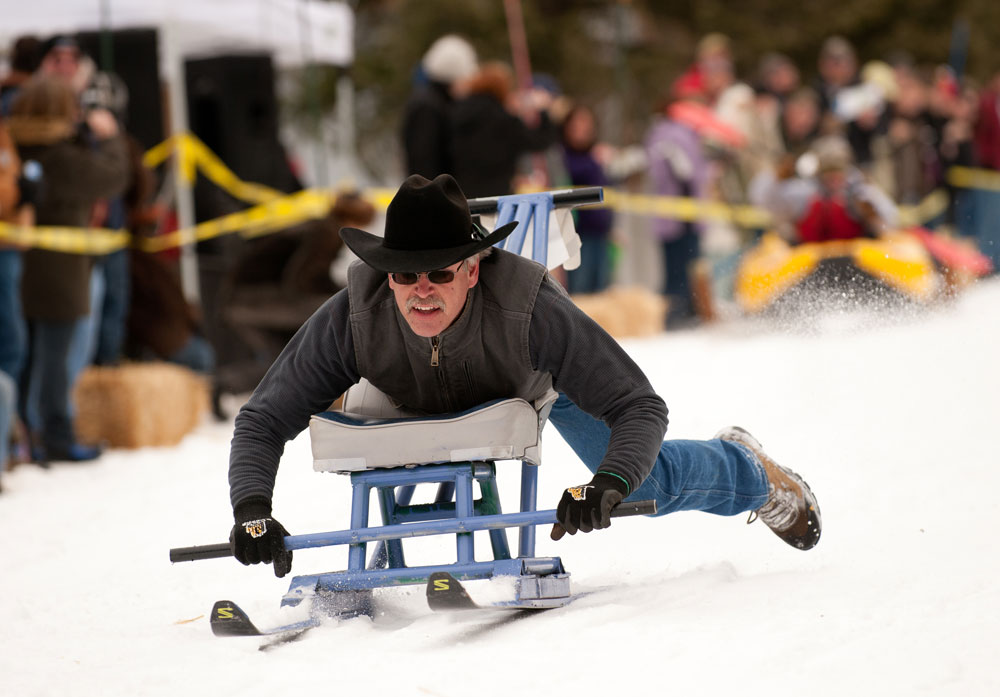 BIG SKY DOCUMENTARY FILM FESTIVAL
In Missoula the Big Sky Documentary Film Festival (BSDFF) is an internationally renowned film festival known for a wide range of nonfiction films. In addition to screenings, this five-day industry event includes panels, master classes, workshops, and the popular Big Sky Pitch session. BSDFF is an Academy Award qualifying festival in the Shorts and Mini-Doc categories. This much-anticipated event draws an audience of 20,000 and presents an average of 150 films from around the world in unique historic venues like The Wilma Theater and Roxy Theater, plus Missoula's local MCT Center for Performing Arts.
February 17 – 26, 2023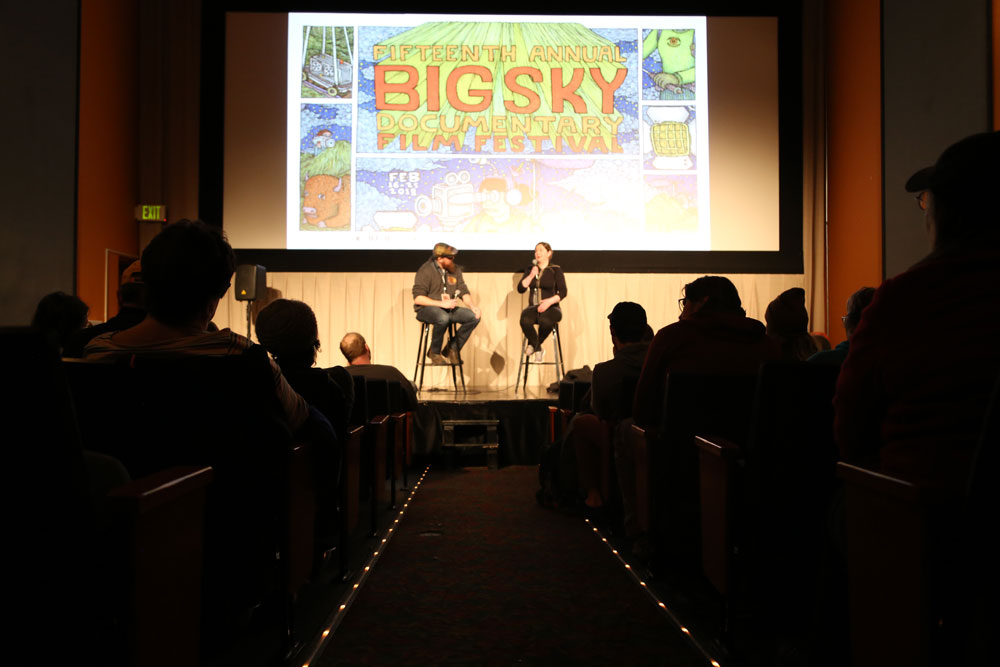 FLATHEAD LAKE INTERNATIONAL CINEMAFEST
In Polson, the Flathead Lake International Cinemafest brings together filmmakers from far and wide for movie screenings. One pass gains you entrance to view all screenings entered in the festival. Filmmaker awards include Best Documentary Feature, Best Montana Film, Best Actress and more.
February 24 – 26, 2023
SNOW JOKE HALF MARATHON
Lace up your shoes, throw on your Yaktrax, and join us in Seeley Lake for the Snow Joke Half Marathon. This typically chilly event has taken place since 1980. It's a great way to challenge yourself, while also experiencing the beauty of winter in Western Montana.
February 25, 2023
CLOVERFEST
Celebrate St. Patrick's Day in Columbia Falls with Cloverfest. This family-friendly event includes live music and bagpipe performances, a 1-mile fun run, a 5K, bingo, Irish trivia and dancing competitions, a kids carnival, plus food trucks and a beer garden.
March 11, 2023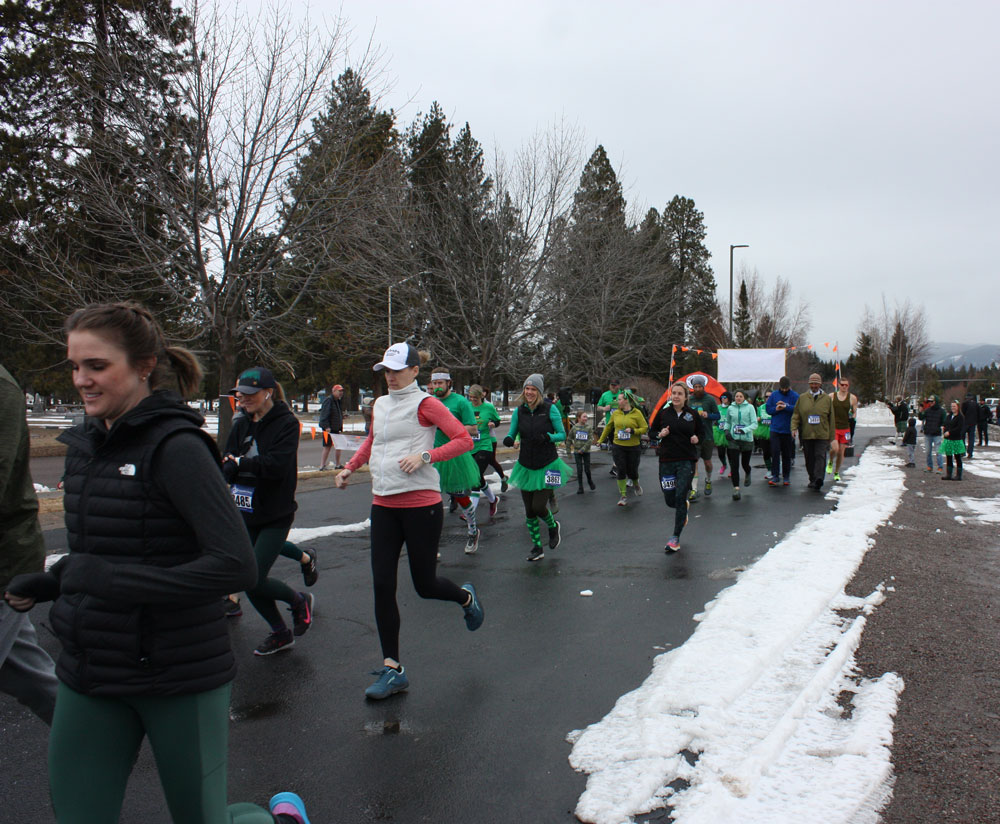 BRASH WINTER RODEO
Rodeos are a way of life in Western Montana and pay homage to our ranching roots. And thanks to the indoor arena in Kalispell, they take place year-round in Glacier Country. The Brash Winter Rodeo series events include bull riding, saddle bronc, bareback, team roping and more.
January through April 1, 2023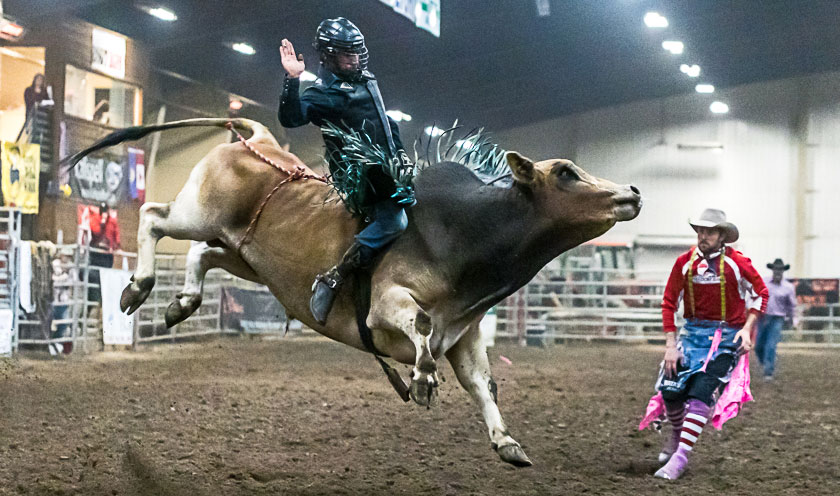 Please note: We ask that all our visitors and residents Recreate Responsibly by being mindful of the following: practice physical distancing; know before you go; plan ahead; play it safe; leave no trace; tread lightly; and help build an inclusive outdoors.
January 9, 2023
Related: Columbia Falls, Dog Sledding, Events, Kalispell, Martin City, Missoula, Montana, Museums, Outdoor Fun, Polson, Rodeos, Seeley Lake, Whitefish, Winter Fun