The Crown of the Continent beckons outdoor enthusiasts. With more than 1 million acres of towering peaks, cascading waterfalls, wild meadows and sparkling waters—the sheer beauty of Glacier National Park is jaw-dropping from every angle. However, it can be a little intimidating. For those of you who don't want to bite off more adventure than you can chew, but still want to get out of your car and away from the crowds, here's an insider's guide for a low-key introduction to the park.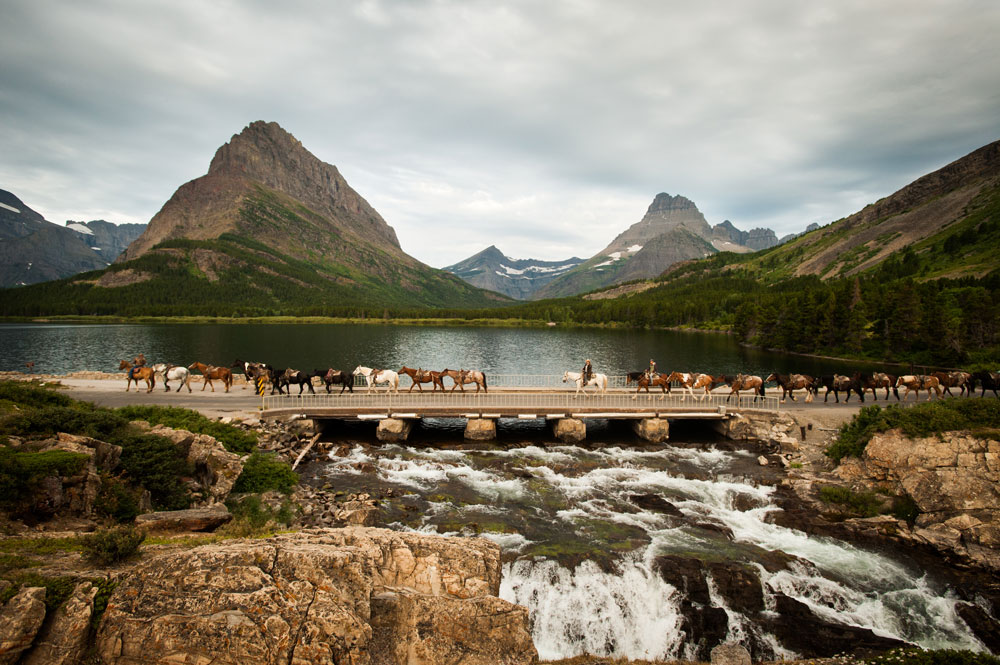 Explore in style by moped, horseback, boat, or a guided walk. These mellow adventures are some of the best ways to cover ground and discover the raw splendor of the park's glacial-carved terrain. Experience a truly off-grid authentic Montana moment, without breaking a sweat.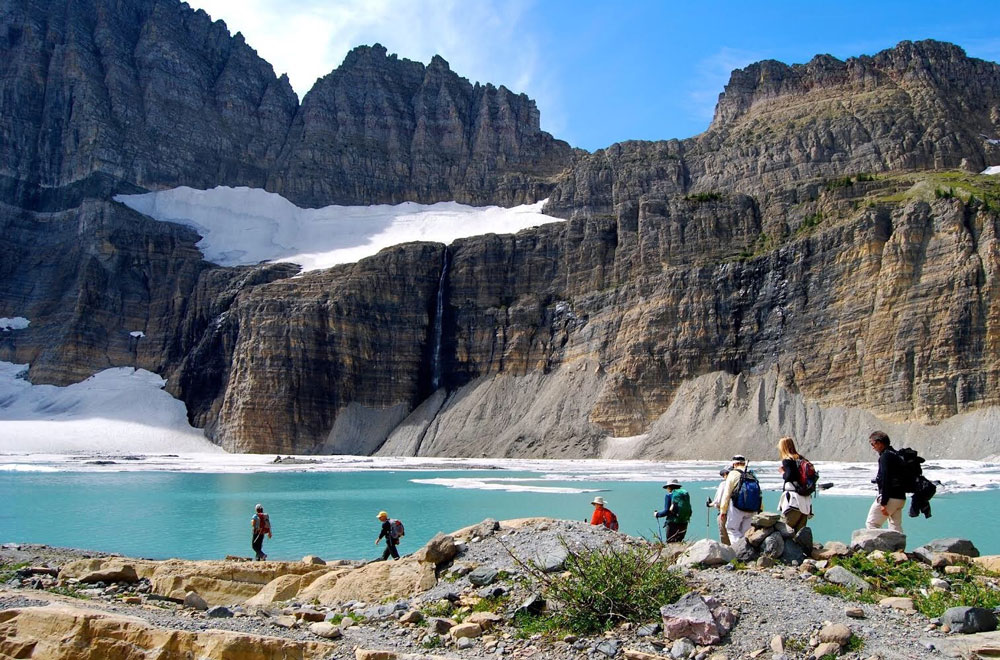 GUIDED WALKS
Set out on one of the park's forested footpaths. Glacier National Park has more than 734 miles of maintained trails, including many short walks that provide an intimate tour of the terrain. Glacier Guides and Montana Raft leads hikes for all ages and fitness levels. New this year is a half-day nature walk. Learn about Leave No Trace, forest fire science, river ecology and the history of early settlers, while leisurely strolling on two easy walks—first at Lake McDonald Valley and then in the North Fork Valley. Each walk is about 1.1 miles, with an elevation gain of only 180 feet. 2019 guided walks are available May 30 – August 29. You can also request a custom walk, if you want to go to a different location.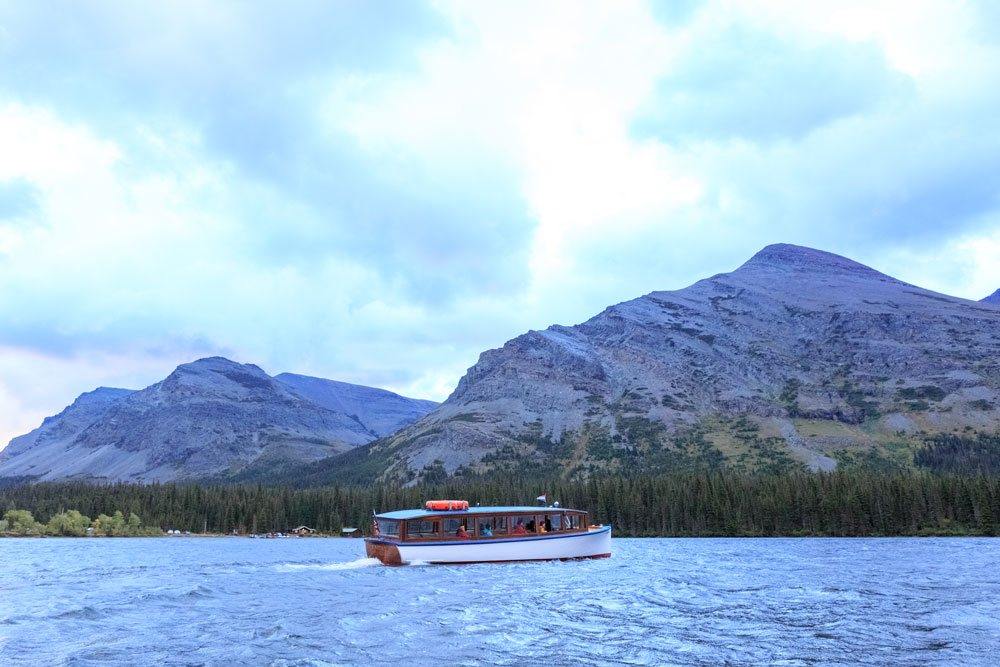 BOAT TOURS
For a different park perspective, step aboard a scenic boat tour by Glacier Park Boat Company. A guided tour of St. Mary Lake, Lake McDonald—the park's largest lake—Many Glacier or Two Medicine Lake offers panoramic views of the surrounding peaks, allowing you to take in 360 degrees of Glacier National Park grandeur. One of the most tranquil ways to explore the park, you'll also have the option to get off the boat for a short guided walk. Each tour is unique, informative, and, most importantly, the view from the water is always extraordinary. Book a 2019 tour between May 18 and September 22, depending on location.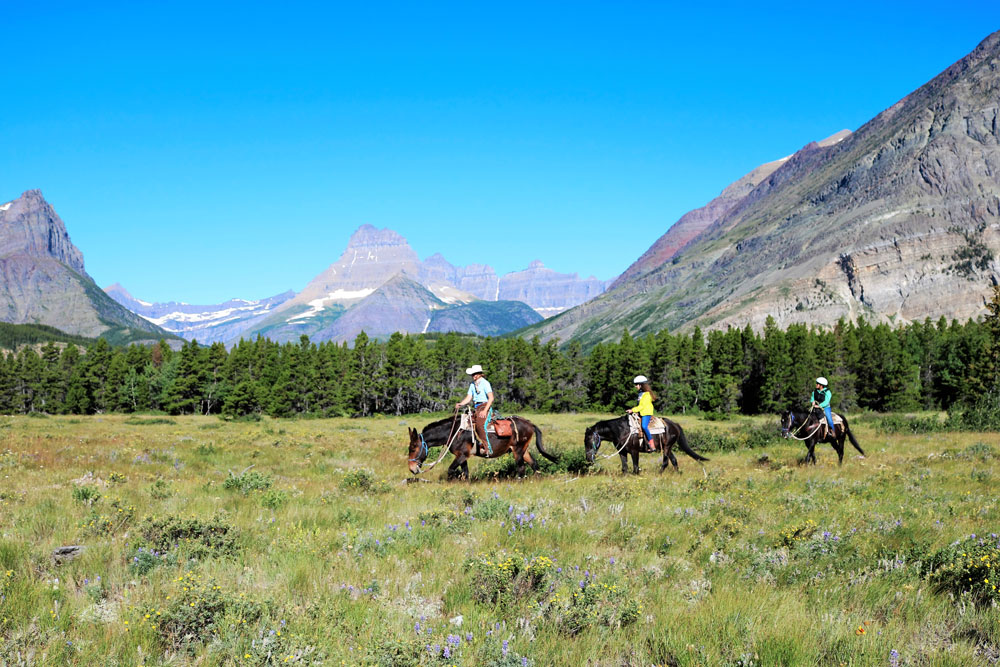 GUIDED HORSEBACK TRAIL RIDES
Get off the beaten path and take in Glacier National Park from the saddle with a guided horseback trail ride from Swan Mountain Outfitters. Experience unspoiled beauty and aquamarine glacial waters, along with wildlife and wildflowers around every bend. Trail rides vary from one hour long to one and a half days, and accommodate all levels of riders, beginner to expert. Take off from one of three locations—Apgar, Lake McDonald or Many Glacier. No two trails are alike; choose what views you'd like along the trail, from meadows to forests and lookouts to lakes. Tours are offered mid-May through the end of September/early October, weather dependent.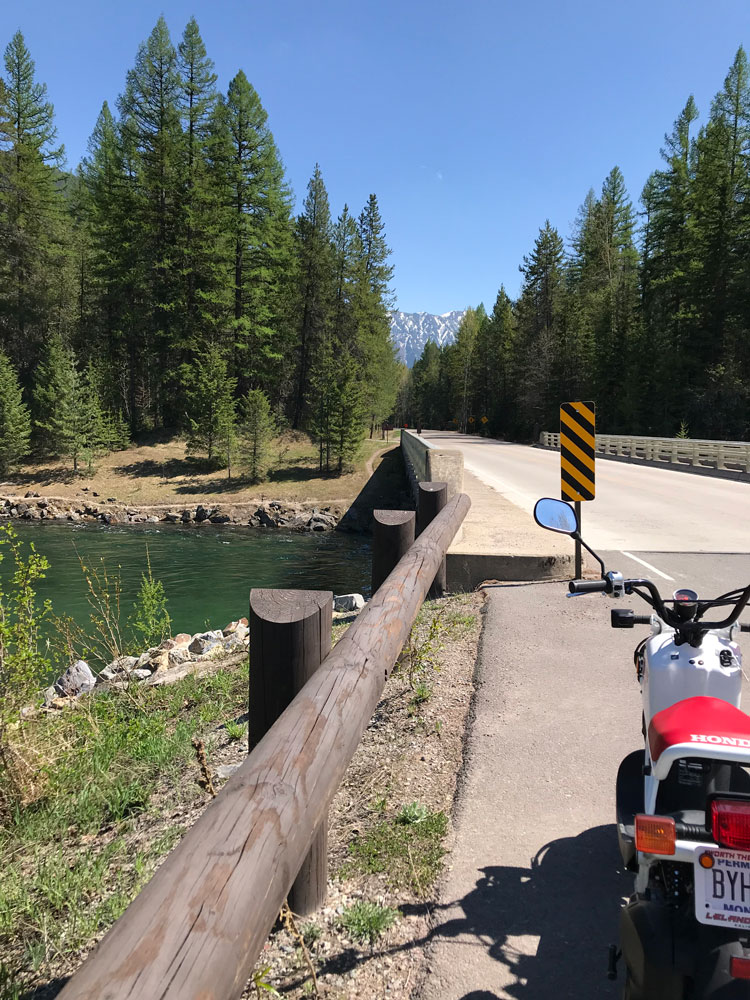 MOPED RIDES
Not wanting to stray far from the road? We've got you covered. Revel in the freedom of a self-guided road tour on a moped from Glacier Moped Rentals. Why? Because mopeds are exhilarating! You'll also enjoy open views, plus the sounds and scents of the fresh mountain air. You don't need a motorcycle license to ride; a helmet, map and safety briefing are all provided. Rent for as little as an hour, or choose a multiday trip. Mopeds make scenic viewpoints and pull-outs a breeze. Don't miss the chance to ride the more undiscovered areas of the park on roads less traveled, taking in unrivaled, breathtaking views.
For more adventure inspiration, itineraries, facts, and safety information, visit glaciermt.com/glacier-park.
April 15, 2019
Related: Family Fun, Getting Around, Glacier National Park, Guided Tours, Horseback Riding, Montana, Outdoor Fun, Summer Fun