What's better than roaming around Montana? Roaming around Montana with your dog, of course. We love dogs around here­—bird dogs, river rovers, hiking companions—so we get it. Western Montana's wide-open spaces, miles of hiking trails and sparkling waters make a great place for a pet-friendly vacation, and there's plenty of lodging to accommodate your pup, too.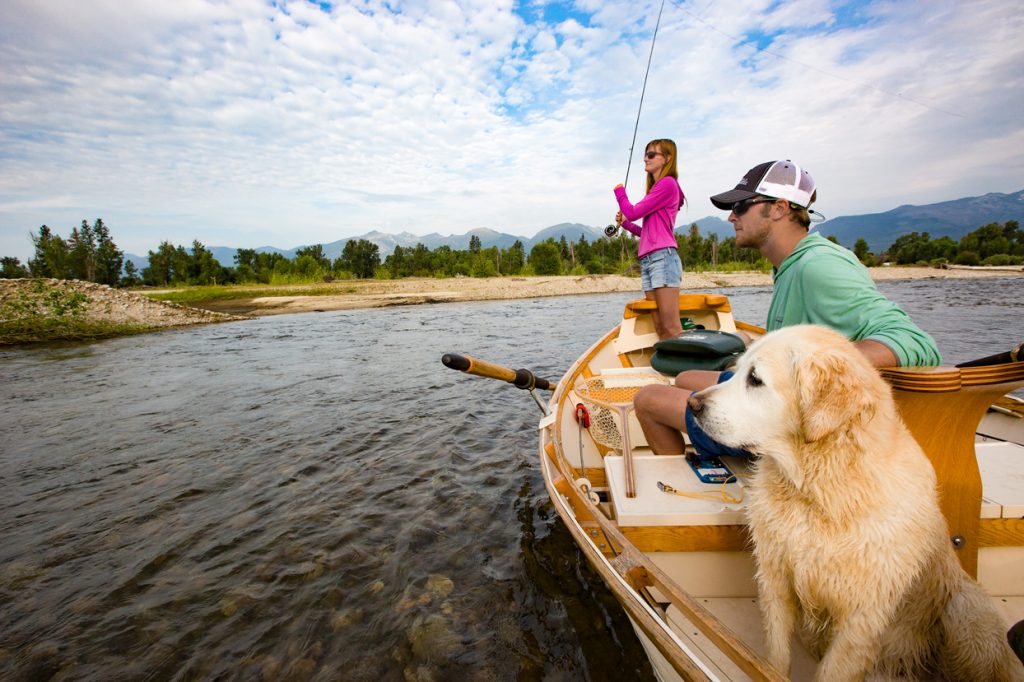 If you're traveling with your dog in Western Montana, it's important to be a responsible pet owner, plan ahead and know before you go. First and foremost, dogs should be properly licensed and up-to-date on vaccines, and of course, aggressive pets should be left at home. Bring dog waste bags and pick up dog waste promptly. Always dispose of waste in proper receptacles, which you'll often find near trails. If you don't find a proper receptacle, you'll need to carry the waste out with you. Make sure your dog doesn't chase wildlife; this could harm wildlife, your dog or even you—or your dog could get lost. Make sure you carry enough food and water for you and your dog while you're out exploring, and note that pets are not allowed on some public lands and waterways, and in other areas they must be leashed.
Montana State Park Pet Rules
Pets are allowed in most of Montana's state parks, but please respect park rules and other visitors by keeping your dogs leashed on parklands. Read more here about pets in parks—like cleaning up after your pet, wildlife encounters, swimming and barking, and for a list of spots pets are NOT allowed.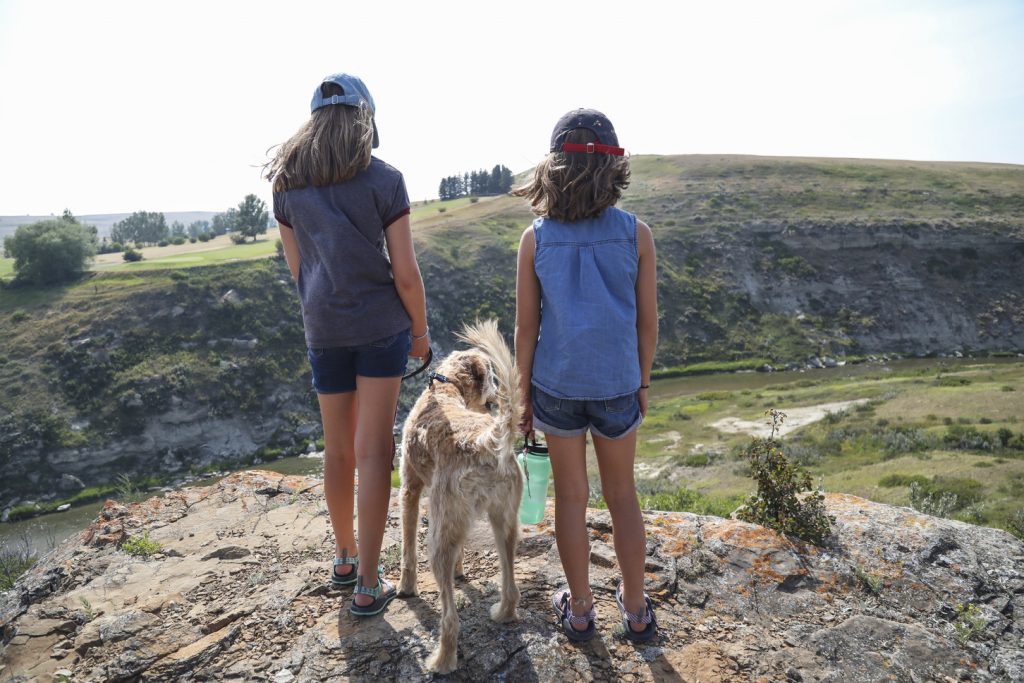 Glacier National Park Pet Policy
Though bringing your dog to Glacier sounds fun, there are a handful of things you should be aware of before bringing your pet into the park. Read more here about leash laws and where pets are allowed and not allowed within park boundaries; hiking with your pup is not permitted, leashed or not.
Dog Boarding Facilities Near Glacier National Park
Because your dog-friendly family vacation may not include all things dog-friendly, take advantage of boarding spots and kennels near the park where your furry friend will enjoy their adventure just as much as you'll enjoy yours. Remember—never leave your pet in a closed vehicle.
+ Glacier K9 Resort & Spa in Kalispell
+ Glacier Bark Kennels in Columbia Falls
+ Columbia Mountain Kennels in Columbia Falls
+ Three Dog Ranch in Whitefish
Dog Parks in Western Montana
You'll find that some of Western Montana's larger communities have off-leash dog parks. Please follow posted signage at each park.
+ Begg Park in Kalispell
+ Hugh Rogers Whitefish Dog Park in Whitefish
+ J. Neil's Memorial County Park in Libby
+ Travis Dolphin Dog Park in Polson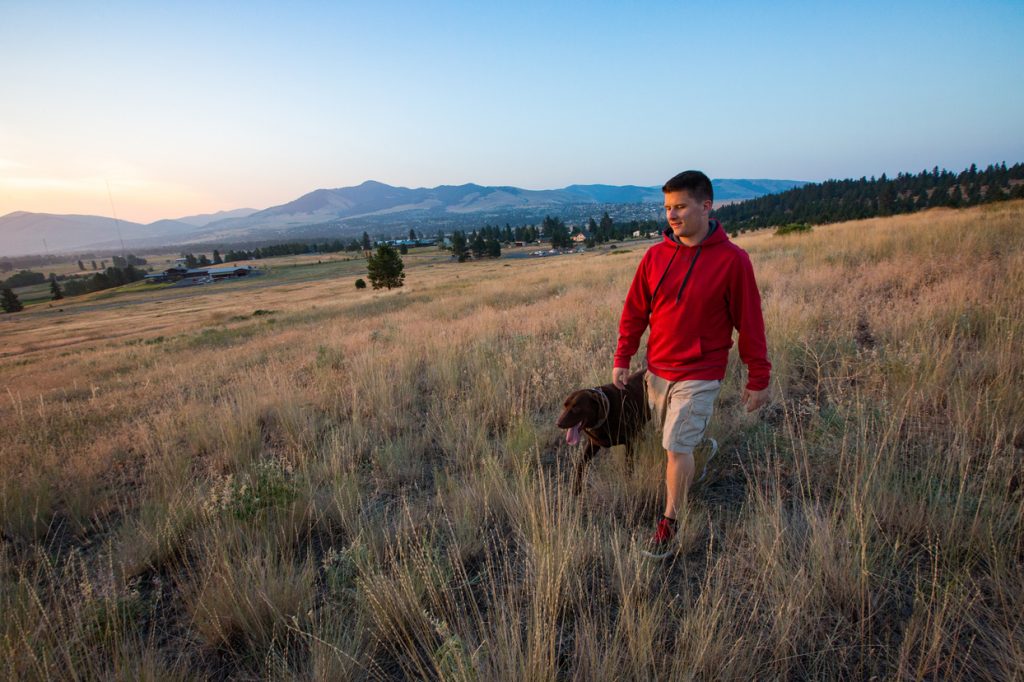 Pet-Friendly Lodging
When you travel with your dog in tow, you're not limited to camping and pet-friendly hotels and motels. Plenty of Western Montana ranches, resorts, vacation homes and cabins also welcome pets. Click here for a list of pet-friendly lodging options, and remember that most lodging spots do not allow your dog to be left unattended on the premises.
Service animals are not considered pets, so rules/regulations do not apply.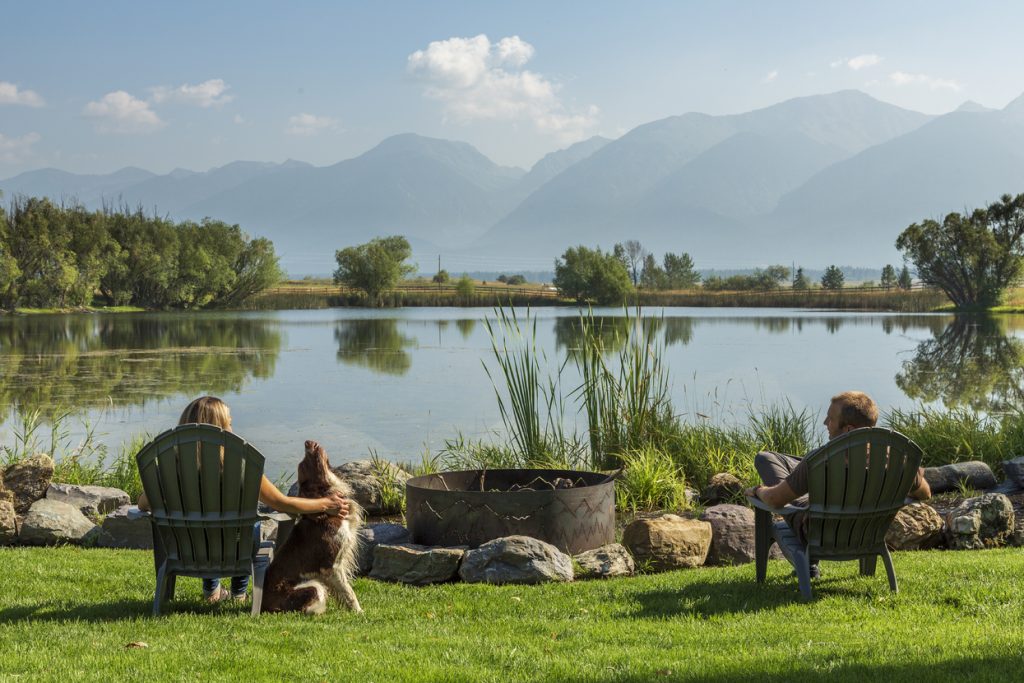 Please note: Face coverings are required indoors or when social distancing in groups is not possible outside. Social distancing is required to help reduce the spread of COVID-19. Thankfully, we've got plenty of space for social distancing activities and recreation in Western Montana. It's vital, however, to maintain a 6-foot distance from others, even outdoors. Please be mindful of our communities and small businesses, which have had to adapt to the change and may face limitations this year—always call ahead. We're all in this together. Take the Tourism Pledge to travel responsibly in Glacier Country.
April 19, 2021
Related: Columbia Falls, Glacier National Park, Hamilton, Kalispell, Libby, Missoula, Montana, Polson, Recreate Responsibly, Stay, Thompson Falls, Vacation, Whitefish