Spring has sprung and we couldn't be more excited. The snow is melting, wildflowers are blooming and wildlife is emerging. While the snow in the mountains will take longer to melt, at lower elevations the snow has quickly disappeared. Which means our closer-to-town trails are cleared off and ready to hike. One of the easiest ways to explore Western Montana's charming small towns is by foot. Stretch your legs and enjoy these leisurely hikes.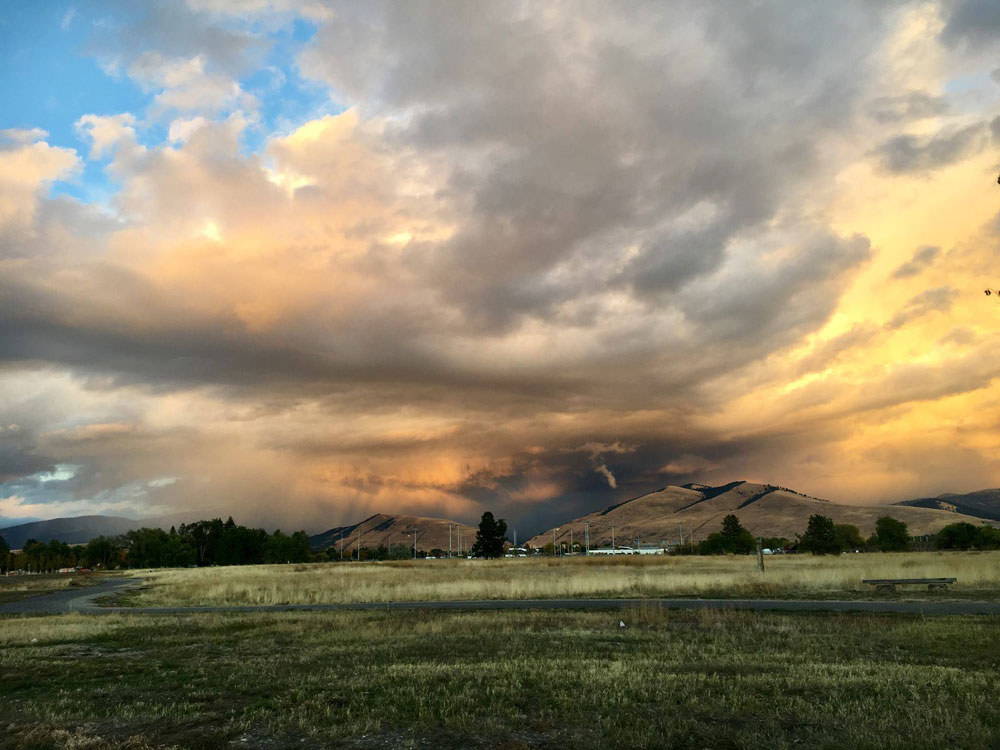 FORTLOOP TRAIL
Directions: In Missoula—the cultural hub of Glacier Country—head to the newest city park: Fort Missoula Regional Park. Home to nine multisport fields, tennis courts, a dog park and more, Fortloop Trail loops the entire park—an approximately 2.5-mile hike. In total, there are 7 miles of trails to explore, some of which connect directly to the Historical Museum at Fort Missoula, which houses 20 historical structures and buildings on the grounds.
Round Trip Distance: Fortloop Trail, 2.5 miles.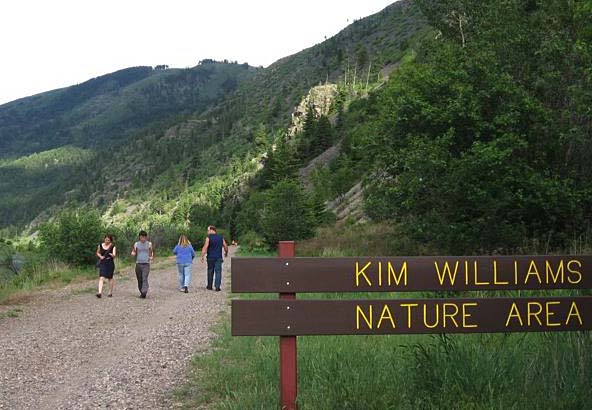 MILWAUKEE TRAIL / KIM WILLIAMS TRAIL
Directions: Located in the heart of downtown Missoula, the Milwaukee Trail follows the Clark Fork River through downtown to the University of Montana. The trail then merges into the Kim Williams Nature Trail, and eventually between the Clark Fork River and the base of Mount Sentinel. On top of the old Milwaukee Railroad tracks, this trail is wide and flat. If you stay quiet along the river you're likely to see wildlife, like blue herons and sandhill cranes or an osprey in one of the multiple nests along the way. To walk the entire length of the trail, park at McCormick Park.
Round Trip Distance: From McCormick, 13 miles. For a shorter hike, turn around at the university, 4.4 miles.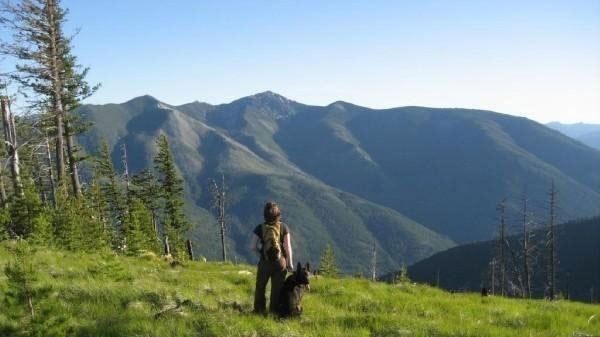 FLAGSTAFF TRAIL
Directions: After exploring Libby, travel north on Highway 37, turn left at River Road and travel 4 miles. Turn right at Quartz Creek Road 600 and follow it for 5 miles, then turn left on West Fork Road. Continue until the road ends at a "T" junction. Turn left to follow Road 4690 7.3 miles to the trailhead. The Flagstaff Trail winds through grassy meadows, filled with wildflowers this time of year, and leads to the summit of Flagstaff Mountain. It's 2 miles to the summit with an elevation gain of 1,642 ft. Once there, the trail continues another 3.45 miles, or you can turn around.
Round Trip Distance: Flagstaff Mountain Summit, 4 miles.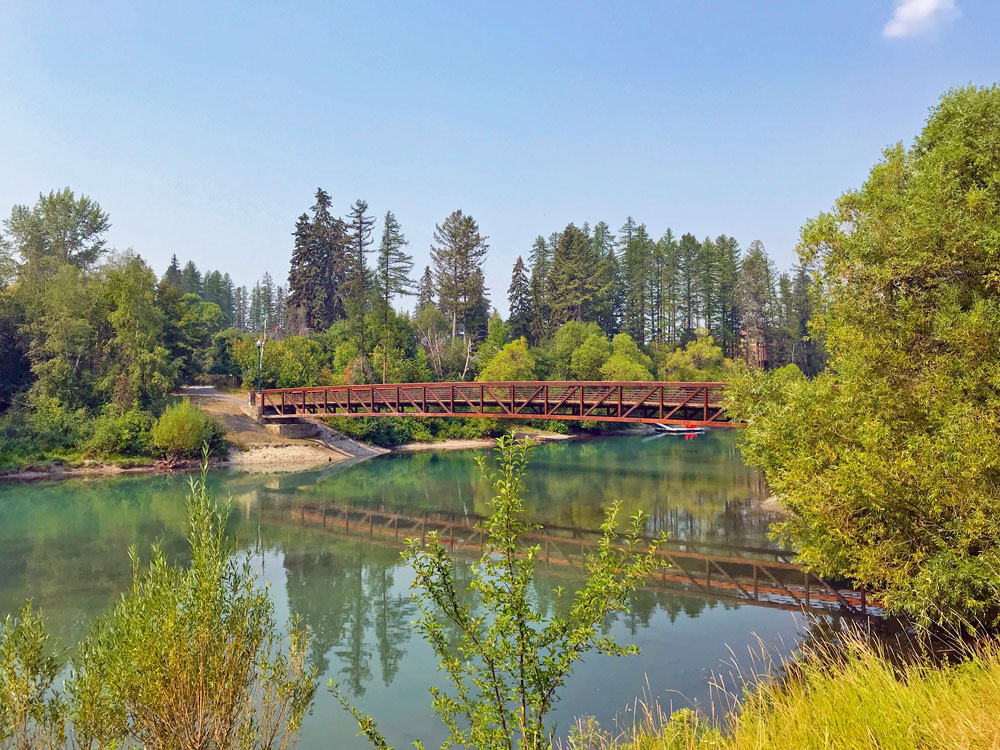 WHITEFISH RIVER PATH
Directions: Whitefish has a network of in-town trails which are maintained year-round. The Whitefish River Trail, one of the most accessible walks, begins at Riverside Park. The paved path travels through town along the Whitefish River and along part of Whitefish Lake. The path eventually connects to Reservoir Road, just 0.5 miles from the Reservoir Trailhead of The Whitefish Trail—one of 12 trailheads that encompasses 42 miles of single track trails.
Round Trip Distance: The Whitefish River path has approximately 15 miles of paved path, which then connects to The Whitefish Trail. Hike for however long you want, then turn around.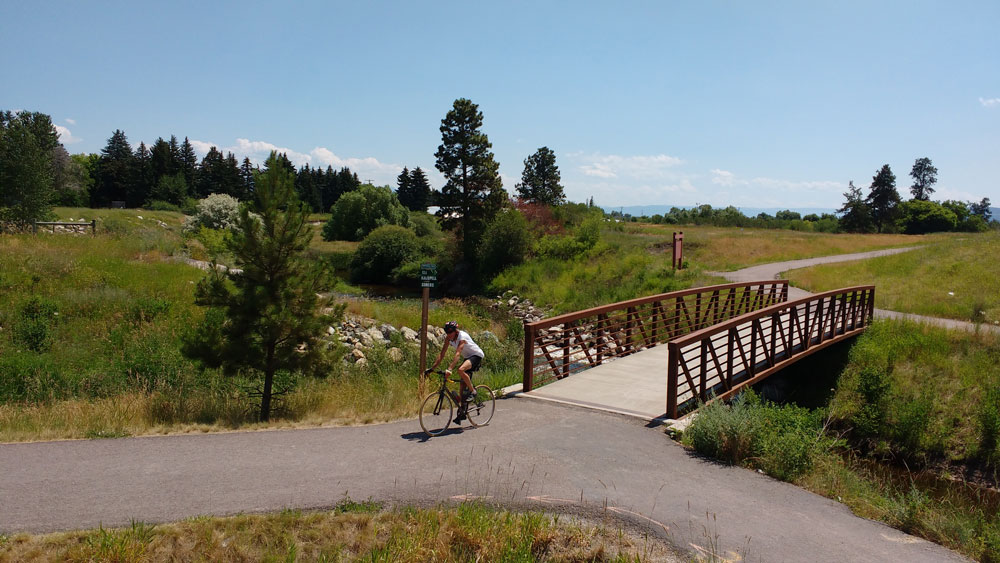 GREAT NORTHERN RAILS TO TRAILS
Directions: The Great Northern Historical Trail extends 22 miles between Somers—at the north end of Flathead Lake—and Kalispell, then South, ending at the tiny community of Kila (no amenities, but parking is available). Start in Somers, Kila or Kalispell. The trail follows the old Great Northern Railway route, serving up unrivaled views of the Swan, Mission, Salish and Whitefish ranges. To find the trail in Kalispell, head west until you meet the intersection of U.S. 2 and Spring Creek Road. Find parking just east of the intersection.
Round Trip Distance: 44 miles round-trip. Pick your starting point, then turn around whenever you want.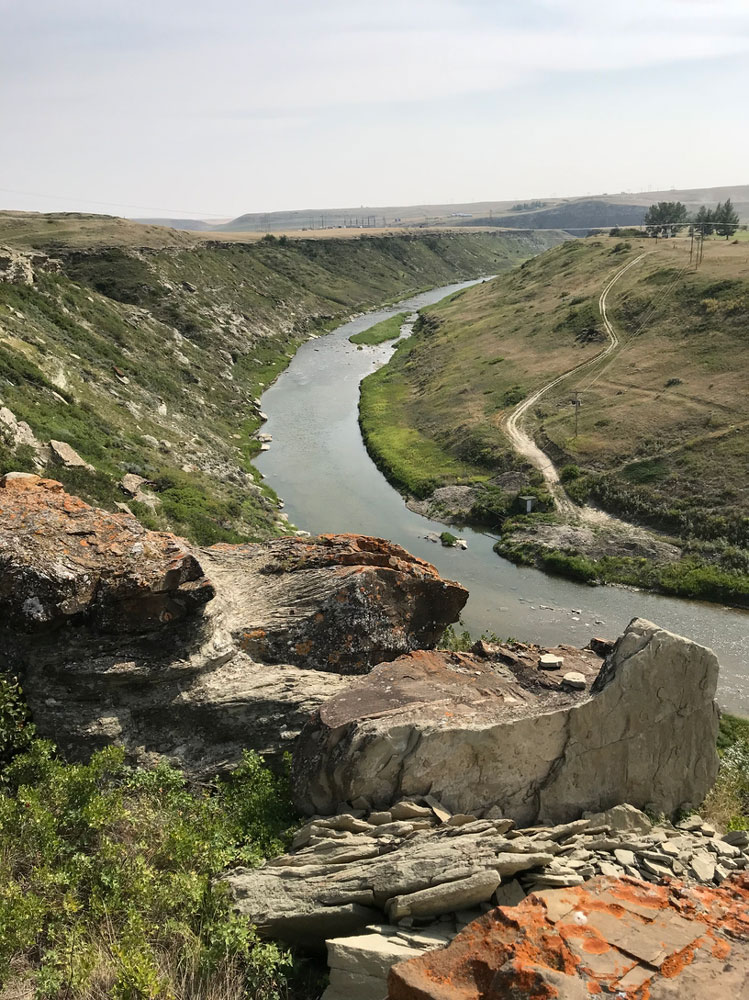 CUT BANK COULEE TRAIL
Directions: From Cut Bank, find parking for the Cut Bank Coulee Trail at two trailheads. The east trailhead is located at Seventh Avenue South and Dean Drive. The west trailhead is located at Mountain View Boulevard and Lookout Road. This U-shaped trail follows the Cut Bank Creek Coulee for 2 miles.
Round Trip Distance: 4 miles.
MULE PASTURE LOOP
Directions: Mule Pasture Loop is 0.5 miles north of Thompson Falls. Follow the USFS direction signs from either the east or west ramp north of Highway 200. The Mule Pasture Loop travels through a beautiful wooded setting, which feels remote yet is in town.
Round Trip Distance: 2.3 miles.
If trekking up steep hills and mountains isn't your idea of fun, these hikes are a great option— allowing you to get outdoors but keep things casual. Enjoy these hikes year-round and find more trails at glaciermt.com/hiking.
April 1, 2019
Related: Cut Bank, Family Fun, Hiking, Kalispell, Kila, Libby, Missoula, Outdoor Fun, Parks, Somers, Spring Fun, Thompson Falls, Whitefish