While Glacier National Park anchors Western Montana's Glacier Country, the region offers so much more. The gorgeous landscapes, vibrant small towns and adventures beyond the park are every bit as memorable as the park itself. Here's a list of things to do outside Glacier National Park that will make for the trip of a lifetime.
Bigfork
Situated in the northeast corner of Flathead Lake, the storybook village of Bigfork lays on the charm with a robust little downtown district featuring galleries, shops and restaurants.
+ Let Base Camp Bigfork help you find your next big adventure with rental gear and guided tours, including biking, paddleboarding and kayaking.
+ Shop curated finds for the home, found goods, art and more at Nancy O's Interiors, and take home a little something to remember Montana by.
+ Treat yourself to Broadway-caliber theater at the Bigfork Summer Playhouse.
Browning
Sitting on the rolling foothills just east of Glacier National Park, Browning is the largest community on the Blackfeet Indian Reservation.
+ Learn about the people of the Northern Plains at the Museum of the Plains Indian, a permanent exhibition gallery with a rich collection of historic tribal arts.
+ Take a Blackfeet cultural hike with Iron Shield Creative to hear the cultural historic stories of the landscapes, told by tribal members. Please be respectful on tribal lands. Note that a $20 Blackfeet National Conservation/Recreation permit is required when hiking on Blackfeet tribal lands, which can be purchased here.
Columbia Falls
The lively little town of Columbia Falls is just 15 minutes from the park's west entrance. Here you'll find locally owned shops, restaurants, a brewery and a popular summer farmers market.
+ Soar above the treetops in the fresh mountain air on a zip line tour with Glacier Ziplines, featuring incredible views.
+ Enjoy 10 water slides, a huge whirlpool, an activity pool, mini golf, bumper cars and more at Big Sky Waterpark.
+ At Camp Scout + Gather lets the kids get their mini golf game on and shop the on-site modern mercantile for home and lifestyle goods and enjoy delicious food at Scouts Grill.
Coram
South of West Glacier, the small town of Coram is minutes from Glacier National Park along U.S. Highway 2 and boasts family-fun attractions, a distillery and an array of lodging options.
+ Let the kiddos get their wiggles out at the outdoor Amazing Fun Center, featuring a two-level life-sized wooden maze, a unique 18-hole mini golf course, bumper-boat pond, bankshot basketball, a life-sized 3-D puzzle and more.
+ Embark on a high-flying adventure at Glacier Highline, with 50+ ropes course activities featuring zip-lines, an inflatable waterslide and swimming pond, and don't miss the frozen huckleberry lemonade.
+ Check out the live local music scene at the locally-owned Stonefly Lounge.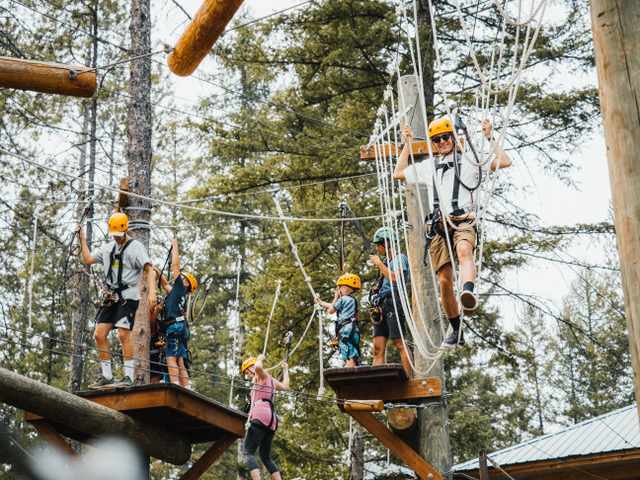 Cut Bank
Home to plenty of western adventures and abundant outdoor opportunities, Cut Bank sits against the backdrop of the stunning Rocky Mountain Front.
+ View exhibits on homesteading, the Lewis and Clark expedition in the area, Glacier National Park artist John L. Clark, the Blackfeet culture, oil boom years, railroading and more at Glacier County Historical Museum.
+ Play a quick nine holes of golf and mosey on up to the bar for a post-game drink at Cut Bank Golf and Country Club.
+ Lace up your shoes for a relaxing and scenic hike just outside of town on the Cut Bank Trails.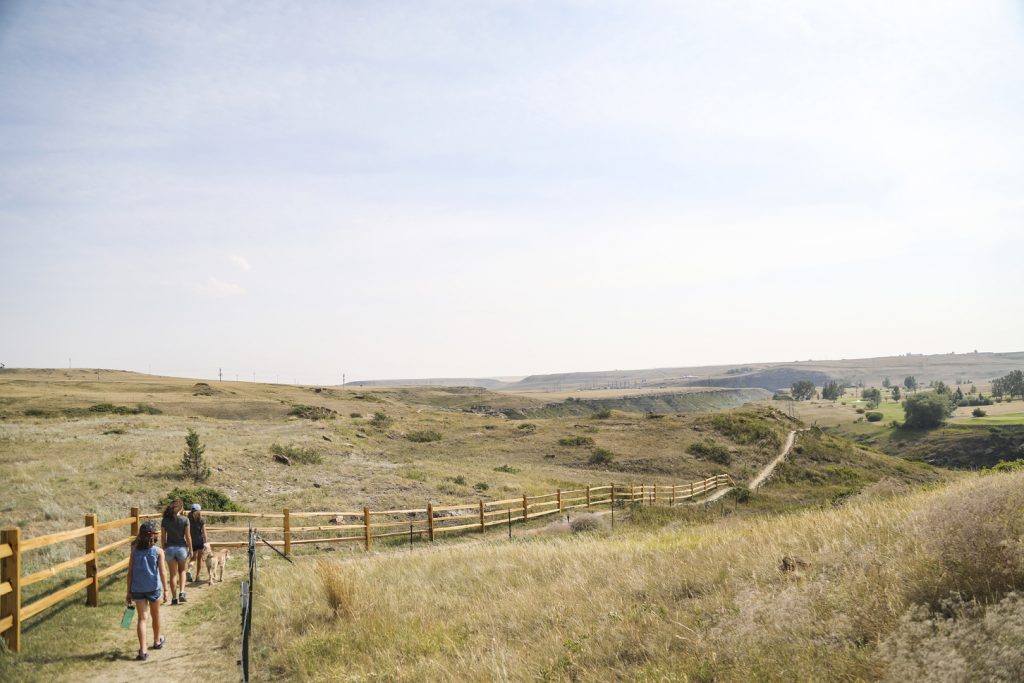 East Glacier Park
As one of the gateways to Glacier National Park, East Glacier Park—located on the Blackfeet Indian Reservation—is down-to-earth, complete with friendly locals serving up home-cooked meals, coveted huckleberry ice cream and insider tips on area attractions. Please be respectful on tribal lands.
+ Book a ride with Backpacker's Ferry, who will shuttle you to and from area trailheads, or let them take you on a personalized sightseeing tours for an intimate look at the land surrounding Glacier National Park, including a look within the Blackfeet Nation.
+ Experience live music, Blackfeet arts and crafts, food trucks, horseback rides, family fun and more at The People's Market—tsiikaa"tīyiikiitsii'p—at Bison Creek Ranch.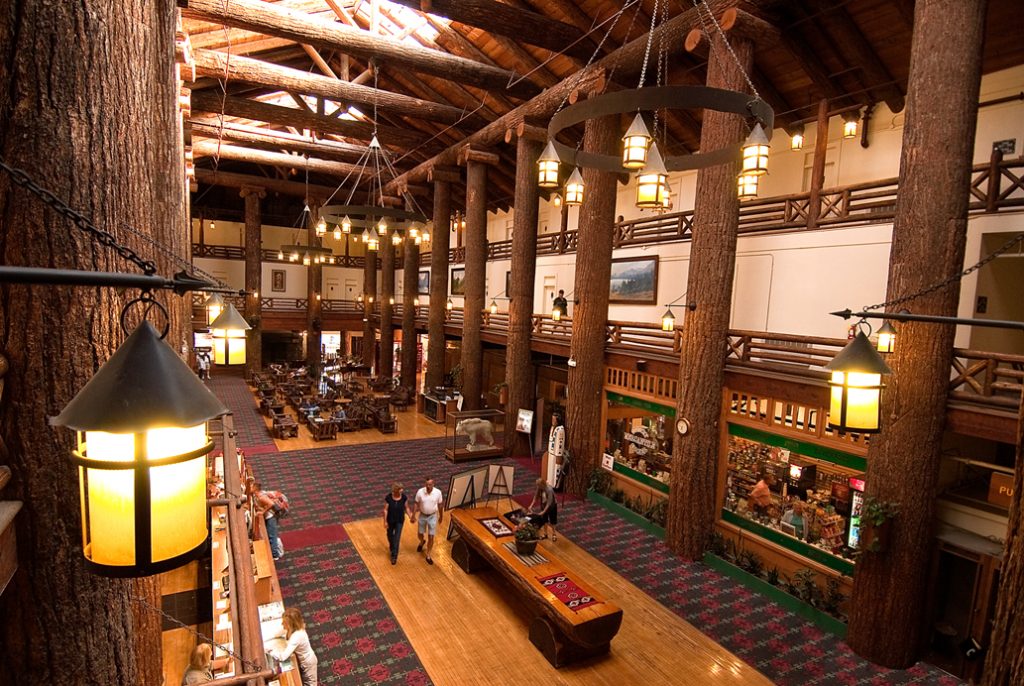 Hungry Horse
Surrounded by some of Western Montana's most spectacular mountains and only a few minutes from Glacier National Park, Hungry Horse is home to local shops, lodging and plenty of huckleberry treats.
+ Enjoy visitor center exhibits on Flathead Valley flood control and take a guided walking tour at Hungry Horse Dam, Visitor Center and Reservoir.
+ See more than 200 taxidermied exotic animals from around the world at the World Museum of Wildlife.
+ Take to the water at Hungry Horse Reservoir on a stand-up paddleboarding, canoeing or kayaking adventure.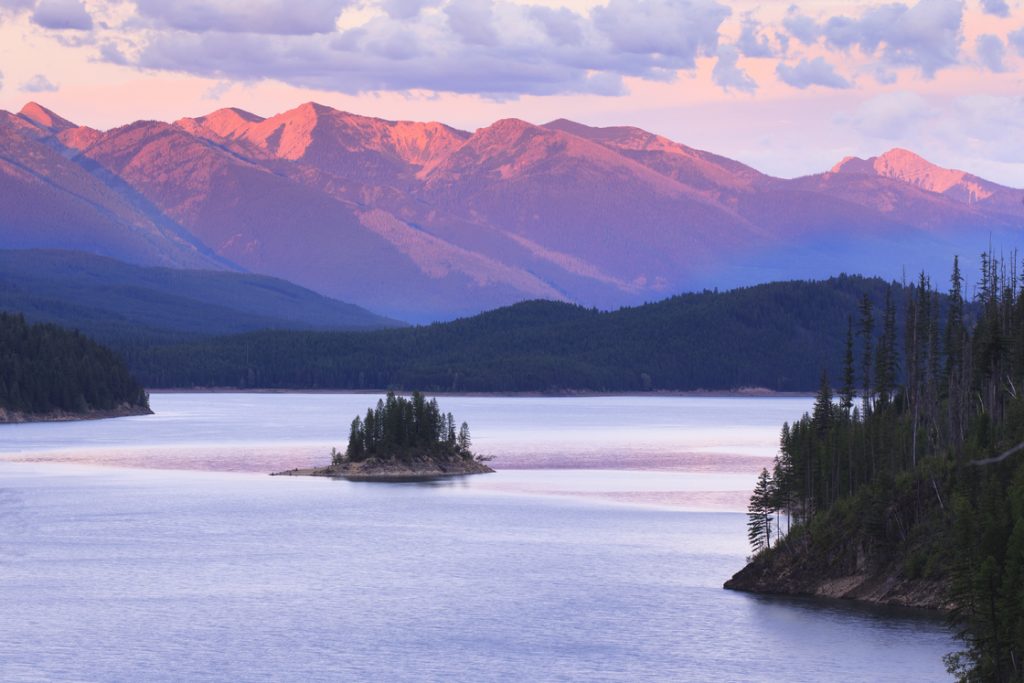 Lakeside/Somers
The quaint and scenic communities of Lakeside and Somers are nestled on the shores of Flathead Lake and offer exceptional access to water and lakeside recreation.
+ Soar through the scenic Flathead Lake landscape on the Flathead Lake Alpine Coaster, located in Lakeside.
+ Take a gorgeous sightseeing charter around Flathead Lake with Far West Boat Tours out of Lakeside and enjoy the fresh Montana air and unparalleled mountain views.
+ Explore the sandy, 106-acre, day-use Somers Beach State Park on the northwest shore of Flathead Lake.
+ Fly above Flathead Lake on a wildly fun parasailing adventure with Big Sky Parasail, out of Lakeside.
+ Book a fishing charter, Wild Horse Island trip or pontoon boat rental with Hooked on Montana, located in Somers Bay.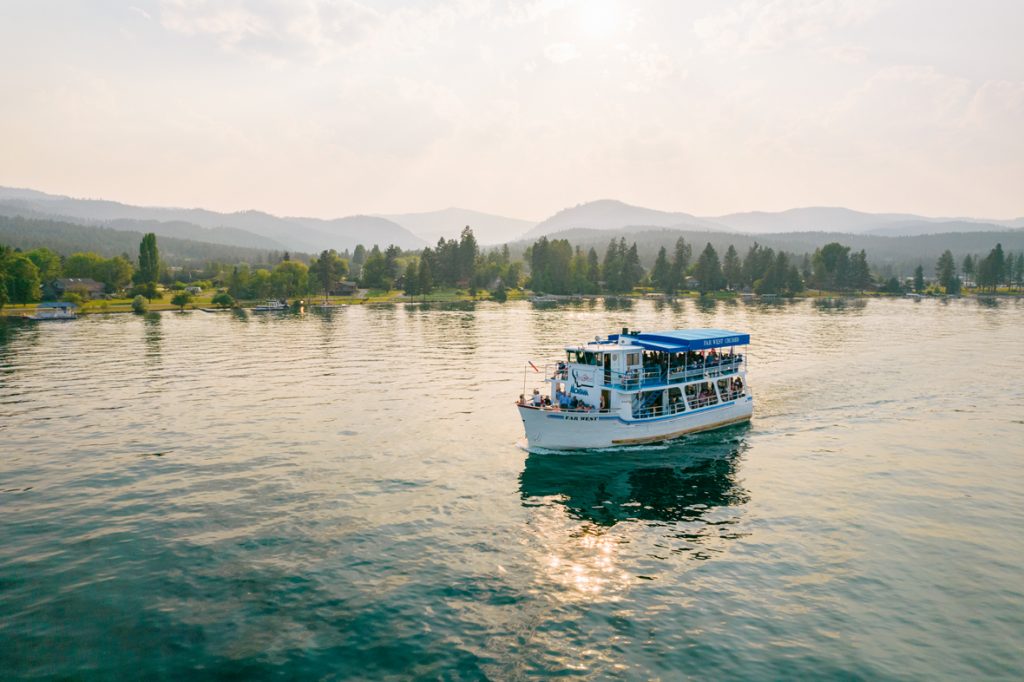 Polebridge
The tiny outpost of Polebridge in Montana's North Fork (a mile from the northeast entrance to the park) lays on the charm with remote, rustic allure.
+ Enjoy the fresh baked goods and authentic personality of the world-famous Polebridge Mercantile.
+ Pull up a barstool and get to know the locals—of which there are about two dozen—at the Northern Lights Saloon.
+ Check out the live music and friendly local vibes at Home Ranch Bottoms.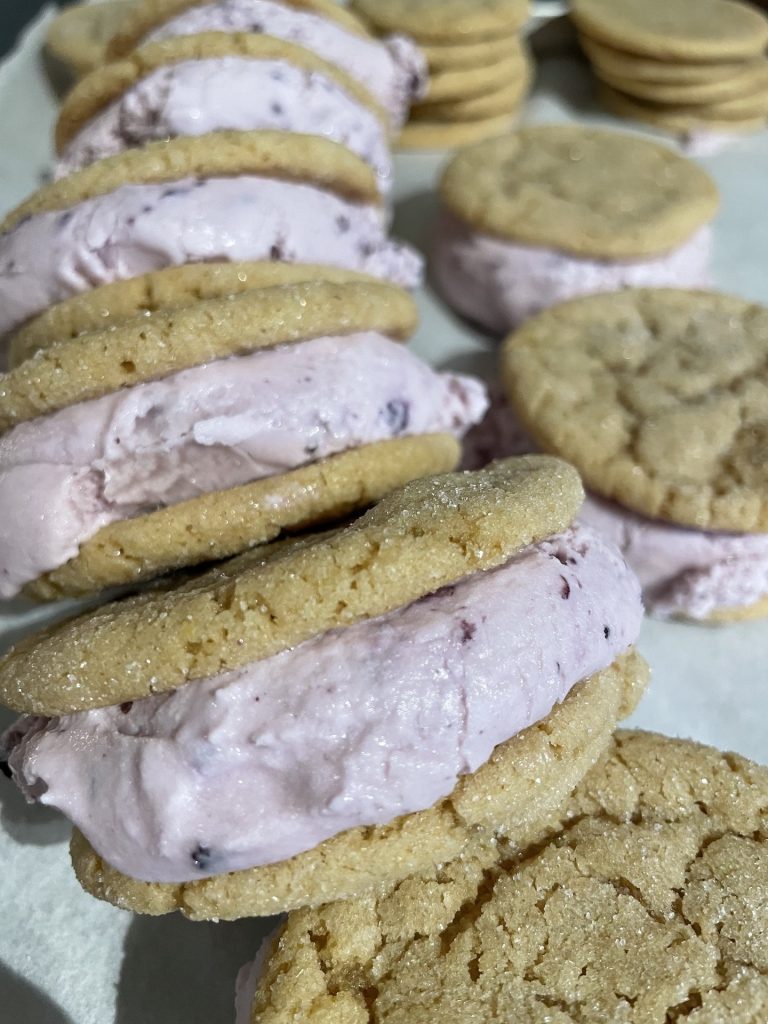 Polson
At the southern tip of Flathead Lake, the community of Polson offers live theater, museums, locally owned shops and antique stores, not to mention rafting, boating, swimming and sailing opportunities. Please be respectful on tribal lands.
+ Pore over one of the largest and most unique collections of American history at Miracle of America Museum, including 340,000 artifacts.
+ Let Blue Goose Aviation take you on a scenic aerial tour of glistening Flathead Lake and the stunning Mission Valley.
+ Shop curated, handcrafted goods (clothing, jewelry, art and more) from 65+ Montana artisans at Handmade Montana's brick and mortar storefront.
+ Take in spectacular lake and mountain views with fairways adjacent to the shores of Flathead Lake at the 27-hole Polson Bay Golf Course.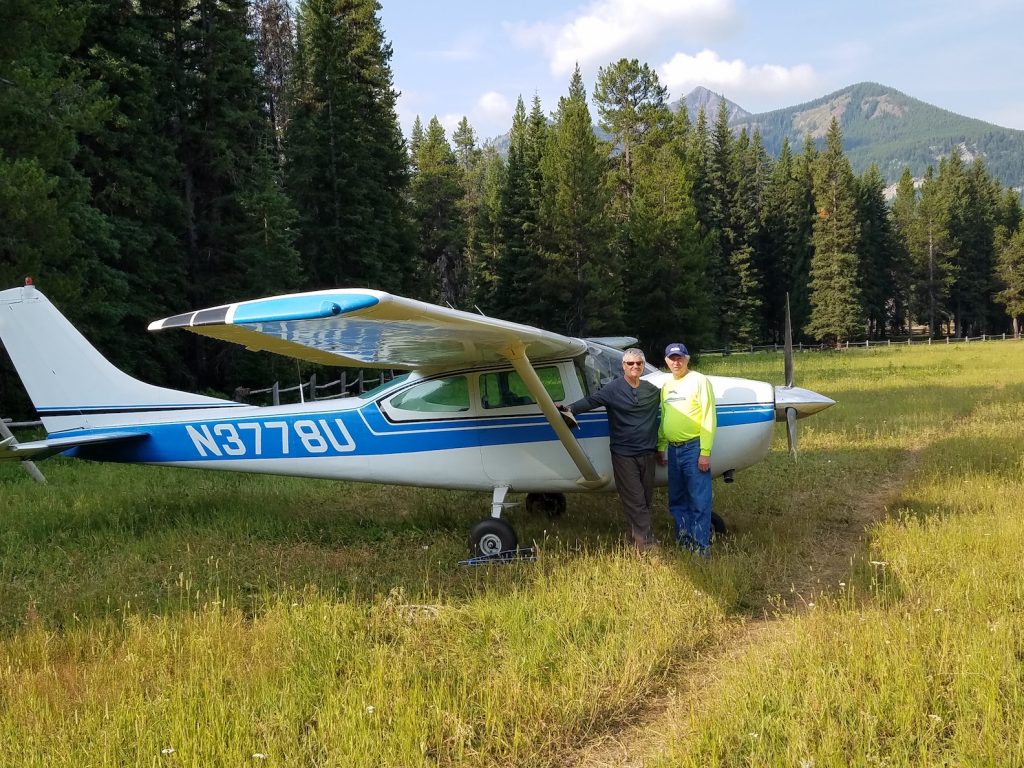 West Glacier
West Glacier has been dubbed "guide central, and outdoor adventures often begin and end here. This bustling community has Montana-minded shops, great local dining and numerous accommodations.
+ Embark on a guided adventure in West Glacier with an outfitter for a whitewater rafting, fly-fishing or trail riding excursion.
+ Tee up for 18 holes of mini golf and Glacier trivia at Golfing to the Sun, where kids under 5 get a free round.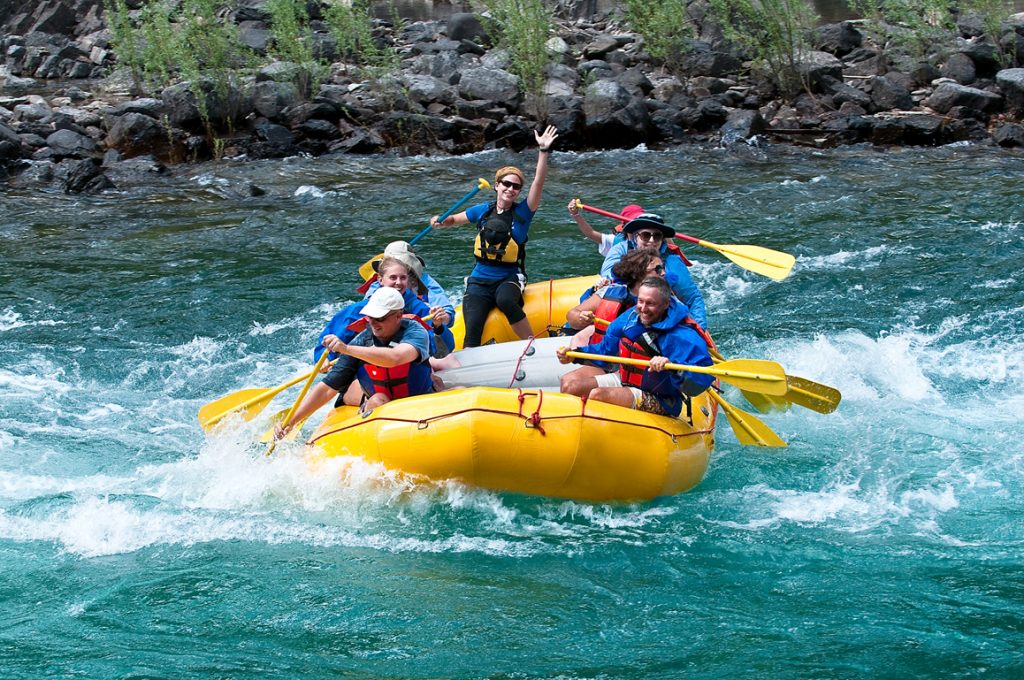 Please note: We ask that all our visitors and residents Recreate Responsibly by being mindful of the following: know before you go; plan ahead; play it safe; leave no trace; tread lightly; and help build an inclusive outdoors.
July 10, 2023
Related: Arts and Culture, Bigfork, Blackfeet Indian Reservation, Browning, Columbia Falls, Coram, Cut Bank, East Glacier Corridor, East Glacier Park, Family Fun, GNP Surrounding Area, Golfing, Hungry Horse, Lakeside, Montana, Museums, Outdoor Fun, Outfitters, Polebridge, Polson, Shopping, Somers, Summer Fun, Vacation, Water Fun, West Glacier