We LOVE our beverages in Montana, and while our local brewery and distillery scene is renowned, beer and whiskey aren't the only things we're meticulously crafting in the Treasure State. We take our coffee just as seriously as anything around here. And our tea, hot chocolate and chai, for that matter.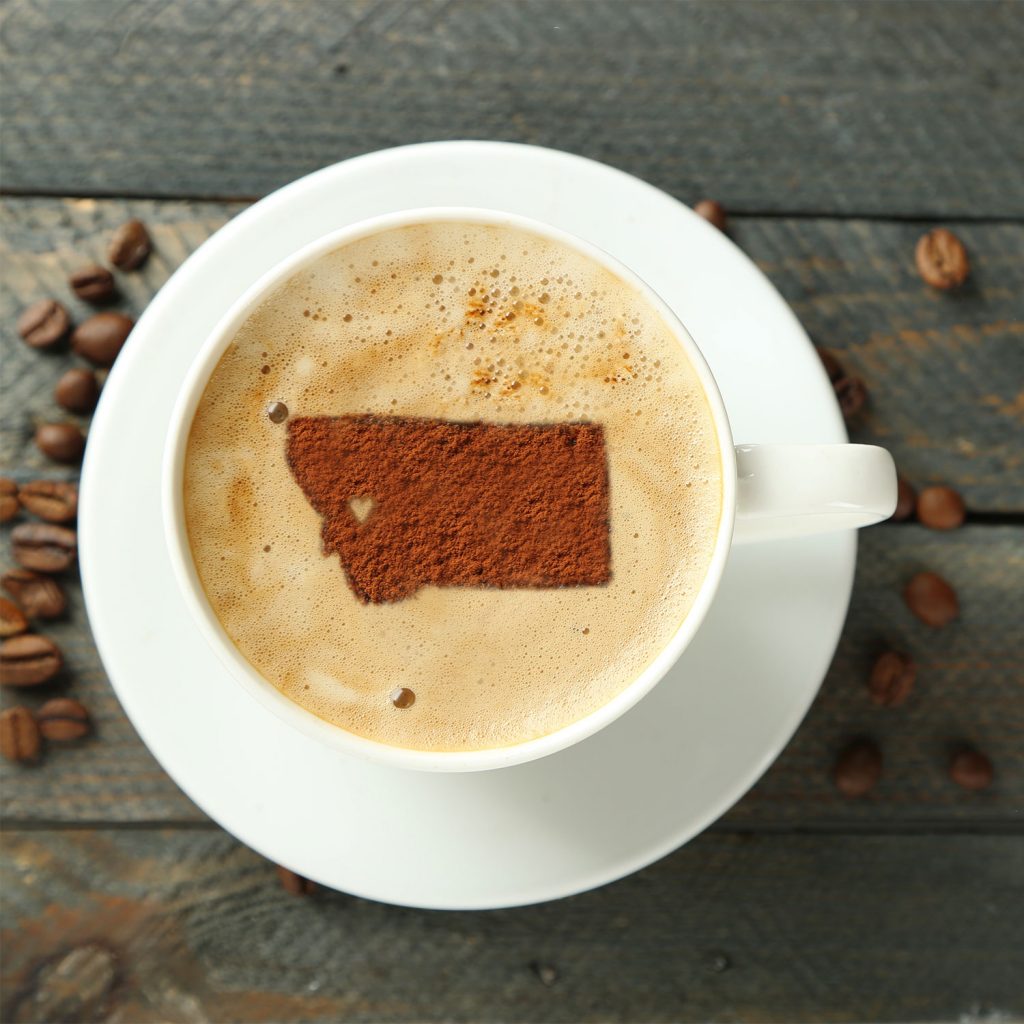 Here's where you can find a good —really good—cup of whatever you're hankering for in Western Montana's Glacier Country, or shop online for your favorite roast. Now's an excellent time to support our small businesses and start up that coffee bean subscription you've been curious about, or gift one to someone else. Gift cards and gear are always a hit as well, and these shops are shipping.
Roasting arabica coffees from around the world in a vintage farmhouse since 1981. Teas? They have those, too. They've also got gifts and gear for all, so order up the good stuff or send some magic to your friends and family.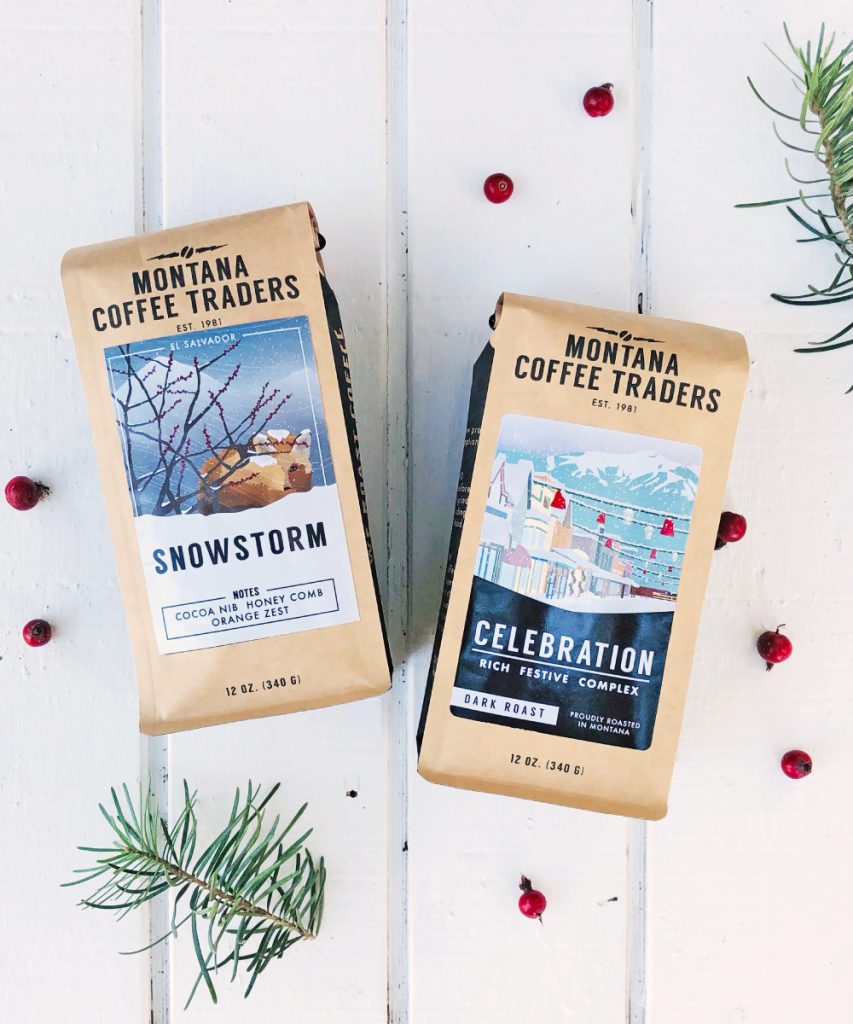 World-class coffees roasted to order direct to your door. Super-size your order and save. Hot tip: For every purchase of their Freedom Ranch Coffee Heroes Blend, $5 of your purchase price will be donated to Project Healing Waters—helping to fund future trips for disabled veterans to experience Freedom Ranch.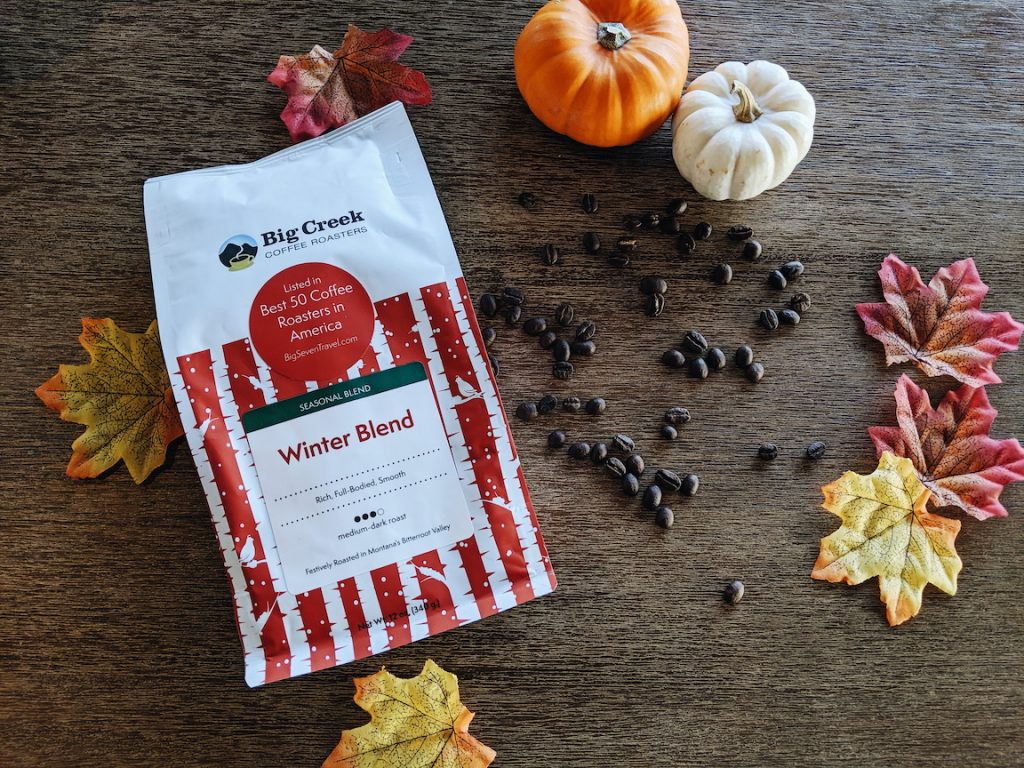 This specialty coffee company owned and operated by two long-time friends roasts superior coffee that is ethical, logical and completely transparent using a vintage-inspired roasting process and a whole lot of love. Free shipping on orders over $40? Yes please!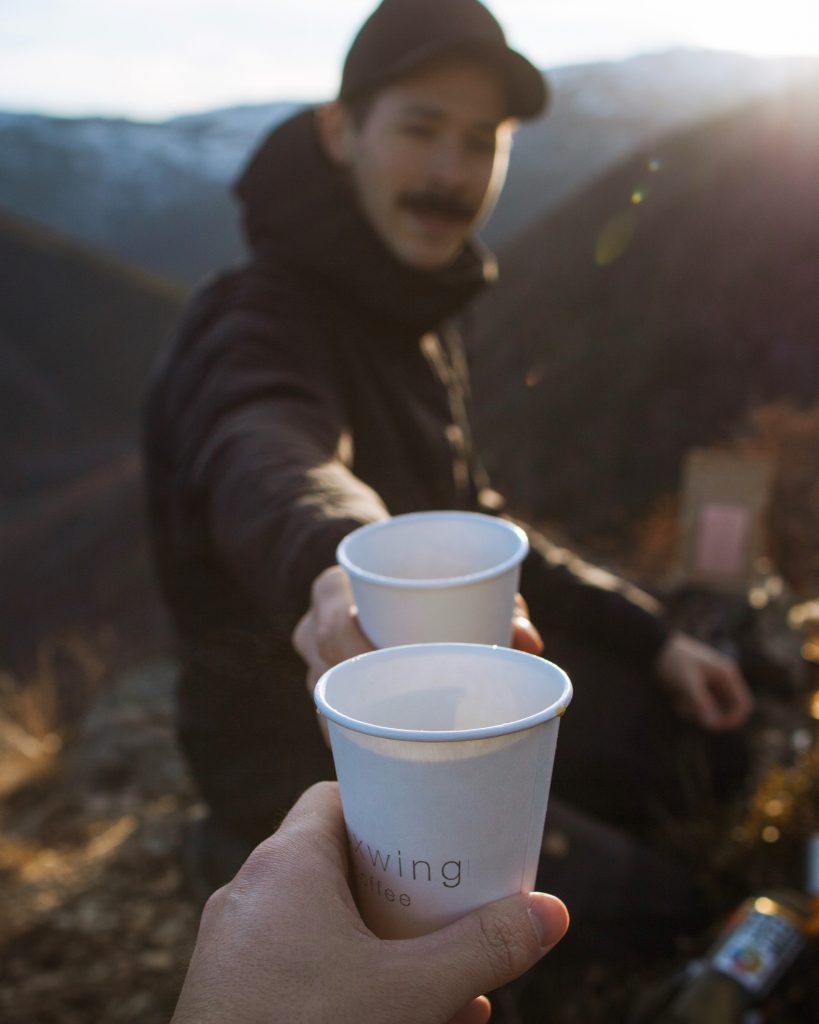 Stop in for a cup of joe on the house or shop online for a fresh roast. Really lean in to the experience by purchasing a Camp Creek mug. In fact, if you time it right, you can get in on one of their "bundle" deals—a 6 oz bag of your favorite roast and one of their double-sided signature mugs.
"Organic coffee crafted for organic life." Black Coffee boasts organic, craft-roasted beans and a sustainable footprint. Order online or sign up for a subscription. Hot tip: Buy a sample pack (or two) and find your favorite roast. Also, join their coffee club and get 5% rewards dividends on all purchases.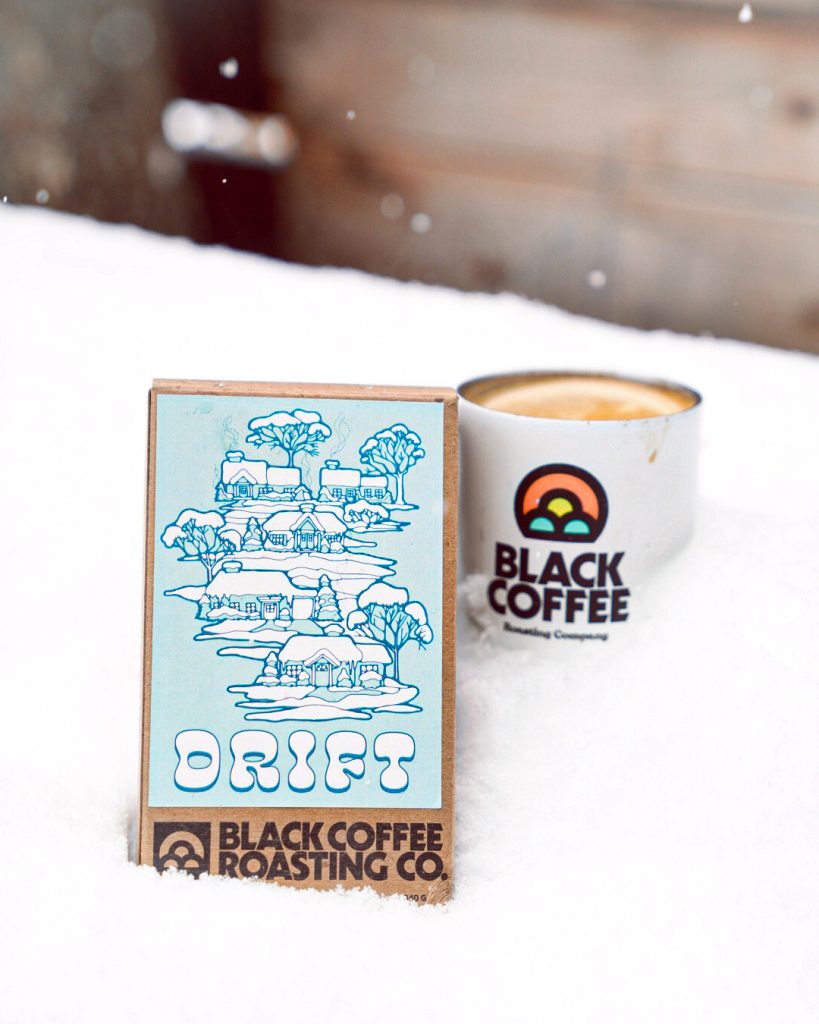 "The Danish word 'Hygge' (hyoo-guh) symbolizes the art of building sanctuary and community, of inviting closeness and paying attention to what makes us feel open-hearted and alive." How apropos—that's exactly how we feel about coffee ourselves. Order a pack of these artisan-roasted beans and grab some Hygge gear while you're at it.
Owned by Fitz + the Tantrums drummer John Wicks and his wife Jenna and touted as an "Italian inspired, Missoula-esque espresso bar," Drum Coffee fits right in with Missoula's vibe and coffee obsession. Opt for the house-favorite cortado, grab some of their delectable eats, and know that when you're drinking at Drum, you're supporting a business that supports its local community through charitable giving.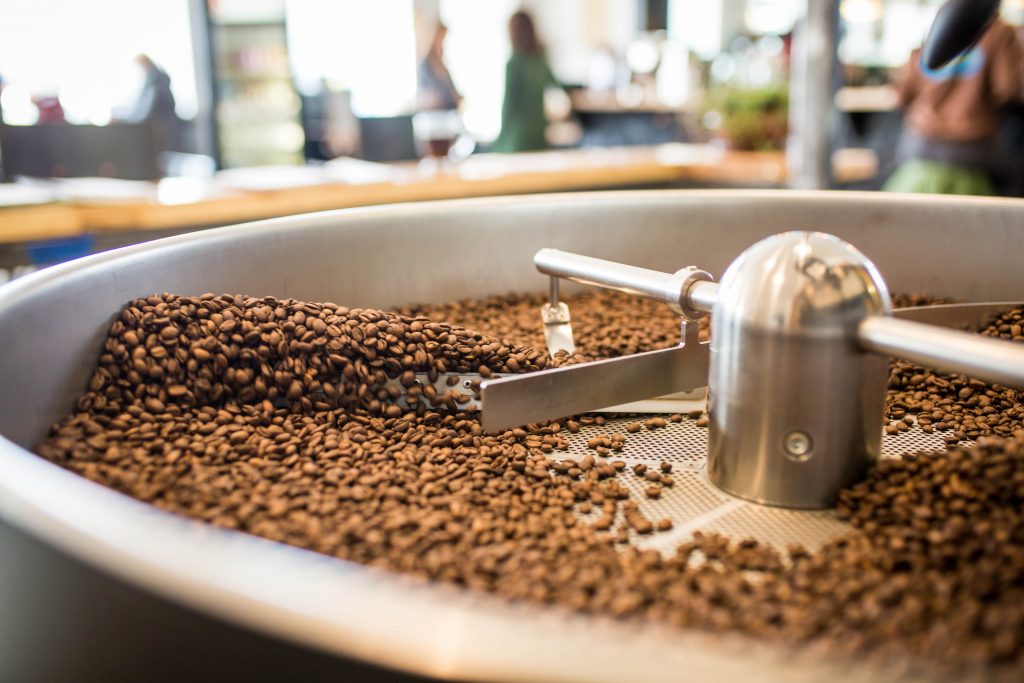 There's tea, and then there's some of the world's finest tea. That's what you'll find at this Missoula tea shop. Order up a variety and see for yourself. Don't miss the Elephant FriendlyTM certified teas from Assam, India. While you're at it, get in on their House Chai Spice Mix.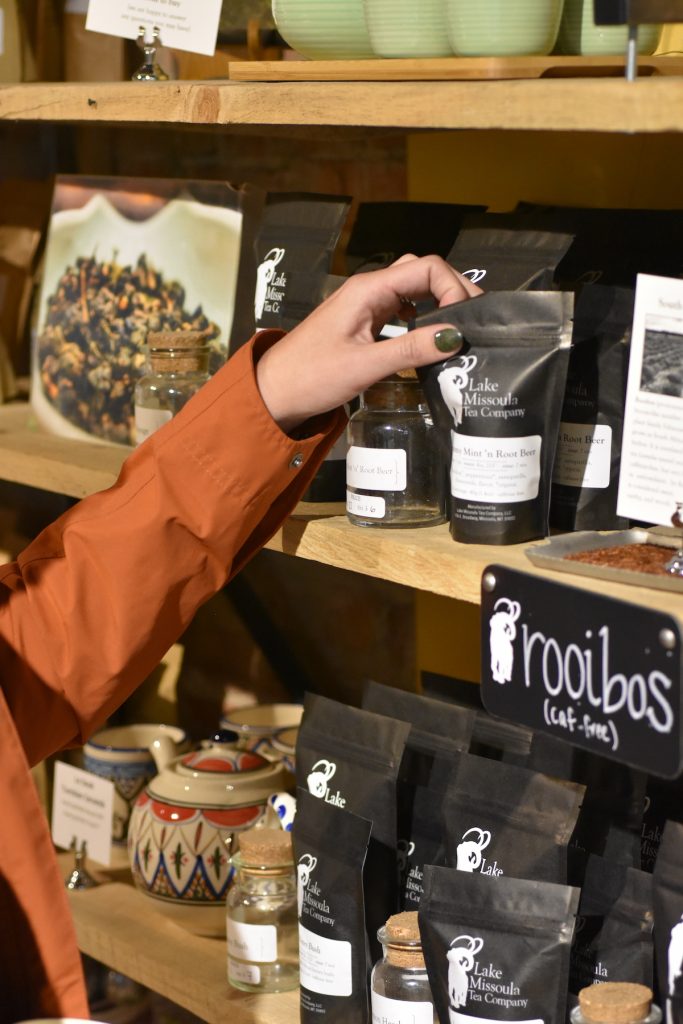 Missoula's community coffeehouse and one-stop-shop for "The Best Of Beverage," you'll find all things coffee, tea, cocoa and chai here, and all the accessories you need to DIY. If you're grabbing a specialty coffee in-house, don't be surprised if your name is written in the foam.
This Missoula chocolaterie isn't serving up your mom's hot chocolate. Their next-level "sipping chocolate" is downright heavenly. What's not to love about ordering up some of this mix AND throwing in a box of toffee bars. Or peppermint bark. Or artisan caramels and truffles. We could go on, but you should check it out yourself.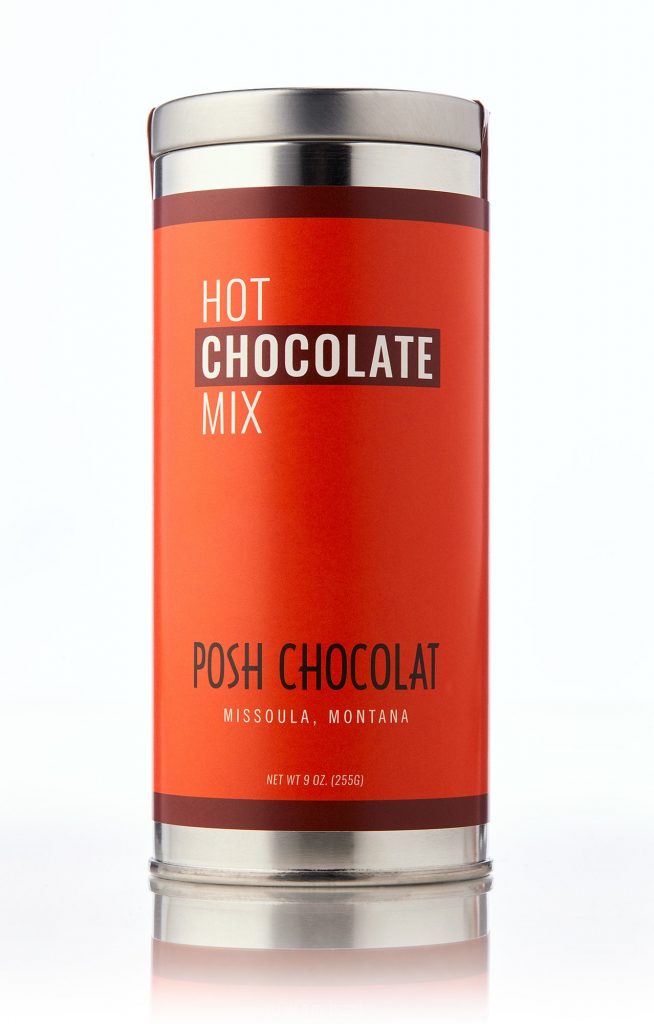 You know you have a coffee obsession when you start roasting your own beans at home on a cast iron skillet and you end up opening your own roastery. That's what Celeste and John of Good Coffee Roasting Company did, and their love of the brew shows in their bean shop. It's in the name—order online or stop into their café for some really good coffee.
Tipu's Chai – Polson (no storefront)
Chai fans will love Tipu's third-generation family recipe. Owner Bipin Patel first served his grandmother's Kashi Chai to doting Missoulians and now shares his specialty chai with customers all over the world. From Tipu's Quick & Slow Brews to their Home Kit, you can't go wrong. Hands down, this is some of the best Chai you'll ever sip.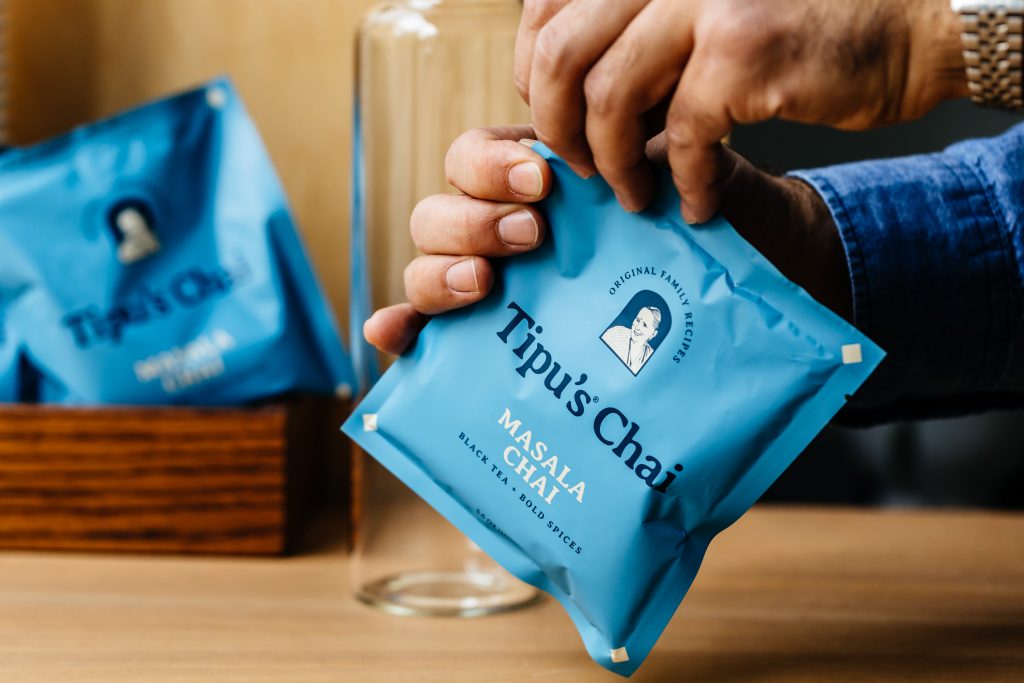 Dobson Creek boasts delectable coffee, a totally inviting atmosphere, and a heartwarming history. What's more, you can get their freshly roasted beans delivered right to your door. Holiday Blend, anyone?
Please note: Face coverings are required indoors or when social distancing in groups is not possible outside. Social distancing is required to help reduce the spread of COVID-19. Thankfully, we've got plenty of space for social distancing activities and recreation in Western Montana. It's vital, however, to maintain a 6-foot distance from others, even outdoors. Please be mindful of our small businesses—like coffee shops—and our communities, which have had to adapt to the change and may face limitations this year—always call ahead. Take the Tourism Pledge to travel responsibly in Glacier Country.
November 30, 2020
Related: Columbia Falls, Dining, Hamilton, Kalispell, Libby, Missoula, Montana, Polson, Ronan, Whitefish