By: Bob and Jade, Vagabond3.com
Everyone craves a one-of-a-kind travel experience—the moment that makes an impression and leaves you totally transformed.
That's what is so special about Western Montana; those transformative experiences are around every road trip pit stop, you just gotta know where to look and how to book to get off the beaten path.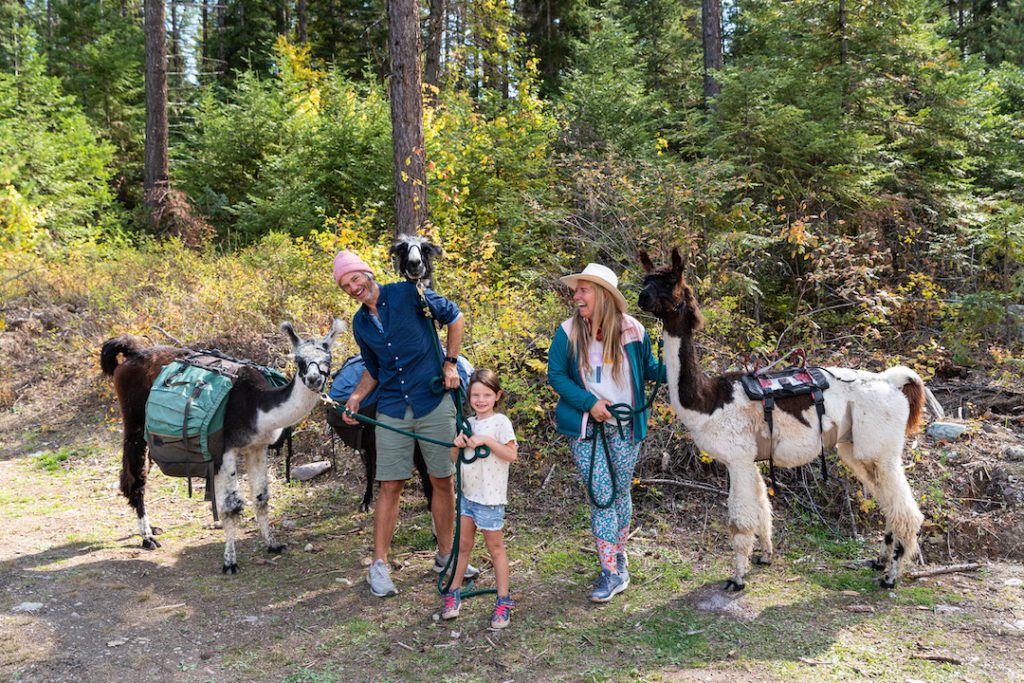 If your family is looking for a little travel hack to have the best vacation ever, book unique lodging and one or two outside-the-box experiences each day to make sure every wish-list adventure lives up to the dream and allows you to recreate responsibly. These days, traveling is less about what random, spontaneous adventure you might have, and more about planning ahead to make sure the experiences you want to have live up to the hype.
Curated and innovative activities, lodging and attractions take the randomness out of trip-reality shock by giving you VIP-level access to the best your destination has to offer. These sorts of experiences can also get you ahead of the line, away from the crowds, and to more locally recommended sites than doing it alone. Plus, Western Montana's local guides have the best advice for additional off-the-beaten-path experiences and can't-miss restaurants to add to your itinerary.
Here are some of our family's most memorable curated experiences in Western Montana:
Activity: Llama Trekking
Leading your own personal llama along an evergreen-lined trail transforms a beautiful hike into something you and your family will remember for years, for two reasons: First, the llamas. Yes, they are cute, but, beyond that, over the few hours or full-day hike you really learn their personality and get comfortable actually interacting with them, e.g., our five-year-old went from timid to diving in and keeping her llama on task and away from too many trail-side tree snacks. Second, hiking with a llama means you don't have to hike in and out with a pack; your llama does the work. So, plan your lunch stop or evening campouts before you head out, and pack extras that you would never want to haul in on your back. Make each stop magical by bringing blankets, changes of clothes, favorite food and drinks, and even toys.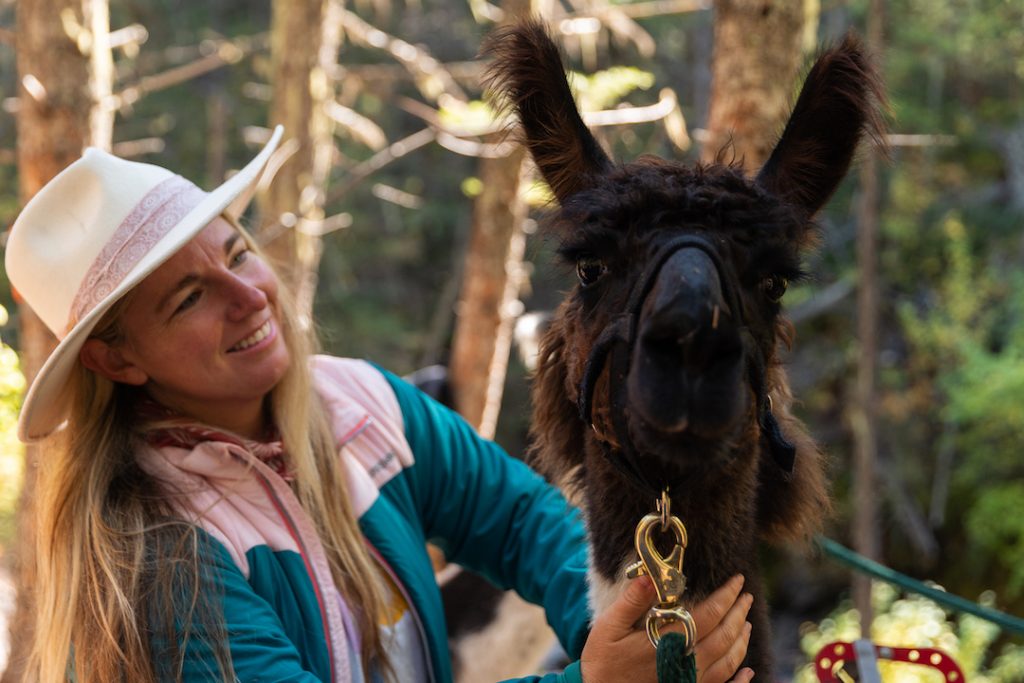 Accommodations: The Shire of Montana
So much more than a home rental, a stay at the Shire of Montana is a complete fantasy experience. Pulling up the drive, families are surrounded by an enchanted wood hiding dozens of fairy houses and hobbit holes to explore on short, private, winding paths. The home itself is set into the hillside and immediately transports you into your Middle Earth dreams. Inside, the house continues the theme with high-end props and decorations that visitors are encouraged to play with. My personal favorite things were finding 'the one ring' and the fairy secret built into the headboard. If you stay here, make sure you allow time to actually explore the woods and the home itself (maybe watch their copy of Lord of the Rings). This is more than just a B&B stop, it's an experience.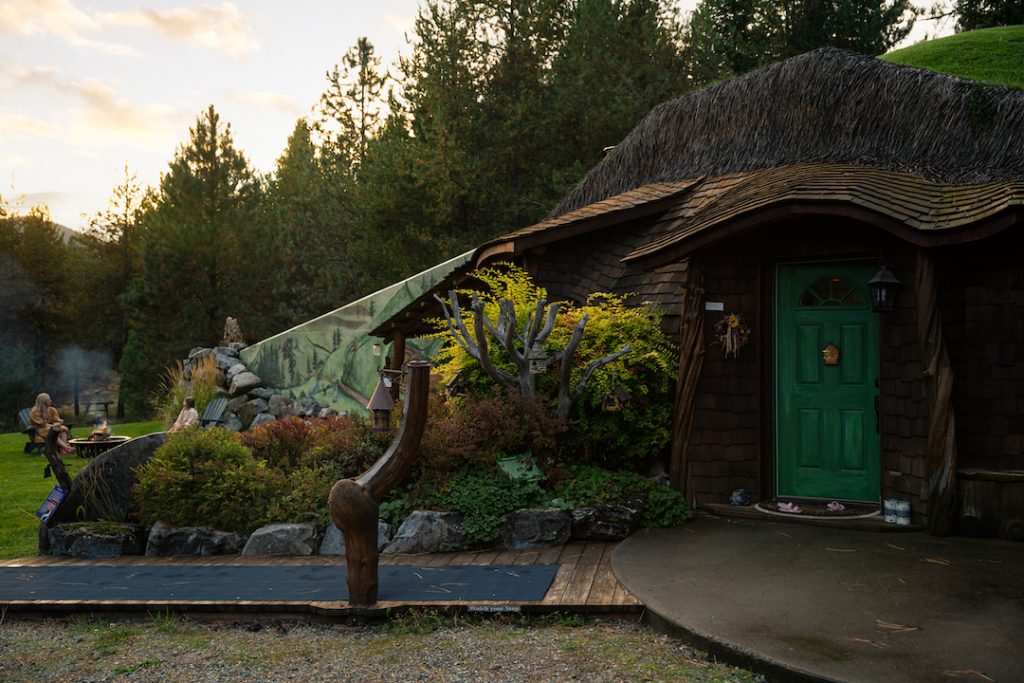 Activity: The Bison Range
Curate your own experience as you drive through this wildlife conservation area. There are two trail options: the short 30-minute route and the longer 2-hour route (and a tricky third that got us on a small loop detour). We recommend taking the long drive that winds up and down through the mountainside with sweeping views of the valley, two short hikes, and the more epic bison-viewing opportunities. Since this is mostly an auto-tour, the experience is secluded and can be customized just for you. Pack binoculars, water and hiking treats, and head out.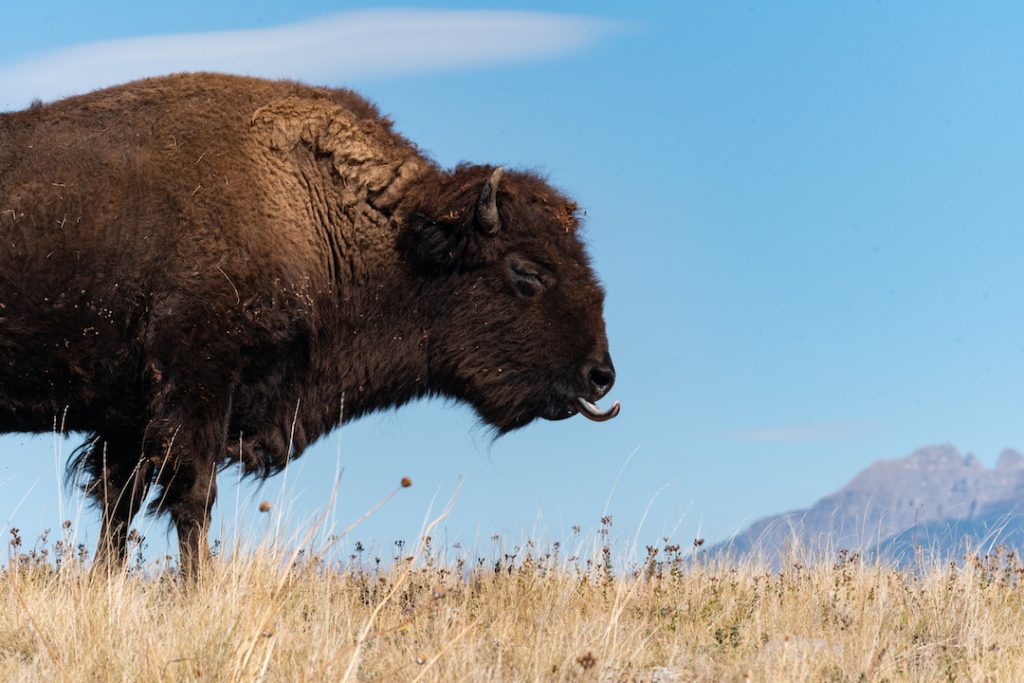 Accommodations: ROAM Beyond
Get the best camping spot without the mid-day rush to check in before they're all gone. Being only a short drive to Glacier National Park gives ROAM Beyond amazing views of the park's mountain peaks that stretch out beyond the open areas for grilling and playing, or, in our case, a moonlit backdrop to our private campfire. This family-owned glamping dream is the definition of boutique experiences with customized RV-style cabins, locally sourced meal-prep options and a genuine private swimming hole (coming soon).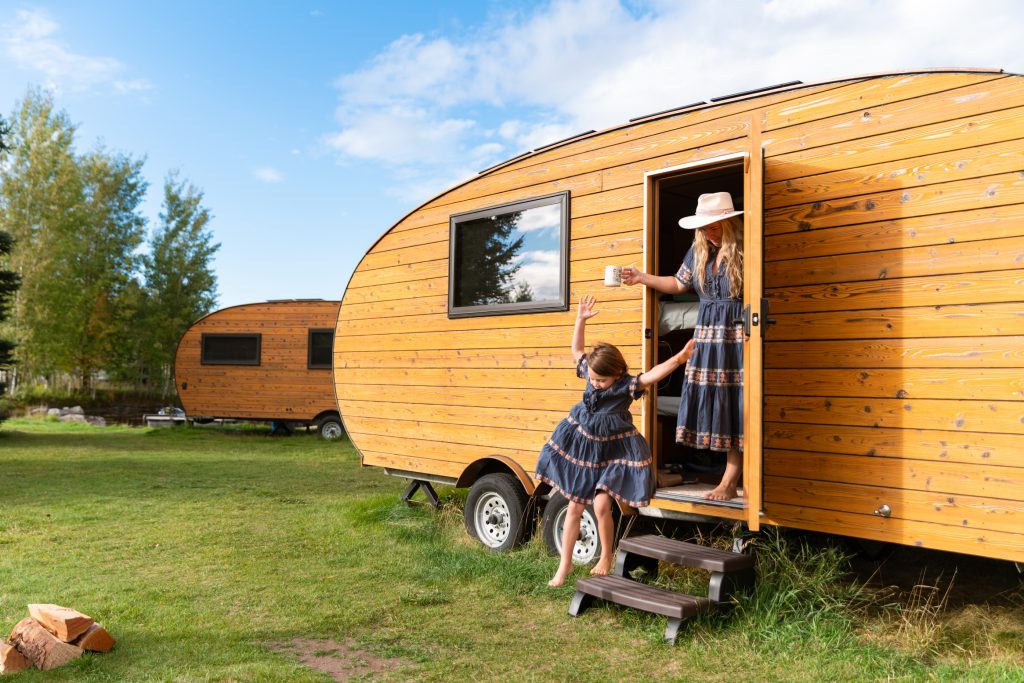 Activity: State Parks
Not every boutique experience needs to be a splurge. For years we've added state parks onto every national-park trip we take because they are almost always more secluded and less overrun, especially mid-week. With a gorgeous rocky shoreline and well-kept trails, we recommend West Shore State Park. Located on the west side of Flathead Lake, this park gives you unparalleled access to the beauty of the West's largest freshwater lake. Plan on grabbing lunch nearby and spending one to two hours hiking, swimming or paddling. If you want to stay a bit longer, there are even boat rentals nearby if you're up for exploring the lake's many islands.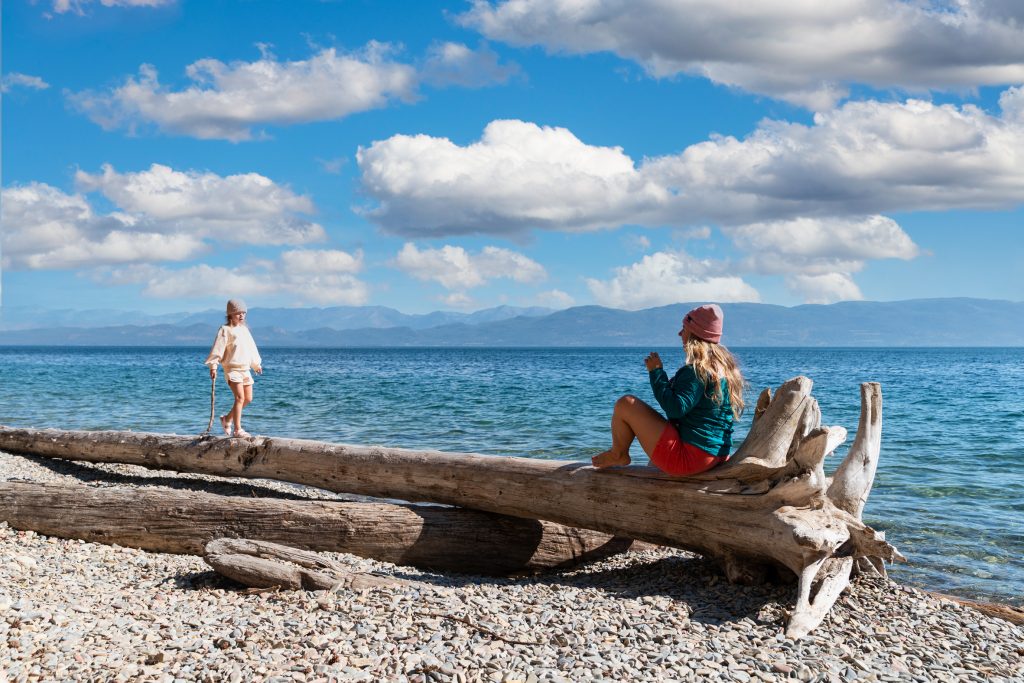 Attraction: Quinn's Hot Springs
There are several hot springs in Western Montana, but Quinn's stands out because of its modern design and timed entry. Also, Quinn's Hot Springs has three saltwater pools with temperatures adjusted for kids. Not only do parents get to change their soaking temperature, kids get the opportunity to swim between pools and even lounge under the waterfall.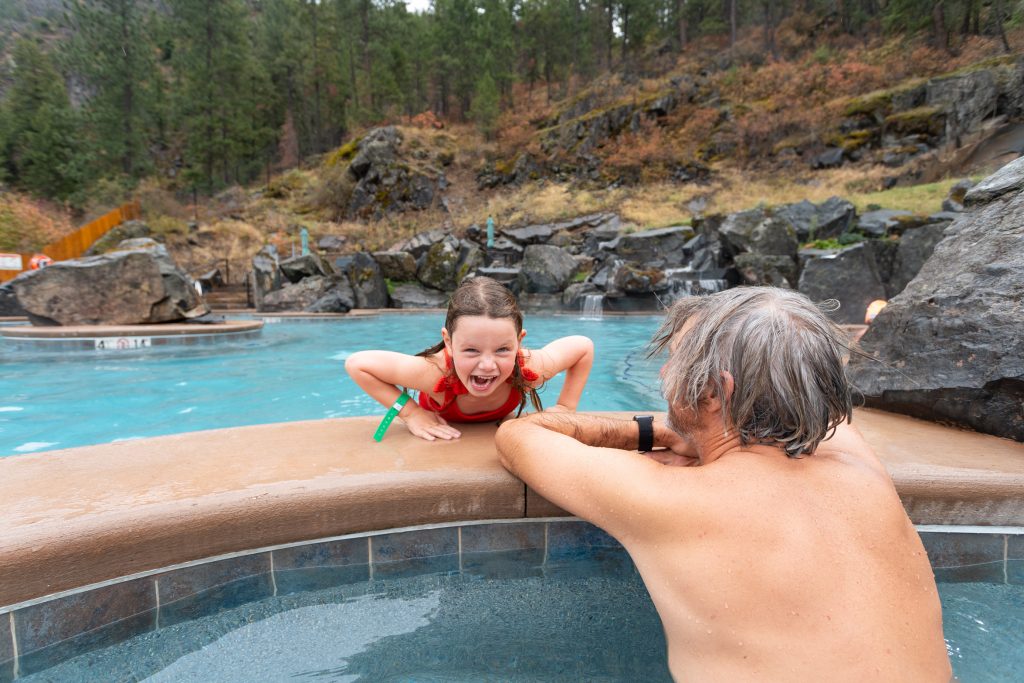 Now more than ever, recreating responsibly is everyone's responsibility, especially if you want those perfect travel memories to come true. So you need to plan ahead; know when to turn around if trails are too packed; if you bring it in, bring it out; and just travel smarter to make sure all our favorite natural gems stay naturally incredible. With that mindset and these unique adventures on your itinerary, your Western Montana vacation is sure to be a blast!
October 25, 2021
Related: Family Fun, Hiking, Hot Springs, Montana, Outdoor Fun, Recreate Responsibly, Stay, Vacation, Wildlife