With all this ranchland, Western Montana can't help but be known for exceptional beef, and thus exceptional burgers. Here's a list of our favorite burger joints in Glacier Country.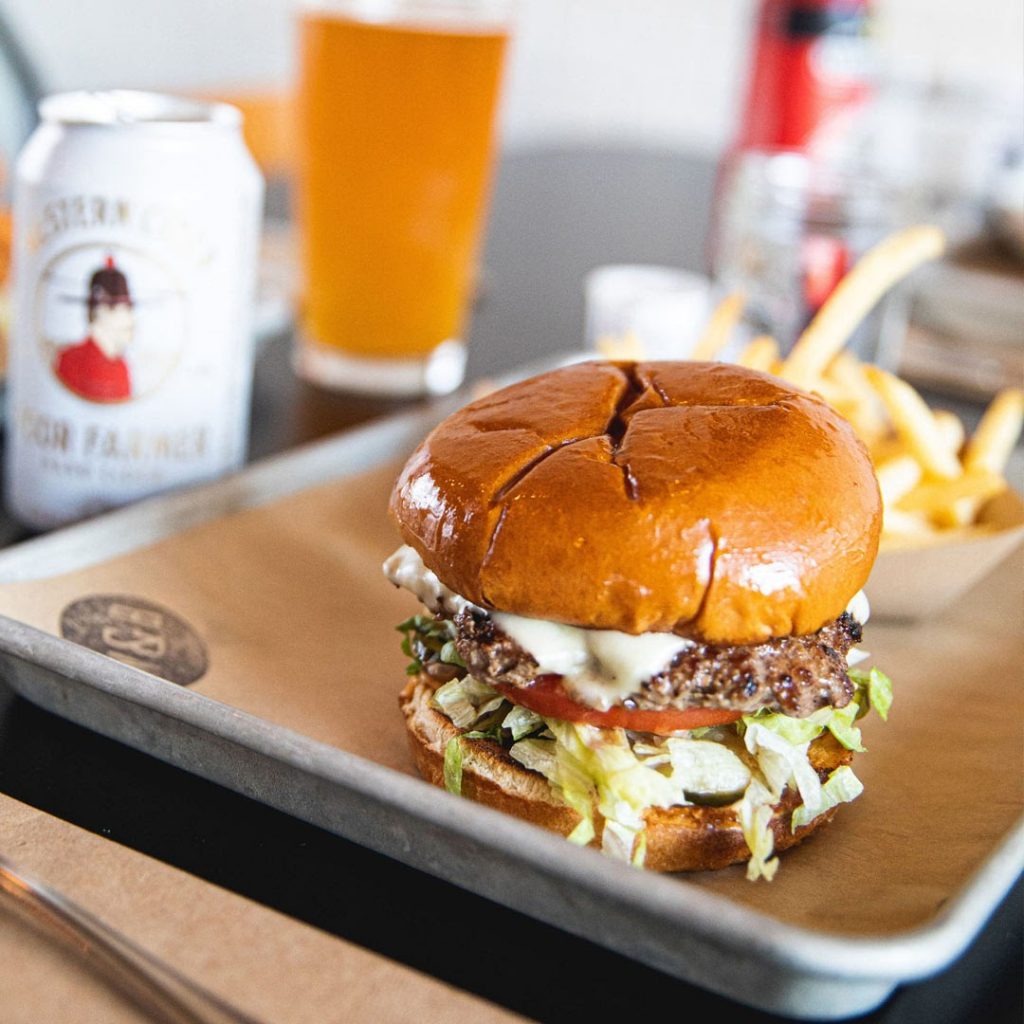 Naps Grill
Naps Grill in Hamilton has been in business for nearly three decades and has the awards to show for it. They've consistently won "Best Burger" in the Bitterroot Valley and recently won "Best Burger in Montana." They've also been included on a "Top 50 burgers in the Nation" list. Need we say more?
Big Sky Grub Shack + Food Truck
Big Sky Grub Shack + Big Sky Grub Truck in Stevensville tout the real "Last Best Burger," making most of their burgers with a beef and bacon combo patty. How about a Bourbon Bacon Burger and Chili Cheese Fries? And, as far as we know, this is also the only place where you can get a deep-fried cheesecake for dessert.
Wally & Buck
Serving up local Oxbow Cattle Co. grass-fed burgers called "smash patties," Wally & Buck in Missoula takes biting into a burger to a whole new level with unique toppings like bacon jam and their signature Wally Sauce. These modern burgers offer a mouthwatering meal.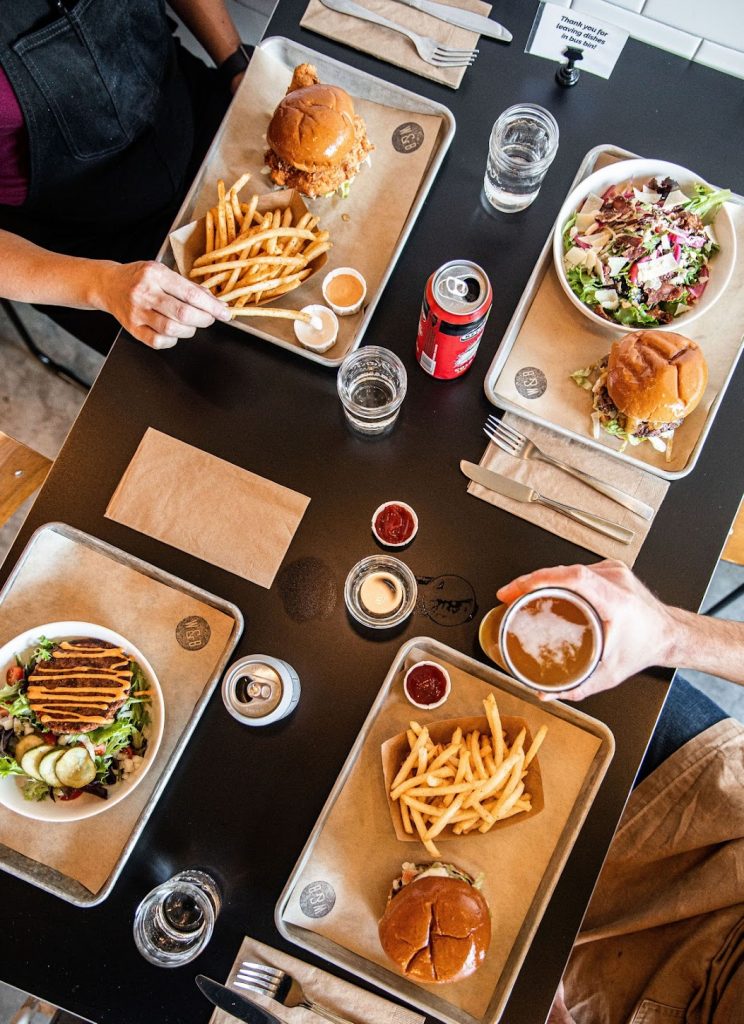 Missoula Club
You'll find a hearty burger, tap beer and the Griz game on TV at the Missoula Club in downtown Missoula. Since 1890, they've been serving their all-star burgers to locals and those traveling through who've heard the good word. Missoula Club keeps it simple with a single, double or triple burger cooked to order, and only one question: Cheese on that?
Front Porch Dewey Burger & Fish Co.
The place of the famous Eureka Burger, Front Porch Dewey Burger & Fish Co. in Eureka serves up hand-pressed patties, homemade buns and hand-cut fries. For the most unique burger you'll ever have, try their Montana Huckleberry burger, complete with huckleberry ice cream. Their famous Eureka Burger is topped with chipotle sauce, jumbo shrimp, Cajun sausage, and cheddar cheese. Both of these burgers were spotlighted and served in Washington, D.C. at the 2017 Capitol Christmas Tree Lighting Reception.
The Ice Cream Place
As the name implies, you can enjoy much more than just burgers at The Ice Cream Place in Seeley Lake, but we're partial to their classic burger. For a good old-fashioned lunch and sweet treat, this local tradition delivers during their seasonal summertime hours. Grab some Ice Cream Place swag while you're there.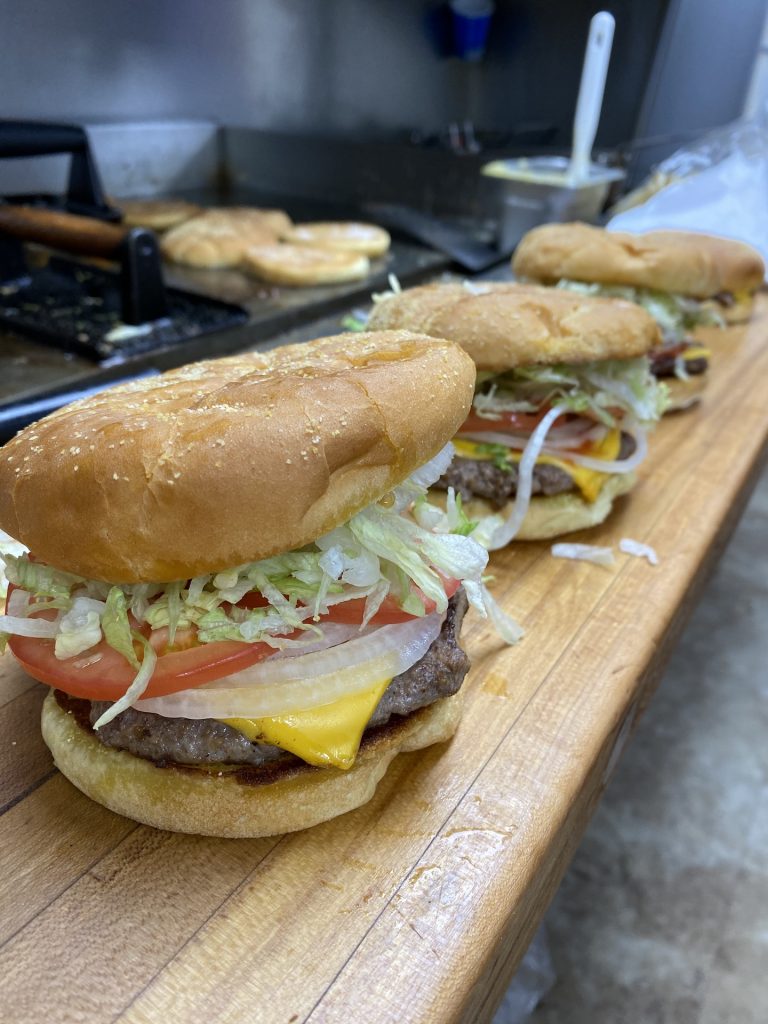 Richwine's Burgerville
The local hot spot Richwine's Burgerville in Polson has a consistent lineup of cars at the window, and it's well worth the wait. Their 100% bull-meat patties are carefully crafted with the family's secret recipe that makes up the signature Royal Burger. Family-owned and operated for more than 50 years, don't miss out on this Flathead Lake favorite.
Burgertown
Another local burger joint that can boast 50+ years on the books is Burgertown in the storybook village of Bigfork. This seasonal summertime icon sells fresh, hand-pressed patties made to order. Pair your burger with freshly made fries, and don't forget the soft-serve ice cream.
Frugals
Sometimes you just want a no-frills, all-flavor classic burger, fries and milkshake, and Frugals has you covered. This Northwest drive-thru favorite has three locations: Frugals in Missoula, Frugals in Kalispell and Frugals in north Kalispell.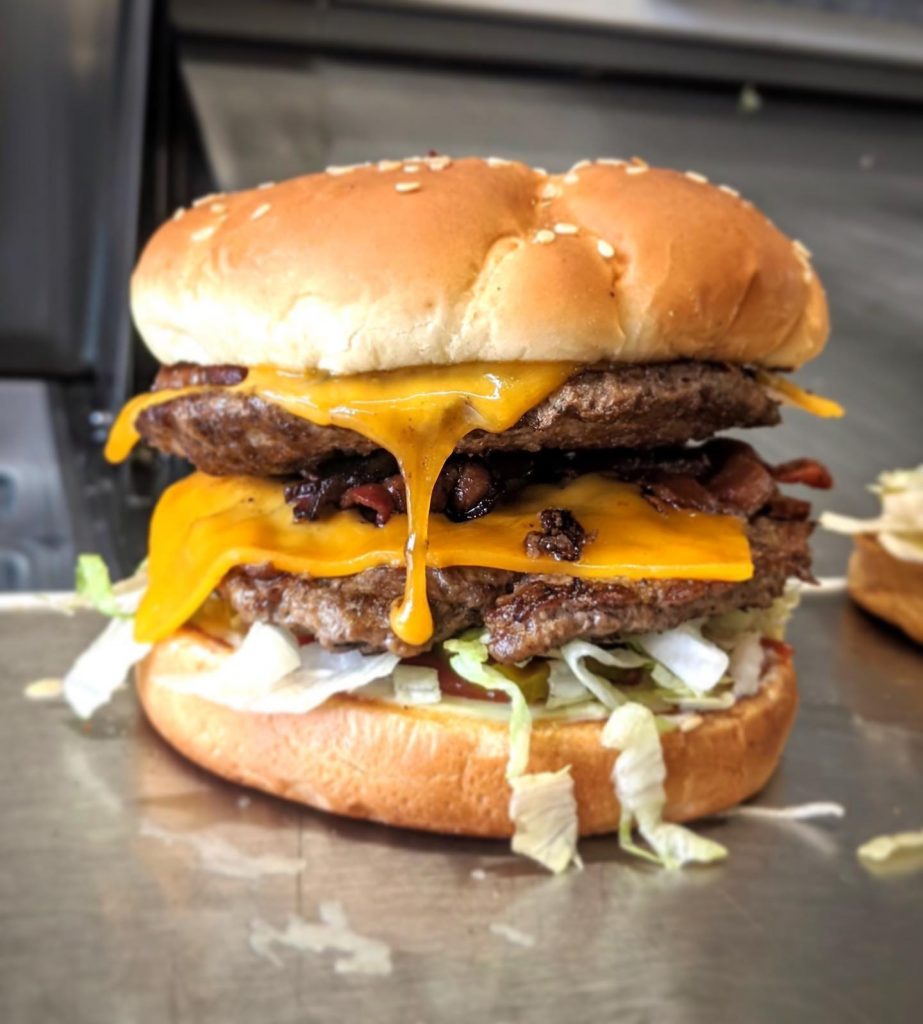 Buffalo Café
Old-school café meets modern grill at the Buffalo Café in downtown Whitefish. Their hand-pressed burgers are accompanied by 10 Montana craft beers on draft. Head on in and ask about the burger of the week. If you're looking for a veggie burger, they've got that too.
Diane's Restaurant
With 5-star reviews, Diane's Restaurant in Libby offers consistently delicious home-style food, exceptionally friendly service, a casual atmosphere and award-winning burgers. Don't miss this little hidden gem next time you're in northwest Montana.
Please note: We ask that all our visitors and residents Recreate Responsibly by being mindful of the following: practice physical distancing; know before you go; plan ahead; play it safe; leave no trace; tread lightly and build an inclusive outdoors. Travel responsibly by reviewing Western Montana's COVID-19 information and guidelines at SafetyFirstMT.com.
September 7, 2021
Related: Bigfork, Dining, Eureka, Hamilton, Kalispell, Libby, Missoula, Montana, Polson, Seeley Lake, Stevensville, Vacation, Whitefish