In Glacier Country, springtime means swing time. As the snow melts and the greens emerge, we dust off our golf clubs and get ready to play a round (the first of many). From public to semi-private courses, there's no better place to tee up when you're looking for a scenic swing, a championship course, and affordability. Golfing is one of those activities that really allows you to take in your surroundings, and here in Western Montana, the vistas are stunning, and you're bound to catch a glimpse of some wildlife on the sidelines.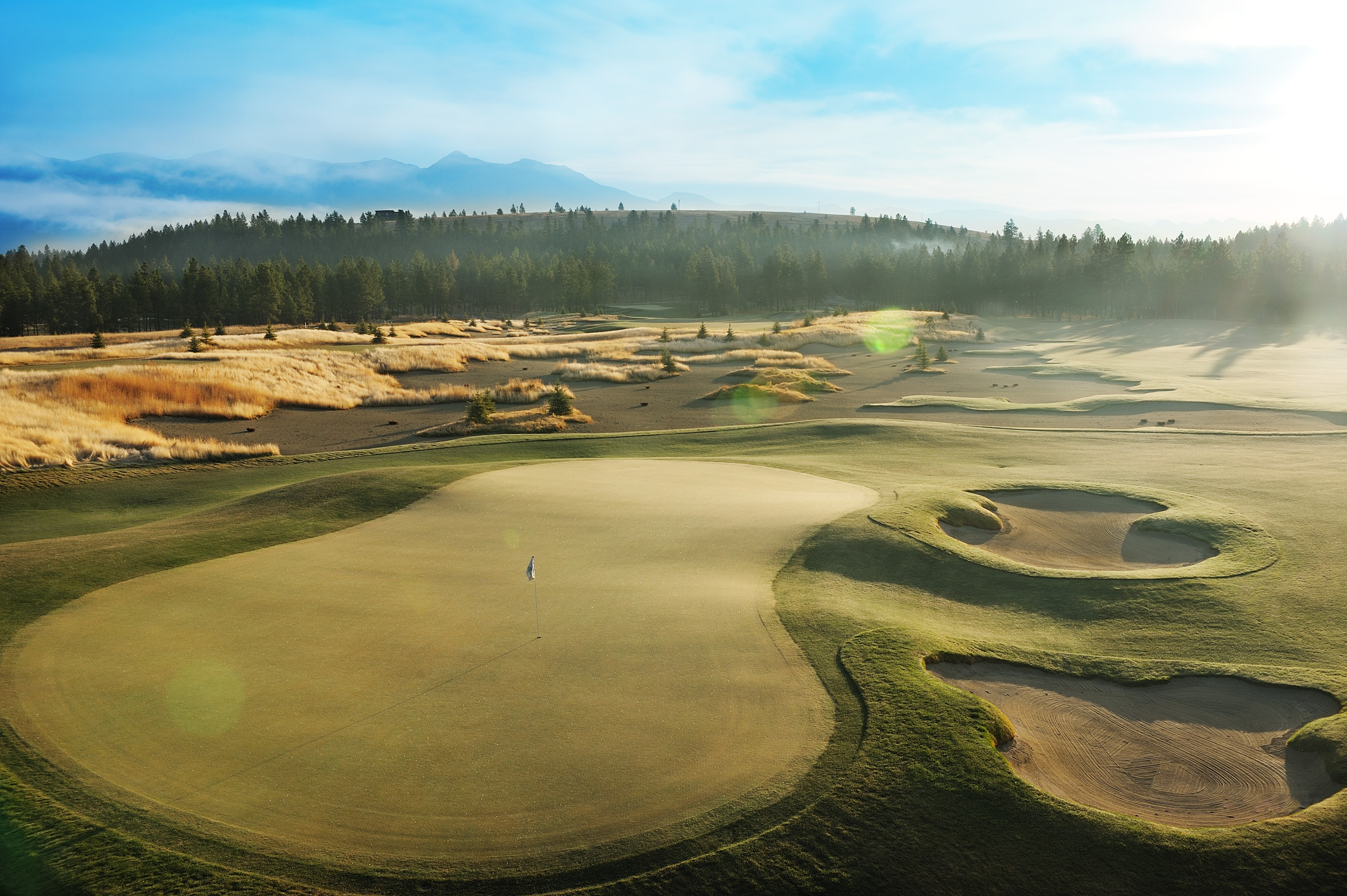 The Flathead Valley alone boasts 10 championship golf courses, all within a 45-minute drive of each other. This golfer's haven—and exceptionally beautiful part of Montana—has been named one of "the world's top 50 golf course destinations" by Golf Digest.
Our award-winning courses range from leisurely to challenging, so whether you're serious about your swing or just out to have fun, there's a course for you in Western Montana's Glacier Country, and stay-and-play golf packages are always available. Here are six of our favorite places to sink one.
INDIAN SPRINGS RANCH
Eureka
It's tee time in the Tobacco Valley at the unique, master-planned recreational community of Indian Springs Ranch. This laid-back links-style public course sits at the foot of the western edge of the Rocky Mountains and offers a challenging experience for all skill levels. The course is designed to blend seamlessly with its natural surroundings, allowing players to immerse themselves in the beauty of the landscape and have a fun, relaxing game.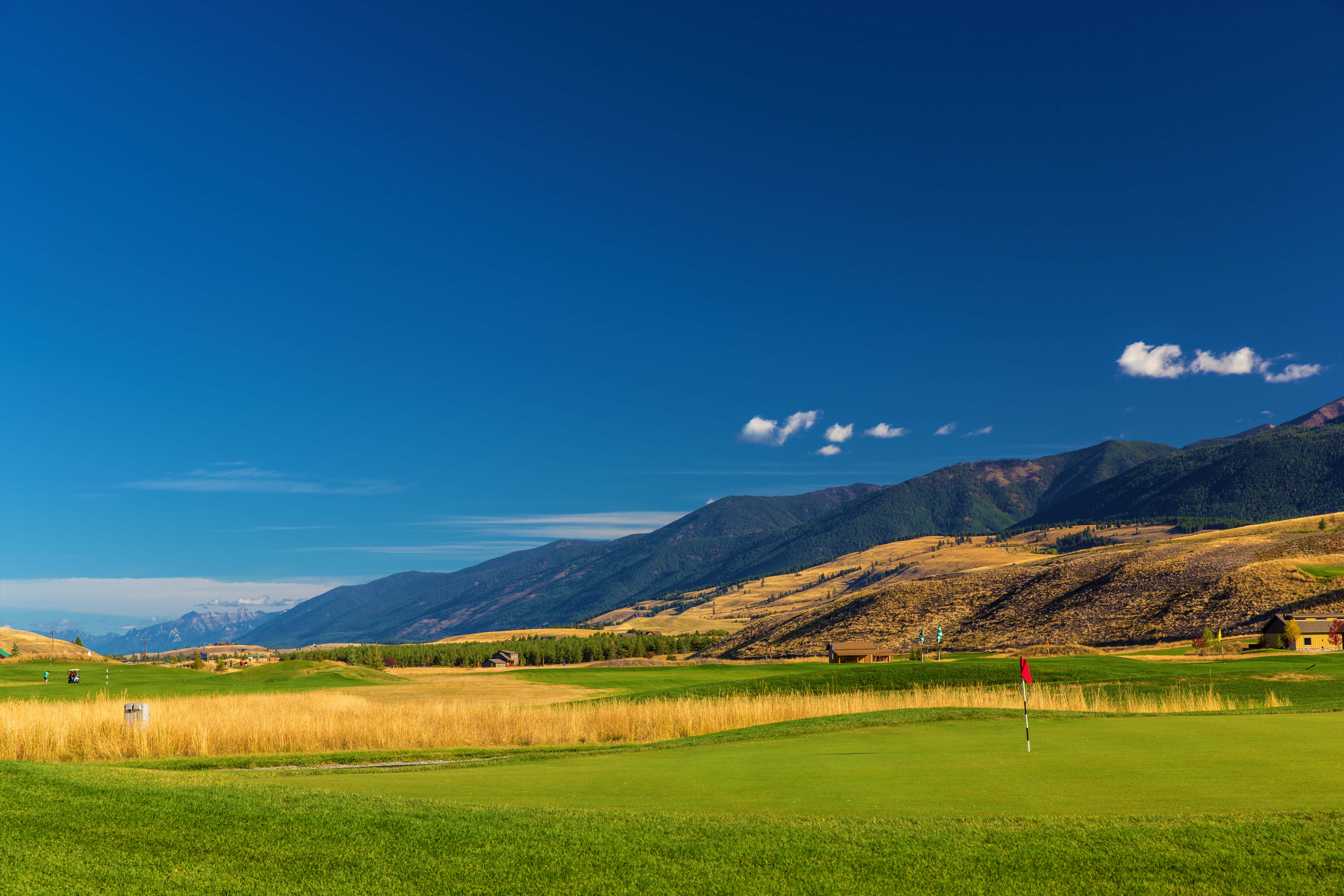 MEADOW LAKE GOLF RESORT
Columbia Falls
Mere minutes from Glacier National Park—think epic views of stunning peaks and sparkling lakes—this full-service resort and spa boasts an 18-hole, 4.5-star-rated championship golf course. This authentic "mountain golfing" experience offers the Flathead Valley's most challenging layout. Come test your skills and soak up some of Western Montana's finest hospitality.
CANYON RIVER GOLF CLUB
Missoula
This Schmidt Curley-designed course was rated No. 9 in the U.S. in 2007 by Golf Digest and No. 1 in Montana in 2008 by Golfweek. Canyon River Golf Club's course meanders through towering pines and lush, native grasslands. Seven holes incorporate the riparian marshland and pristine mountain lakes on the property. Missoula is also a very explore-worthy small town with a lot of personality to boot.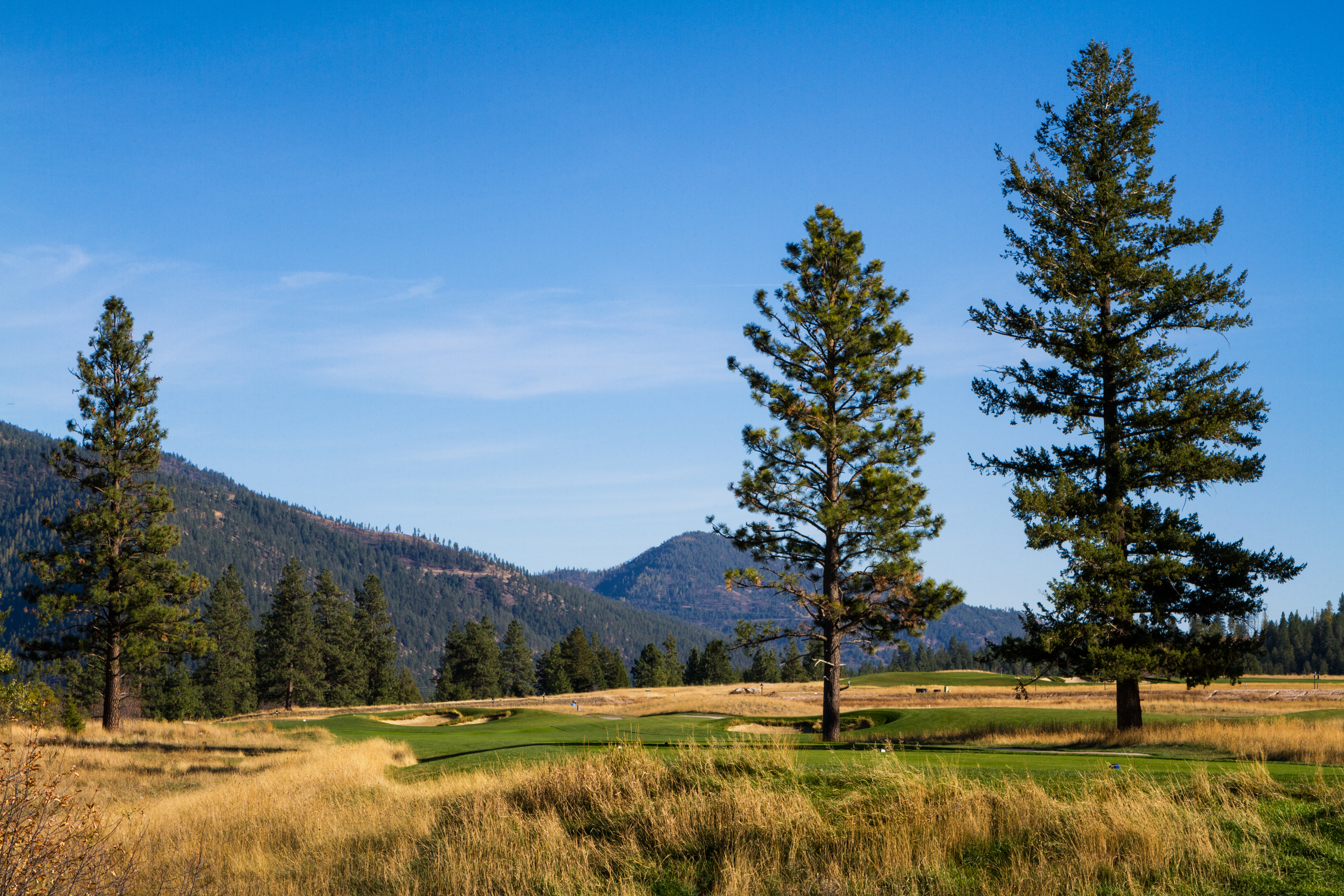 WHITEFISH LAKE GOLF CLUB
Whitefish
Tree-lined fairways meet awe-inspiring lake views at the only 36-hole golf facility in the region, featuring all the amenities of a world-class resort course, all situated in one of Montana's hippest towns—Whitefish. Beginners and experienced players alike will find plenty of choices and challenges on the beautiful, treed North and South courses. Tee-Tip: The greens are fast on this one!
DOUBLE ARROW GOLF RESORT
Seeley Lake
This true golfer's paradise in the heart of the Rockies among towering ponderosa pine trees offers breathtaking views of the Swan and Mission mountains and a premier Montana golf resort getaway experience. The Double Arrow provides a full golf vacation package. Tee-Tip: the 15th hole on this championship course is their signature hole, with an elevated tee and island green.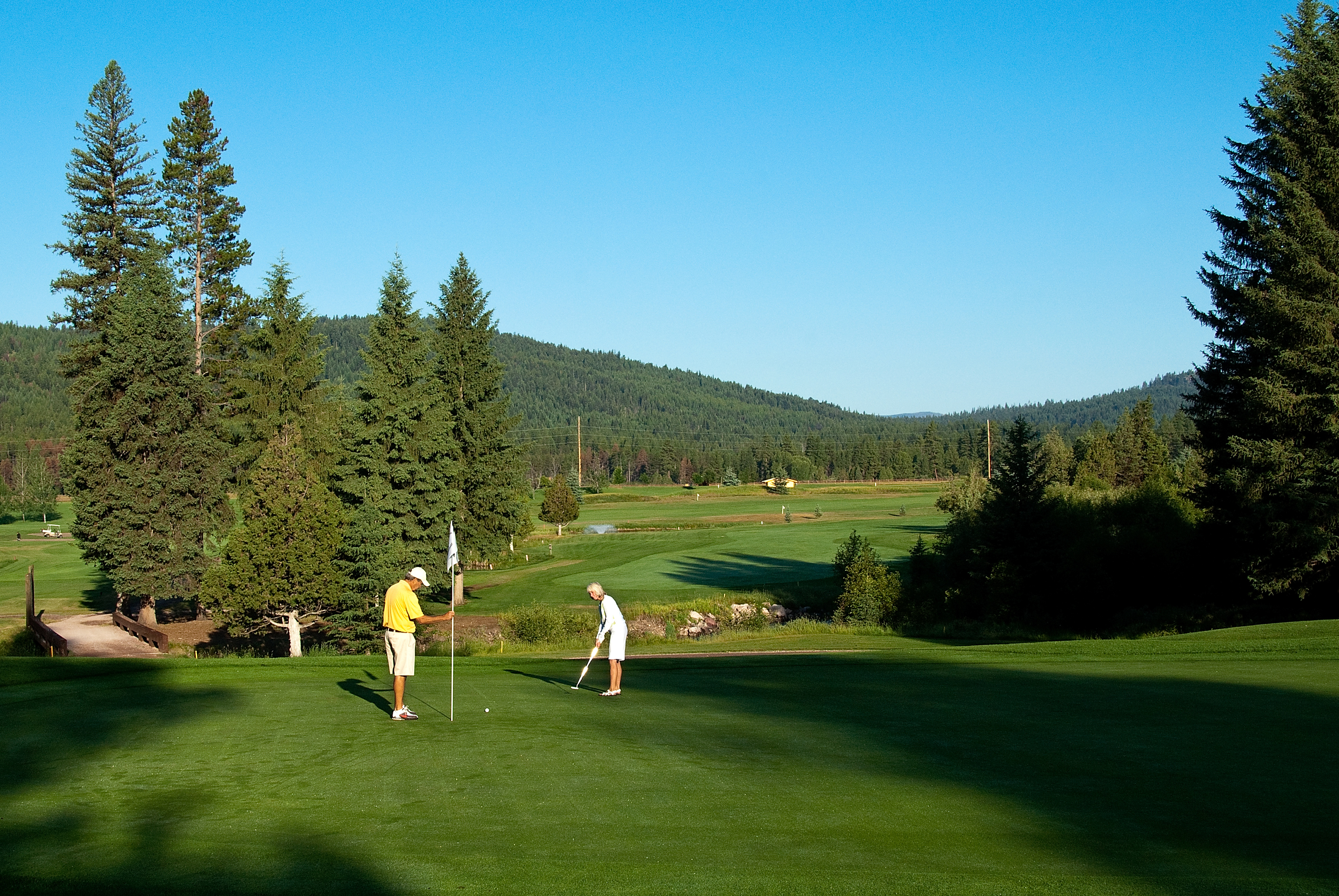 WILDERNESS CLUB
Eureka
Designed by golf legend Nick Faldo, the Wilderness Club was ranked the No. 1 golf course in Montana by Golfweek and Golf Magazine and the No. 2 Best New Private Golf Course in the USA by Golf Magazine. For a visually stunning and world-premier luxury golf experience, with all the comforts you'd expect, Wilderness Club delivers, whether you're a low handicapper or a total beginner.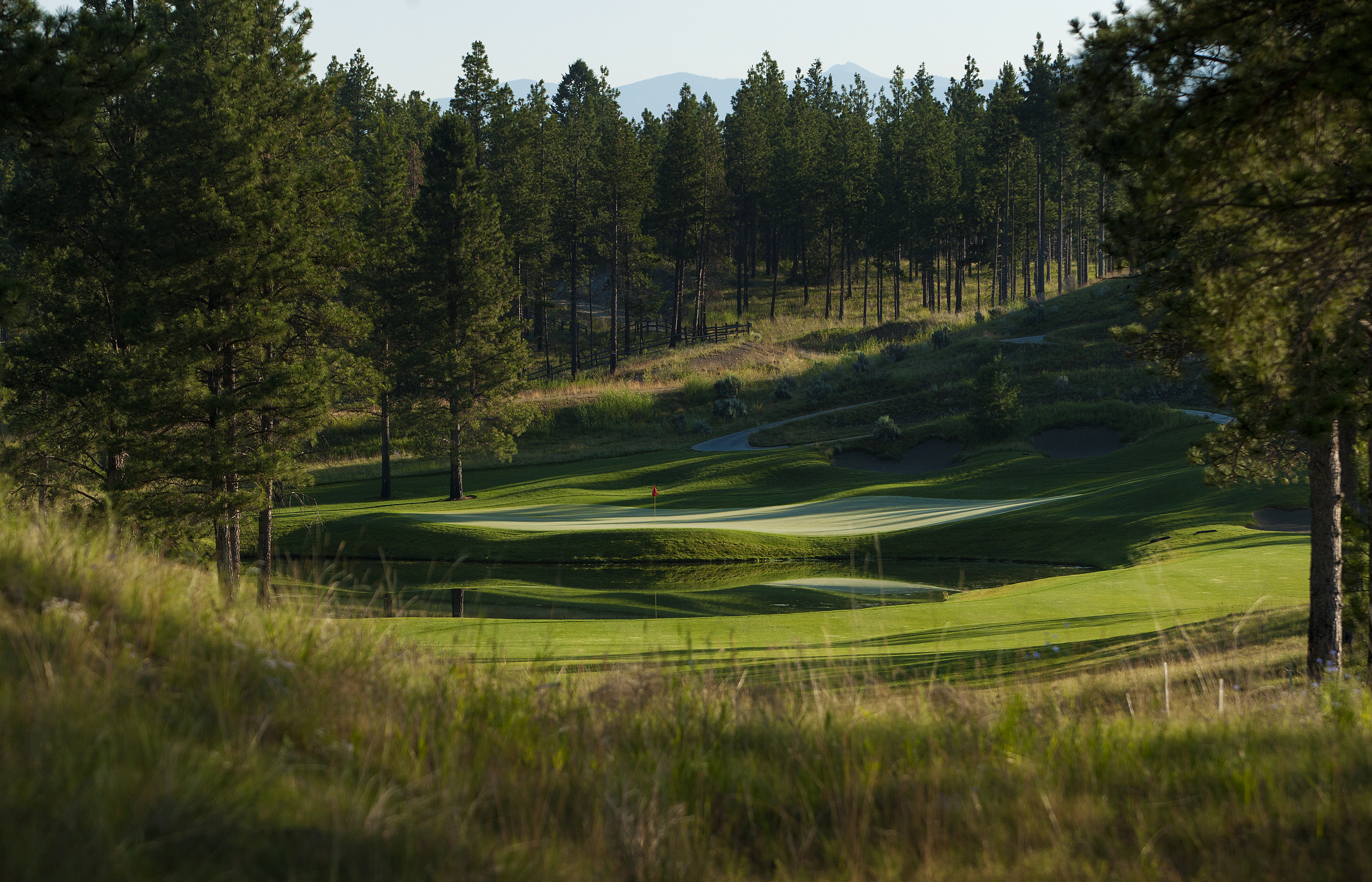 May 9, 2018
Related: Columbia Falls, Eureka, Family Fun, Golfing, Missoula, Montana, Outdoor Fun, Seeley Lake, Stay, Summer Fun, Vacation, Whitefish