Western Montana's Glacier Country boasts some of nature's finest, from unspoiled landscapes to pristine waterways and fresh mountain air. We're committed to preserving our wild places and respecting the land, our small towns, and all our inhabitants by making minimal impact and adopting Leave No Trace, Tread Lightly and Recreate Responsibly principles. We take outdoor ethics (and indoor ones, too) seriously, and we implore our visitors to do the same so Western Montana can remain this way for generations to come.
Please be a responsible traveler and take the Western Montana Tourism Pledge.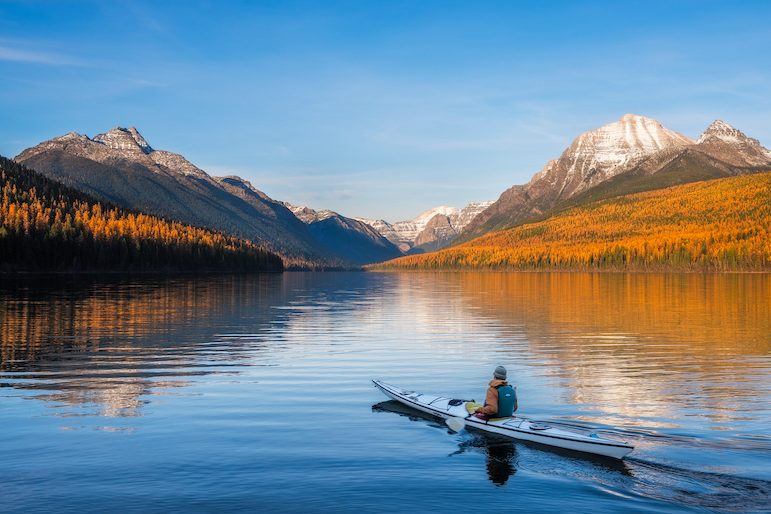 I will plan ahead and recreate responsibly.
Montana is not the kind of place to "wing it," especially in the summer months. Adequate research and planning ensure safer, more enjoyable travels—especially in the wild and unpredictable outdoors—and minimize impact on Montana's resources and lands. Please secure reservations in advance for airfare, lodging, campsites, rental cars, shuttles, tours and restaurants.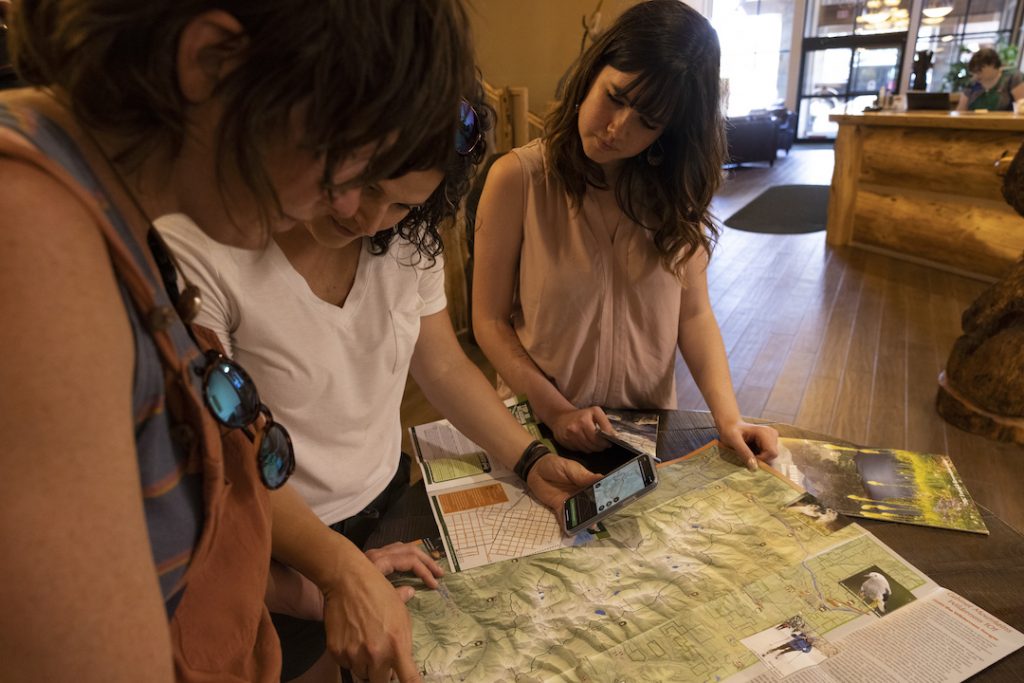 I will leave Western Montana as I found it, or better.
Stay on trails so you don't damage vulnerable plant and wildlife habitat; clean your campsite completely on your way out; don't carve your initials into trees or deface rock features; respect cultural and historical features and artifacts; be mindful of the health of our waterways when bringing watercraft into Montana, and follow the rules to prevent aquatic invasive species.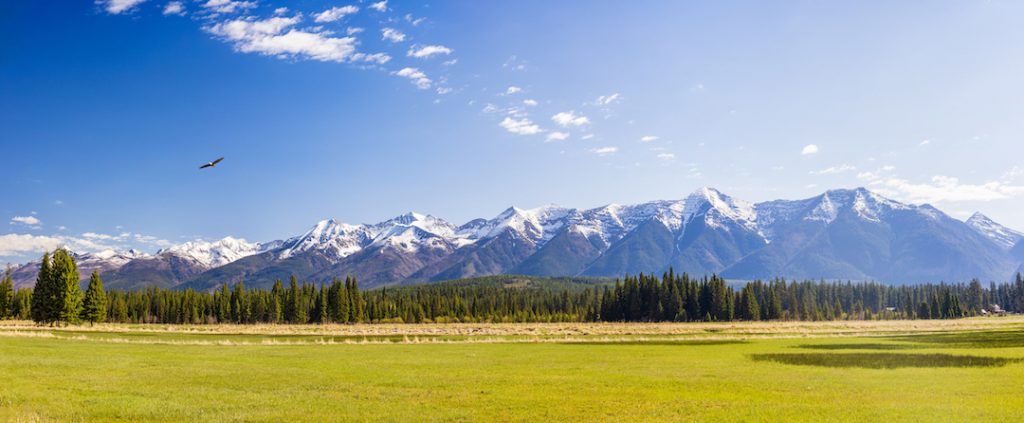 I will pack out what I pack in.
Packing out everything you pack in includes some things that may not be on your radar, like fruit rinds and cherry pits from those famous Flathead cherries we all love (or any cherry, for that matter). Dispose of pet waste in proper receptacles. If there aren't any along the way, pack it out with you. When you clean up your campsite, make sure to leave nothing behind.
I will take photos safely and tag them responsibly.
Don't put yourself in a precarious position trying to get the perfect selfie with a mountain goat or documenting your position at high elevations. Also, use your geotagging smarts. Pinpointing your exact location has wider-reaching impacts than just letting your social followers know where you're vacationing. Best practices include using generic geotags, like "Glacier National Park," instead of specific trails in the park, and disabling the location access on your smartphone's camera. Part of the wonder of the outdoors is discovering these places for yourself.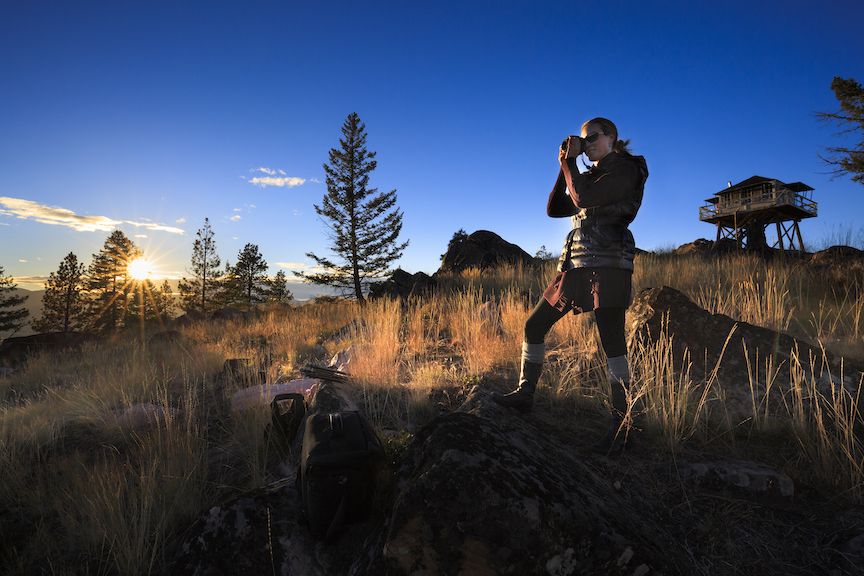 I will stay on designated trails, tread lightly and respect private property.
It's nice to take the path less traveled every now and then, and it's also one of the best ways to experience some of Western Montana's most incredible places. Just be mindful of your surroundings; know your limits; carry a printed or downloaded trail map; and know that cell service can be spotty. If you're recreating alone in a more remote area, make sure to tell someone where you're going.
I will not approach or feed wildlife.
Respecting wild animals helps keep both them and you safe. Stay the recommended distance away from all wildlife—at least 100 yards from bears and 25 yards away from all other animals. Do not feed them or put yourself or others in danger trying to photograph them.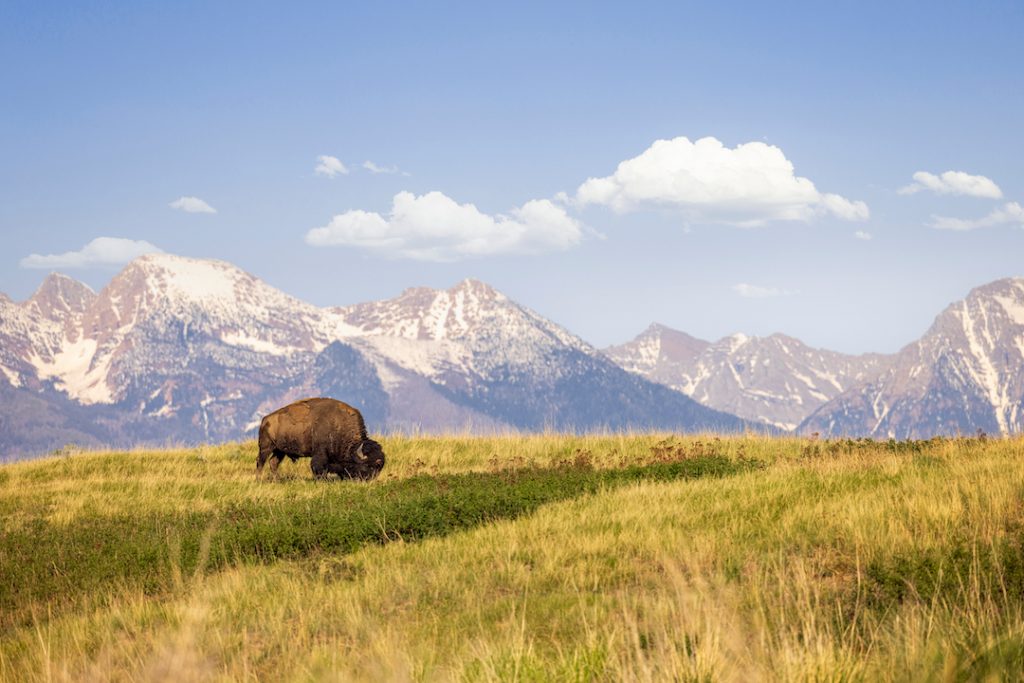 I will only park in designated parking spots.
When you park in areas that are not designated as such, you create negative impacts on the natural habitats of our flora and fauna. You also run the risk of trespassing on private or protected land, which is not how we do things around here.
Only camp in areas where camping is permitted.
There are designated campsites throughout the region where you can pitch a tent or park your RV. Boondocking is also permitted here, which is camping in a permitted area without the services of a campground (water, power, toilets, garbage collection, or other amenities). It's against the law to camp in areas where camping is not permitted, and it causes harm to our precious land and resources.
I will extinguish my campfires completely.
Campfires and Montana go hand in hand, but Western Montana is susceptible to wildland fire, especially during the dry summer months. Following campfire safety is crucial. Preventable wildland fires threaten lives, wild animals and their habitat, property, and our precious natural resources.
I will be patient, respectful and kind.
In addition to preserving and protecting the outdoors, there are other ways you can be a responsible tourist, like being courteous and kind while visiting our small towns and local businesses.
We love sharing the wonders of Western Montana, but please remember this is a very special place, and it's our home. Please take the quick Tourism Pledge online—you'll even receive a free sticker and travel guide.
Please note: We ask that all our visitors and residents Recreate Responsibly by being mindful of the following: know before you go; plan ahead; play it safe; leave no trace; tread lightly and build an inclusive outdoors. Travel responsibly by reviewing Western Montana's COVID-19 information and guidelines at SafetyFirstMT.com.
May 31, 2022
Related: Montana, Recreate Responsibly, Vacation