Welcome to authentic Montana, where the pristine landscapes and vibrant small towns of Sanders County await. Nestled along the Clark Fork River, this hidden gem of the Treasure State offers a road trip to remember. Come explore the Clark Fork Corridor, where adventure, history and breathtaking scenery converge to create an unforgettable Montana experience.
Start out on the road to relaxation in none other than Paradise at Quinn's Hot Springs Resort. Soak in the soothing mineral waters of five natural hot springs pools as well as a cold plunge and two heated saltwater pools. Enjoy dining at the Harwood House restaurant or Quinn's Tavern. If you want to make it an overnight, stay on-site at one of the cabins or in a room at the lodge. Make it a point to explore the tiny town of Paradise itself and check out The Paradise Center—a community, visitor and arts center where you'll find a Glacial Lake Missoula display, Old West town, historic railroad exhibit and more.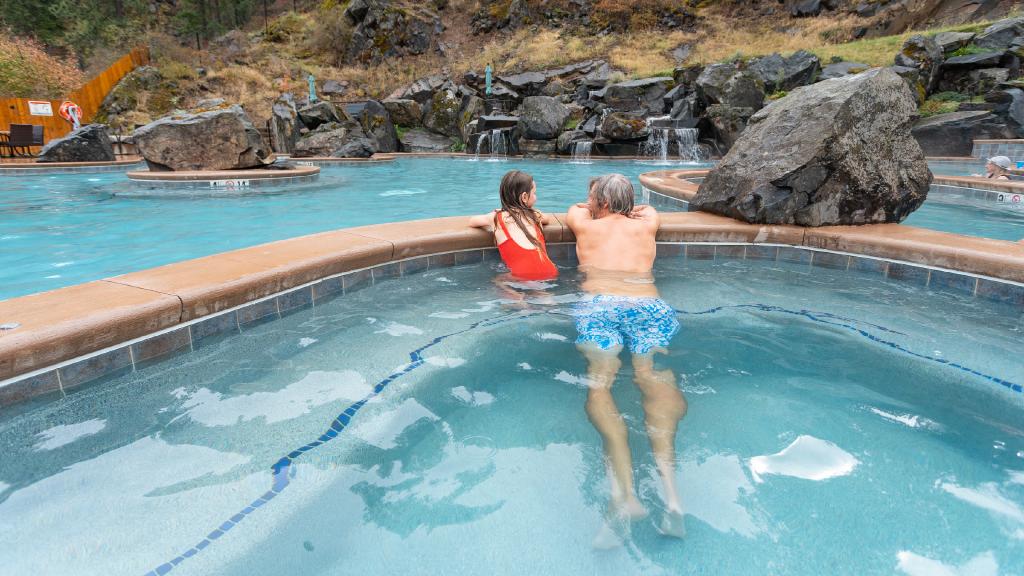 Just north of Paradise in Plains, stop at Ripples Ice Cream Parlor for salads and wraps, soups, flatbreads, homemade pizza, and Wilcoxon's local Montana ice cream. At Wild Horse Mercantile, explore shelves brimming with unique antique treasures.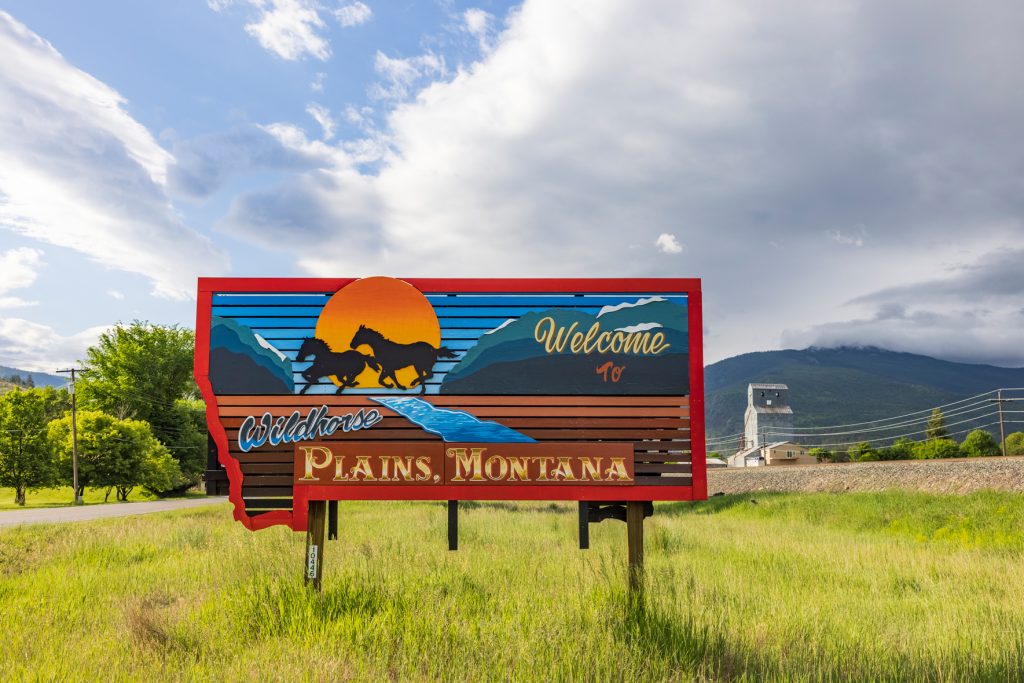 In the quirky—and aptly named—town of Hot Springs, retro vibes reign at Symes Hot Springs Hotel and Mineral Baths, a historic, local icon featuring hot and cold outdoor pools, a hotel decked out with antiques, rustic cabins, and dining alongside local beer and wine, plus an espresso bar. In the heart of town, Camas Organic Market lays on the charm. This community hot spot is known for delicious baked goods, breakfast, lunch and organic groceries.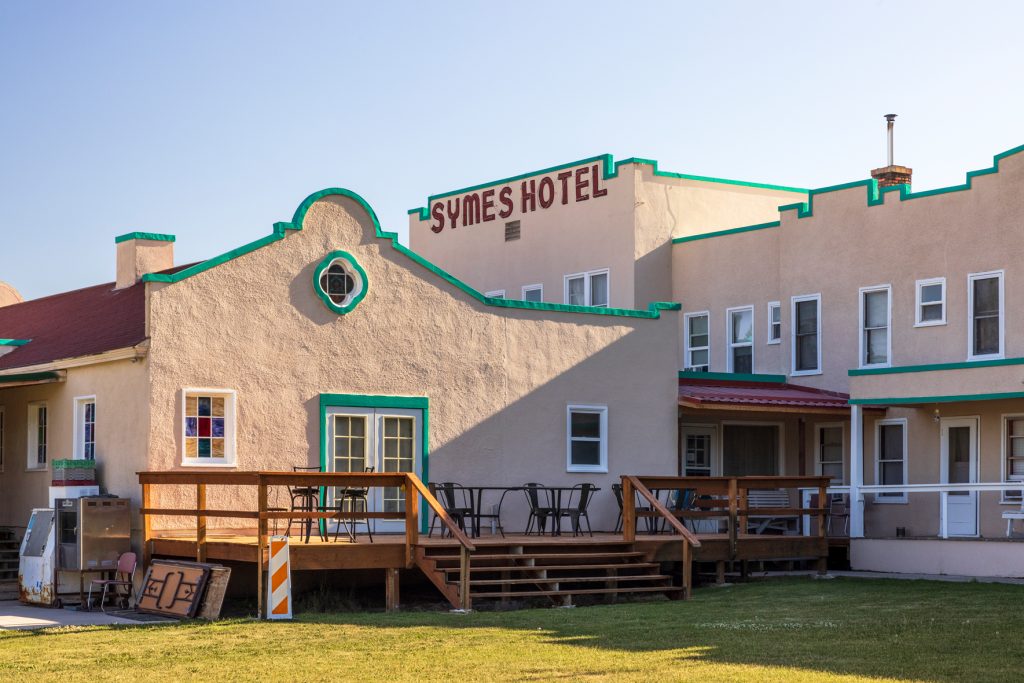 Find outdoor adventure in Thompson Falls at Thompson Falls State Park—including a fishing pond, wildlife and bird watching, nature walks and more. Continue the outdoor fun at Island Park and visit the historic High Bridge and the Thompson Falls Dam. Grab a homecooked meal at local-favorite Minnie's Montana Cafe, and top it off with a craft beer from Limberlost Brewing Company. For indoor fun, step back in time at the Old Jail Museum and find local art, gifts and collectibles at Sunflower Gallery.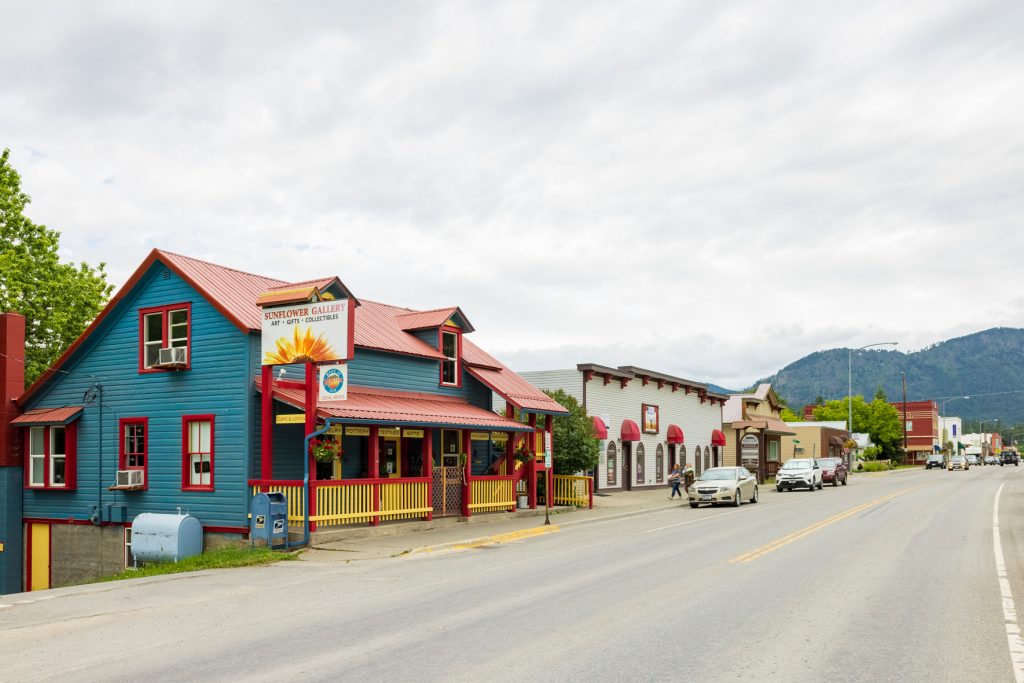 In the huckleberry capital of Montana—Trout Creek—you don't have to be a fan of J.R.R. Tolkien's "The Hobbit" to enjoy a stay at The Shire of Montana. This unique cabin is patterned after the houses from the book and offers visitors a luxury lodging experience full of imagination and wonder, including a whole Elven village that comes to life at night with a magical display of lights.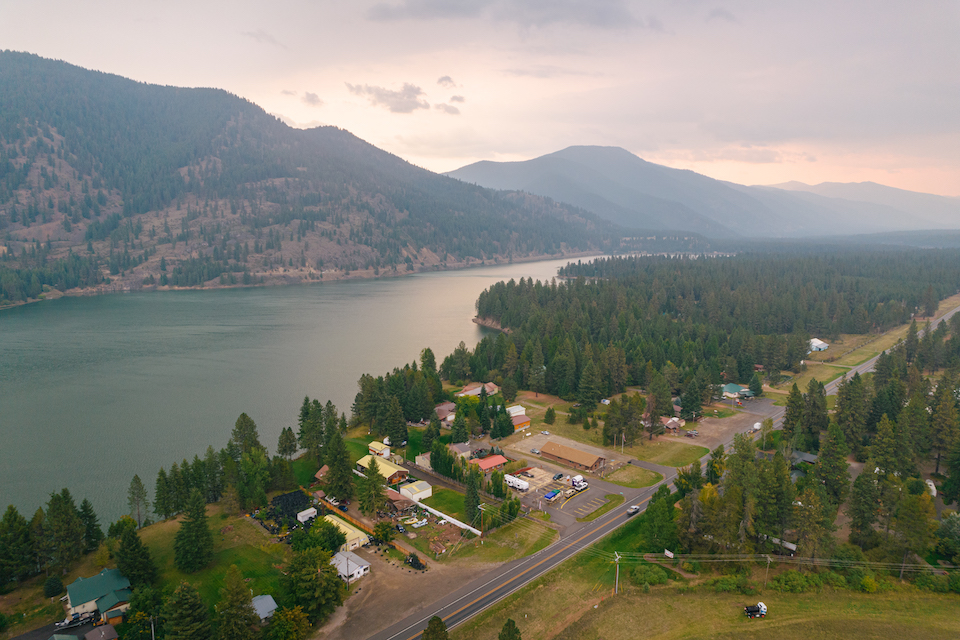 Drive over the historic Noxon Bridge in Noxon and set out for adventure at Noxon Reservoir—dip your toes in the water or cast a line and see what's biting. For something truly spectacular, visit Montana's Eagle Experience and get an intimate look at bald and golden eagles, as well as a once-in-a-lifetime encounter with a martial eagle and an African hawk-eagle. For good eats and cold beer, visit The Hereford Bar & Grille.
Stretch your legs on a "walk among giants" in Heron at the Ross Creek Cedars Scenic Area, featuring 100 acres of 1,000-year-old cedar trees measuring up to 8 feet in diameter and 175 feet tall. Walk the .9-mile self-guided nature loop, featuring interpretive signs that tell the story of these massive trees.
Please note: We ask that all our visitors and residents Recreate Responsibly by being mindful of the following: know before you go; plan ahead; play it safe; leave no trace; tread lightly; and help build an inclusive outdoors.
September 25, 2023
Related: Birding, Breweries, Clark Fork Corridor, Dining, Hot Springs, Hot Springs (town), Montana, Outdoor Fun, Paradise, Plains, Road Trips, Shopping, Stay, Thompson Falls, Vacation, Wildlife