Western Montana is susceptible to wildland fire, especially during the dry summer months. Following campfire safety is crucial. Preventable wildland fires threaten lives, wild animals and their habitat, property, and our precious natural resources. Whether it is properly extinguishing a campfire or keeping your vehicle maintained to prevent sparks, following just a few simple steps can help prevent wildland fires. Learn how to properly use outdoor equipment; burn debris safely; maintain, and extinguish a campfire; maintain a vehicle and tow safely; and practice fire-safe target shooting, to name a handful. If you are traveling in the summer, know what fire restrictions are in place at your destination and check if campfires, barbeques and flammables are allowed.
Montana Fire Restrictions
Under Stage 1 restrictions, campfires are only permitted in developed recreation areas within concrete or metal fire rings (rock rings are not allowed). Smoking is only allowed in an enclosed vehicle, building or developed recreation site.
Under Stage 2 restrictions, the following acts are prohibited:
Building maintaining, attending, or using a fire or campfire.
Smoking, except within an enclosed vehicle or building, a developed recreation site, or while stopped in an area at least three feet in diameter that is barren or cleared of all flammable materials.
Operating motorized vehicles off designated roads and trails.
The following acts are prohibited from 1:00 pm to 1:00 am:

Operating any internal combustion engine.
Welding, or operating acetylene or other torch with an open flame.
Using an explosive.
For more information on fire restrictions in the state of Montana, please refer to mtfireinfo.org.
Campfire Essentials
Follow campfire rules.

Never leave a campfire unattended or without adult supervision.

Keep a bucket of water and shovel nearby.

Never put anything but wood into the fire.

Do not pull sticks out of the fire.

Do not sit on the fire ring.

Extinguish your campfire properly and completely before leaving your campsite.
Vehicles and Wildland Fire
Did you know that many wildland fires start from vehicle use? Remembering these hot tips will help you #RecreateResponsibly this summer:
Exhaust can reach temperatures of 1000 + degrees, so avoid driving in or around dry grass.
Unmaintained vehicles shoot hot particles. Make sure your car, truck or OHV is maintained and suited for off-road adventures. Brakes worn too thin may cause metal-to-metal contact, which can cause a spark.
OHVs should have a spark arrestor. Drivers should pack a shovel and a bucket.
Practice safe towing. Dragging chains throws sparks. Use appropriate safety pins and hitch ball to secure chains. Make sure your vehicle is properly maintained, with nothing dragging on the ground.
Montana Wildland Fire Resources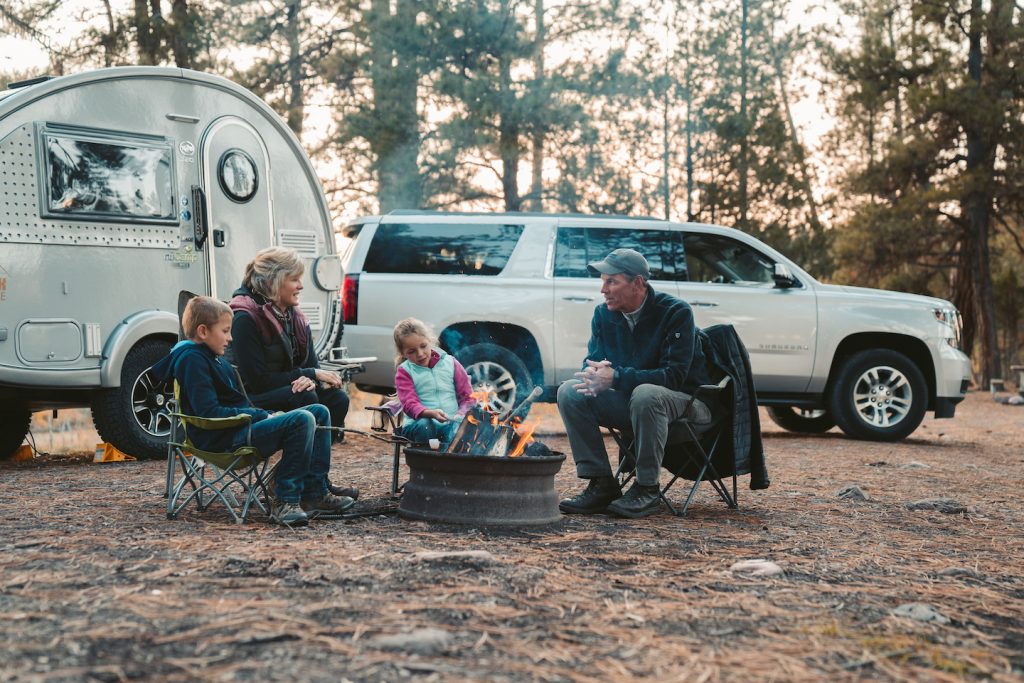 Additional Sources for Wildland Fire Prevention Practices
CDC Guidance
Children's Resources
June 10, 2021