California, we're coming for you and delivering direct flights to Glacier Country's wide-open spaces, fresh mountain air and charming small towns. Our year-round recreation paradise is only a few hours away, now that Alaska Airlines offers daily nonstop flights from San Jose (SJC), San Diego (SAN) and San Francisco (SFO) to Missoula International Airport (MSO) beginning March 21, 2021. If we haven't convinced you yet, here are five reasons why Western Montana should be in your 2021 vacation plans.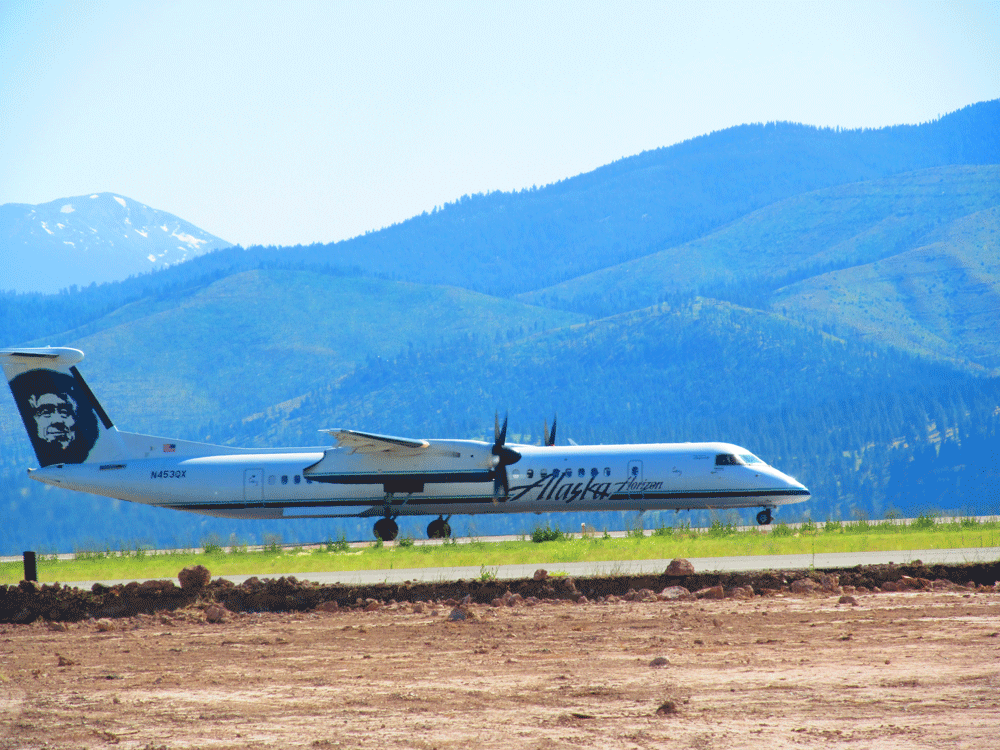 NO 1. ART GALLERIES + MUSEUMS
Fly into Missoula—the arts and culture hub of Western Montana—and explore a vibrant downtown scene, filled with eclectic shops, boutiques and renowned art galleries and art museums. On the University of Montana campus, the Montana Museum of Art & Culture is home to one of the oldest and most prominent fine art collections in the Rocky Mountain West. In Missoula's charming downtown, the Missoula Art Museum features diverse and thought-provoking work in their Contemporary American Indian Art Collection. Peruse their other exhibits of contemporary artwork, relevant to the community, state and region. A few blocks away, Radius Gallery showcases contemporary fine art downstairs, with the second floor dedicated to ceramics and the role Montana has played in this red-hot art. You won't want to miss walking outside on the gallery's brick alleyway where they've created one of the first rotating mural art exhibits—over 30 feet long—in the United States.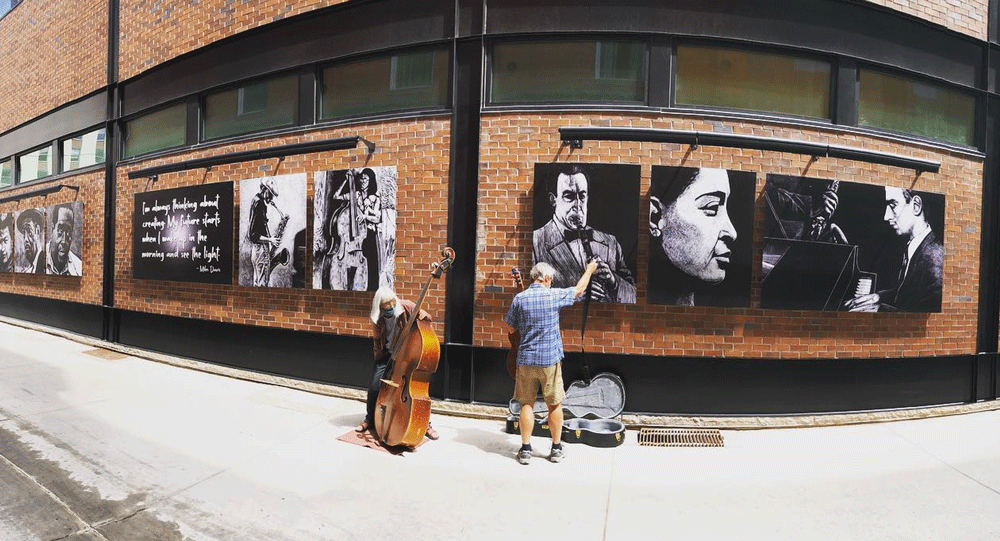 NO 2. HISTORICAL MUSEUMS
Missoula is chock-full of museums preserving the fascinating history of Missoula and Montana. The Historical Museum at Fort Missoula sits on 32 walkable acres and houses more than 20 carefully preserved historical structures, including a schoolhouse built in 1907, the alien detention center barracks from WWII and a teepee wood burner. Inside, tour the Main Gallery, a collection of 250 years of Missoula's history, or see what's on display in the three rotating exhibit spaces. The Smokejumper Visitor Center is the nation's largest smokejumper base. Learn about the history of smokejumping, smokejumper gear, cargo and aircraft. You can also explore the reconstructed lookout tower. Other museums include the Rocky Mountain Museum of Military History, the Museum of Mountain Flying and the Rocky Mountain Elk Foundation Visitor Center.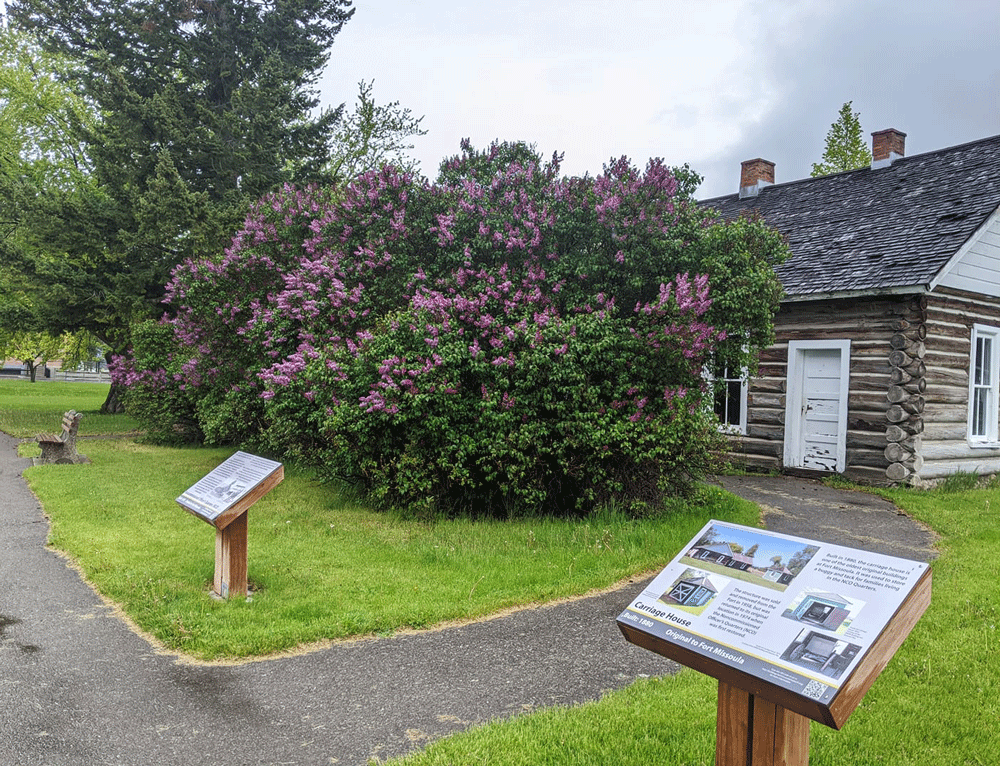 NO 3. FOOD + DRINK
When it's time to grab a bite to eat and something to drink, there's no shortage of options, and we only offer the best. From fine dining at 1889 to café cuisine at Caffe Dolce, and farm-to-table dishes at Scotty's Table to hole-in-the-wall bar food at the Dinosaur Cafe, there's something for everyone. Cap off the day with a post-adventure sip. With 11 breweries, three distilleries, two wineries and a cidery, it's pretty clear that we're serious about crafting mouthwatering beverages. For an earlier drink, our coffee game is strong, too. You don't have to venture far to find a local coffee shop around here.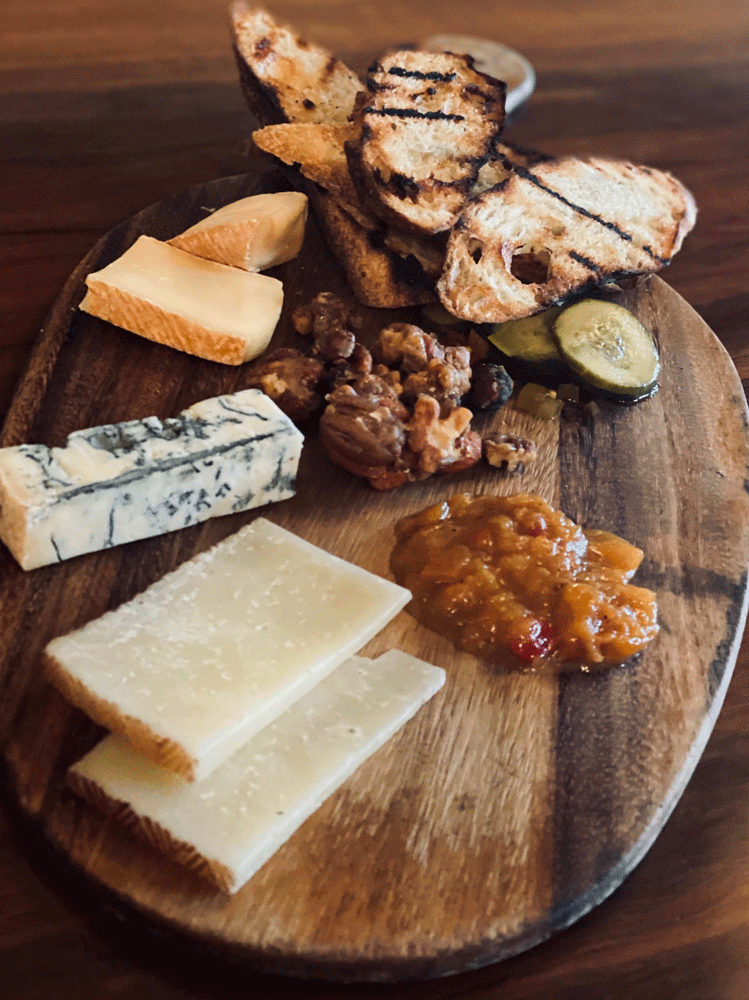 NO 4. AUTHENTIC MONTANA LODGING
Missoula and the surrounding area boast a diverse range of lodging options that can satisfy any getaway style. In the heart of downtown the Residence Inn by Marriott has an interior design that reflects the history of the original building—the Missoula Mercantile, a supply store built in 1885—mixed with contemporary art curated by Radius Gallery. Or opt to overnight at the Gibson Mansion Bed and Breakfast. Built in 1903, this lovingly restored Victorian mansion boasts period décor, gourmet breakfast service, a library, and a parlor complete with a cozy fireplace. It's easy to find a place to lay your head down here at the right price; Missoula has more than 70 hotels and motels, plus B&Bs, vacation homes, cabins and camping.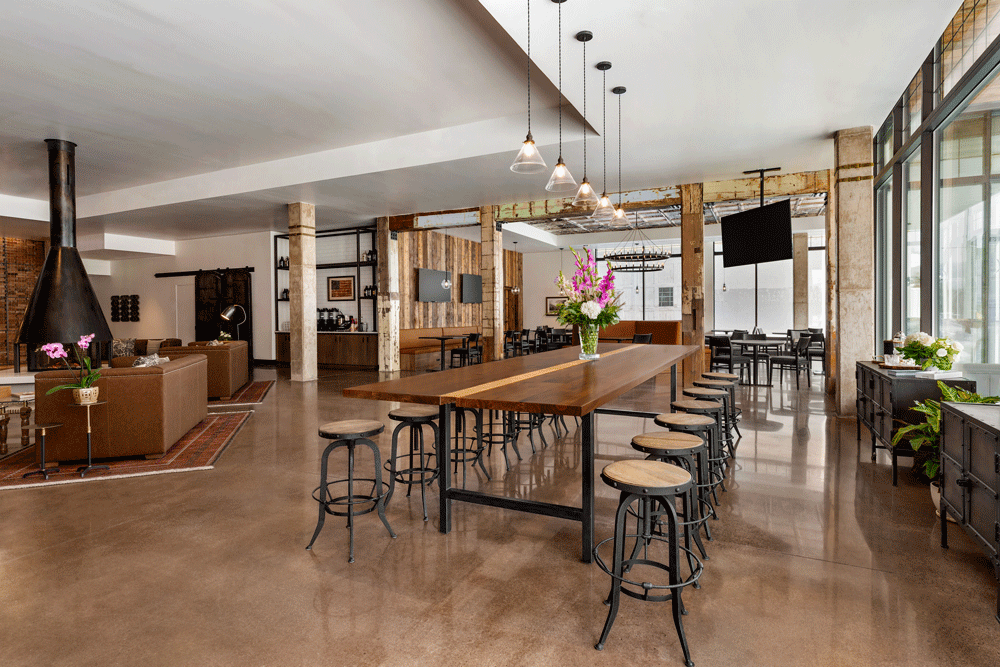 NO 5. BASE CAMP FOR ADVENTURE
Surrounding Missoula you'll find three rivers and plenty of lakes for water play, an endless system of wilderness trails for hiking or biking, and golf, horseback riding and more. Did we mention these nonstop flights are year-round? Our winter wonderland boasts downhill skiing, Nordic skiing, snowmobiling, snowshoeing, fat biking and hot springs escapes.
There are plenty of reasons to stay in and around Missoula, but its proximity to endless adventure makes it a great place to fly into, even if you plan on renting a vehicle and setting out to explore one of our scenic travel corridors, Flathead Lake or Glacier National Park.
Please remember to travel responsibly. Face coverings are required indoors or when social distancing in groups is not possible outside. Social distancing is required to help reduce the spread of COVID-19. Thankfully, we've got plenty of space for social distancing activities and recreation in Western Montana, from hiking and biking to exploring lakes and rivers. It's vital, however, to maintain a 6-foot distance from others, even outdoors. Please be mindful of our small businesses, art galleries and museums, which have had to adapt to the change and may face limitations this year—always call ahead. Take the Tourism Pledge to travel responsibly in Glacier Country.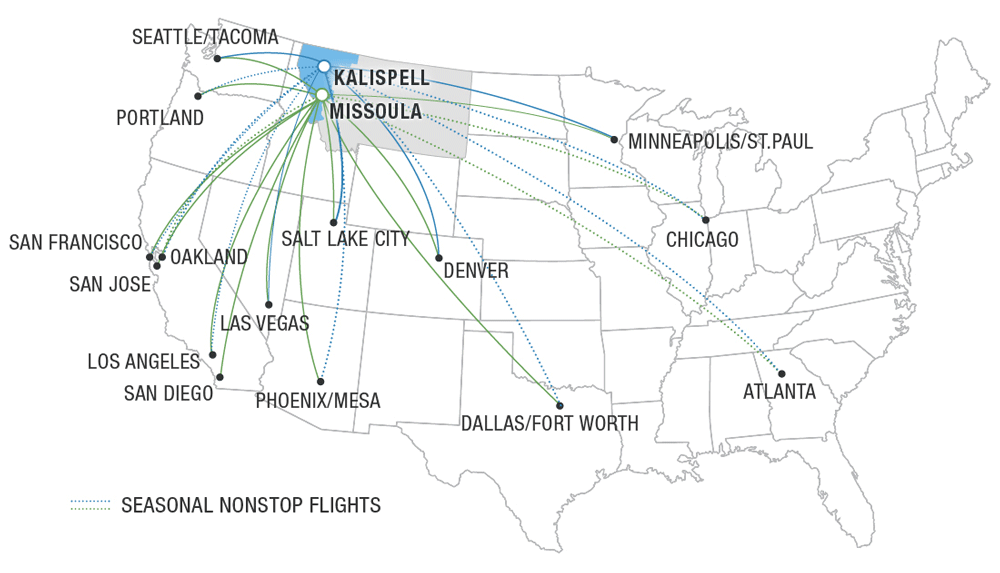 August 10, 2020
Related: Arts and Culture, Biking, Breweries, Cideries, Direct Flights, Distilleries, Dog Sledding, Downhill Skiing, Fat Biking, Film, Flathead Lake, Food, Glacier National Park, Golfing, Hiking, Horseback Riding, Hot Springs, Missoula, Montana, Museums, Nordic Skiing, Snowmobiling, Snowshoeing, Vacation, Wineries