Our perspective has shifted, and we're all doing a little daydreaming right now—thinking about where we want to go, what we long to see, and how we plan to carpe diem a little more than before.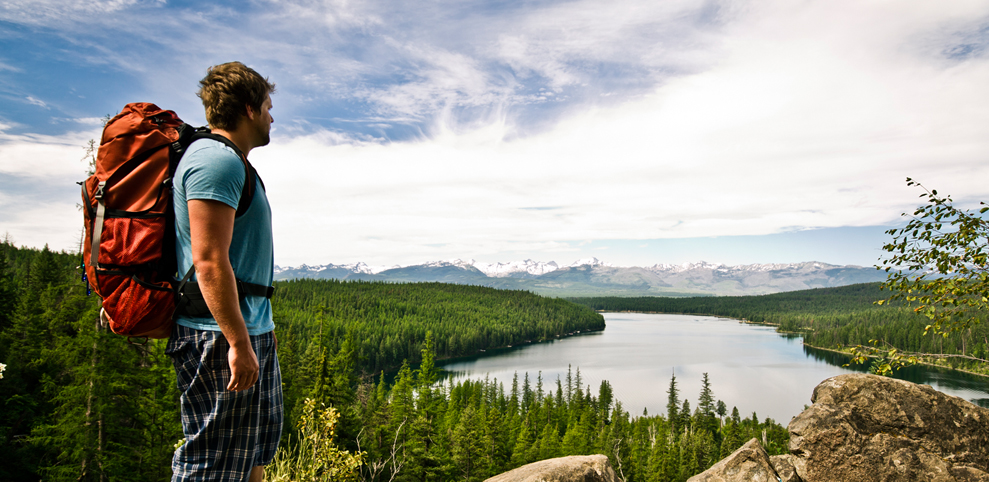 That's why we asked you to tell us about your Glacier Country bucket list and what parts of Western Montana you miss or are dreaming about exploring. Here's what you said…
"All of it!" – Vivian D., @katherinemoum, @daningtx, @happyjustknitting
(We couldn't agree more.)
"Every inch. I miss Montana every day." –@thesimpleka
"The rivers…to go back and have about three weeks at a time just to fish every day from morning till dark. Talk about heaven on earth—that's Montana for me. Montana has stolen my heart." –Denette B.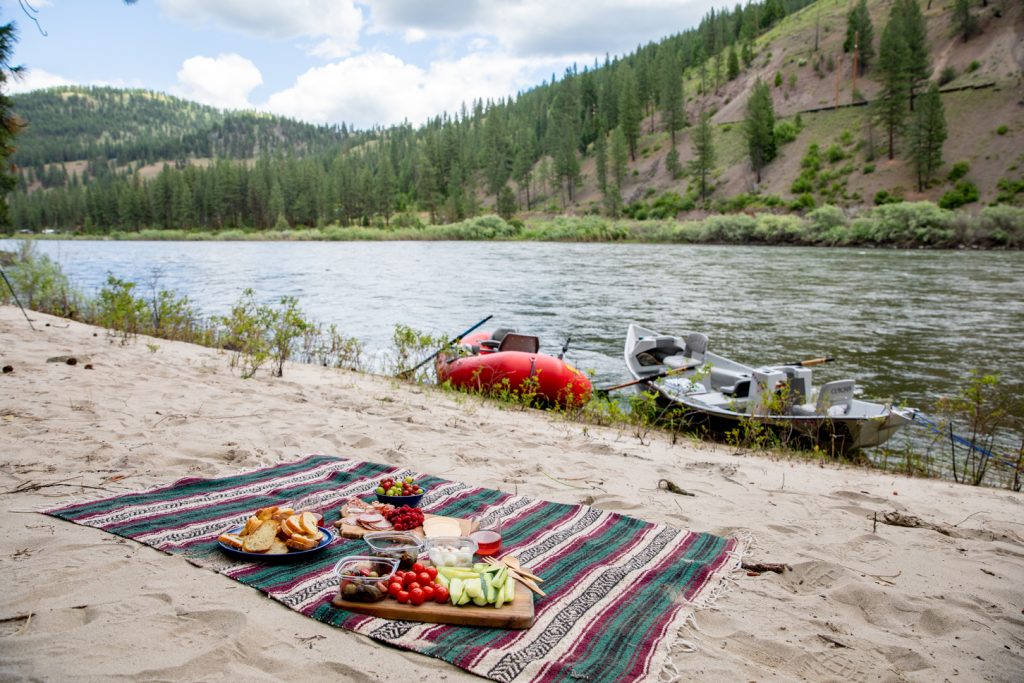 "Hiking into the high country!" –Erik D.
"Kayaking at Spar Lake." –@quiltinginmt
"The Bob Marshall Wilderness!" –@salvagesigns
"Holland Lake." –@tiametzger
"Driving the Mission Valley and hiking in Pablo. And the drive down the Bitterroot to Hamilton." – Marjorie K.
"Exploring the Bitterroot!" –@tinniec
"Painted Rocks State Park!" –@meganjrichter
You raved about the Flathead—Flathead Lake, Flathead Valley and Flathead National Forest. Donna M. wants to "see the cherry blossoms around the lake." We can't wait to see you next spring, Donna!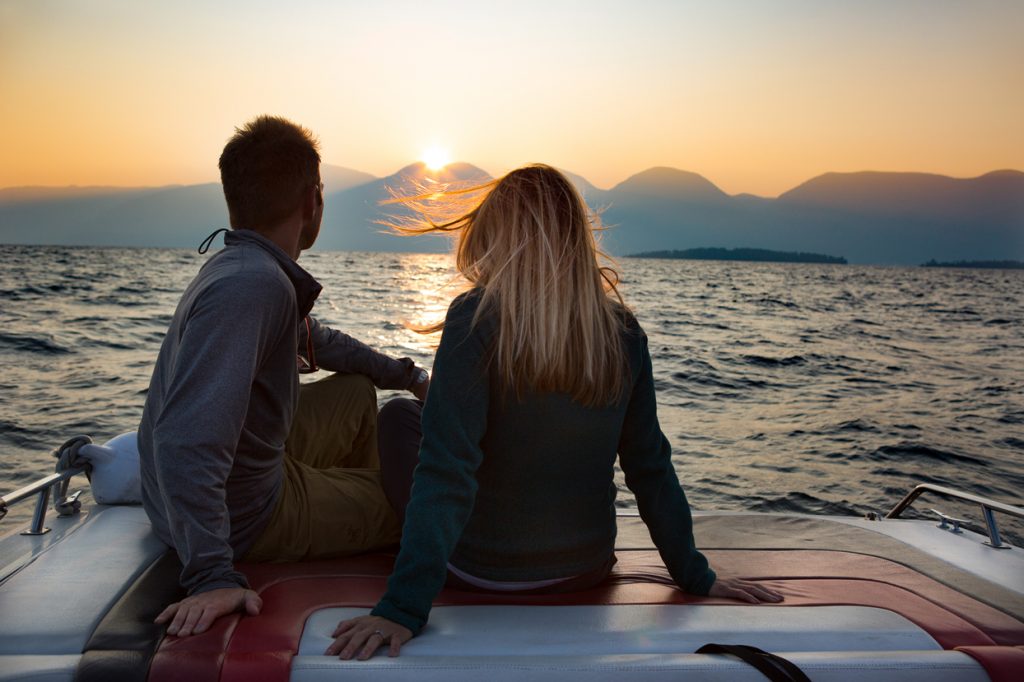 Our own tourism sales manager chimed in: "Wild Horse Island in Flathead Lake. I want to see those wild horses!" –@debbiepicard
Our rural corridor small towns—like Ovando, Eureka, Libby and Columbia Falls—received quite a few shoutouts, and that's no surprise. These treasured towns offer Montana adventure and authenticity, pure and simple.
And, of course, you want to explore the storybook village of Bigfork, the quintessential mountain town of Whitefish, and the off-the-beaten-path gem, Polebridge. We don't blame you.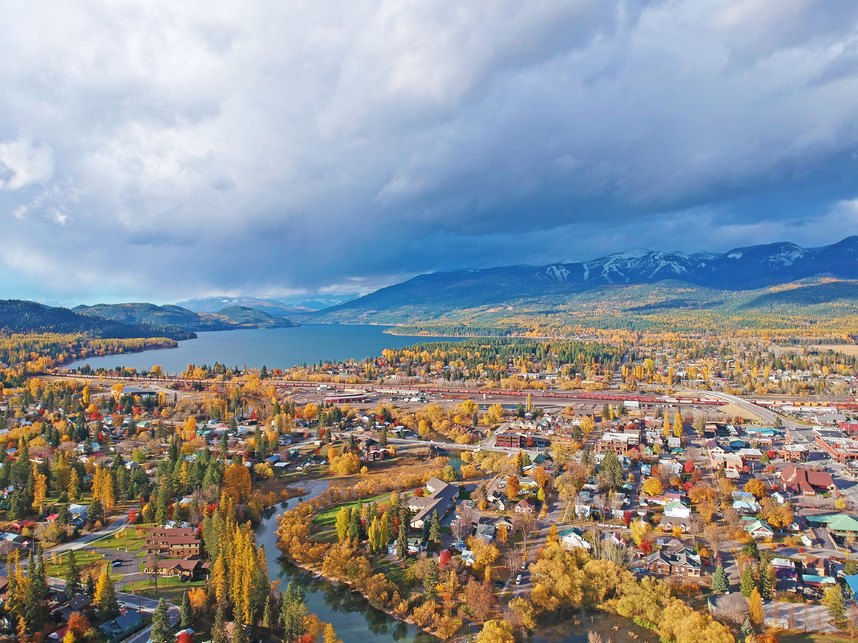 @tammileetipslife is "dreaming of pizza from Moose's Saloon in Kalispell." We're all doing our part to support local businesses offering takeout and delivery, but boy will it be nice when we can pull up a barstool at a local taproom or sit out on a restaurant deck with friends.
Glacier National Park is a bucket-list beauty noted by many of you, and we get that. You know what pairs well with a park trip? Autumn. Golden hues, crisp mountain air and shoulder season prices just when you're looking to book a getaway.
@rackranger really wants to see Glacier National Park on his motorcycle. Well, @rackranger, there's no better time for a motorcycle tour of the park than fall.
Ian J. can't wait to get back to the park for more: "Fantastic scenery! I must visit St. Mary Lake, Mount Gold and Swiftcurrent Lake…and revisit Logan Pass."
"I must see Lake MacDonald Road to Sun Lake, plus St. Mary and Whitefish." –Bruce L.
"Dying to do Gunsight Pass." –@marzeedotes
"Many Glacier." –@Billtothejill
Thanks, everyone! We love you, too. Remember, travel is good for the body, mind and spirit. If we can't see you this summer, we hope to see you in the fall—our golden season.
April 27, 2020
Related: Bigfork, Bitterroot Valley, Columbia Falls, COVID-19, Eureka, Flathead Corridor, Flathead Lake, Glacier National Park, Hamilton, Kalispell, Libby, Montana, Outdoor Fun, Ovando, Pablo, Polebridge, Vacation, Whitefish