Wherever you are in Western Montana, it's easy to find a locally sourced drink with 10 distilleries in region. Whether buying a bottle or enjoying a perfectly balanced cocktail in a taproom, each distillery creates small-batch, hand-crafted spirits that embody the essence of Montana.
No. 1. Lolo Creek Distillery
For stunning Bitterroot Valley views, visit Lolo Creek Distillery. In the warmer months sit outside on the patio or relax by the fire pit. Inside, sneak a peak of their 500-gallon pot still, which is currently the largest pot still in Montana. You can't go wrong choosing a drink—their cocktail creations are innovative and delicious.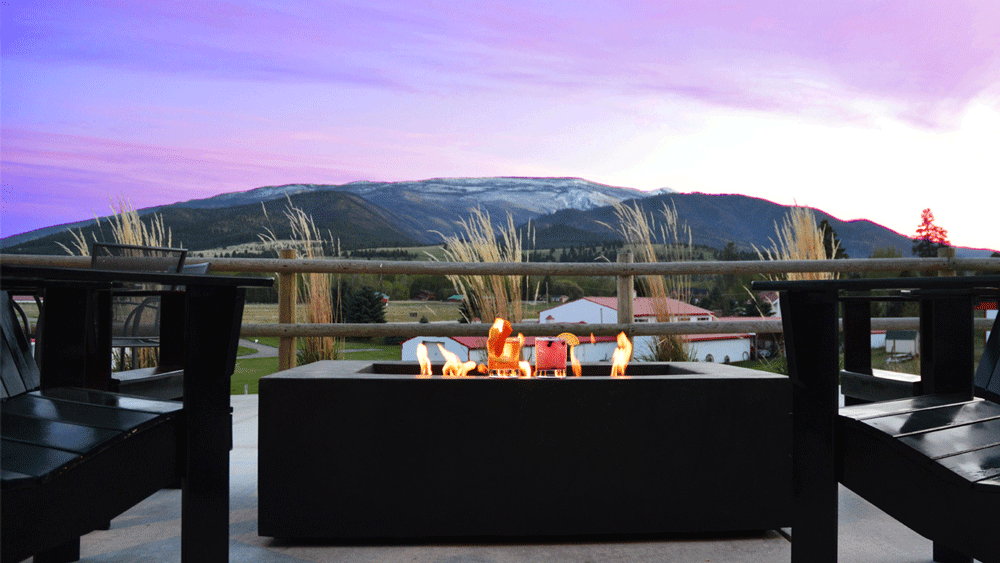 No. 2. Montana Distillery
The Montana Distillery in Stevensville is the oldest fully functioning distillery in Montana since the prohibition. Their award-winning spirits are distilled from Montana sugar beets, using whole food to create different subtle flavor profiles like bacon, cherry, coffee, huckleberry, pepper and raspberry vodka. They offer more than 30 cocktail varieties.
No. 3. Westslope Distillery
In Hamilton, enjoy a relaxed lounge atmosphere to gather and enjoy craft cocktails at Westslope Distillery. A few notable spirits are the Sweet Sting honey spirit and Golden Sting aged honey spirit—both made using mead sourced from Hidden Legend Winery in Victor. Try it in the Quill Gordon, their spin on an Old Fashioned.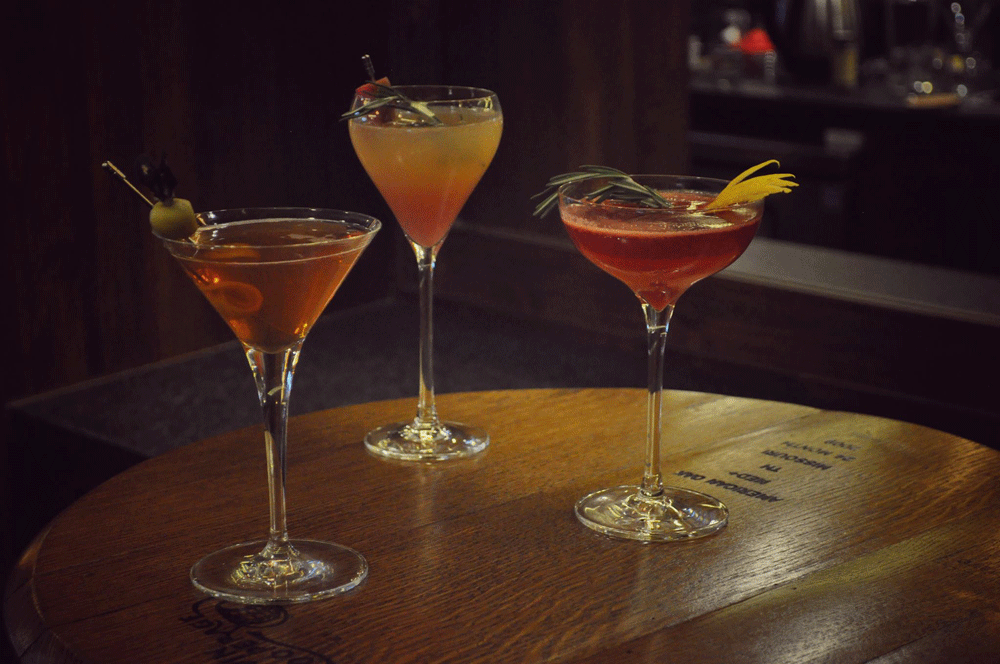 No. 4. Stahl Peak Distillery
Stahl Peak Distillery is one of the newest distilleries in Western Montana. Located in Eureka and known for their Big Sky Apple Pie Moonshine, try it in a Stahl Appletini or Apple Pie Toddy cocktail.
No. 5. Montgomery Distillery
In the heart of downtown Missoula, Montgomery Distillery is award-winning and nationally renowned. Their spirits are created with traditional brewing methods mixed with modern innovation. Try the Montgomery Single Malt, winner of "Gold Outstanding" from the World of Whiskies competition.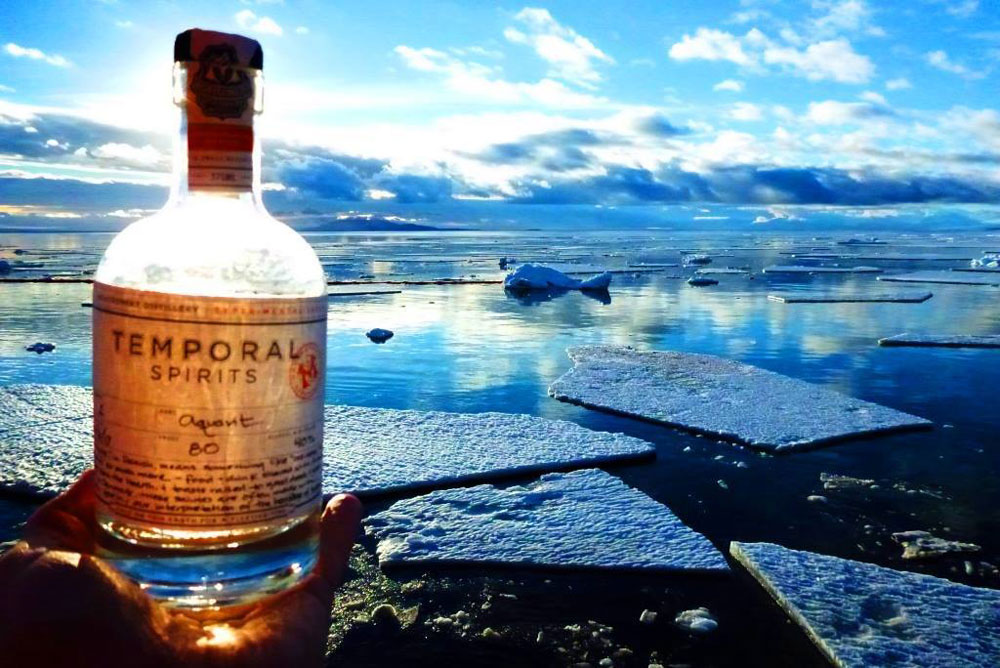 No. 6. Steel Toe Distillery
Steel Toe Distillery is a hidden gem in Potomac. Grab a stool and shoulder up with locals to try Uncle Carl's Whiskey, Settlers' Tea or the Sterling Huckleberry Vodka.
No. 7 Whistling Andy Distillery
In Bigfork, daily tours are available at Whistling Andy Distillery where you can learn about the distilling process from one of their distillers. With accolades from 20+ competitions and institutes for their spirits, from whiskey and gin to vodka and rum, come taste what all the fuss is about.
No. 8. Spotted Bear Spirits
Located in downtown Whitefish, Spotted Bear Spirits is always bustling with locals and visitors alike meeting for great vibes and creative cocktails. They now offer a new tasting-room experience where they'll introduce the distilling process, talk about their origins, and do a guided sensory experience tasting of their four spirits.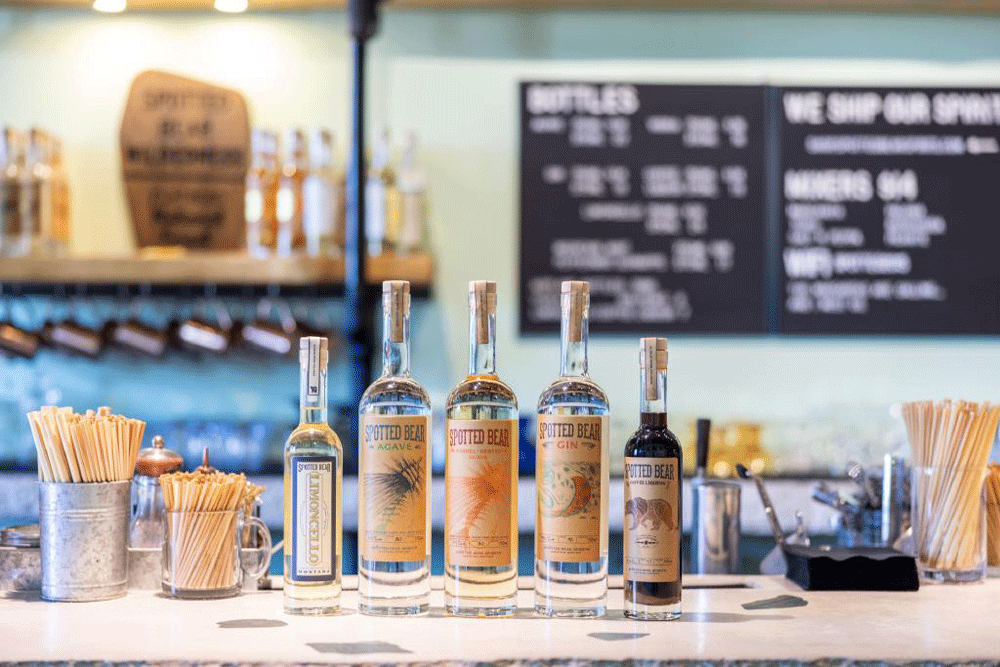 No. 9. Whitefish Handcrafted Spirits
While in Kalispell, stop at Whitefish Handcrafted Spirits. The tasting room is a one-stop shop for great spirits and mouthwatering food. Their cocktail menu is extensive, from sours and fizzes to classic mojitos, daiquiris and margaritas—all mixed with house-made spirits from locally sourced ingredients, like huckleberries and Montana wheat.
No. 10. Glacier Distilling Company
A taste for whiskey is what inspired the owners to open Glacier Distilling Company in Coram, nestled near Glacier National Park. During the summer months, take a distillery tour through the Whiskey Barn to learn more about the process of small-batch whiskey making. The tasting room is open year-round, offering tastes and cocktails from their large selection of spirits.
If you can't make it to all of these distilleries, ask about local spirits when dining out. Many of our restaurants support local distillers and are happy to recommend great cocktail pairings. And head to the liquor store to purchase spirits from emerging Montana distillers FireRoot Spirits, Rattlesnake Creek Distillers, and Montana Whiskey Co., which don't have taproom locations yet.
Please note: We ask that all our visitors and residents Recreate Responsibly by being mindful of the following: practice physical distancing; know before you go; plan ahead; play it safe; leave no trace; tread lightly; and help build an inclusive outdoors.
October 31, 2022
Related: About, Bitterroot Valley, Blackfoot Corridor, Coram, Distilleries, Eureka, Food, Hamilton, Lolo, Missoula, Montana, Stevensville, Vacation, Whitefish