Summer days in Glacier Country are pure heaven, but there's no denying that sometimes you just need a good way to beat the heat. Here's how to cool off on a hot summer day in Western Montana.
Cold Beer
Did you know Montana is No. 2 in the nation for breweries per capita? That means we've got a lot of cold beer to enjoy. Make your way to Oddpitch Brewing in Missoula for beer and pinball and cool off with their Cold Fresh Joy. In Eureka, stop by one of Western Montana's newest breweries, Branding Iron Brewing Co. and try the Sorochi Smash. Enjoy live music and food trucks at Old Bull Brewing in Frenchtown and throw back some of their award-winning Exit 89 Blonde Ale.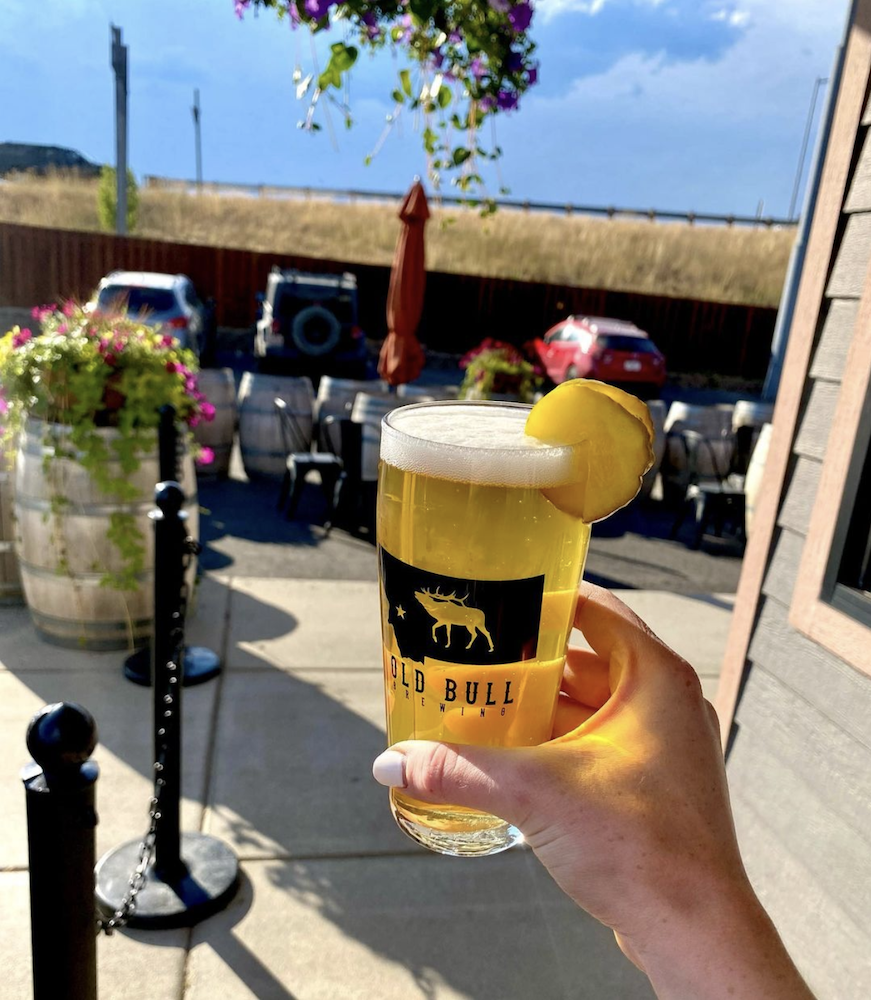 Wade Fishing
Fly-fishing on Western Montana's world-class waterways can be as easy jumping in a calm stretch of river with your fly rod, and it makes for a great way to beat the heat while still enjoying the great outdoors. Rock Creek is quiet and beautiful and offers the best wade fishing in Western Montana. Some of our other favorite places to wade fish in Glacier Country include almost any spot on the Bitterroot River and on the Clark Fork River at the Kelly Island Fishing Access Site in Missoula. Our advice? Go with a guide like Blackfoot River Outfitters, Clark Fork Trout or Missoula on the Fly. If you do go wade fishing on your own, please read up on water safety here, and note that our waters can be cold year-round.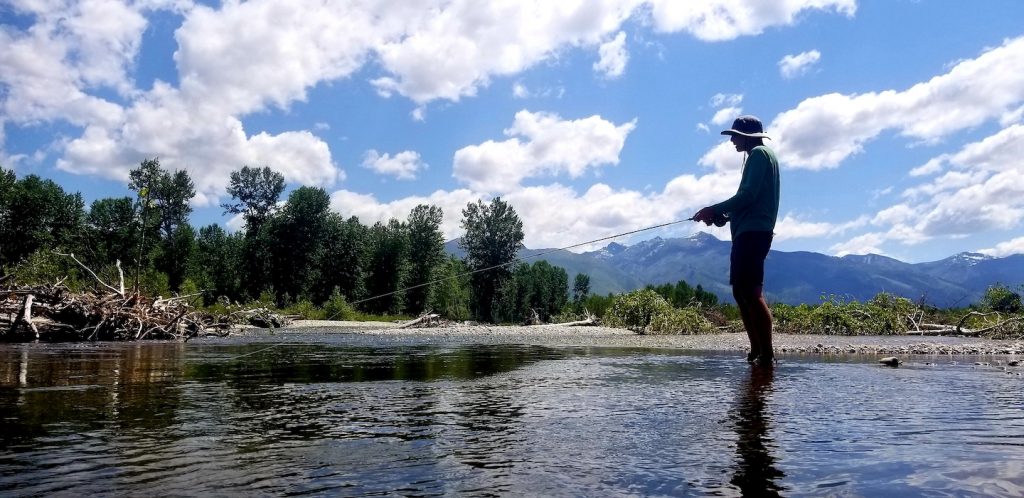 Swimming Holes
Western Montana is known for excellent fishing and other wildly fun water sports, but sometimes a good, old-fashioned swimming hole is all you need. Swimming is one of the easiest and most refreshing ways to cool off when the temps are high, and Western Montana has no shortage of places to do just that. Frenchtown Pond State Park is great for kids and is easy to access off U.S. Highway 93, not far from Missoula. Logan State Park between Libby and Kalispell offers very scenic swimming on Middle Thompson Lake. For a sandy beach in the beautiful Bitterroot Valley, head to Lake Como near Darby. Please read about Western Montana swimming safety here.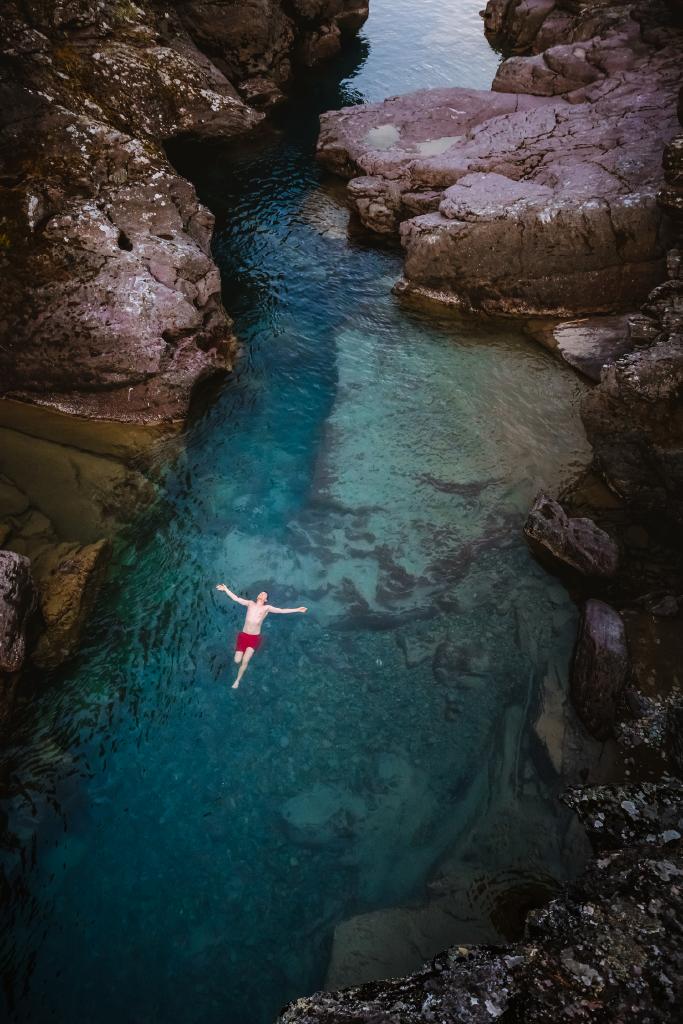 Huckleberry Milkshakes
Anytime is a good time for a huckleberry milkshake, but they're an especially delicious way to top off a hot summer day. Here's where to find some of the best huckleberry milkshakes in Western Montana: Huck's Grill at the St. Regis Travel Center, Huckleberry Patch in Hungry Horse and Valley Drug & Variety in Stevensville.
Local Shopping
Sometimes you just need to take a break from all that outdoor fun and instead browse an air conditioned shop for all those Montana goodies you want to take home. Get your Montana trucker hats, tank tops and more at The Montana Scene in Whitefish, Kalispell, Bigfork or Missoula, as well as Glacier Clothing Co. in Columbia Falls. Don't leave Montana without a cowboy hat from Double H Custom Hat Company in Darby, and visit Missoula SCHEELS for all your camping, water recreation and outdoor activity gear.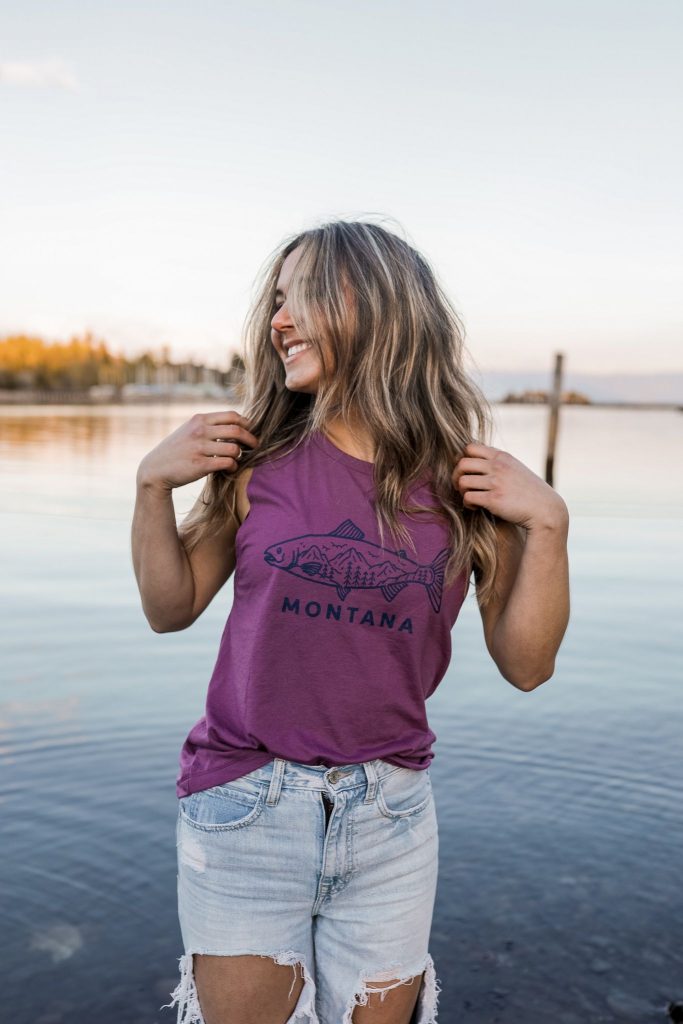 Please note: We ask that all our visitors and residents Recreate Responsibly by being mindful of the following: know before you go; plan ahead; play it safe; leave no trace; tread lightly; and build an inclusive outdoors.
August 29, 2022
Related: Bigfork, Breweries, Columbia Falls, Darby, Dining, Eureka, Fall Fun, Fishing, Frenchtown, Hungry Horse, Kalispell, Libby, Missoula, Montana, Shopping, Spring Fun, St. Regis, Stevensville, Summer Fun, Vacation, Water Fun, Whitefish