Go with a guide! With more than 22,000 square miles, you've got a lot of ground—and water—to cover in Glacier Country, and a guided tour makes for a most memorable adventure, no matter your experience level. Leave everything to the experts and utilize a local service for summer activities in Western Montana's Glacier Country. The professional, experienced and friendly guides in Glacier Country are ready to lead the way for your next adventure, be it a backcountry tour, a rock-climbing excursion, a river float or rafting adventure, or a day of world-class fishing.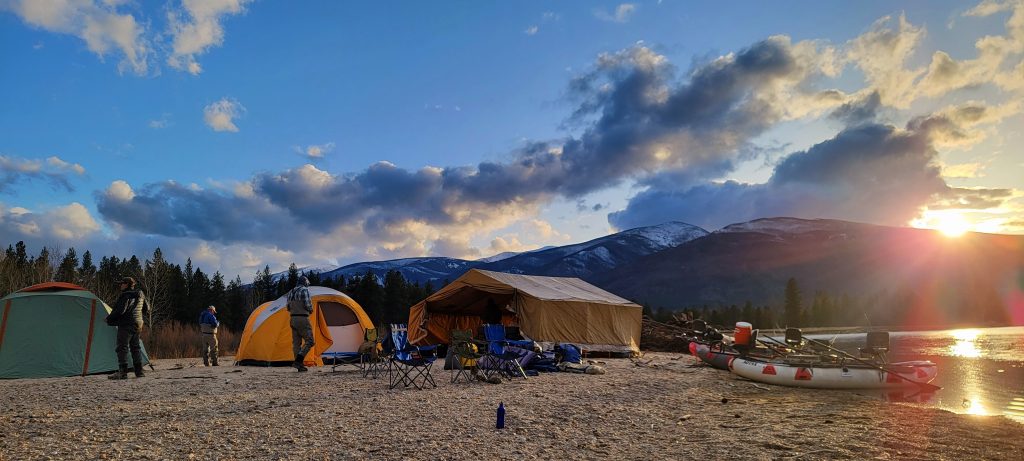 Llama Trekking
Llama trekking is a wildly fun and totally unique way to hike Western Montana, and having a llama carry your gear makes the trip logistically more enjoyable. Plus, it's fun for the whole family to spend time with these fascinating animals. Swan Mountain Llama Trekking can get you out to "Take a trek with the 'Camels of the Clouds.'"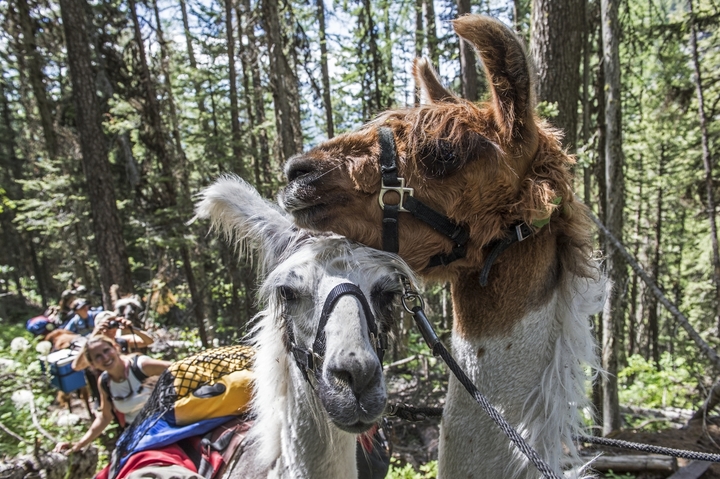 Horseback Riding
Saddling up in Montana is an essential part of the western experience. Let our guides take you out for a few hours on a flat creekside trail or a day-long journey into the mountains. A guided horseback trail ride allows you to experience Glacier Country's gorgeous landscape from a traditionally western vantage point. Go with the guide from Cheff Ranch & Legacy Outfitters in Charlo or Hood's Western Adventures in Alberton.
Blackfeet Cultural Tours
Experience the history, culture and way of life of the Blackfeet Nation in Montana on a Tribal Traditional Stories Workshop Hike with Iron Shield Creative. Hike the public lands around Montana and hear the cultural historic stories of the landscape told by tribal members. Choose from a variety of day-hike workshops, all based around indigenous stories.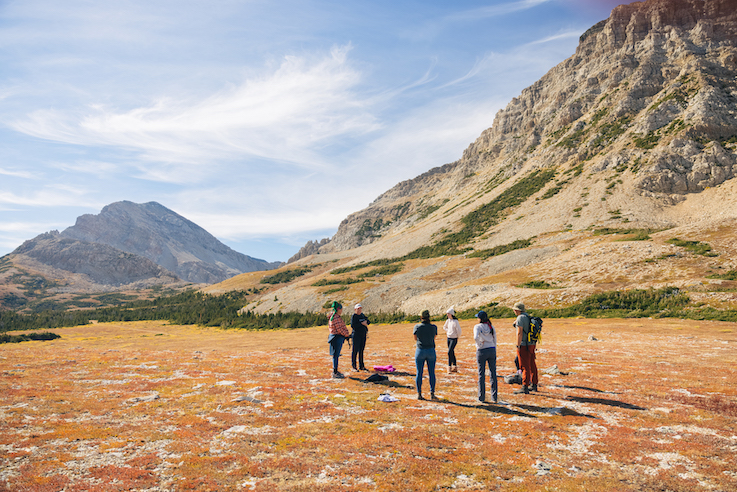 Birding
Montana is for the birds, with more than 250 species of our winged friends calling this place home. Make the most of this birder's paradise on a guided birding adventure, and spot some of our smallest and most elusive inhabitants. Glacier Birding Adventures is ready to take you to any of the best locations and bird refuges in the region.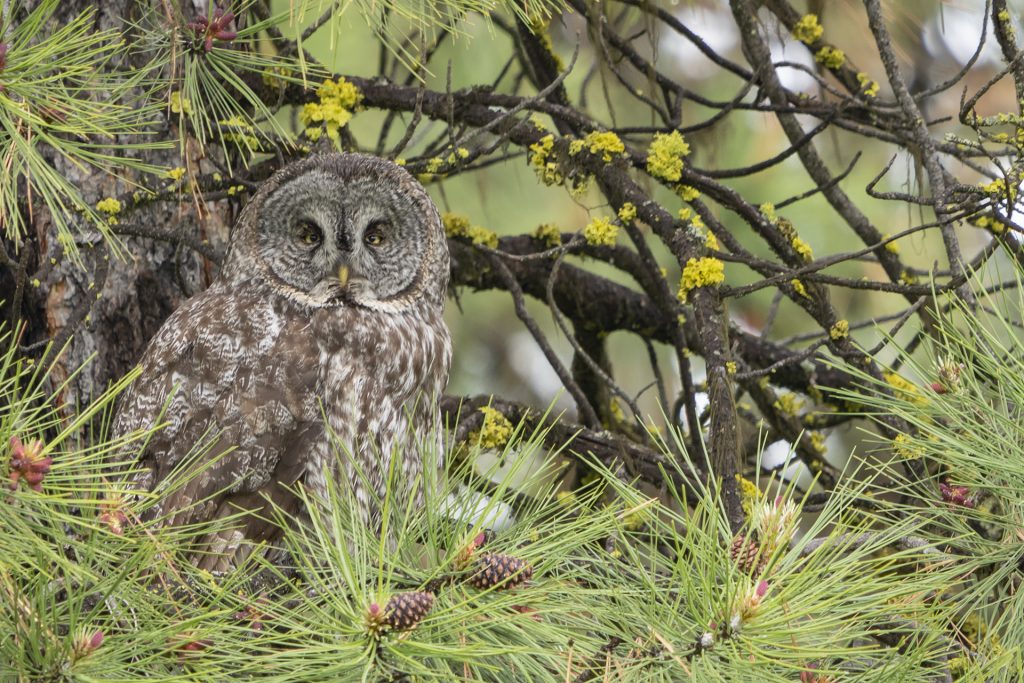 Bob Marshall Wilderness Trips
In Montana, when we want to really go remote, we head to a little place we like to call "The Bob." The Bob Marshall Wilderness Complex is the third-largest wilderness area in the lower 48 and on the traditional lands of the Blackfeet, Salish and Kootenai tribes. A guided backcountry pack trip can last from just a few days to over a week. A string of pack mules carries your gear and your guides set up camp at high-mountain campsites and prepare meals while you enjoy the incredible wilderness scenery. For an unforgettable backcountry experience, go with a guide at Dropstone Outfitting out of Choteau, Mills Wilderness Adventures out of Augusta or Rich Ranch out of Seeley Lake.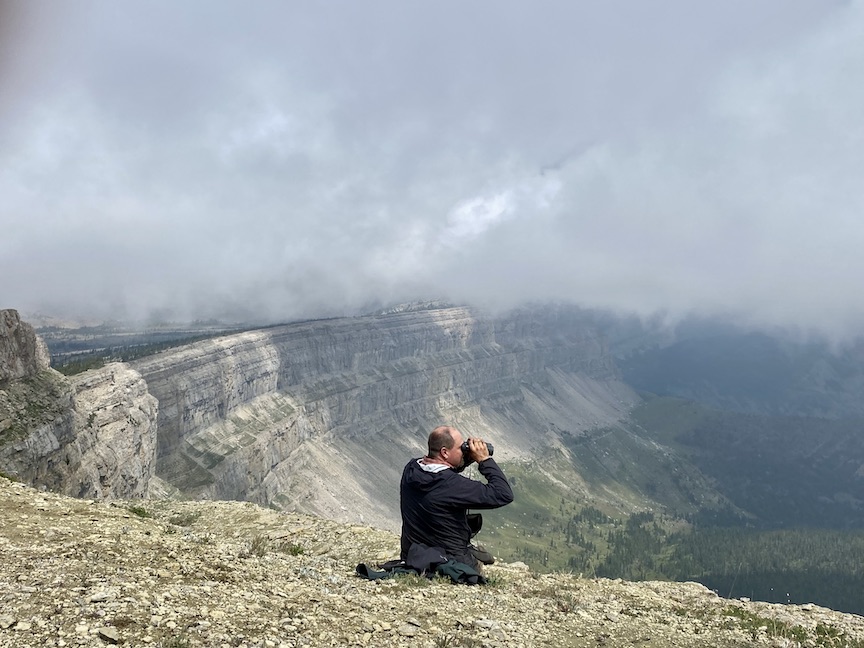 Hiking/Backpacking
Lace up your hiking boots for some good, old-fashioned hiking—one of the easiest ways to explore Western Montana. A local guide can take you to an off-the-beaten-path hiking spot on a daylong or multi-day hike. Bitterroot Backpacking can show you the way around the Bitterroot National Forest and Whitefish Outfitters can guide you through the Flathead National Forest.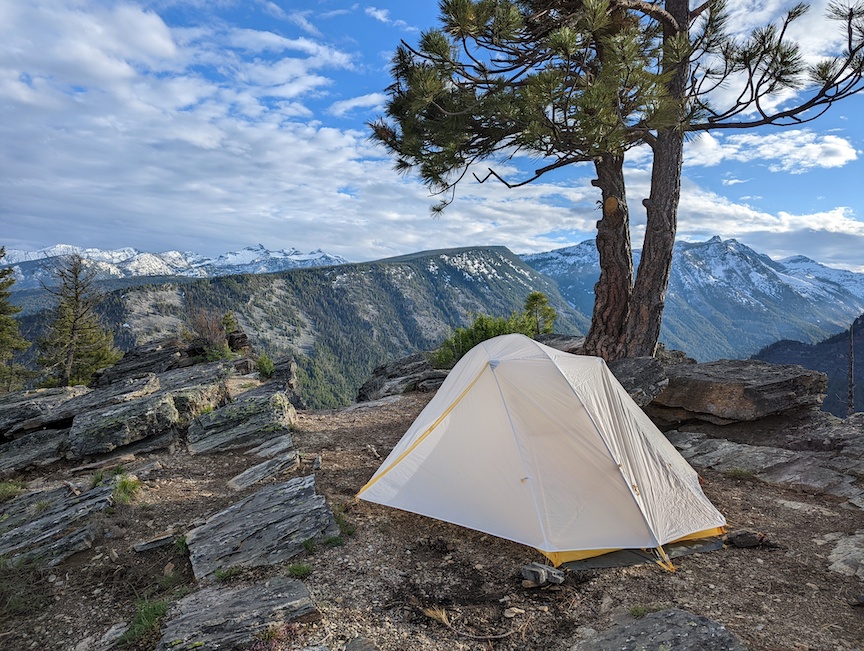 Whitewater Rafting
Western Montana is ideal for a wild whitewater adventure, and the Alberton Gorge outside Missoula is a prime whitewater destination. Plus, there are plenty of flat-water stretches to float, fish and soak up the scenery. For an epic whitewater trip on the Alberton Gorge with a seasoned guide, try Zoo Town Surfers, Adventure Missoula or Montana River Guides.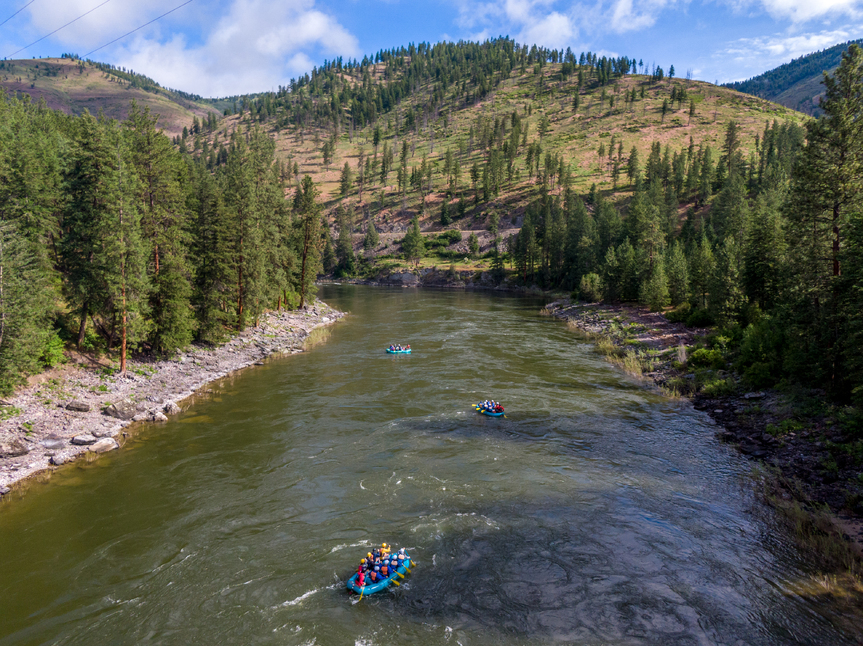 Rock Climbing
With dramatic rock faces, rugged crags, crack climbing and bouldering playgrounds, Western Montana offers some of the best single- and multi-pitch destinations in the country. So climb on and conquer the crux with the help of an experienced guide. These climbing-obsessed experts have all the right gear and knowhow, no matter your experience level. Both Rock Climb Montana and The Mountain Guides Montana can help you get on the rock in northwest Montana.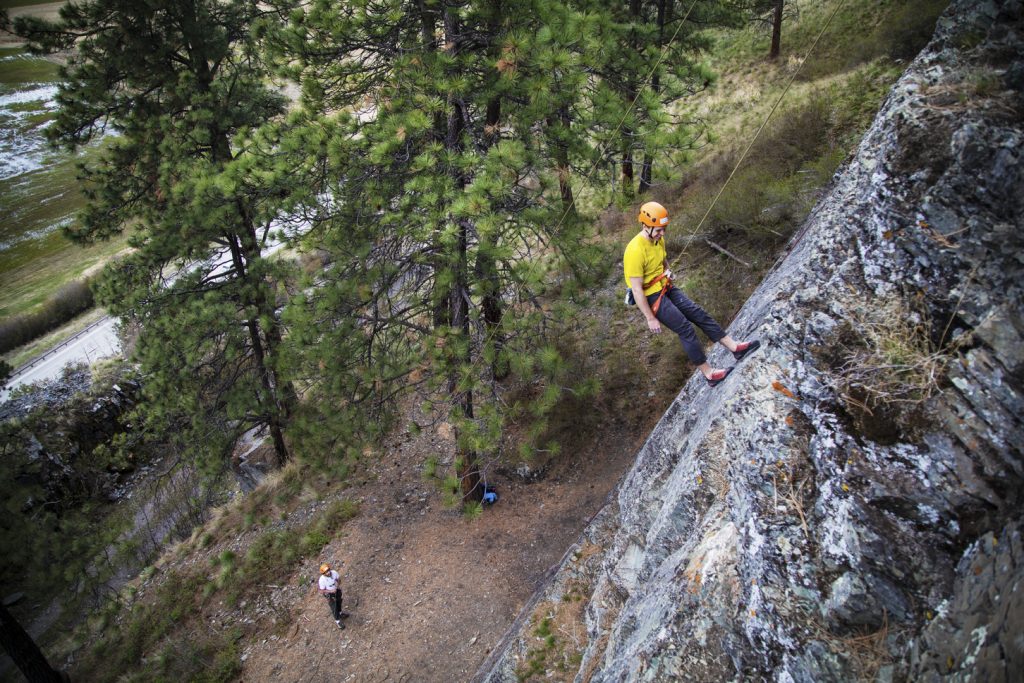 Fishing
Famous for fly-fishing, Western Montana has some of the most pristine, undisturbed waters nature has to offer. Our rivers, lakes and blue-ribbon trout streams make for the angling experience of a lifetime. Plus, we have some of the most experienced, professional and friendly fishing guides and outfitters around. Fish the Kootenai River with Kootenai Angler, the Bitterroot River with Bitterroot Fly Company, the Clark Fork River with Missoulian Angler and the Blackfoot River with Blackfoot River Outfitters.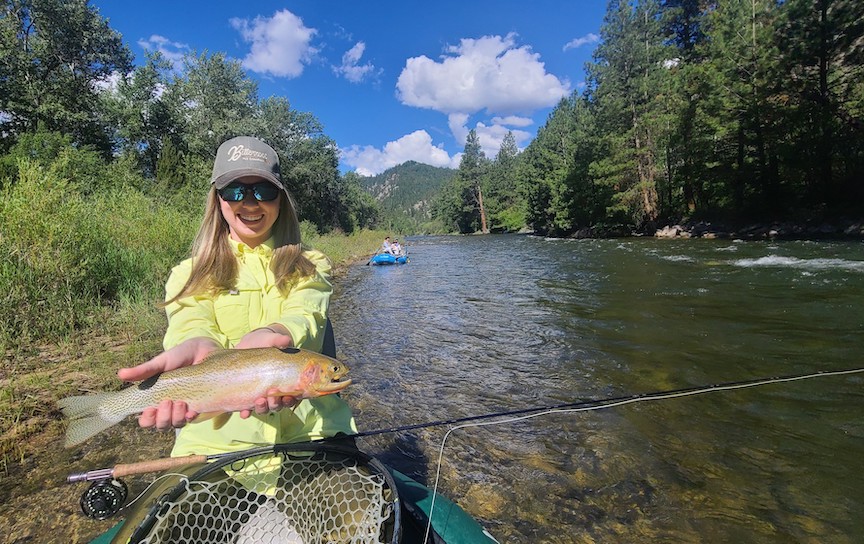 Please note: We ask that all our visitors and residents Recreate Responsibly by being mindful of the following: know before you go; plan ahead; play it safe; leave no trace; tread lightly and build an inclusive outdoors. Travel responsibly by reviewing Western Montana's COVID-19 information and guidelines at SafetyFirstMT.com.
June 20, 2022
Related: American Indian, Birding, Blackfeet Indian Reservation, Blackfeet Nation, Boating, Fishing, Hiking, Horseback Riding, Missoula, Montana, Outdoor Fun, Rock Climbing, Summer Fun, Vacation, Water Fun