Hiking in Western Montana is just about the easiest way to experience some of our most exquisite landscapes, and guided hikes can make it even easier and more rewarding, especially when you're setting out on a multiday backpacking adventure. Hiking guides in Western Montana are outdoor lovers through and through and can not only offer gear and expertise, but peace of mind, too. They make great hiking partners as well, offering knowledge about Montana's flora and fauna, as well as the history and geography of the landscape, along the way. So whether you're looking for a nature walk, a daytime ramble in the woods, a steep climb to bag a peak, or a remote backcountry experience with everything taken care of for you (like meals and camp setup), our guides are here to show you the way and teach Leave No Trace and Recreate Responsibly principles while they're at it.
Bitterroot Backpacking
Choose your own adventure from an array of guided hiking, backpacking and packrafting trips from Bitterroot Backpacking, including day hikes and multiday hikes in the Selway-Bitterroot Wilderness, Glacier National Park and beyond. Your guides provide ultralight gear rentals, set up the tents, and cook and clean up. You may even be able to bring your well-behaved dog along for the trek with advance approval.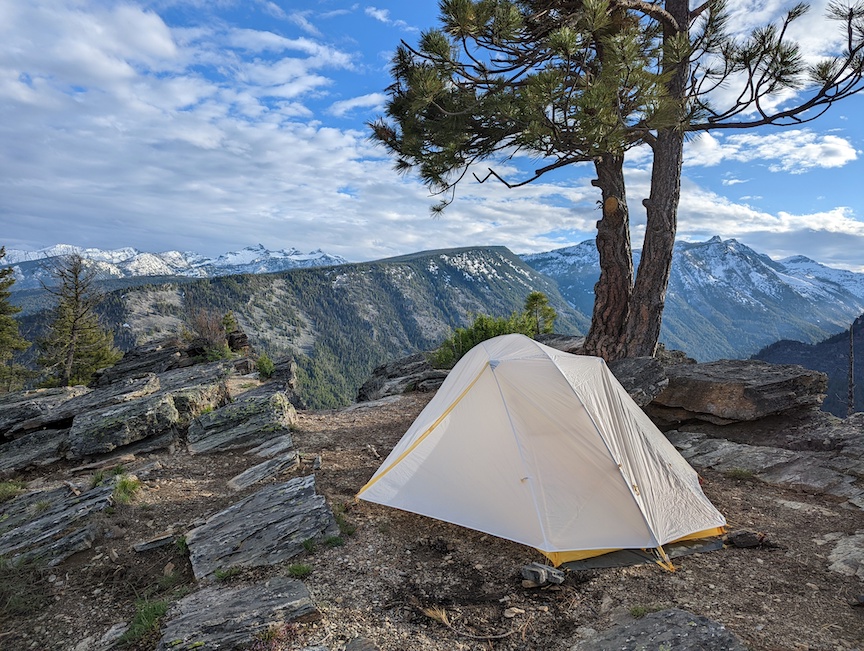 Friends of the Scotchman Peaks Wilderness
Enjoy a free—summer or winter—guided day hike with Friends of the Scotchman Peaks Wilderness and explore this scenic, 88,000-acre roadless area along the Montana-Idaho border. Hikes are available for all abilities, from easy family treks to off-trail bushwhacking adventures. Be sure to sign up early, as spots fill up fast.
Lee Metcalf National Wildlife Refuge
Every third Saturday of the month from 10 a.m. to noon you have the opportunity to join an easy and free nature walk at Lee Metcalf National Wildlife Refuge led by refuge staff and Audubon members to discover and identify birds and other wildlife in this beautiful and tranquil Bitterroot Valley destination. The refuge provides loaner binoculars, guidebooks and spotting scopes.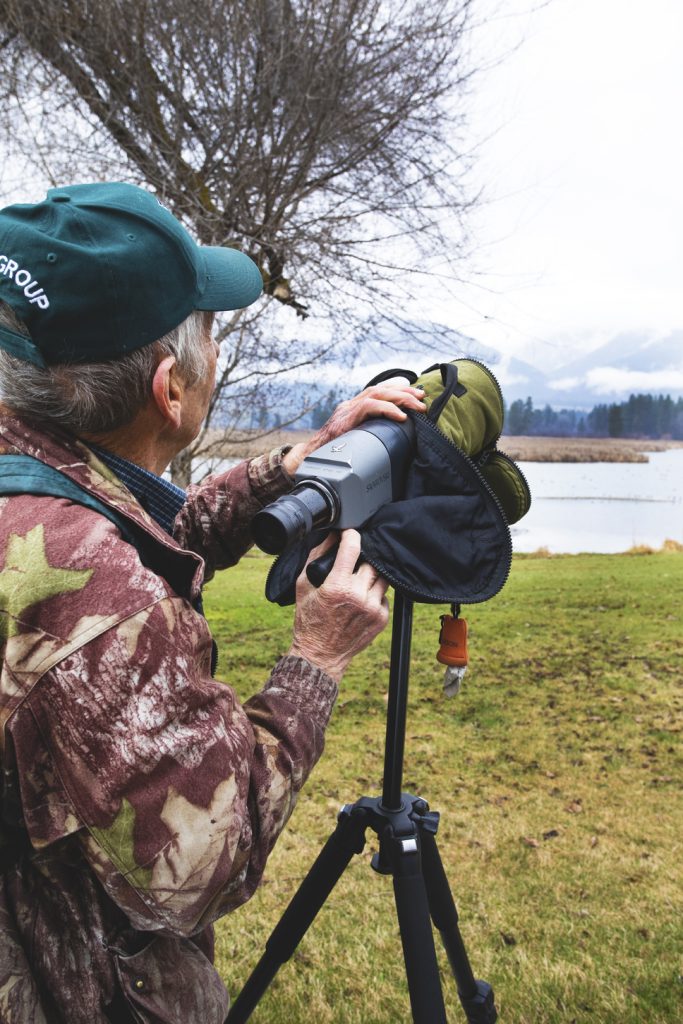 Dropstone Outfitting
Come explore the Bob Marshall Wilderness—the third-largest wilderness area in the continental U.S.—on a guided day hike or stock-supported backpacking trip with Dropstone Outfitting. Climb peaks, hike to a waterfall or the Chinese Wall, experience wilderness yoga, or trek to a scenic alpine lake, all while taking in breathtaking views of one of the most beautiful, untouched landscapes in the world.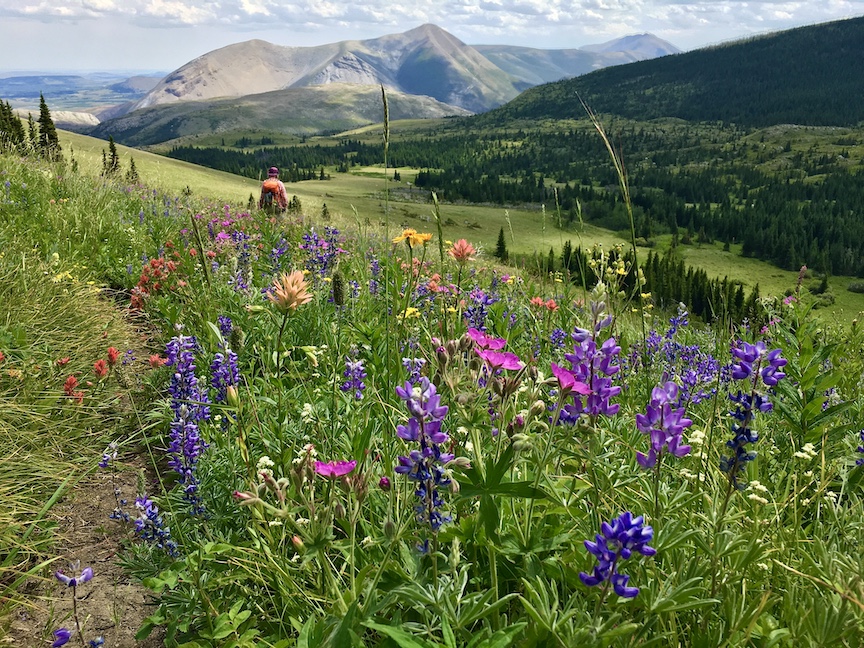 Whitefish Outfitters
Take a quiet, peaceful hike in the Flathead National Forest with Whitefish Outfitters, who will provide their trekking expertise and knowledge of the area, as well as lunch and door-to-door transportation. When winter rolls around, book a guided snowshoe trek of Glacier National Park and experience one of Western Montana's most enchanting winter wonderlands.
Swan Mountain Llama Trekking
Take a trek with the "Camels of the Clouds." Swan Mountain Llama Trekking offers an array of llama pack trips with all experience levels in mind, including treks that take a few hours and some that last for multiple days—either way, a friendly and fun llama carries your gear for you. "Wine and cheese" treks and llama packing clinics are also available, or you can customize your own Montana llama pack trip.
Glacier Guides
Choose from various day hikes—including family-friendly treks—in Glacier National Park with Glacier Guides. Explore the Highline Trail, Virginia Falls, Piegan Pass, Iceberg Lake, Firebrand Pass and more—they've got a hike for every day of the week, and you can also inquire about private day hikes. Book early—these hikes sell out fast.
Iron Shield Creative
Learn about the history of the American Indians in Montana on a Tribal Traditional Stories Workshop with Iron Shield Creative. Hike Blackfeet Reservation land outside Glacier National Park, and hear the cultural historic stories of the landscapes, told by tribal members. Choose from a variety of day-hike workshops, all based around indigenous stories and our natural world.
Glacier Institute
Explore Glacier National Park with a guide from Glacier Institute who is friendly, fun and knowledgeable about the park's ecology. Take your pick from multiple day-hike options—including Avalanche Lake, Going-to-the-Sun Road, Many Glacier, Hidden Lake Overlook and more. If you're looking for a longer trek, Glacier Institute also offers a couple of 6-day hikes, including a mid-September hike, which provides a chance to experience the serenity of the park just after peak visitation ends.
Travel Montana
Embark on a five-day guided hiking vacation in Glacier National Park with Travel Montana. Touted as a trip "for hikers, by hikers," Travel Montana guides are extremely knowledgeable about the park's flora, fauna and geography. The trip also includes a visit to the destination town of Whitefish, as well as a chairlift ride up Whitefish Mountain and a rafting trip on the beautiful Middle Fork of the Flathead River.
Glacier-Two Medicine Alliance
Join Glacier-Two Medicine Alliance, a grassroots conservation organization, on a free, guided day hike, leaving from East Glacier Park. They also offer various walks, like wildflower walks and art and photography walks. Check their events calendar for a list of options, and explore the area with some of Western Montana's most spirited outdoor lovers, committed to protecting the land.
Ranger-Led Hikes – Glacier National Park
Take a good, old-fashioned, ranger-led hike or walk in Glacier National Park. Learn about the park's natural and cultural history as well as the flora and fauna you'll see along the way. Trips vary in length from 2 to 10 miles and topics and vistas vary depending on location—including Lake McDonald, St. Mary Valley, Many Glacier Valley and Two Medicine Valley.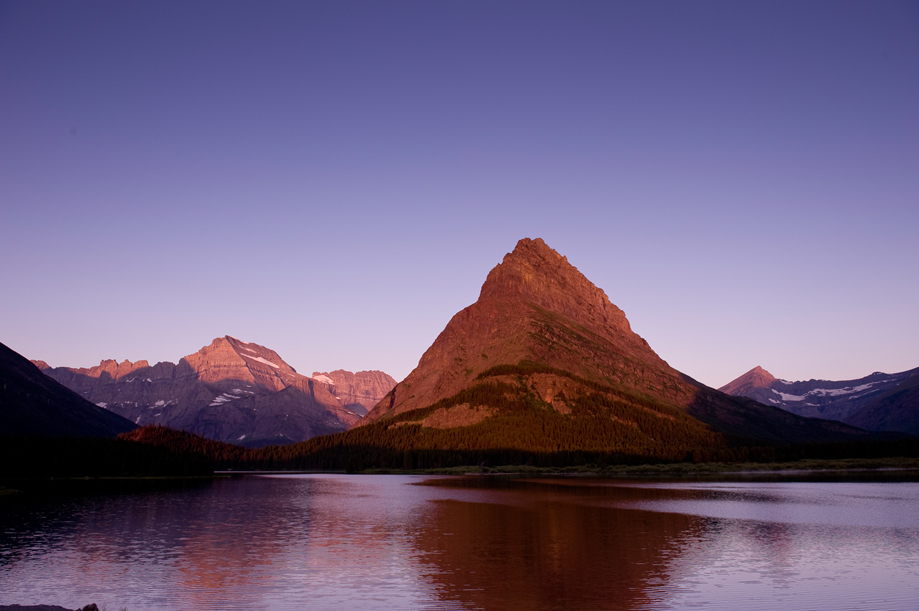 Glacier Adventure Guides
Set out with Glacier Adventure Guides on a private, multiday guided hiking or backpacking trip in the Flathead or Kootenai National Forest, camping in gorgeous spots, cooling off in high alpine lakes, and stopping along the trail to pick huckleberries, watch wildlife and identify wildflowers. Day trips to Webb and McGuire lookout towers are also available, or stay closer to Columbia Falls and book a day hike on Columbia Mountain or Glacier View Mountain.
Please note: We ask that all our visitors and residents Recreate Responsibly by being mindful of the following: know before you go; plan ahead; play it safe; leave no trace; tread lightly; and help build an inclusive outdoors.
May 8, 2023
Related: American Indian, Birding, Bitterroot Valley, Blackfeet Indian Reservation, East Glacier Park, Glacier National Park, Hiking, Montana, Outdoor Fun, Outfitters, Stevensville, Summer Fun, Vacation, Whitefish, Wildlife