With national parks more popular than ever and things still a bit out of the ordinary, please plan ahead and travel responsibly with up-to-date and accurate travel information. Here's what you need to keep in mind when traveling in and around Glacier National Park this year.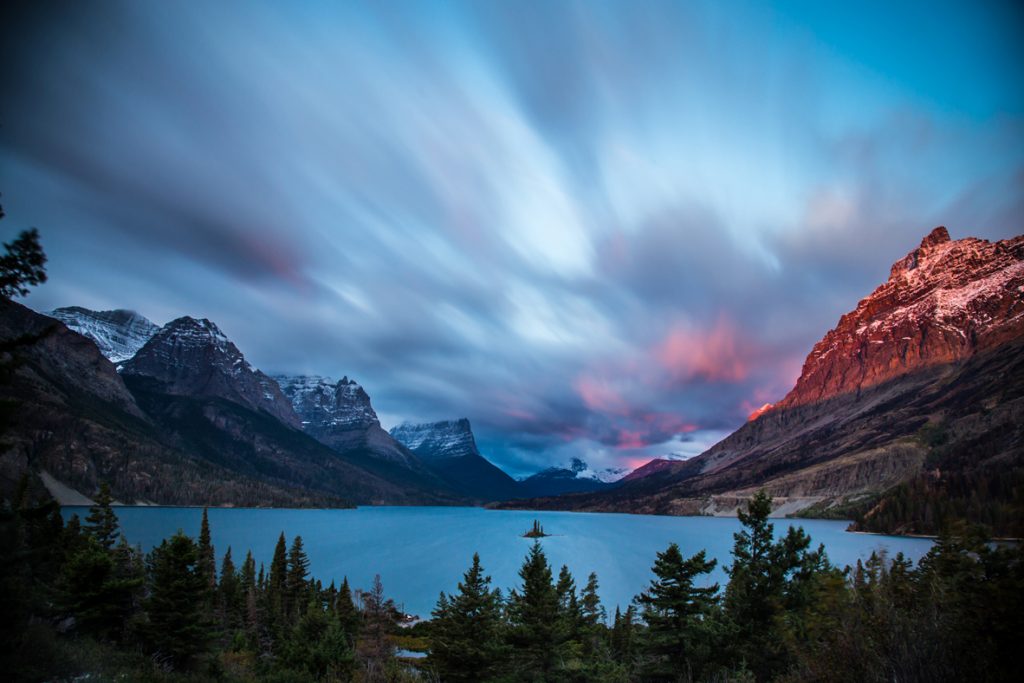 Going-to-the-Sun Road Ticketed Entry System
To help ease traffic congestion and enhance visitor experience, Glacier National Park has instituted an online ticketed reservation system for park entry at the West Glacier, St. Mary and Camas Road entrances between 6 a.m. and 5 p.m. from May 28 to September 6, 2021. Entering the road from any of these routes will require two things: a Park Pass PLUS a $2.00 Entry Reservation Ticket (which MUST be purchased online in advance) or a reservation for lodging, campground, or service (boat ride, bus tour, horseback ride, guided hike) along the Going-to-the-Sun Road for the same date you plan to enter the park. An Entry Reservation Ticket allows access into the park for seven days and can be purchased up to 60 days in advance. Additional tickets are released two days in advance. Find more information here and watch this helpful video.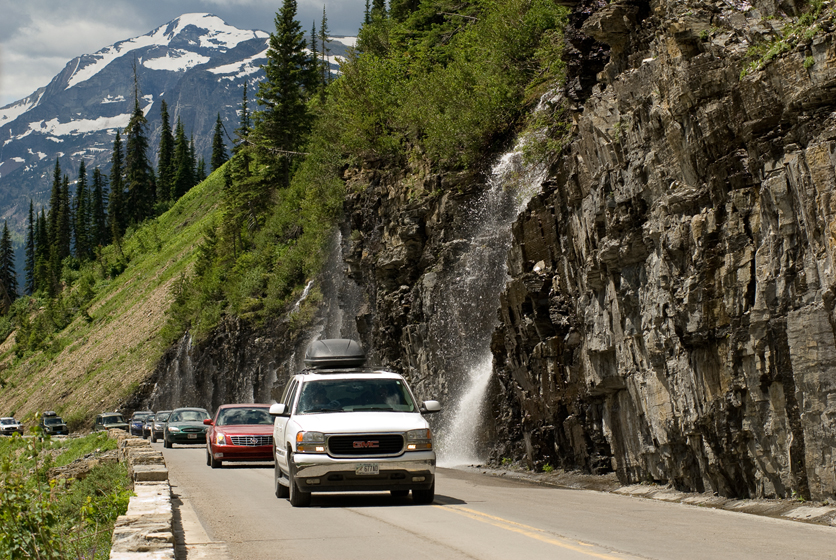 Glacier National Park Area Road Construction
OUTSIDE THE PARK: U.S. Highway 2 along the southern boundary of the park will see extensive road work between the town of Hungry Horse and Stanton Creek. Expect traffic delays of up to 45 minutes in some sections. The section of U.S. Highway 89 immediately east and south of St. Mary will also be under construction this summer. Expect traffic delays here as well.
INSIDE THE PARK: Many Glacier Road will experience extensive road construction this year. The section from Babb to the Park Boundary and the section from the Park Entrance Station to the Many Glacier Hotel will be under reconstruction. Expect delays of up to 40 minutes and adjust your estimated travel time accordingly. During periods of heavy visitation, traffic may be stopped at Babb and entrance to the park may be held until traffic or parking congestion has cleared. The Many Glacier Valley will be closed to all access until May 28, 2021, and will close for the season on September 17.
Park road reconstruction will also extend for approximately 5.25 miles up Camas Road, beginning just past the Apgar Visitor Center. Find more information on all road construction projects in and just outside of the park here.
Shuttles, Buses and Boat Tours
Glacier National Park Red Bus Tours, Sun Tours and Glacier Park Boat Company will likely be operating this year, but at a reduced capacity.
Glacier National Park shuttle buses will run July 1 (or when the Going-to-the-Sun Road opens) through Labor Day weekend, but also at a reduced capacity and with a reduced number of stops. Please note, everyone over the age of 2 will need a validated Ticket-to-Ride the shuttle this year. Tickets can be reserved online at Recreation.gov. About 75% of tickets will be released June 1 at 8 a.m. MDT, for the entire shuttle season, and the remaining tickets will be released two days ahead of time on a rolling window. The Ticket-to-Ride will be valid for the reservation day, and selected times, only. Reservations cost $1, per ticket. Visitors may reserve a maximum of 10 tickets per transaction. Get more information about the Glacier National Park shuttle bus "Ticket-to-Ride" here.
If you take one of these tours or shuttles, you do not need a Going-to-the-Sun Reservation Ticket for the day of your ticketed service, but a park entrance pass is still required. Please plan ahead in terms of arrangements and ticketing, and have an alternate plan in place.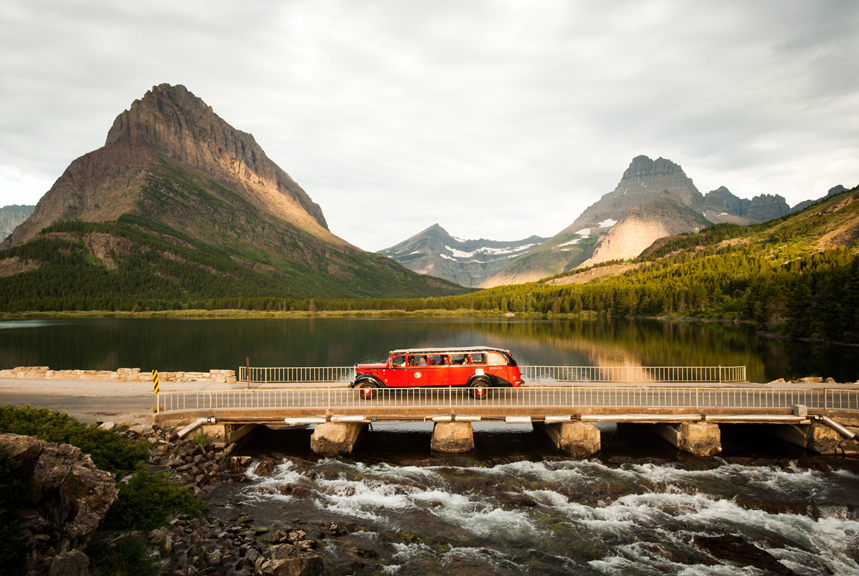 Day Trips
The Glacier Institute has created a Going-to-the-Sun Road Day Program that will shuttle people into the park on buses from Columbia Falls for an educational hike and hands-on, in-depth view of what makes Glacier National Park part of one of the world's most critically important ecosystems. Passengers will not need a Going-to-the-Sun Road Entry Reservation Ticket if they're entering the park with this program. However, a Glacier National Park Pass will still be required, and can be purchased at recreation.gov prior to arrival. Four different trip options are being offered: One of the trips involves driving the entirety of the Going-to-the-Sun Road while stopping at iconic sites and taking very short hikes (hiking distance totaling 1 mile). The other options take travelers to Hidden Lake Overlook, the Highline Trail and Avalanche Lake (hiking distances ranging from 3 to 8 miles). Registration is open; trips will run July 1 to Sep. 30, 2021. Learn more and reserve your spot here.
Rental Cars + Lodging
There is a shortage of rental cars this season, so be sure to make advance reservations. If a rental car is a necessary factor in your vacation, we recommend you secure a car first, before lodging or flights. It's extremely unlikely you'll be able to pick up a car last minute. Although Uber and Lyft are available in the surrounding area on a limited basis, it may not be practical to use either mode to access Glacier National Park. If you are planning on visiting during the peak summer season, plan ahead for lodging as well—accommodations are filling up fast.
COVID-19
Glacier National Park continues to modify operations as the COVID-19 pandemic continues. Visitors who are not fully vaccinated must wear face masks indoors and in crowded outdoor spaces. Park staffing capabilities are limited due to the pandemic, so please be respectful and patient.
Things to Do Outside the Park
While Glacier National Park offers plenty of sought-after exploration and adventure, the allure extends beyond the park into Western Montana's Glacier Country. You'll find access to the world-class recreation the region is known for, as well as arts and culture, dining, breweries and distilleries, farmers markets and family fun. It's good to have an alternate plan in place in one of the communities outside the park in the event that the park is congested.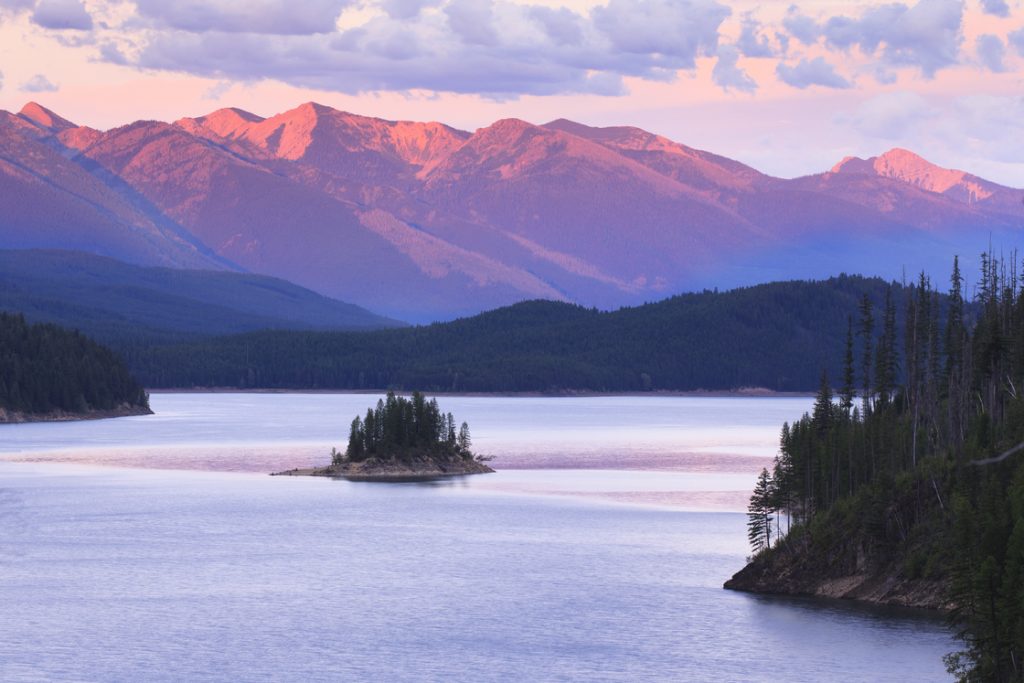 Recreate Responsibly
It's vital that we all do our part to recreate responsibly in Glacier National Park. Here's how to stay safe and be a respectful traveler while enjoying our great outdoors and fresh mountain air:
Know before you go.
Plan ahead.
Play it safe.
Explore mindfully
Leave no trace.
Prevent wildland fires.
Prevent aquatic invasive species.
Respect federal mask requirements.
Be wildlife wise.
Be part of an inclusive outdoors.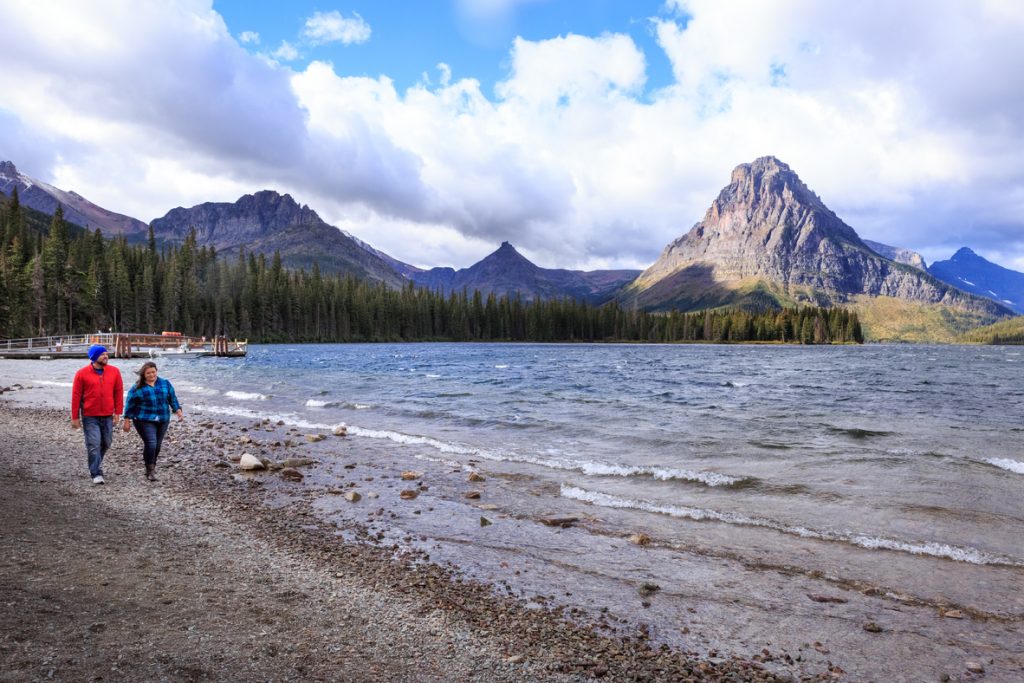 Please note: We ask that all our visitors and residents recreate responsibly by being mindful of the following: practice physical distancing; know before you go; plan ahead; play it safe; leave no trace and build an inclusive outdoors. Take the Tourism Pledge to travel responsibly in Glacier Country.
Updated 7/6/2021.
May 3, 2021
Related: COVID-19, Glacier National Park, GNP Surrounding Area, Montana, Recreate Responsibly, Vacation