A surprising fact about Western Montana is that it's a culinary hot spot. Some of the best chefs live here thanks to our slower-paced way of life plus a natural landscape and regional produce that feed creativity and inspire new dishes. Both local and renowned chefs have embraced a cornerstone of America's food scene—the food truck. These chefs are cooking food they love while putting new spins on old classics. Glacier Country's food truck scene is hopping—come and taste for yourself.
Missoula
Missoula is one of the hippest spots in Western Montana, so it's only natural that it's a food truck mecca. Some food trucks are an extension of local restaurants, like The Empanada Joint. The owner is from Argentina and shares flavors inspired by her homeland, with a twist. Gluten-free and vegan options are available—try the beet and goat cheese empanada; it's delicious! Two food trucks sharing their favorite Arabic dishes are Ragheef, which specializes in Manakeesh, an Arabic flatbread that can have a variety of toppings, and Kamoon, which cooks falafel and kebabs; both can typically be found in the parking lot of Imagine Nation Brewing. One great thing about a food truck is that the menu can be smaller, allowing chefs to excel in cooking what they love. Sonny's Original has perfected cheesesteak sandwiches and is a favorite among locals, Pizzeria Gina focuses on mouthwatering pie creations and M-80 Chicken brings flavorful chicken to a new level in chicken sandwiches and popcorn chicken. Find your next favorite meal easily with the Food Truck Locator Missoula instagram account, for daily updates on locations and hours of Missoula food trucks.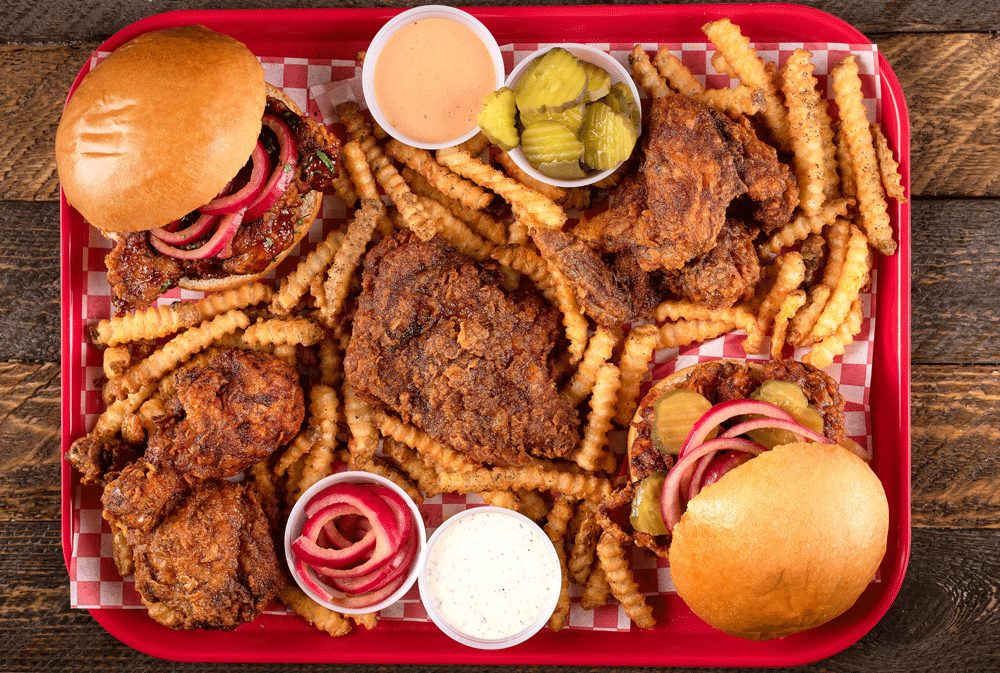 Other Food Trucks in Missoula:
Kalispell
A great thing about food trucks is that they bring diversity and can serve up ethnic dishes otherwise not found in the area. Piroshki Palace is doing just that, dishing up Eastern European "filled buns." Delight your palate with a savory bun stuffed with beef and sauerkraut or opt to keep it sweet with a huckleberry jam bun. The House of S&M puts a twist on Mexican cuisine, with breakfast burritos and tacos for lunch. Outside Kalispell Brewing Company, try a flatbread sandwich or burger from local-favorite Handle Brews, and pair it with your favorite craft beer. KnucklHed BBQ keeps it fresh with a new menu daily, but no matter the day you can expect creative BBQ combinations. Find happiness when you find Mountain Berry Bowl and taste one of their gluten and dairy-free smoothie bowls.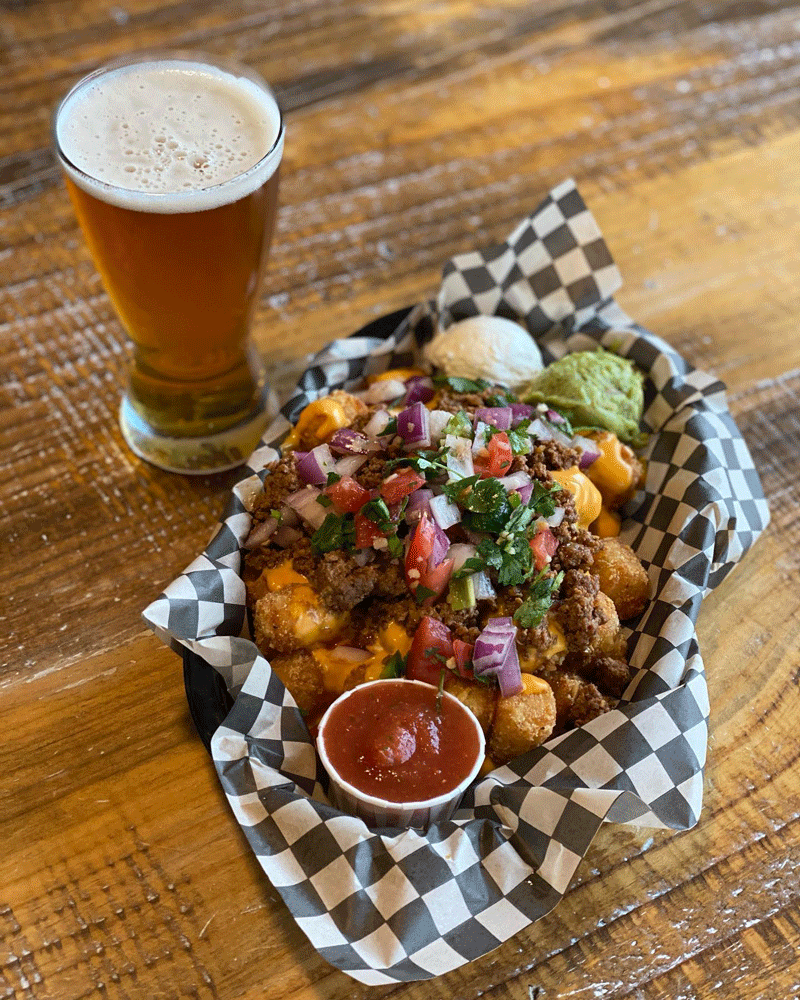 Whitefish
Whitefish is developing a robust food truck scene, and your inner foodie will be in paradise at the Whitefish Farmers Market where many of them congregate on Tuesday evenings in the summer. A local's favorite selling delectable bites is The Cuisine Machine; the owner/chef has been serving up great food for 18 years in the Flathead Valley. Try the Walleye Sandwich with Sweet Potato Fries. Would you believe us if we told you some of the best sushi in Whitefish can be found at a food truck? Try for yourself at Indah Sushi. When you're ready for dessert find the Sweet Peaks Ice Cream truck, a local ice cream maker with flavors that will keep you coming back for more. Or grab a sweet crepe at Amazing Crepes, with fillings like Nutella and banana or brie and raspberry.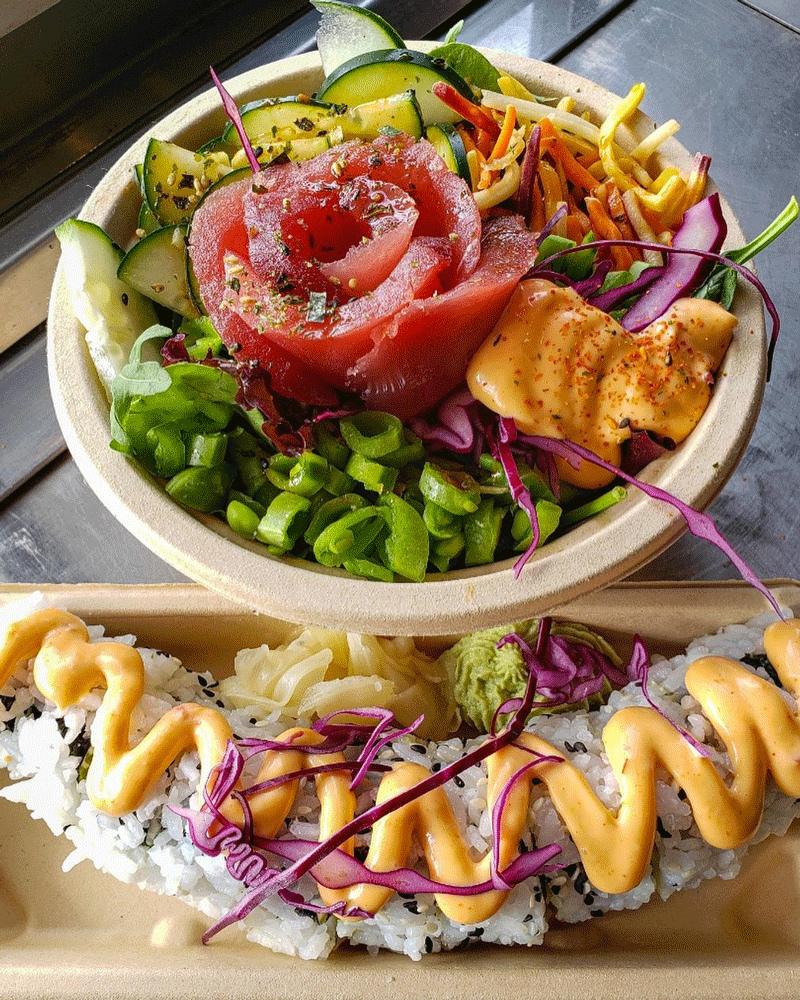 Other Food Trucks in Whitefish:
Hidden Gems
It's not uncommon to find food trucks partnering with local breweries, because what pairs better with a local craft brew than flavor-packed food creations? Nothing! That's exactly what you'll find at Big Sky Grub Truck, next to Blacksmith Brewery in Stevensville. Every Wednesday they offer a Mexican Menu and other days you'll find them in different locations serving their "Bacon Truck Menu," where bacon is the star. Another food truck/brewery partnership is The Messy Apron, serving classic cuisine in the backyard of Cut Bank Creek Brewery. From pizza to finger steaks and mac 'n cheese wedges, you'll be able to find a delicious accompaniment to your beer. During the summer in West Glacier, the Wandering Gringo Cafe brings Mexican food to the area with tacos, burritos, and quesadillas. Ready to see what the craze is with Wagyu beef? Stop by the Wagyu Wagon in Columbia Falls, where you can grab a burger or brat made with beef from the family's Montana ranch. In Florence, one food truck has taken it to the next level and is actually a food bus. At the Bitterroot Breakfast Bus you can grab breakfast and lunch to go, or, for a unique experience, dine on the bus.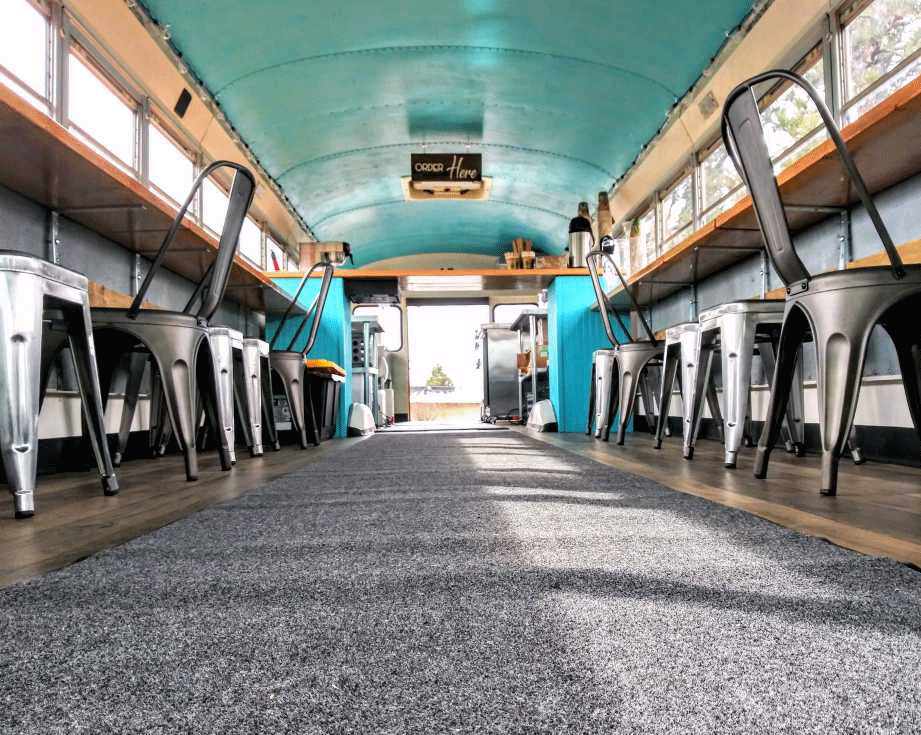 Please note: Social distancing is required to help reduce the spread of COVID-19. Thankfully, we've got plenty of space for social distancing activities and recreation in Western Montana. It's vital, however, to maintain a 6-foot distance from others, even outdoors. Please be mindful of our communities and small businesses, which have had to adapt to the change and may face limitations this year—always call ahead. We're all in this together. Take the Tourism Pledge to travel responsibly in Glacier Country.
April 12, 2021
Related: Columbia Falls, Cut Bank, Florence, Food, Kalispell, Missoula, Montana, Stevensville, West Glacier, Whitefish