There are 154 national forests in the United States, and Montana is home to 12 of them. Five of those cover ground in Glacier Country—Lolo, Bitterroot, Flathead, Kootenai and part of the Idaho Panhandle National Forests—and claim more than 8 million acres of national forestland comprised of some of the most pristine terrain in America. Dramatic mountain peaks and soft rolling foothills; lush and diverse woodlands; sparkling lakes and rivers; and remote wilderness areas make up these beloved forestlands, all a vital part of Montana's prized landscape. And thanks to the help of the U.S. Forest Service, and their efforts and partnerships with local organizations to conserve the land, we plan to keep it that way.
You can explore the rich history of our forests and the U.S. Forest Service's legacy at various events and attractions throughout Western Montana's Glacier Country.
EVENTS
A few of our charming small towns celebrate forest heritage with lively timber-sports events. The beautiful Bitterroot Valley creates a happy ruckus with Darby Logger Days in July, celebrating the skill and bravery of those who work in the time-honored tradition of logging with logging competitions and live music, plus plenty of family fun for your little lumberjacks. Missoula joins in on the festivities with Forestry Days at Fort Missoula every April with everything from logging competitions to antique sawmill and horse logging demonstrations. The community of Libby showcases its forest stewardship heritage every June at Libby Logger Days, with educational exhibits, displays and demonstrations reflecting the rich history of forest management over the last two centuries.
ATTRACTIONS
Big Pine
The largest known ponderosa pine tree in Montana and third-largest in the United States stands tall near Alberton, less than 5 miles off Interstate 90 at one end of the Big Pine Campground. Make sure to pay a visit to this almost 400-year-old giant.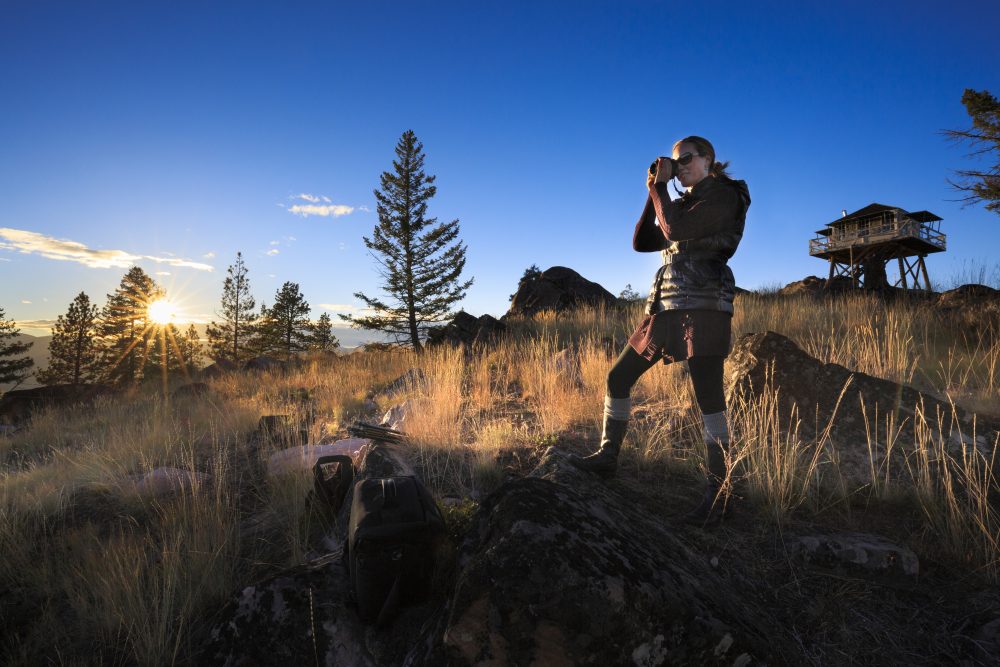 Forest Service Fire Lookout + Cabin Rentals
One of Western Montana's best-kept secrets is that our Forest Service cabins and fire lookout towers can be rented. Cabins range from mountaintop lookouts to historic log cabins alongside blue-ribbon trout streams. These rustic accommodations offer a fun and affordable Western Montana adventure.
Haugan Savenac Historic U.S. Forest Service Nursery
Overnight at this former forest service nursery, offering a visitor center as well as a bunkhouse, cookhouse and cottage available for rent in Haugan, 90 miles west of Missoula in the scenic Clark Fork Valley. Walk the interpretive trail, and explore displays, artifacts and memorials. Open Memorial Day through Labor Day.
Historical Museum at Fort Missoula
Explore Missoula County history at Fort Missoula, where you'll find a teepee burner—once plentiful in the Missoula Valley and used by sawmills to burn waste from milling operations. Also on display, the Forestry Area Sawmill, representing the portable sawmills once used throughout the region; Miller Creek Guard Station, once used to house "fire watchers" posted throughout the region after the devastating fires of 1910 destroyed 3 million acres of Western Montana forestland; and the Sliderock Lookout, a tower used in the 1930s to spot fires in Montana's vast landscape, similar to those still used today.
The Jack Saloon
Don't miss "The Best Bar in America," located on Graves Creek between Lolo and Lolo Hot Springs. The Jack—built from rough-hewn cedar logs by a local lumberjack legend—provides an authentic glimpse of Montana logging history. Enjoy the bar and grill, live music, cabin rentals and RV parking, and, most importantly, the history—loggers have etched and burned their names and sentiments into the wooden bar and timber walls for decades.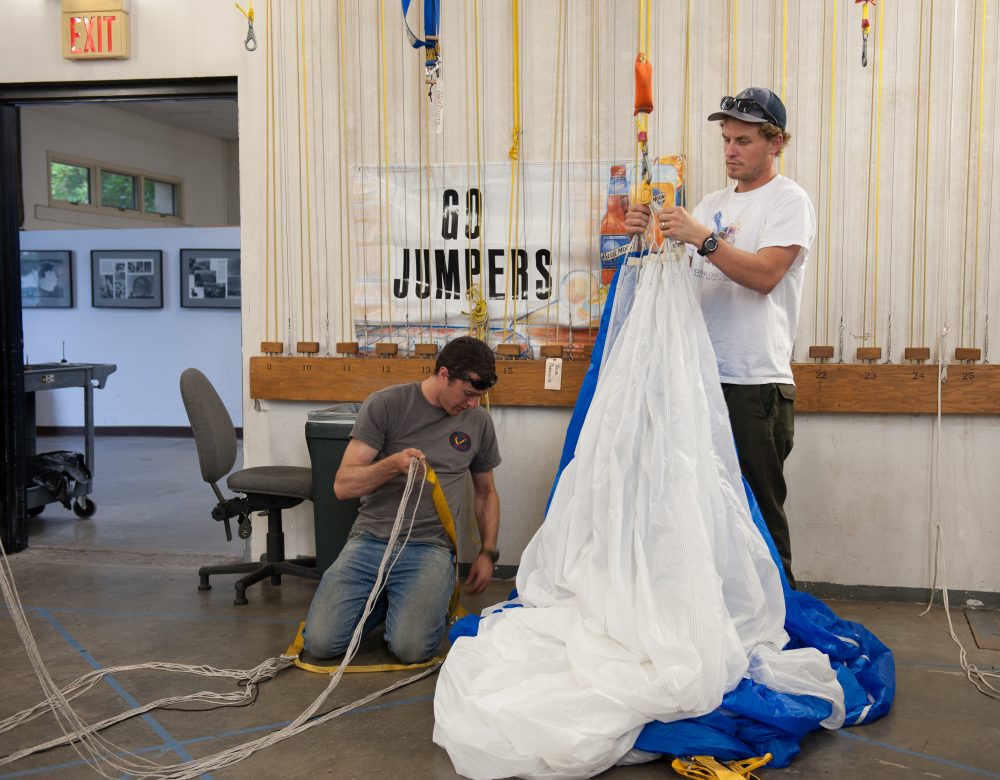 Missoula Smokejumper Visitor Center
One of the most popular visitor attractions in Missoula is a working smokejumper facility that educates folks on firefighting procedures, smokejumper history and fire-related information with murals, videos, a reconstructed lookout tower and exhibits of men and women fighting wildfire throughout history. Learn about jump gear, parachutes, cargo, training and aircraft. Tours last about 45 minutes. Open Memorial Day through Labor Day. Through the winter, tours are available by appointment.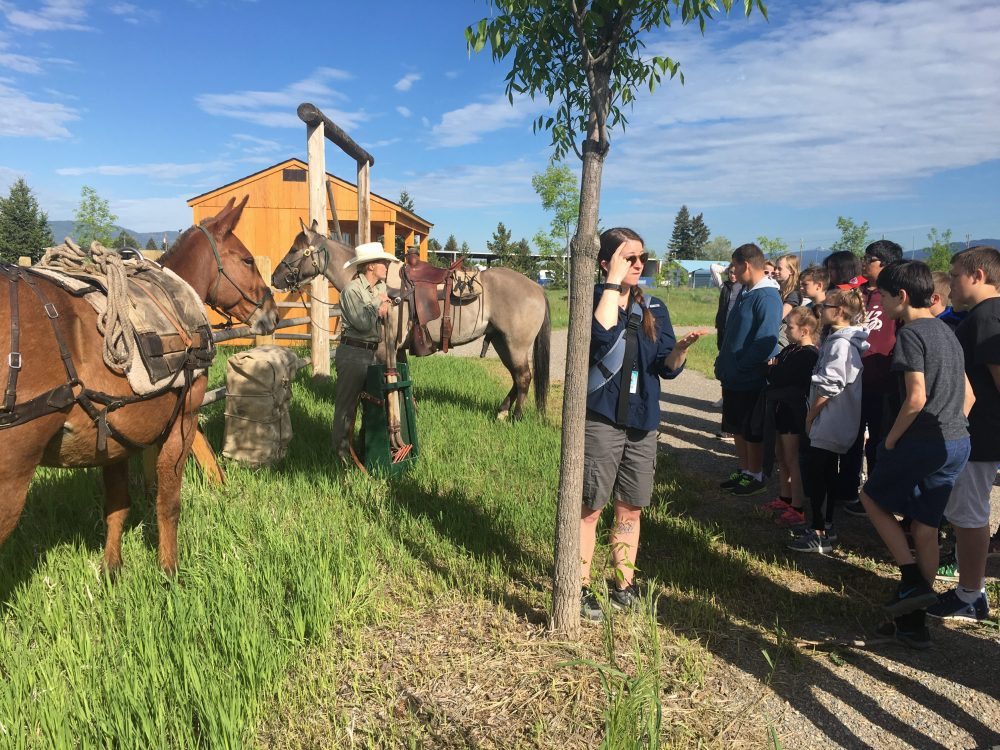 National Museum of Forest Service History
Learn about early efforts to protect America's forests, and discover heroes in conservation like Teddy Roosevelt and Gifford Pinchot—the first Chief of the U.S. Forest Service—the evolution of America's alpine ski areas, and the smokejumper/WWII paratrooper connection. The visitor center is a restored ranger cabin housing exhibits and a gift shop. On the museum grounds, walk the interpretive Forest Discovery Trail through a "Champion Grove," trees that share the DNA of similar groves around the nation and planted in honor of champions of the cause, and explore the pack corral and knot-tying station as well an L-4 Fire Lookout Tower replica. Open Memorial Day through Labor Day.
Ninemile Remount Depot and Historic Ranger Station
This Frenchtown Visitor Center offers a self-guided tour of the history of the place that provided experienced packer animals and firefighters and their animals to fight fires and help with backcountry work projects. Enjoy Cape Cod architecture, a pasture and a mountain landscape. Located on the Ninemile Ranger District campground near Frenchtown. In 1930 the Forest Service secured a lease of the Ninemile Property to set up a central depot to supply pack stock, to serve as a training base for packers and to standardize packing practices in the forests.
Seeley Lake Ranger District + Gus the Tree
Stop by this local visitor center and don't miss the world's largest larch tree. Near the western shore of Seeley Lake, a mile-long nature trail winds through the Gerard Grove to a 1,000-year-old western larch, locally known as Gus.
July 8, 2019
Related: Alberton, Darby, Events, Family Fun, Frenchtown, Haugan, Libby, Lolo, Missoula, Montana, Museums, Outdoor Fun, Seeley Lake, Summer Fun