We're always up for a celebration in Western Montana, and the 4th of July is no exception. Come celebrate Independence Day with small-town Americana vibes—think parades, fireworks, live music and more—in one of our charming communities.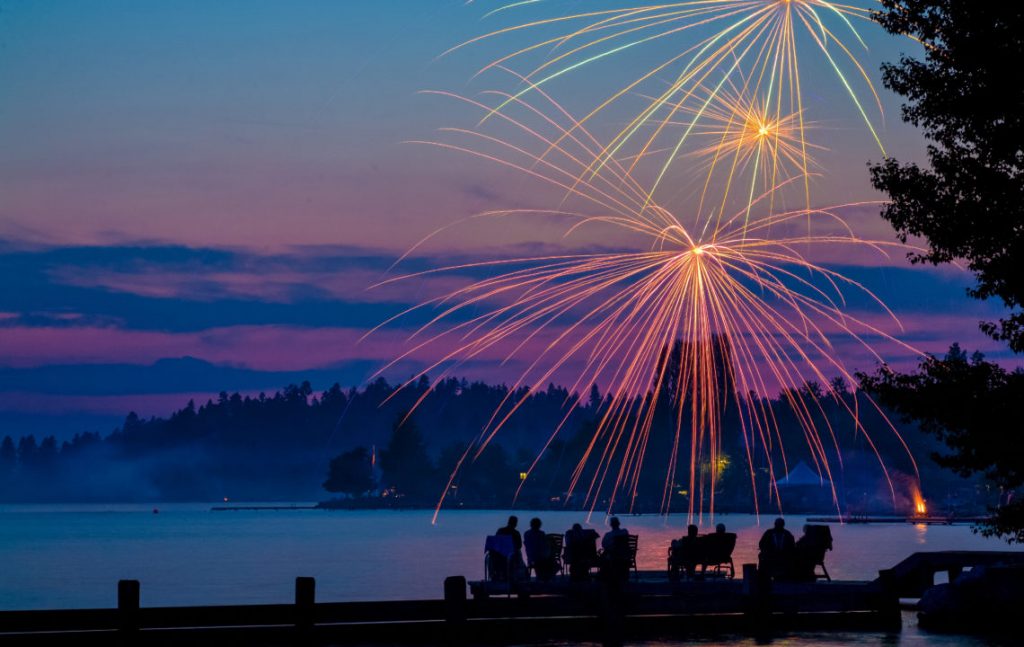 First and foremost:
Play it safe!
Please recreate responsibly! Although fireworks are legal in some parts of Glacier Country, they are not allowed inside some city limits and campgrounds. Additionally, fire restrictions may be in place restricting the use of fireworks (and campfires)—make sure to know beforehand. Please do note, however, that we advise against using fireworks yourself due to this high risk of starting wildland fires; Western Montana is particularly susceptible to wildland fires during the dry summer months. There are many safe ways to enjoy fireworks here. Our over-the-top fireworks shows are put on by professionals with the assistance of firefighters. If you do choose to set off your own fireworks in an area where it's permitted, please be responsible. When lighting fireworks, do so in a safe area, away from dry grasses, houses and other flammable materials. Have water nearby, and never light more than one at a time. Additionally, practice fire safety while camping—never leave a campfire unattended and always extinguish it completely. Again, be sure to follow any fire restrictions that may be in place.
Troy's Old Fashioned 4th of July
For over 100 years, Troy has thrown a traditional 4th of July celebration, drawing more than 6,000 people to this town of just 950 residents. This free, family-friendly event includes a fireworks display, car show, fun run, parade, vendors, a beer garden and more. Monday, July 4, Roosevelt Park.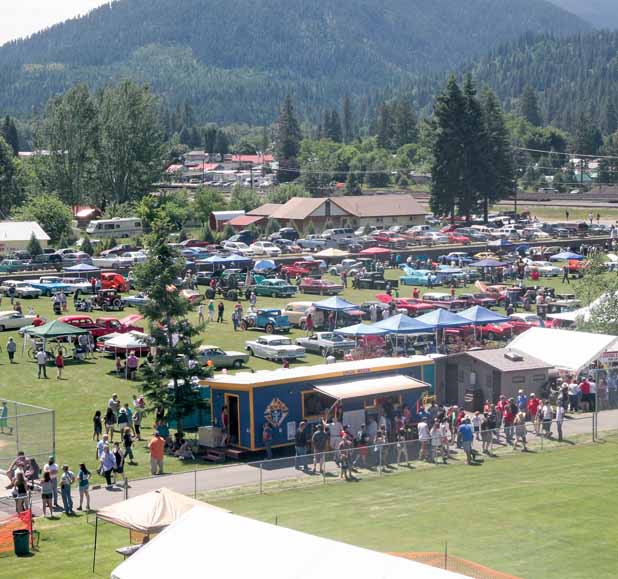 Arlee Espapqeyni Powwow Celebration
Every year, the Confederated Salish and Kootenai Tribes come together in a ceremonial and traditional gathering to follow in the footprints of their elders. Witness a pow wow with traditional dancing, singing and drumming. Thursday, June 30 – Monday July 4, Arlee.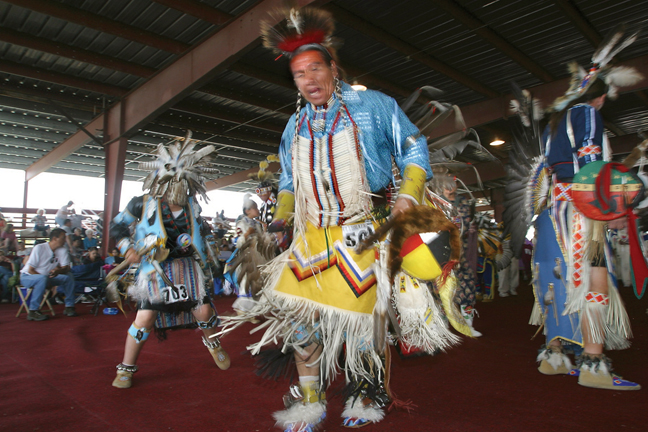 Bigfork 4th of July Parade
Bigfork really knows how to throw a party, and this one is a Flathead Valley favorite. The 4th of July Parade through Bigfork begins at noon, and the craftsmanship put into the parade floats is not to be missed. Monday, July 4.
Seeley Lake 4th of July
Seeley Lake starts their annual 4th of July celebration off with a pancake breakfast and events throughout the day include a pig roast, live music, a parade, fireworks, craft and food vendors, and more. Monday, July 4.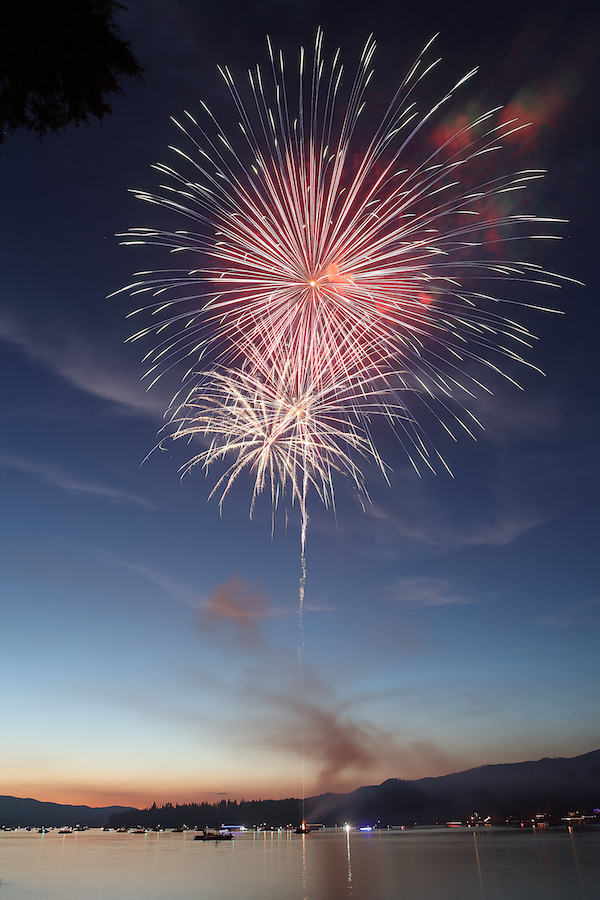 4th at the Fort Celebration
The Historical Museum at Fort Missoula's 4th at the Fort Celebration includes lives music, wagon rides, kids' games, food trucks, craft and food vendors, and much, much more. Monday, July 4.
Independence Day Celebration in Thompson Falls
Artists, musicians and street vendors come together at Ainsworth Park in Thompson Falls for the Independence Day Celebration, where families can enjoy kids' games, a bounce house, live music, vendors and a parade. Saturday, July 2.
Lakeside 4th of July Fireworks Show
The Lakeside 4th of July Fireworks Show is a signature summer event on Flathead Lake and an annual tradition. Lakeside comes alive with this unique show launched from a floating barge off the shore. Monday, July 4, Lakeside Harbor.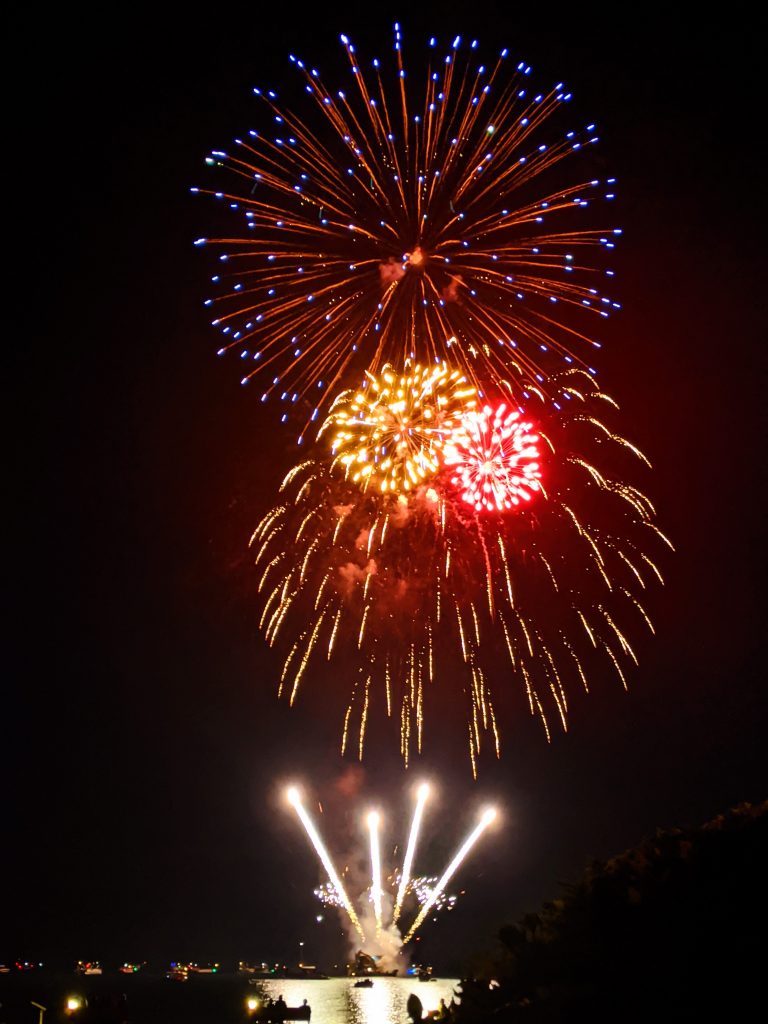 Polson Fireworks + Parade
Don't miss the annual fireworks show on Flathead Lake at Polson's Riverside Park, followed by the always lively downtown parade. Fireworks: Saturday, July 2. Parade: Monday, July 4.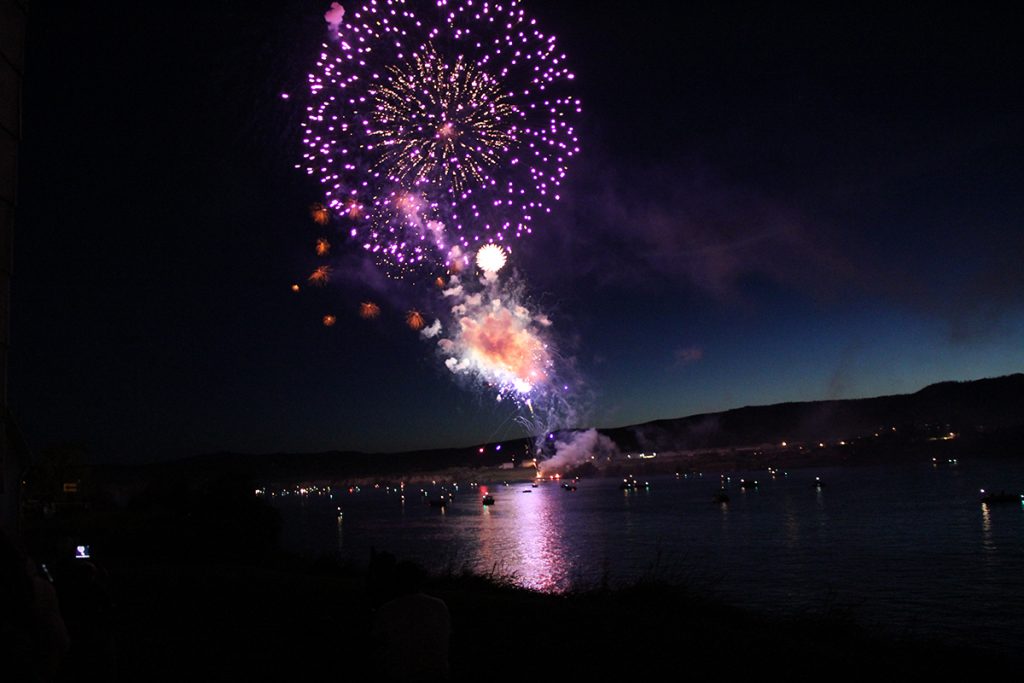 Please note: We ask that all our visitors and residents Recreate Responsibly by being mindful of the following: know before you go; plan ahead; play it safe; leave no trace; tread lightly and build an inclusive outdoors. Travel responsibly by reviewing Western Montana's COVID-19 information and guidelines at SafetyFirstMT.com.
June 6, 2022
Related: Arlee, Bigfork, Holidays, Lakeside, Missoula, Montana, Polson, Recreate Responsibly, Seeley Lake, Thompson Falls, Troy, Uncategorized, Vacation