There's nothing better than spending time with family in the great outdoors. That's why Western Montana's Glacier Country is the perfect place for a family reunion, boasting lodges and resorts that can accommodate your whole crew, as well as an endless list of world-class and western-inspired activities and outdoor recreation for all ages. Host your family reunion in Glacier Country and create memories for generations to come! Here's a list of places we recommend for a family reunion in Montana. Travel Tip: Check ahead for minimum-night stays, and book reservations well in advance.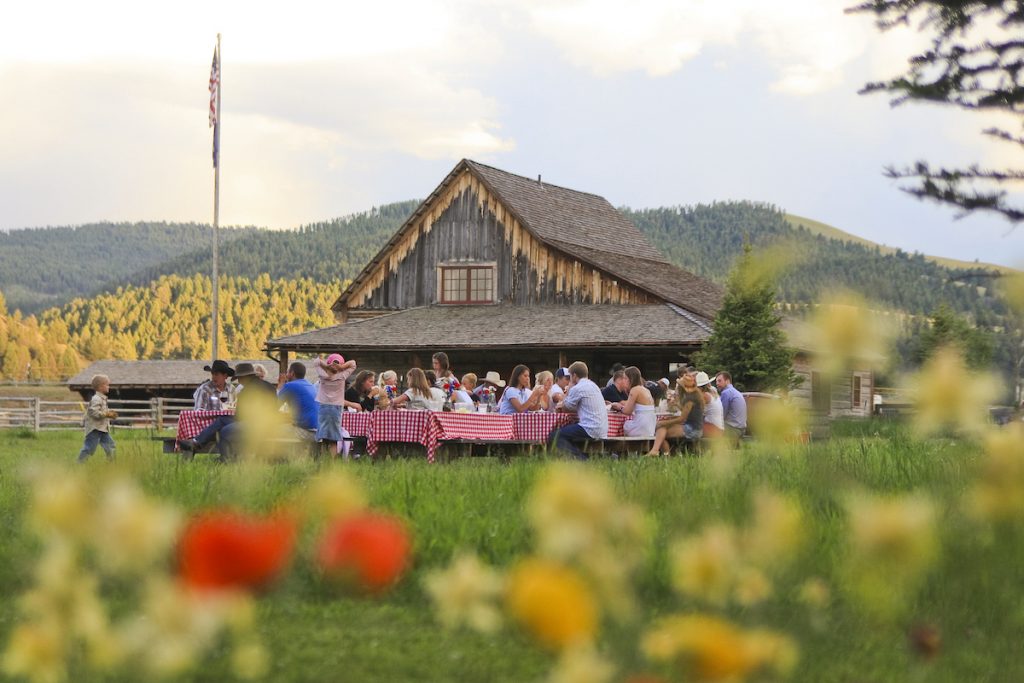 Get the family on the river for a custom whitewater or scenic river trip! Montana River Guides provides transportation, gear, friendly and knowledgeable guides and delicious food, plus memories to last a lifetime. Nestled along the Clark Fork River just west of Missoula, the 40-acre Alberton Gorge Ranch is the starting point for all Alberton Gorge Raft Trips, and the perfect spot for your next family reunion.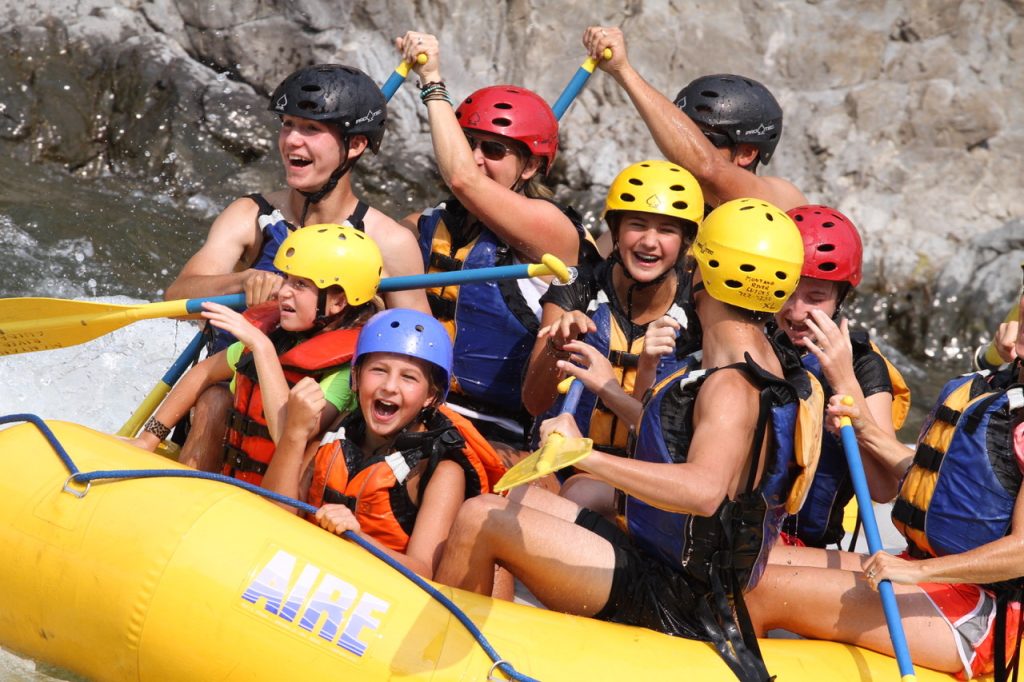 These rustic cabins and historic lodge in Bigfork are situated on the northeast shore of Flathead Lake. Offering a diverse array of activities, outdoor lovers can hike or mountain bike the lodge's trail system, while horse lovers can set out on horseback trail rides through 2,000 acres of terrain. Guests can lounge in the lakeside pool, set sail with Captain Scott or try their hand at kayaking on the largest natural freshwater lake in the West. There's plenty of space—and plenty of breathing room—here for the whole family.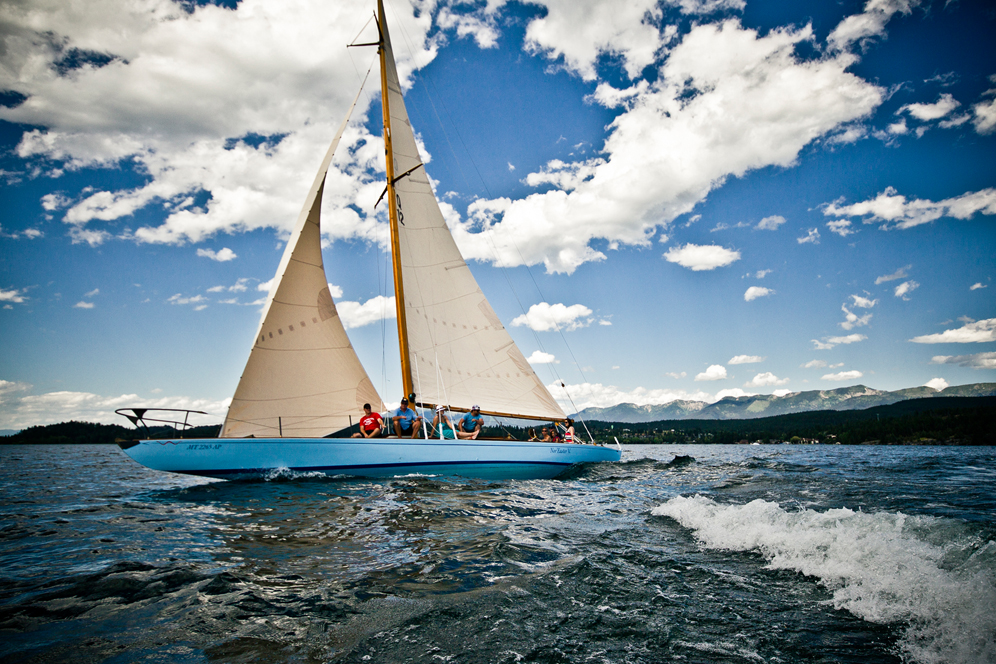 Situated in scenic Ovando, Cliff Ranch is a modern guest ranch catering exclusively to private groups. The cozy Fire Tower Lodge and log cabins are ideal for families seeking both luxury and adventure. Bordered by the Blackfoot River and miles of backcountry wilderness, Cliff Ranch offers a truly remarkable array of outdoor activities, including hiking, horseback riding, fly-fishing, mountain biking, kayaking and rafting, plus ranch wellness, outdoor art, campfires and special events like Montana author readings and murder mystery dinners.
This lodge in Olney is situated on 80 pristine acres surrounded by the Stillwater State Forest and overlooking Dog Lake just a short drive from Whitefish, Glacier National Park and the Flathead Valley. Dog Creek offers endless adventures right outside the door, and onsite you'll find a restaurant, coffee bar, wood-fired pizza, exercise facilities, fire pits, horseshoe pits, hiking trails, canoeing, paddleboarding, a chef's kitchen and a game and media room.
The Seeley Lake area is outdoor adventure central, and the Double Arrow Lodge is so popular for reunions that families continue to book year after year. In addition to a variety of lodging options, from individual cabins to rooms in the Main Lodge, the resort offers delicious food—with the option for gourmet dinners, barbecues and pig roasts. You'll find a lengthy list of activities here, too, including an 18-hole golf course where you can hold a family golf tournament. You can also hike to a nearby waterfall or go boating, jet skiing, fishing and swimming in Seeley Lake. Back at the lodge, enjoy the heated pool and Jacuzzi as well as professional massages.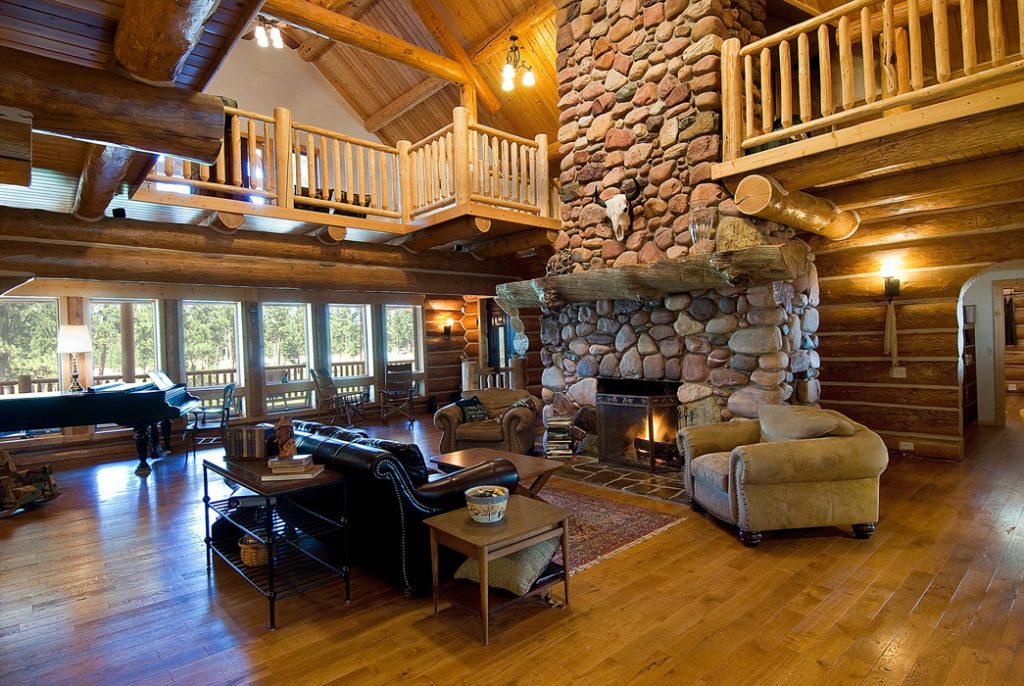 Disconnect from Wi-Fi and cell service and reconnect with the ones you love in this historic mountain refuge in Essex. Nestled in the backyard of Glacier National Park, take in stunning mountain views and fresh air from a variety of unique lodging options, such as repurposed luxury rail cars, cabins, and brand new school-house rooms. Guests enjoy the outdoor hot tub, sauna, library and full bar with games.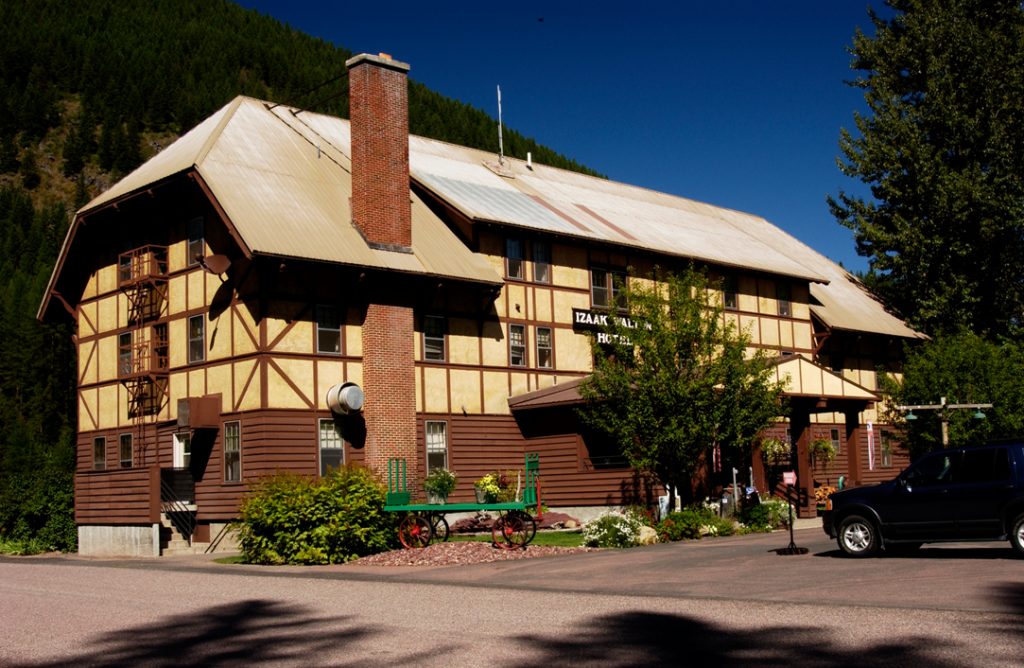 This Montana treasure offers "upscale lodging and downhome hospitality." The Lodge at Trout Creek is an amazing destination for your next family reunion, where everyone will be able to get away from it all and enjoy time together. The lodge includes five unique suites, a den, extra kitchen, theater and game room, exercise room and a parlor with a grand piano. Plus, the great outdoors are at your doorstep, offering untold recreation opportunities.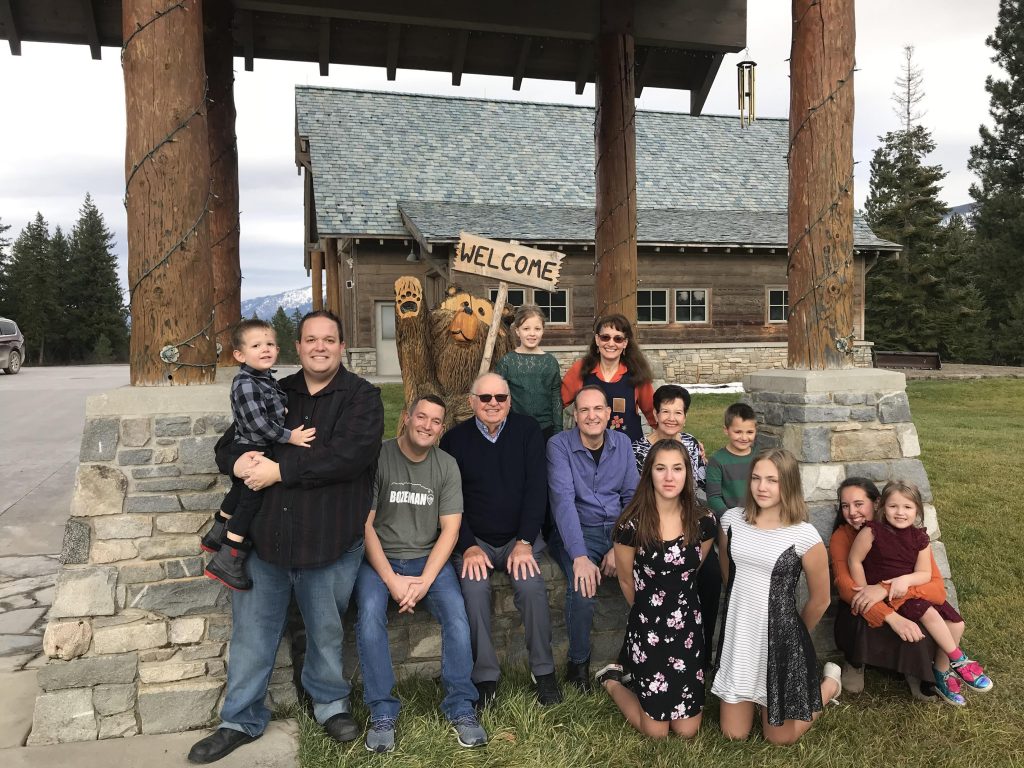 Families enjoy this all-inclusive Forbes Travel Guide Five-Star resort outside Philipsburg and its robust year-round activities program. The Ranch at Rock Creek is the place for your entire extended family to experience authentic Montana adventures—like horseback riding, hiking, sapphire mining, archery, sporting clays, a ropes course and stargazing, plus experiences like welcome gatherings, private meals, geocaching scavenger hunts, and so much more. It's truly a place where there is something for everyone.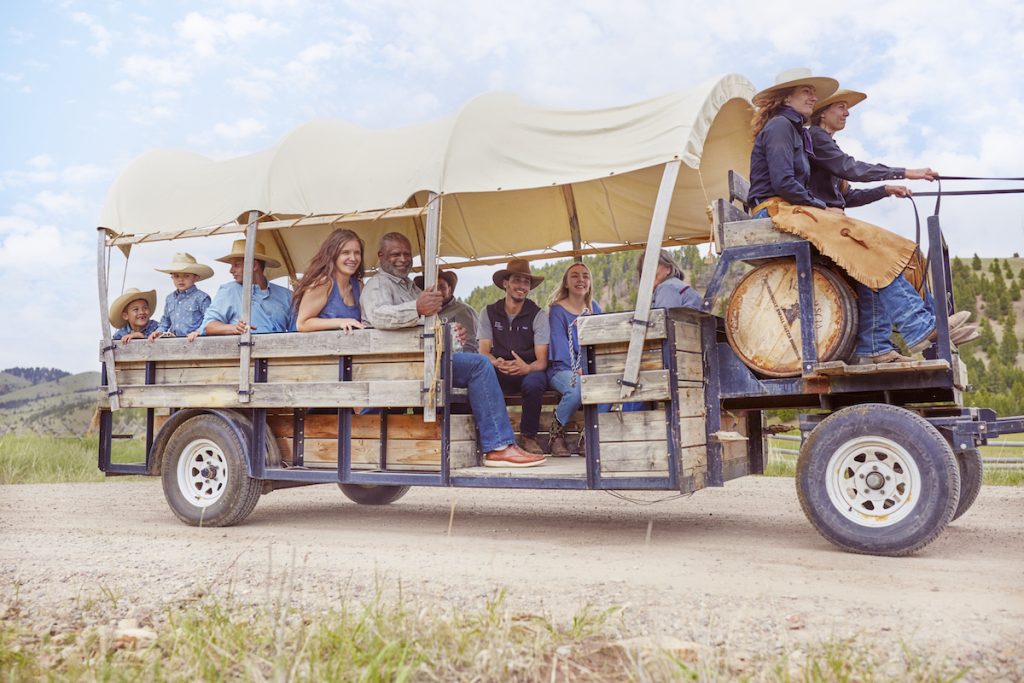 The Resort at Paws Up sets the stage for an idyllic, western-adventure inspired family reunion with soaring mountains, fragrant pine trees and beautiful rivers chock-full of trout. Guests enjoy the comforts of a first-class resort with accommodations like expansive luxury homes and safari-style tents. Paws Up also boasts the most comprehensive list of activities in North America. Every member of your family will have an experience they'll remember for years to come.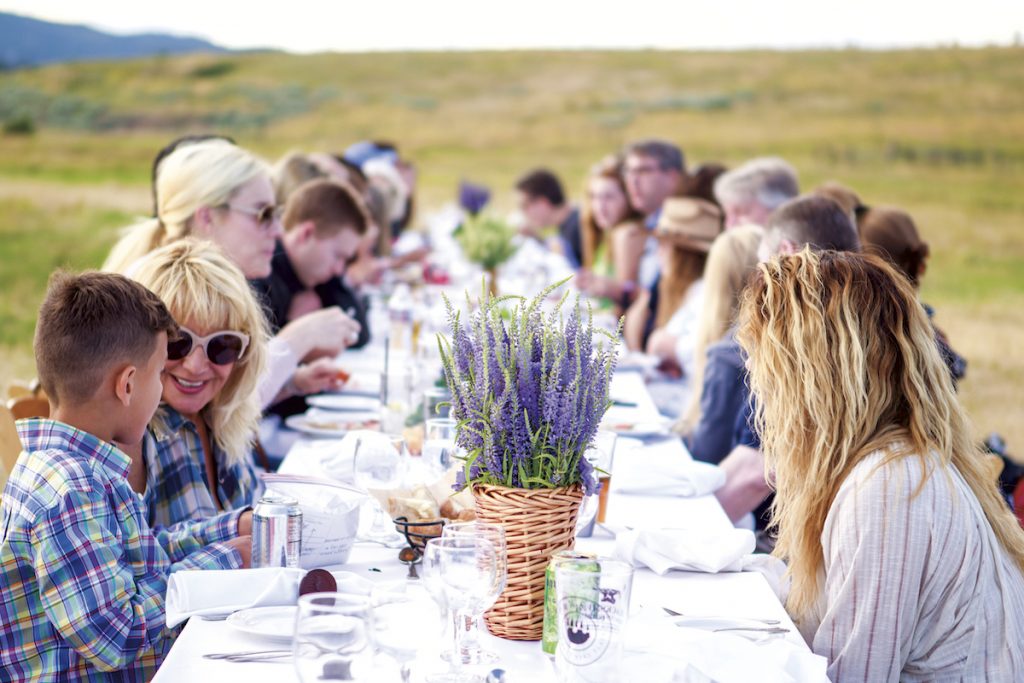 Bring the whole crew together at this Seeley Lake gem. Nothing says family bonding time like a dude ranch reunion complete with horseback riding and campfire songs. Guests also enjoy hiking, biking, wildlife watching and trips to nearby Garnet Ghost Town and other historical sites. Reunite and relax at this authentic ranch and take in the western way of life. Rich Ranch features a combination of cabins and Heritage Lodge rooms, and the nearby lake offers swimming, floating, canoeing and more.
360 acres of diverse ranchland provides ample space for families to explore, play and relax. Star Meadows Ranch offers endless activities for a memorable family reunion and can sleep up to 50 in four cabins. Families can enjoy a picnic in the meadow, cast a line in the creek and hit the trails to explore the beauty of the Salish Mountain Range. Several outdoor patios are perfect for barbecues and roasting marshmallows over the fire. Bonus: Bring your toys and trailers—there's plenty of space to accommodate your favorite outdoor hobbies.
Let the whole family take over the 32 acres at Summit Mountain Lodge for your next reunion. These eight cabins in East Glacier Park accommodate up to 47 overnight guests, and the lodge staff takes care of your meals. Explore this gorgeous property and take day trips to nearby Glacier National Park for hiking, biking and general exploring of one of the most breathtaking parks in the country. Summit Mountain helps you create a family-gathering you'll talk about for years to come.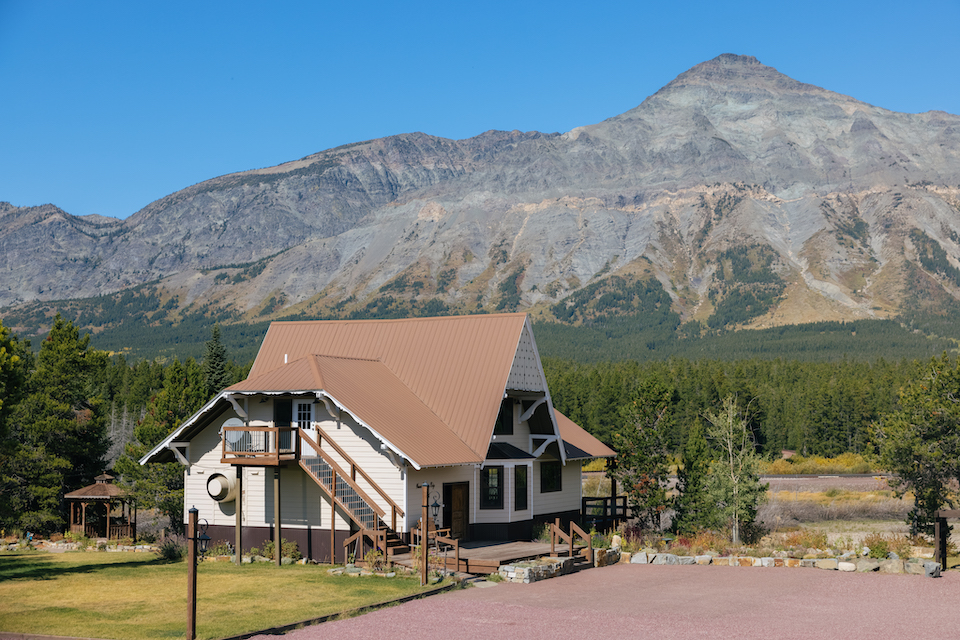 Please note: We ask that all our visitors and residents Recreate Responsibly by being mindful of the following: practice physical distancing; know before you go; plan ahead; play it safe; leave no trace; tread lightly and build an inclusive outdoors. Travel responsibly by reviewing Western Montana's COVID-19 information and guidelines at SafetyFirstMT.com.
May 9, 2022
Related: Alberton, Bigfork, East Glacier Park, Essex, Family Fun, Greenough, Guest Ranch, Montana, Olney, Ovando, Philipsburg, Resorts, Seeley Lake, Stay, Trout Creek, Vacation, Whitefish