The Western Montana landscape is chock-full of world-class attractions, but the Flathead Corridor is always at the top of our list when we're looking for an unforgettable adventure. Here you'll find small-town charm and Flathead Lake—the largest freshwater lake west of the Mississippi and an anchor to this wildly scenic vacation destination just south of Glacier National Park. Surrounded by the Mission, Salish, Swan and Whitefish mountains, Flathead Lake views are made up of sparkling glacial waters backed by breathtaking peaks and Montana's big blue sky.
Start out by getting your Montana flavor fix at the Huckleberry Patch in Arlee. You'll find all things huckleberry here, including made-from-scratch, small-batch products like preserves, jellies and syrups, plus bath and body products, coffee, tea and candy. Don't leave without some huckleberry pie for yourself and some shelf-stable goodies for everyone back home.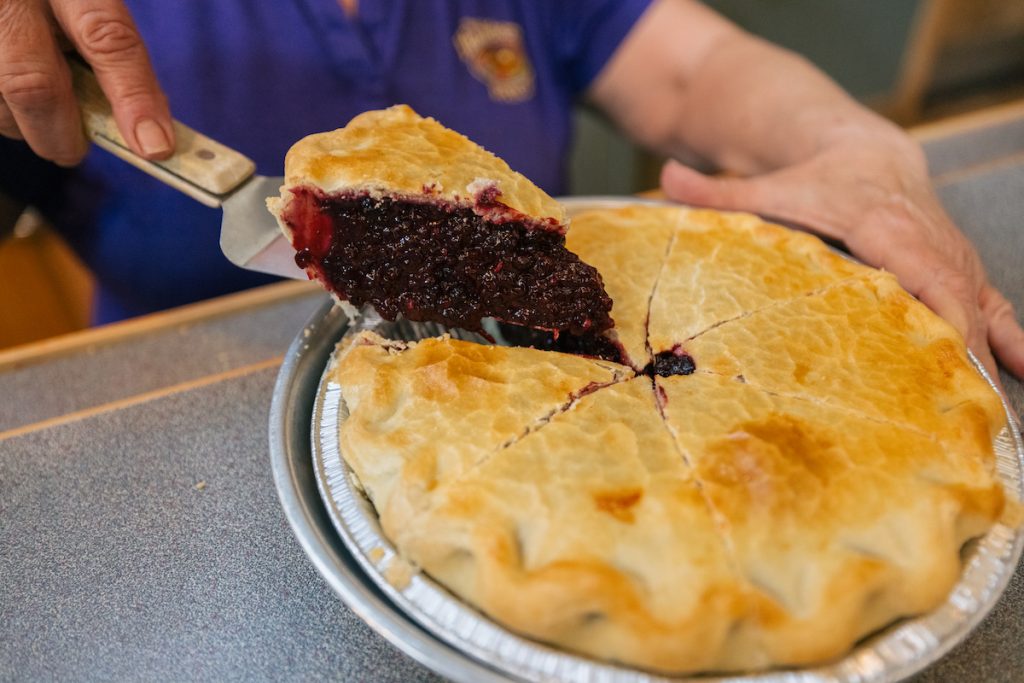 For a genuine Western Montana cultural experience, visit the Three Chiefs Culture Center museum and gift shop in St. Ignatius, where you'll learn about the Salish, Pend d'Oreille and Kootenai Tribes of the Flathead Nation. Or head to the Miracle of America Museum in Polson—where you'll find everything but the kitchen sink. That's right—pore over 340,000+ curiosities here, including a UFO.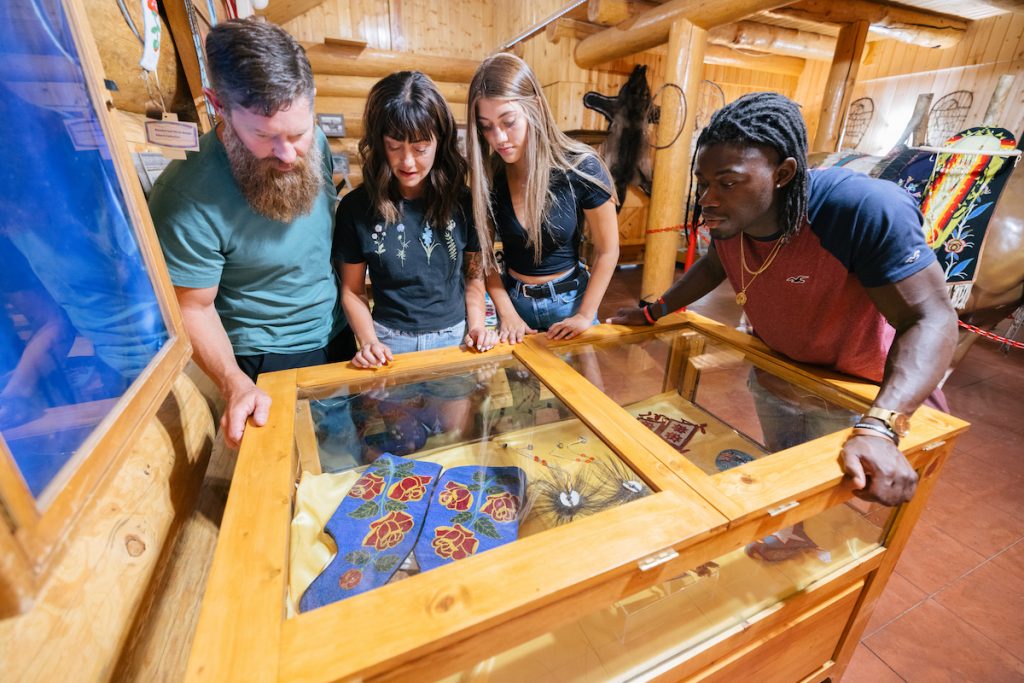 Need to refuel for the adventure? Definitely make a pit stop at Blodgett Creamery Coffee Saloon, also in Polson, for lunch and lattes. Of course we recommend the huckleberry swiss bacon cheeseburger and the huckleberry shake.
If it's Flathead cherry season (late July), you'll find orchards and farm stands selling these Flathead favorites all along the east side of the lake. Don't miss out.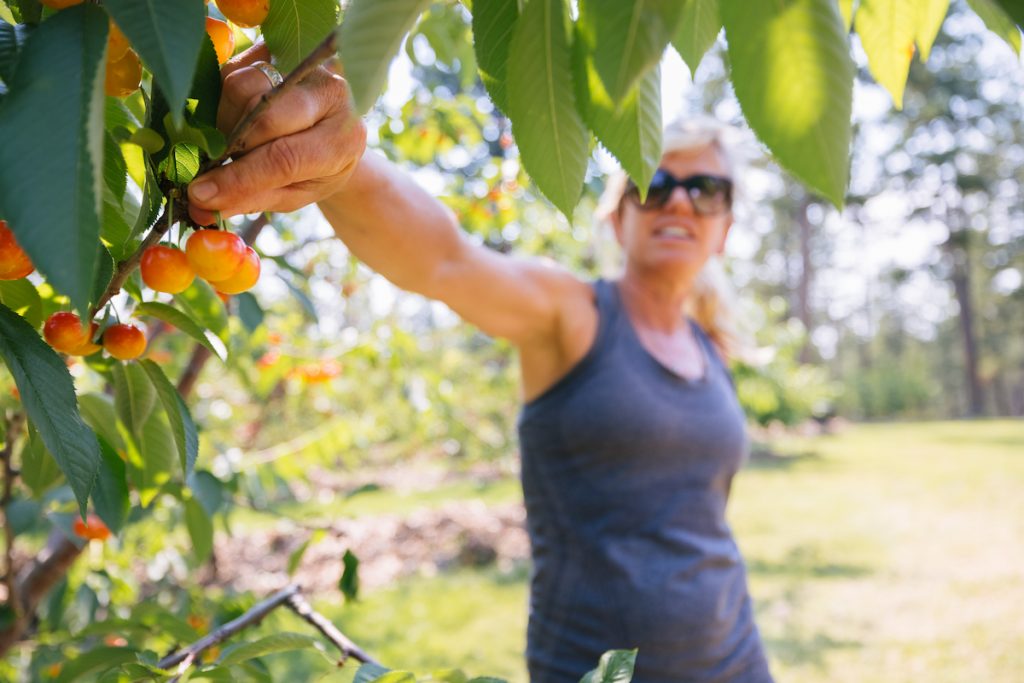 One of the best features of this region is undoubtedly the lake itself. Water adventures include paddling to Wild Horse Island, sailing, kayaking, swimming, fishing, camping, or taking a lake cruise with Far West Boat Tours. If you're playing on the lake, Base Camp Bigfork is your go-to for outdoor gear, guides and rentals. Multiple state parks can be found along the lake's 185 miles of shoreline, and this gorgeous destination is also a picturesque spot for hot air balloon rides, aerial tours and skydiving.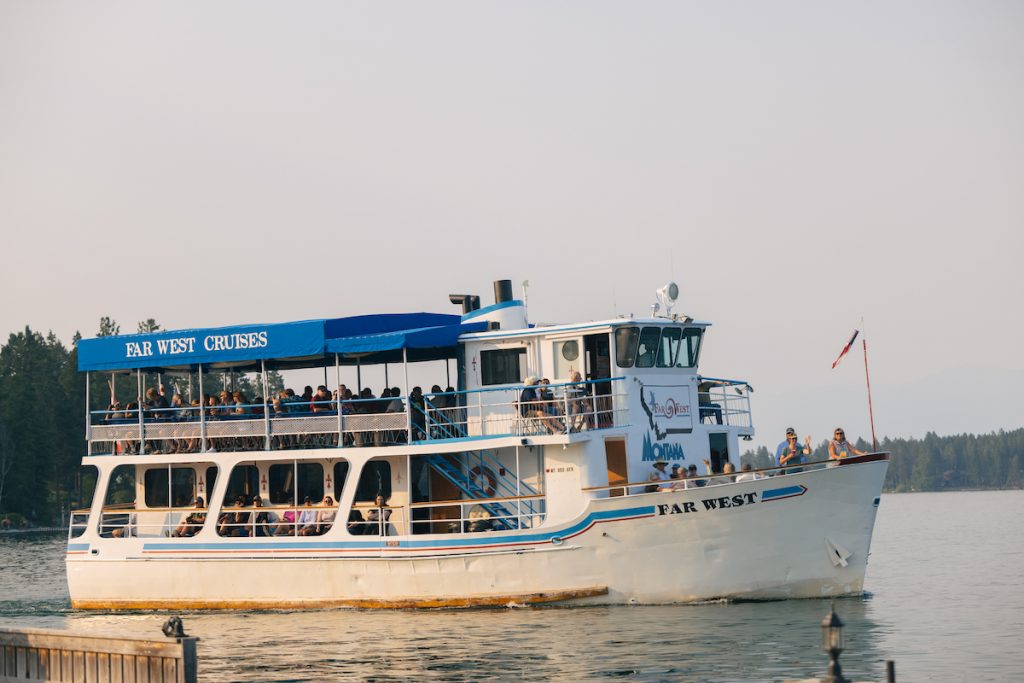 Toast to your Flathead Corridor adventures with some award-winning distilled spirits at Whistling Andy Distillery in Bigfork. Why yes, we recommend the Spirit of Sperry Huckleberry vodka, but can't go wrong with the gold-medal bourbon either. The storybook village of Bigfork is home to an annual whitewater festival, a golf course, boutique shopping, art galleries and Broadway-caliber theater, so you'll want to build in time to explore. For dinner, dock your boat and dine on the edge of the lake at The Raven Bar & Grill in Woods Bay. Enjoy the fun Caribbean-style atmosphere and a full menu of mouthwatering meals. Fun fact: The Raven mixes cocktails with Whistling Andy spirits, because we keep it local around here. Don't miss the Cherry Mule.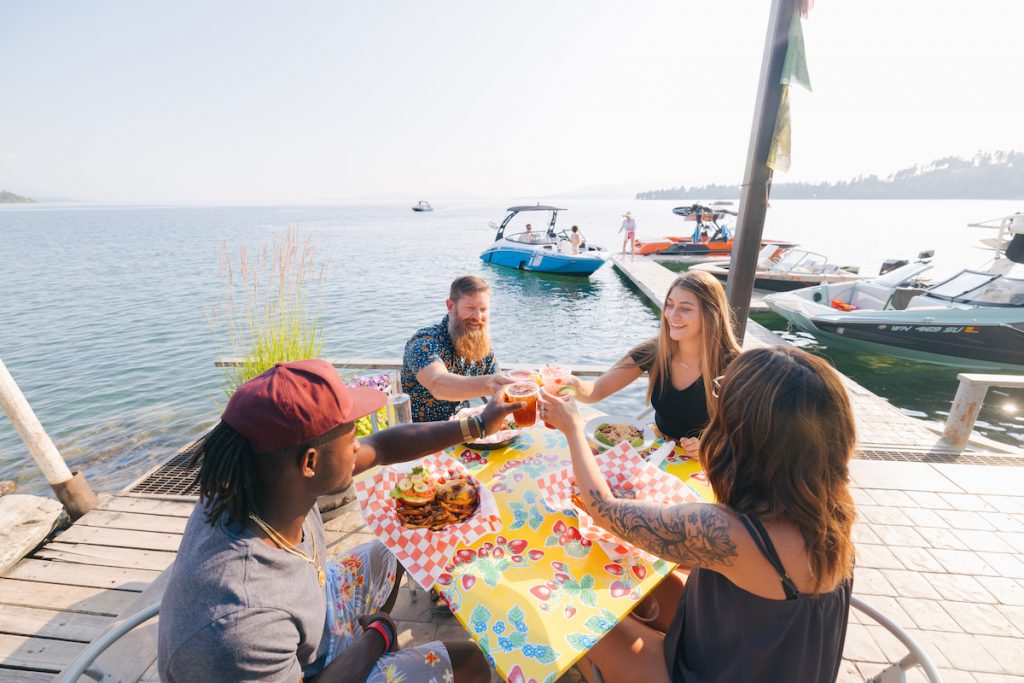 If you're looking to overnight in the area, which we highly recommend, Bigfork's Mountain Lake Lodge will not disappoint. Think fireplace suites, a spa and stunning views.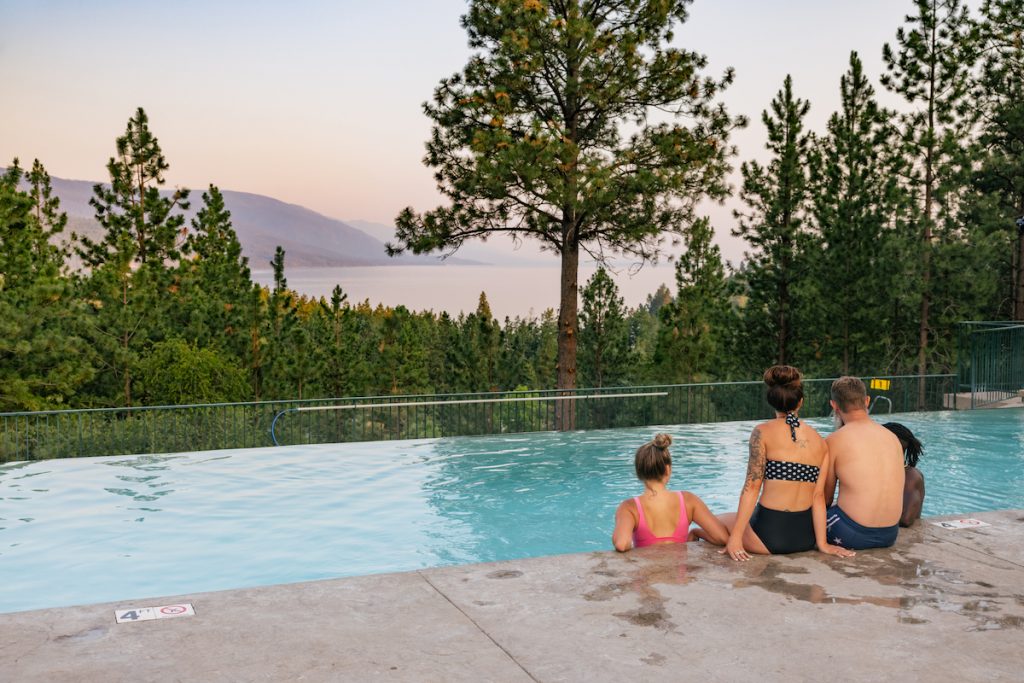 Please note, We ask that all our visitors and residents Recreate Responsibly by being mindful of the following: practice physical distancing; know before you go; plan ahead; play it safe; leave no trace; tread lightly and build an inclusive outdoors. Travel responsibly by reviewing Western Montana's COVID-19 information and guidelines at SafetyFirstMT.com.
---
August 23, 2021
Related: Arlee, Bigfork, Dining, Distilleries, Flathead Corridor, Flathead Lake, Montana, Museums, Outdoor Fun, Polson, Shopping, St. Ignatius, Stay, Vacation, Water Fun