Western Montana is known for its awe-inspiring landscapes and wild, natural beauty—but the rich arts and culture scene can take you by surprise, too. You can seek it out, or simply wander through charming communities and let yourself stumble upon sculptures, murals and more. If you're in search of public art that tells the stories of Montana, these are just a few of our favorites.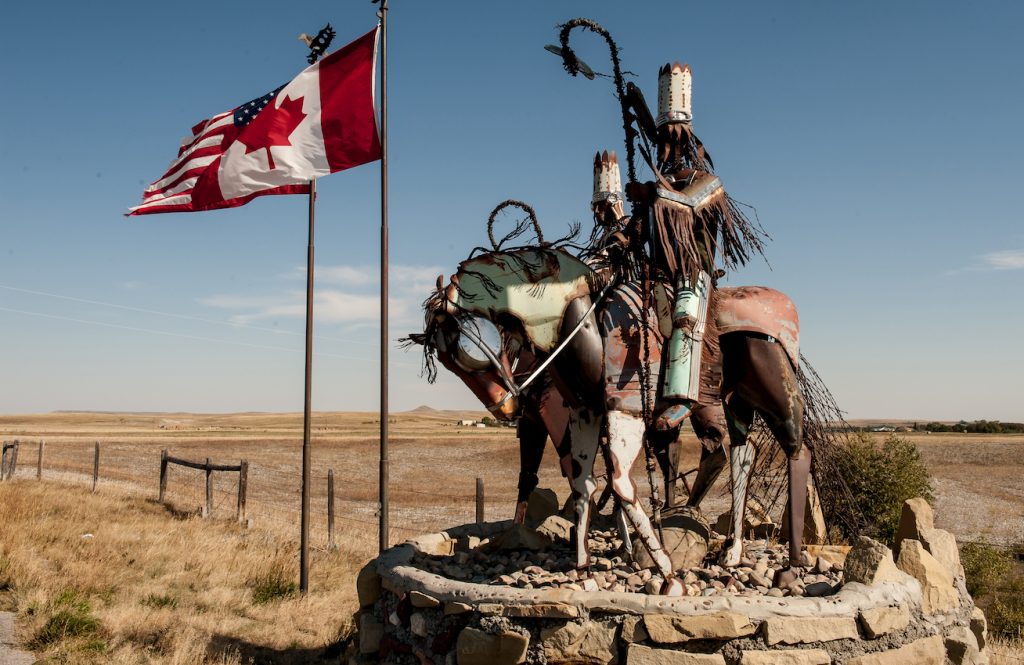 Tour a Town Full of Art
Missoula is a vibrant town brimming with creativity and color. Embark on a self-guided art tour or simply wander downtown to see countless displays of public art. Some of our favorite include the giant red XXXX's at the north end of Higgins St. downtown, the bronze fish in Caras Park and the more recently painted mural of Kurt Cobain outside of Veera Donuts. Find rotating outdoor murals by regional artists in Missoula's alleyway gallery, Allez!, or stop by the Missoula Art Museum's outdoor Art Park to view folk-inspired sculptures of animals readily found across the Western Montana landscape. Then, head over to the University of Montana campus for permanent, site-specific installations of works by artists like Stephanie Frostad, George Wallace and Patrick Zentz.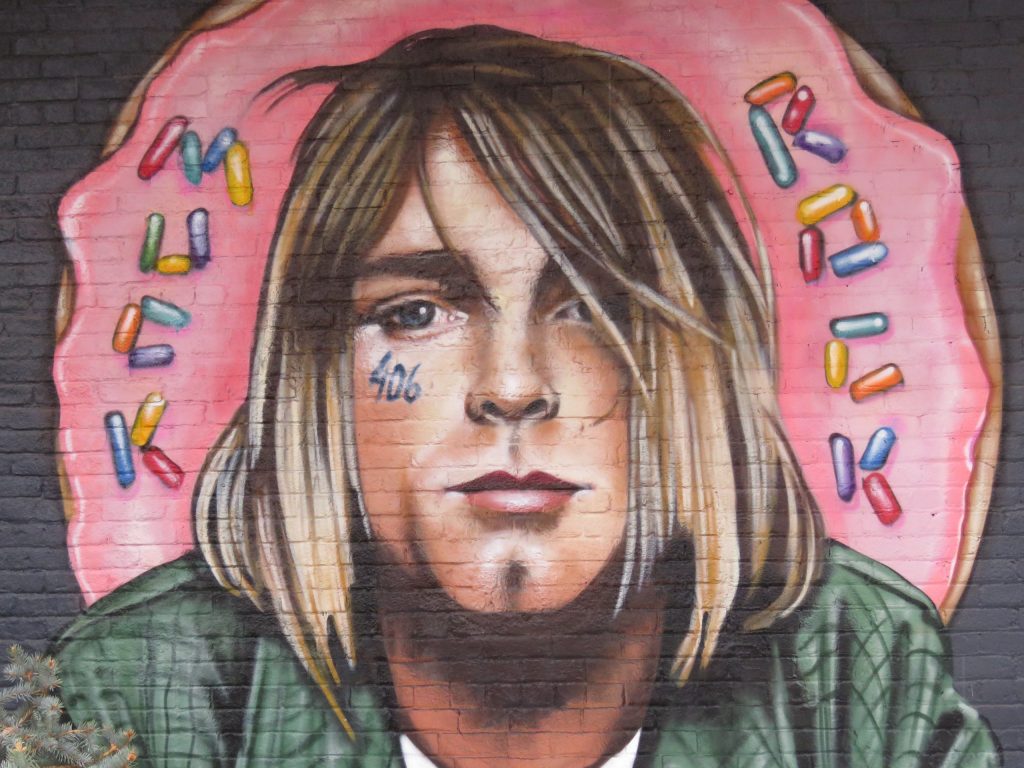 Visit the Fork of Flathead
Appreciate the vision of Bigfork Artisans Gallery owner Michael Michlig, who long thought a large fork would fit perfectly in the courtyard outside the gallery. Thanks to the help of Micro-Mart owner Rodney Ernhart and artist Dan Vigil, the now-iconic, ten-foot piece of art stands tall to represent the strong restaurant scene and local arts community in Bigfork.
Find More Murals Around Every Corner
Many of the small towns of Glacier Country are decorated with sprawling murals that tell the stories of our communities, and the artists who call them home.
From historic buildings to grain elevators, Kalispell has at least eight murals on display for public art viewers. The downtown murals of Cut Bank bring Montana's past to life with expansive scenes of early settlers, Indigenous communities and more.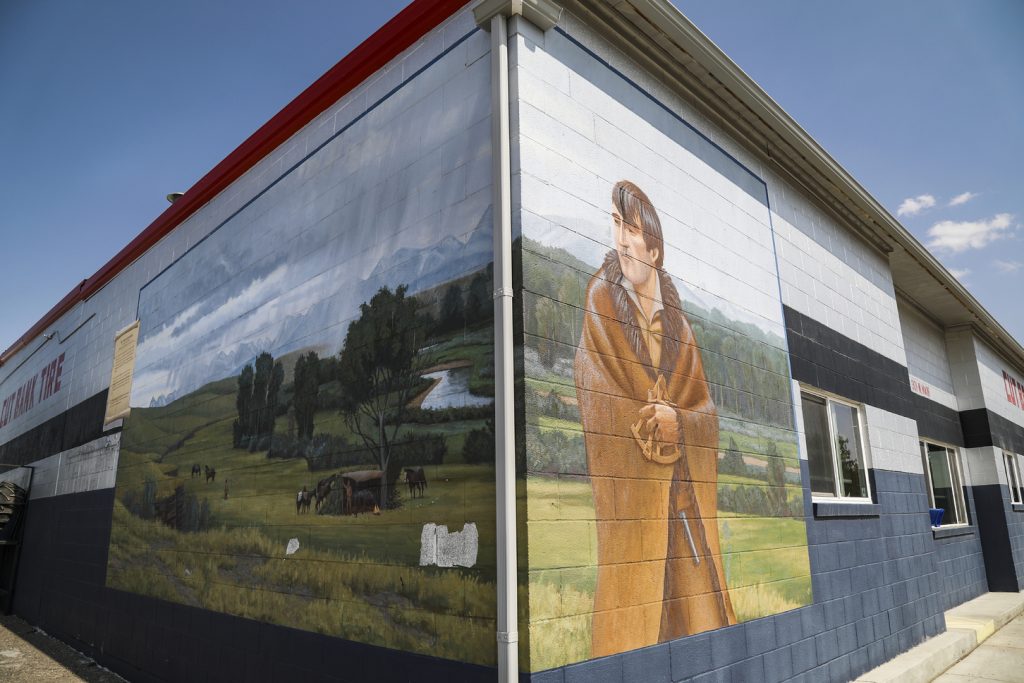 The Blackfeet Nation Warrior Sculptures
Take time to view the "Sentinel" sculptures by the late Blackfeet artist Jay Laber. These sculptures—carefully crafted from rusted car parts, barbed wire and stones from an old mission school—overlook the north, west, south, and east entrances of the Blackfeet Reservation.
Take in the View at St. Mary Overlook
Just off Highway 89, less than 2 miles south of St. Mary, you'll find a display of public art interwoven with the surrounding landscape. Winding pathways connect a pair of metal tipis with the upper section of the St. Mary Overlook, complete with circular areas created for Blackfeet artists and craftspeople to market their works.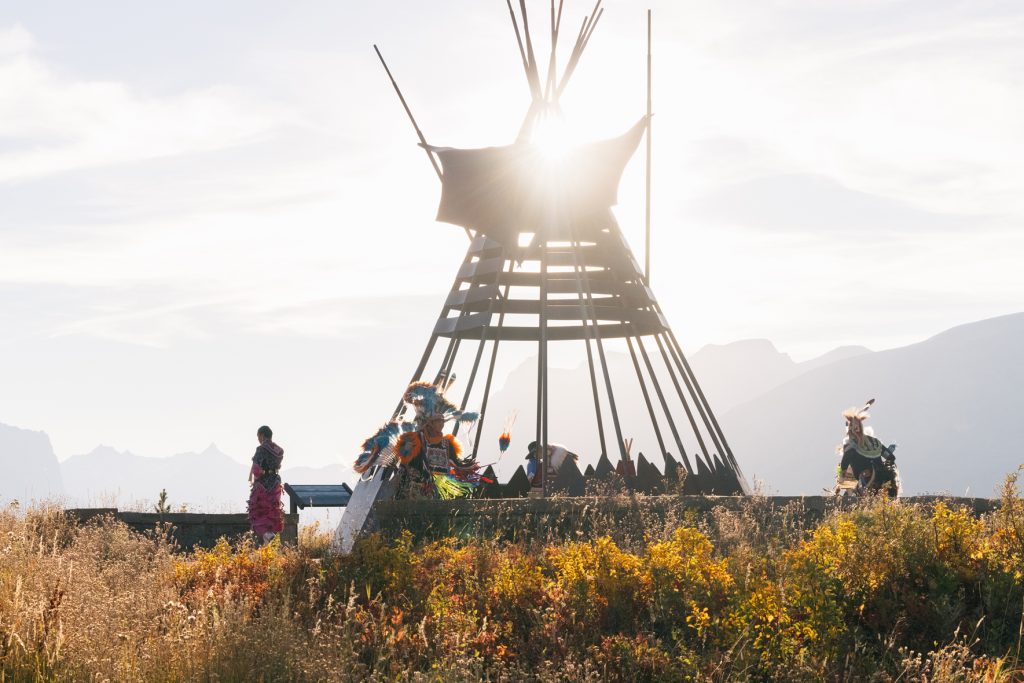 Please note: We ask that all our visitors and residents Recreate Responsibly by being mindful of the following: know before you go; plan ahead; play it safe; leave no trace; tread lightly and build an inclusive outdoors. Travel responsibly by reviewing Western Montana's COVID-19 information and guidelines at SafetyFirstMT.com.
July 5, 2022
Related: Arts and Culture, Bigfork, Blackfeet Indian Reservation, Blackfeet Nation, Cut Bank, Kalispell, Missoula, Montana, Outdoor Fun, St. Mary, Vacation